The 10 Most common interview questions and answers 2023
Common interview questions and answers are among the topics that concern job applicants the most. Job interviews are often perceived as interrogation exercises, but they're so much more than that. During a…
Career Advice
-

The 10 Most common interview questions and answers 2023 Get your free resume now
The 10 Most common interview questions and answers 2023
Common interview questions and answers are among the topics that concern job applicants the most. Job interviews are often perceived as interrogation exercises, but they're so much more than that. During a job interview, both the candidate and the recruiter have the opportunity to learn more about the other. This is why you should always…

basil
Content Specialist
Published on: August 12, 2021 , Updated on: January 3, 2023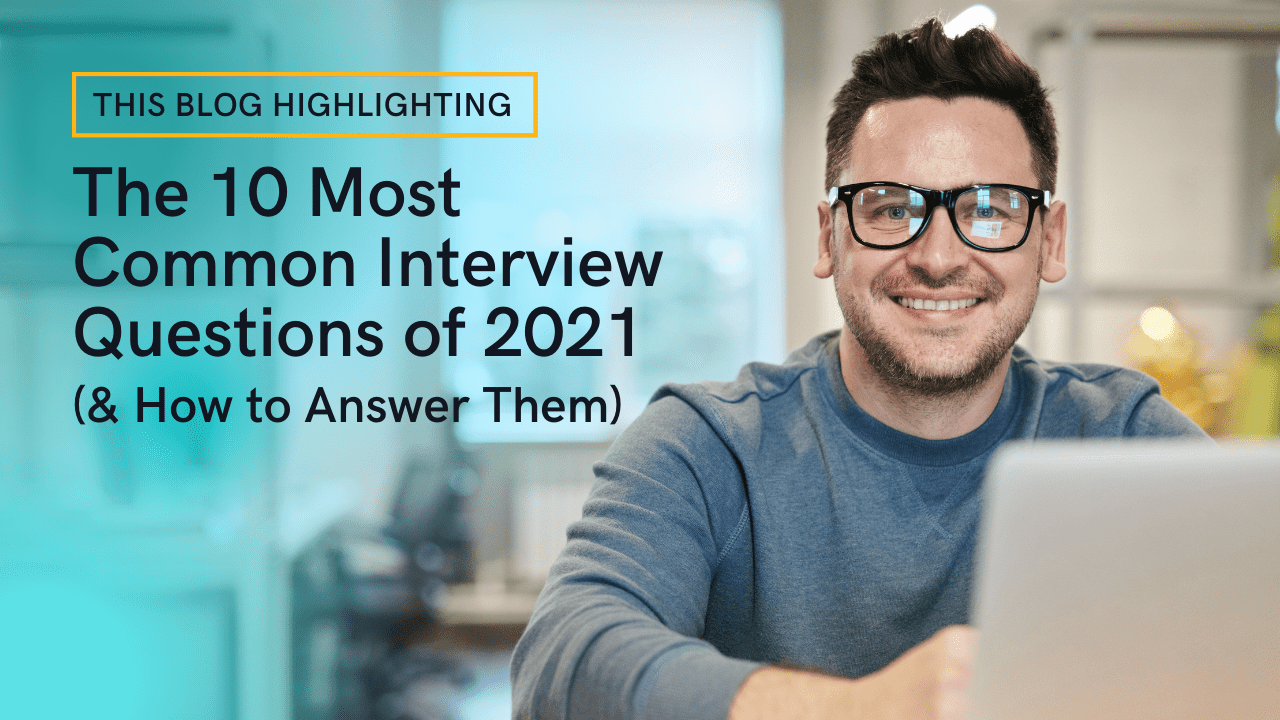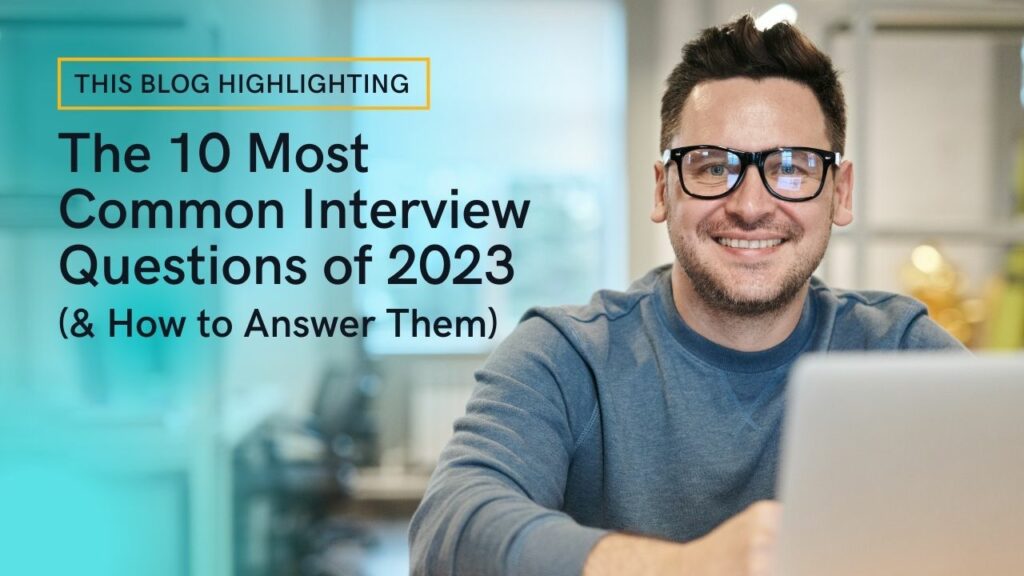 Common interview questions and answers are among the topics that concern job applicants the most.
Job interviews are often perceived as interrogation exercises, but they're so much more than that.
During a job interview, both the candidate and the recruiter have the opportunity to learn more about the other.
This is why you should always go prepared for a job interview and rehearse common job interview questions beforehand to make a great first impression.
In this article, you will learn about:
How to prepare for job interviews.
What are managers and recruiters looking for?
Common interview questions and answers.
Important tips for the interview day.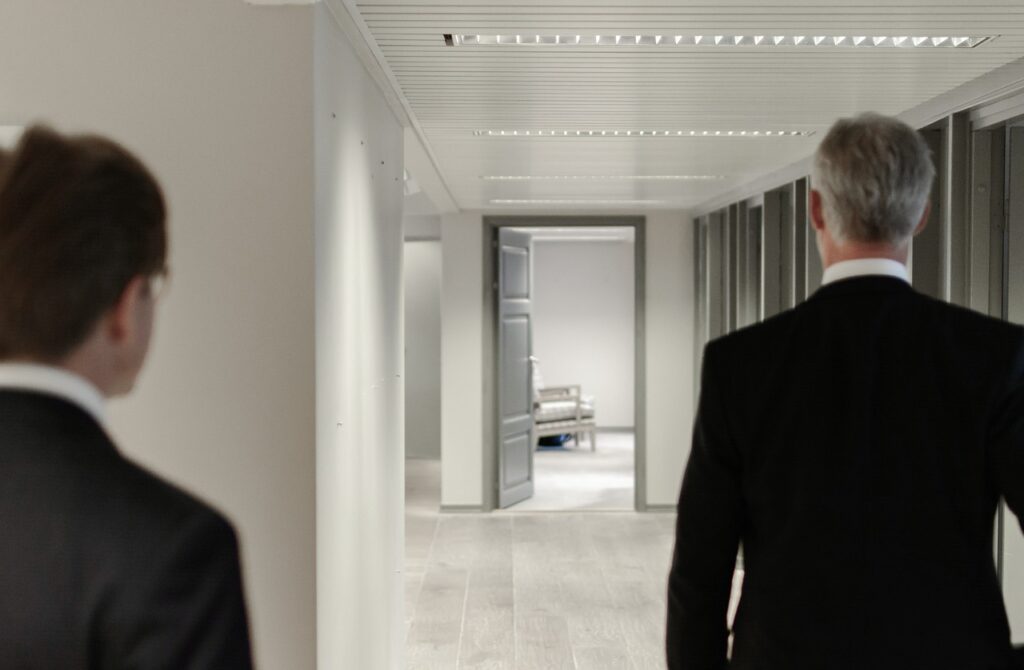 Preparing For a Job Interview
So, you've just landed an interview with the recruiting team of an organization that you really want to be a part of.
Now it's time to start preparing for it.
To ace your upcoming job interview, you need to:
Thoroughly research the company
Analyze the job role you applied for
Talk to acquaintances from the company or industry for better insight
Assess the skills recruiters seek the most
Practice answering common interview questions
What Recruiters Want
Let's be very clear: recruiters look for specific skills when they're reviewing an applicant's profile or interviewing them.
Wit and charm will only get you so far. You will need to embrace the most coveted skills to make a stellar impression.
Here are the top four skills and approaches recruiters look for in applicants, regardless of which role or industry you're applying for:
1. Continuous Learning
Gone are the days when simply being able to get the job done was all recruiters wanted.
Today, you need to display curiosity and the desire to constantly be learning if you want to get noticed.
Recruiters like candidates who show this quality. They want to hear about how you improved your technical or interpersonal skills, why you felt the need to do so, and what else you wish to learn.
It communicates to them that you have a growth-oriented mindset and want to learn and improve.
Pro Tip: Use online education platforms to find technical courses in your professional field or soft skill courses that are generally required.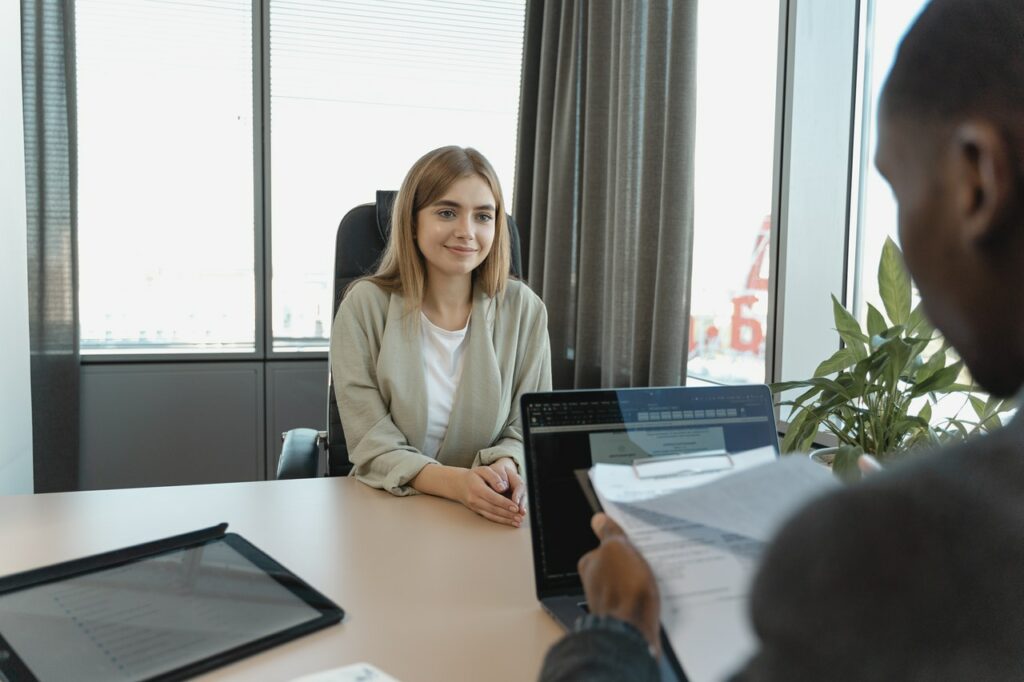 2. Critical Thinking
Another crucial trait that recruiters actively look for is critical thinking.
This helps them determine how you'll approach challenges, setbacks, and sudden changes in the workplace.
Your critical thinking ability also highlights your creative thinking, analytical, and problem-solving skills.
Pro tip: In your personal and social life, practice active listening and question basic assumptions to learn how to think more critically.
3. Adaptability
If there's one thing the COVID-19 pandemic has taught us, it's that you've got to adapt to the changing—and often, stressful—circumstances and figure out new ways to get things done.
Adaptability means getting rid of the "But this is how we always did things" attitude and being open to new ideas.
Recruiters want to know how you've responded to new strategies, technologies, and collaborations. This helps them assess how willing you are to adapt and how well you'll do, should the need arises.
Pro Tip: Find books and articles that talk about adaptability in the workplace for inspiration.
4. Cloud Computing & Digital Media Marketing
Finally, recruiters also look for evolving universal skills that can be used in business practices.
For 2023, the two top modern-day tools you should be familiar with are cloud computing and digital media.
Even working knowledge of either or both these tools can give you an edge over other applicants.
Cloud computing has rapidly picked up pace in the last few years and more and more businesses are shifting to the cloud.
You don't have to be an engineer or a programmer to know the basics of how the cloud works.
The ability to navigate the tool and understand or apply best practices will keep you ahead of the game.
Similarly, digital media marketing is imperative for a business's success and is considered to be one of the most important marketing tools today.
If you're familiar with social media marketing, web design, or content development, you'll stand out from your competition.
Pro Tip: Brush up on your cloud computing and digital media knowledge through online courses and develop skills most relevant for your career path.
The 10 Most common interview questions and answers for 2023
So, what questions should you include in your interview preparations? Let's take a look at some of the most popular ones.
1. Why Do You Want This Job?
There's no avoiding this interview question. No matter what company, role, or industry you're applying for, you will be asked why you want the job in question.
Recruiters naturally want to know what prompted candidates to apply for the post and they'll ask you your reasons for showing interest in the position.
Companies also want to hire employees who're passionate about the job.
This interview question helps them assess where you're coming from and why you're really hoping to get hired for the role.
How to Answer:
Talk about specific reasons that make this job a good fit for you.
This would depend on your professional field as well as the job description the advert highlighted.
Tell recruiters why you love the company and want to work for it, tying it in with the job role and expectations.
For instance, if the company has a tagline or certain core values that they frequently highlight, see how you can draw a parallel between that and your interest in the position.
You can use our resume builder to build a great resume.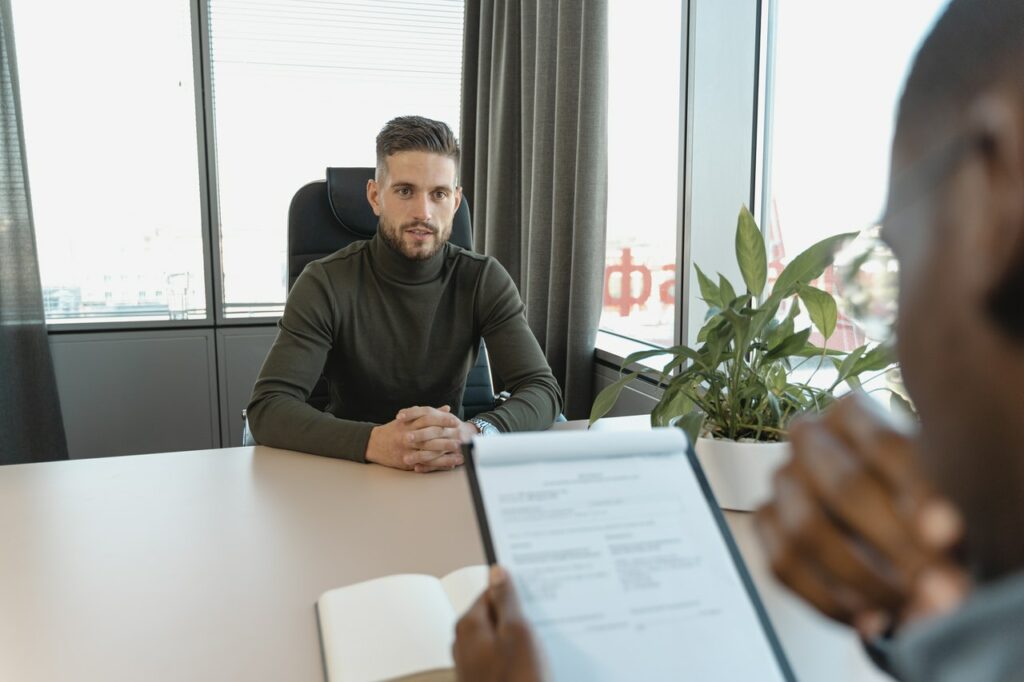 Read more: List of 100 Best Words to Describe Yourself [Adjectives & More]
2. What Do You Know About The Company?
You should also be prepared for a brief Q&A about the company itself.
Recruiters want to know how well you've done your research and whether you're updated about recent events or news about the company.
They also want to ensure that you understand what the company does and what its goals are.
How to Answer:
Talk about when or how you first heard of the company and your initial impression of it.
Compare this with what you think/know of the company now, mentioning recent updates that you've come across or other information you've learned through your research.
Don't just repeat the mission statement and goals listed on the company's website.
Make sure you show that you understand what the words mean. If possible, include examples.
3. Why Should We Hire You?
One of the most common and popular job interview questions.
So, you've mentioned what you know about the company and why you want to be a part of it.
Now it's time to convince the recruiter that you're suited for the role.
How to Answer:
Take this as an opportunity to tell the recruiter about yourself and highlight your skills.
Talk about the specific technical or interpersonal skills that make you the perfect candidate, use your experiences as examples, and show your desire to work with a team and experience the company's excellent work culture.
4. What Is Your Biggest Strength?
This is another common interview question that's not getting old anytime soon. According to a recent survey, 51% of interviewers include this question when conversing with candidates. Recruiters want to hear about your best selling point and account for it when finalizing their decision.
How to Answer:
The last thing you want to do is come across as boastful or conceited.
The trick is to "humblebrag", which essentially means to talk about your strength without sounding like you're full of yourself.
You can do this by:
Talking about a golden skill that sets you apart (this should fit in with the company's needs)
Narrating a story that shows when and how you displayed your specified strength
Recalling compliments or acknowledgments you've received from your peers and supervisors on your chosen strength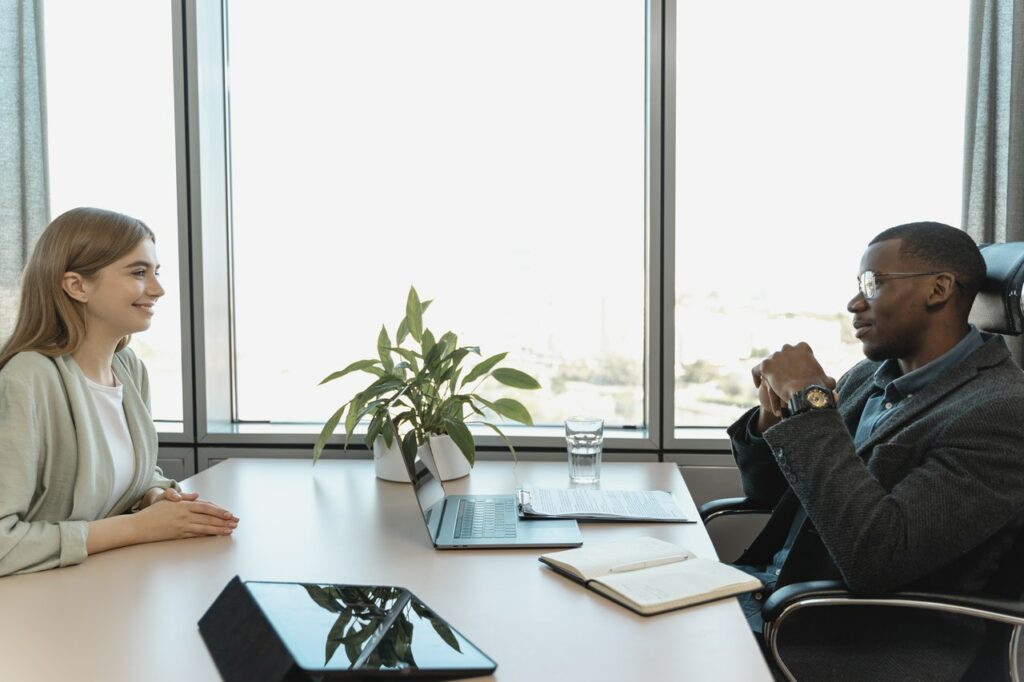 Read more: 50+ Resume Objective Examples: Career Objectives for All Jobs
5. What Has Been Your Biggest Professional Achievement So Far?
One of the most popular top interview questions 2023
What's a better way for recruiters to assess your playing field than by asking you about your greatest accomplishments?
They want to know about instances where you excelled at work and evaluate your past performance to predict your potential future in their company.
How to Answer:
Share an experience where you set out to do something and were successful in achieving the desired results.
Talk about why getting those results was important and what you did to achieve them. Also include the impact your work had.
Ideally, you should pick an achievement that you experienced not too long ago.
Try and connect your experience with the current job requirements or company values. Be genuine and show some passion!
6. Describe A Difficult Work Situation & How You Overcame It.
One of the most asked interview questions
This is another one of those behavioral interview questions that you need to be well prepared for.
Recruiters want to know how you encounter challenges and assess your problem-solving skills.
How to Answer:
Make sure you have a success story ready for a question like this.
Use the S.T.A.R (Situation, Task, Action, Result) method to relate when and how you successfully dealt with a problem, ideally exhibiting key qualities or skills that are required for the job that you're interviewing for.
Be specific and concise to avoid digressing from the actual answer.
7. How Do You Deal With Pressure?
Nobody wants to hire an individual who cracks under pressure.
This interview question is the recruiter's way of knowing how you handle stressful situations, which is imperative if you're applying for a high-stress job.
They want to know if you'll be able to manage the work environment.
How to Answer:
Don't just say you perform well under pressure, tell the recruiter how.
For instance, you can start by acknowledging that yes, you too feel stressed at times (it's natural!).
However, you have your ways to handle the pressure and get the job done effectively.
Share examples of stressful situations and how you tackled them.
If you tend to perform better under pressure, you can highlight how pressure helps you focus and meet your goals.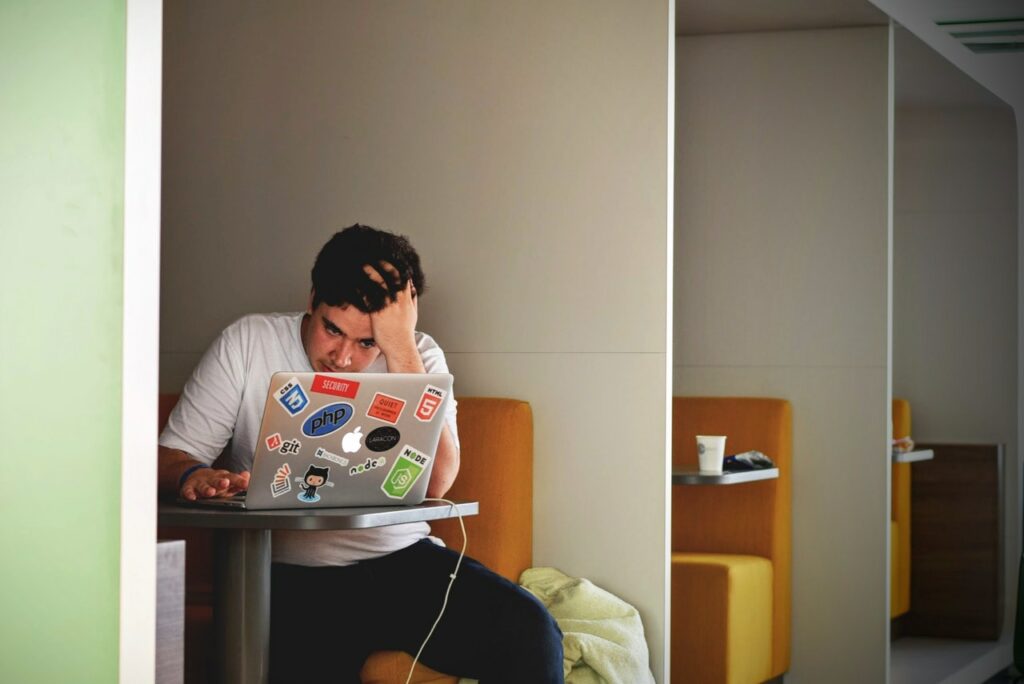 More than 33 ready-to-use templates to build perfect resumes provided by Styling CV
8. Where Do You See Yourself In Five Years?
Recruiters also want to know what your long-term goals are.
They want to know if you're applying just to get by, or if you wish to be in a particular professional field/company in the years to come.
How to Answer:
Your answer should be honest, but realistic.
Don't be vague or uncertain when you're describing your future goals.
Show the recruiter that you're ambitious about the position and how your professional goals align with the role.
Emphasize how the organization can play a crucial role in shaping your future and show that you want to grow with the company.
9. What Are Your Salary Expectations?
This is a tricky question, yet something you're likely to be asked toward the end of an interview.
The objective here is to determine whether your salary expectations fall within the company's budget.
How to Answer:
If you're unsure about an exact figure, quote a salary range that you believe should be suitable for the role.
You've got to research beforehand to learn about salary packages offered by other companies for similar roles.
You should also try to find out how much the company pays before your interview.
Don't undersell yourself. If you're currently employed, quote a figure that matches or exceeds that number.
10. Do You Have Any Questions For Us?
Finally, make sure you come prepared with questions for your interviewers.
Recruiters use this interview practice as an opportunity to see how curious you are about the job and to clarify things from their end.
How to Answer:
Don't ask questions that you can easily find answers to.
Be specific and try to build your questions around the current role or the company at large.
For example, you can ask things like:
What does an average day at your organization look like?
How (often) are your employees appraised?
What's the growth curve like at this organization?
If there's something that you discovered during your company research that you want to learn more about, this is your chance.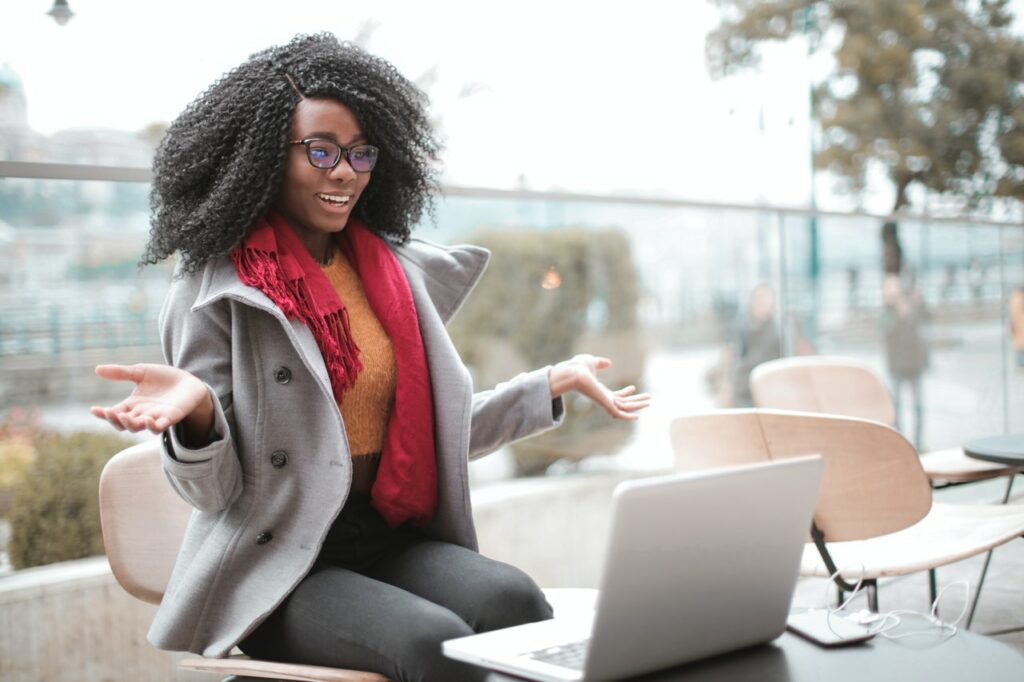 FAQ about " common interview questions and answers"
1-How do you answer why should we hire you?
Why Should We Hire You: How to Respond:
Display your abilities and experience to complete the task and produce excellent results.
Be sure to emphasize how well you'll fit in and contribute to the team.
Describe how your employment will simplify their lives and enable them to do more.
2-How do you convince an interviewer to hire you?
How to Persuade an Employing Manager You're the Ideal Candidate:
Create a Strong First Impression. First impressions matter a great deal.
Put an end to "Risky Business" Risky applicants are avoided by hiring managers.
Develop Your Interview Techniques (Seriously).
Provide FIRM References.
Act as a Fix.
3-What are 5 tips for a successful job interview?
Five tips for acing a job interview:
Arrive at your interview on time. Attending a job interview on time is required.
Research the organization.
Don't overlook nonverbal cues when communicating.
Always be courteous to others.
Do your research before the interview.
Your Go-To Resume Building Platform
Styling CV helps job seekers and interviewees get their dream jobs by providing them with the tools to create impressive CVs, cover letters, and resumes.
We offer customizable templates to accommodate every job seeker's needs and help them qualify for the job interview.
Create your basic account today to give it a try for free and design your resume!
Related articles
Build your resume in 10 minutes
Use professional field-tested resume templates that follow the exact 'resume rules' employers look for. Create My Resume
BUILD MY RESUME NOW