Our business
Opening the door to career success.
Great things happen when people show themselves at their very best. Doors open, opportunities emerge, dreams become reality. We started with a simple idea to help jobseekers stand out with stylish professionally-formatted resumes. That idea has grown into our Resume Builder – a smart digital platform that has helped over 250,000 people around the world go all kinds of places in their careers.
The Challenge
We realize that standing out in the job market is tough. Making the interview shortlist can feel like an impossible task.
Our HR experts know that the average resume has just 6 seconds to grab the attention of the recruiter. That's a tiny window of opportunity to make an impression and a simple word-processed CV just won't cut it.
Our Idea
You need a professional standout resume.
Let us help with that.
We know that building a resume from scratch is complicated and intimidating. The graphic design work and document formatting needed to produce a professional outcome can be difficult and time-consuming. And the typical online resume templates are amateurish and awkward to use. We decided to change that.
We started with a simple idea to help jobseekers – delivering modern resumes that look amazing but are quick and easy to create online.
Our Team
We channel our recruitment-industry expertise into an exceptional resource for you.
Our mission has always been to open up career opportunities by helping people stand out in a competitive market, and since our launch in 2014 we've lent a hand to more than 250,000 people from all over the world.
We apply our tech skills and recruitment-industry expertise to develop our Resume Builder, a powerful free-to-use online tool which allows users to showcase their professional experience and achievements in a stylish format that really stands out. Through our continuing investment in research and development we are proud to offer a smart digital platform which revolutionizes the process of building a CV or resume.
Our Locations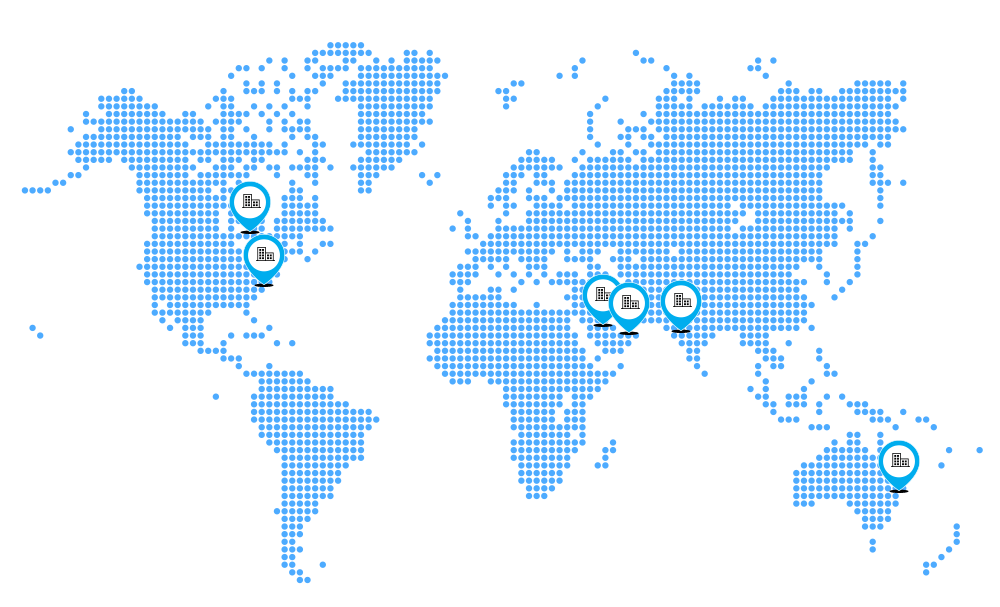 Office Locations
USA Office
Delaware is 2035 Sunset
Saudi Arabia Office
Riyadh
Canada Office
Copper Cliff, Ontario
India Office
Vadodara, Gujarat
Australia Office
NORTH SYDNEY,New South Wales
UAE Office
Business Bay, Dubia