Cover Letter Template That You Can Edit Today
When you are applying for a job, you are supposed to include your resume as well as a cover letter. The cover letter Template gives you an example to let the employer…
Cover Letter Help
-

Cover Letter Template That You Can Edit Today Get your free resume now
Cover Letter Template That You Can Edit Today
When you are applying for a job, you are supposed to include your resume as well as a cover letter. The cover letter Template gives you an example to let the employer know why they need to consider you for the position. The following are some of the cover templates that you can use. Graduate…

Adam G
Content Specialist
Published on: November 14, 2018 , Updated on: December 7, 2022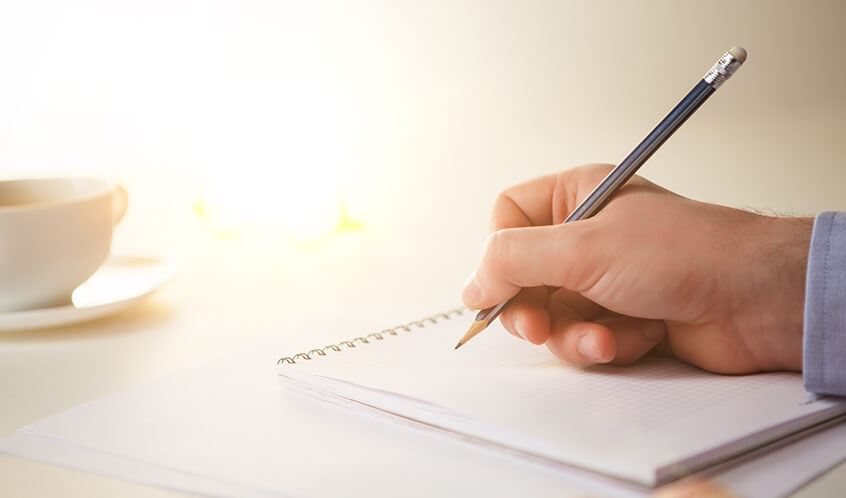 When you are applying for a job, you are supposed to include your resume as well as a cover letter.
The cover letter Template gives you an example to let the employer know why they need to consider you for the position. The following are some of the cover templates that you can use.
Graduate Cover Template
Contact Information
Include your contact information that the employer can use to contact you. If you have the contacts of your employer, make sure to include that too. E.g.
Your Name
Your Address
Your City, State, Zip Code
Your Phone Number
Your Email Address
Date
Employer Contact
Name
Title
Company
Address City, State, Zip Code
Dear Mr./Mrs. Be formal when using the salutation
Last Name
The body of the Cover 
The body gives you a chance to let the employer know which position you are applying for, why you should be considered, and your plan to follow up.
First Paragraph
Make sure that you include the information as to why you are writing. You should mention the position that you are applying for, include the name of the mutual contact if there is any. Make sure to remain clear and straight to the point. The main objective of the cover letter is to convince the employer to give you a chance for an interview.
Middle Paragraphs
This is where you let the employer know what you have to offer to the company. You should make sure that you make a connection between your skills and what the employer is looking for in their job advert.
You should highlight how your skills will come in handy to the job opening. It is better to note that you are interpreting the resume that you are submitting and not repeating the information that is contained within it. You should make sure that you provide evidence for every point that you claim. Make sure that you use small paragraphs and bullet points as opposed to using a huge block.
Make sure to conclude your letter with gratitude to the employer for considering your application. You should make sure to include information on how you intend to follow up.
It is better to state that you intend to and also mention the period, mostly within a week.Complimentary Close
Respectfully Yours
Signature
Hand Written Signature (Meant for a hard copy letter.)
Typed signature (for a soft copy letter)
Note: A cover letter is supposed to be one page long.
The majorities of the cover letters follow the same format and are similar. The only thing that changes is the information that is included in the letter.
You should know that the cover letter follows the instructions that are used when crafting a formal letter. Your address should be on the top right page, followed by the employer address, which should be on the left side of the paper. A single line should separate the two addresses.
FAQ:
1- What do I write in a cover letter?
You should cover two key points in your cover letter: why you are the ideal candidate for the job and why you are interested about working for the organization. Your cover letter should primarily consist of factual information without any filler or stereotypes.
2- What 3 things are in a cover letter?
Three paragraphs should make up a cover letter: an introduction, a special offer, and a conclusion.
3- What makes a strong cover letter?
Reduce the length of cover letters to three to four paragraphs, not to exceed one page. Use the active voice while maintaining a confident, businesslike tone. Don't start too many phrases with "I." Check for repetition and errors by reading your cover letter out loud.
4- How do I write a simple cover letter?
Simple Cover Letter Format: Checklist
A large job-fitting achievement and an introduction, please, (hiring manager name).
main competencies and why you are a good fit for the position.
your motivation and area of passion.
your request for action.
formal conclusion
To add value, include a P.S.
5- What employers look for in a cover letter?
Describe how your achievements connect to the job.
Emphasize how the employer will benefit from your work experience and skill set.
Be genuinely excited and enthusiastic about the position.
List your past roles' most noteworthy accomplishments.
6- Which things should be avoided in a cover letter?
not performing as promised.
the incorrect format.
describing your motivations for looking for a new job.
applying a generic cover letter to all applications.
Without first investigating the organization and the role, writing.
talking about a lack of experience or irrelevant work experience.
Related articles
Tags
Build your resume in 10 minutes
Use professional field-tested resume templates that follow the exact 'resume rules' employers look for. Create My Resume
BUILD MY RESUME NOW