How to Write an Effective Cover Letter in 2023 | Beginner's Guide
how to do a cover letter? or how to begin a cover letter? this is a query. Many people look for it Job hunting sucks. Perusing through online job listings, refining your…
Cover Letter Help
-

How to Write an Effective Cover Letter in 2023 | Beginner's Guide Get your free resume now
How to Write an Effective Cover Letter in 2023 | Beginner's Guide
how to do a cover letter? or how to begin a cover letter? this is a query. Many people look for it Job hunting sucks. Perusing through online job listings, refining your resume, as well as preparing for grueling interviews—none of it is fun. For many, the most daunting part of the process is crafting…

Sarah Reynolds
Content Specialist
Published on: August 5, 2021 , Updated on: January 3, 2023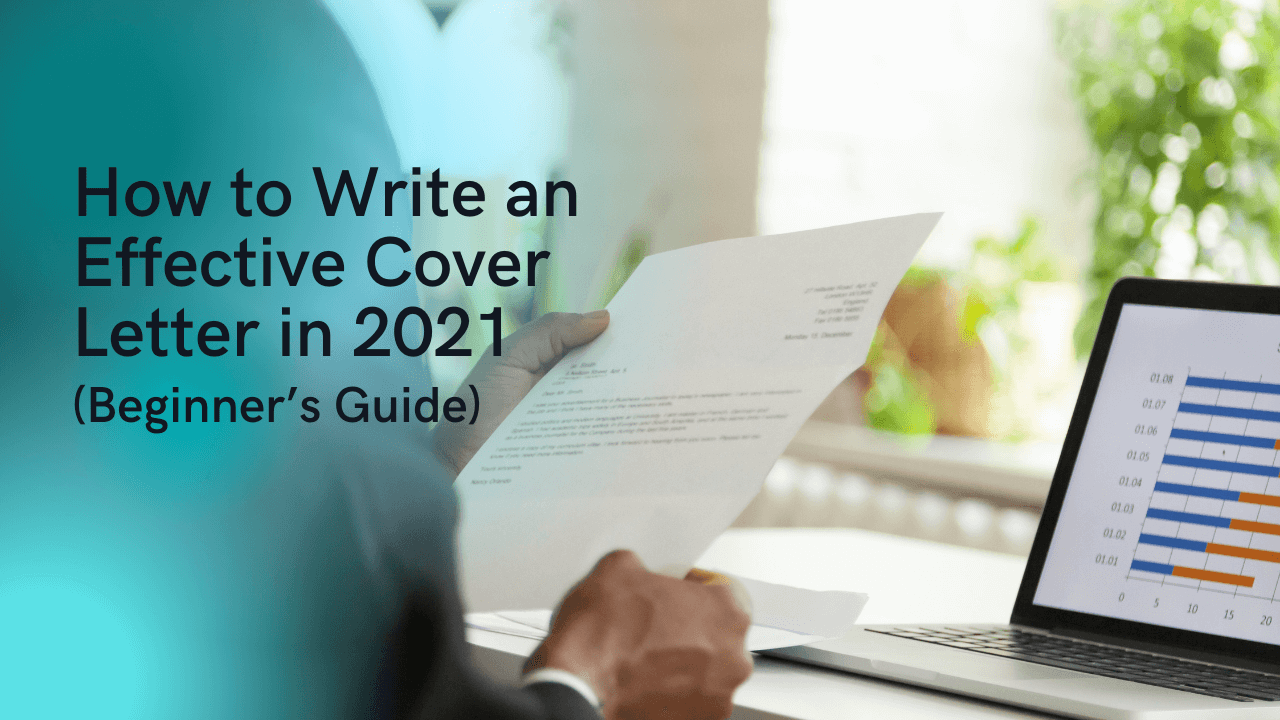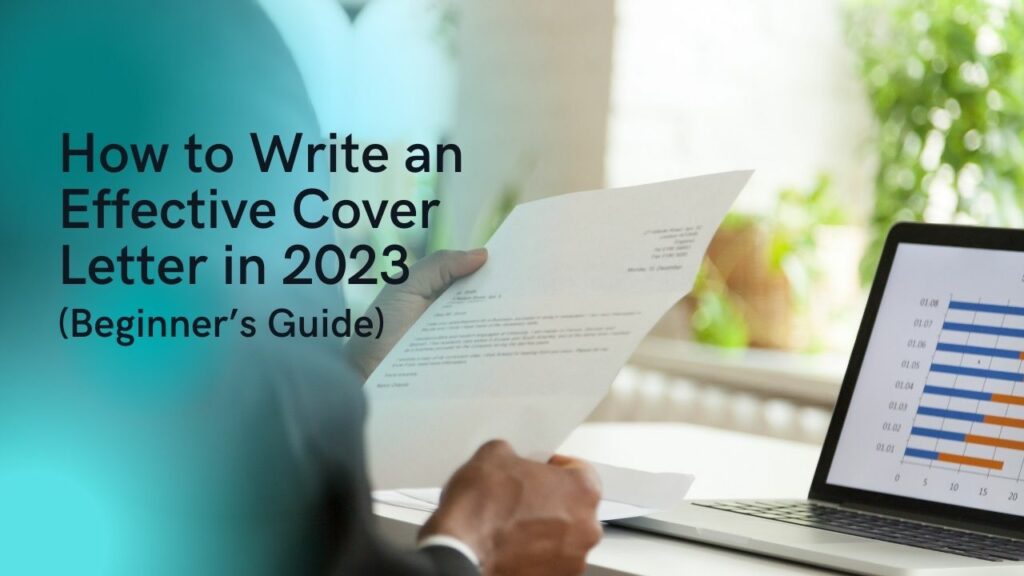 how to do a cover letter? or how to begin a cover letter? this is a query. Many people look for it
Job hunting sucks. Perusing through online job listings, refining your resume, as well as preparing for grueling interviews—none of it is fun. For many, the most daunting part of the process is crafting a cover letter. There's so much conflicting advice out there; it's difficult to know where to start.
Don't fret, though. We've got your back. Writing a cover letter is not as hard as it sounds.
In this blog, we're going to teach you how to write a cover letter that will land you the job of your dreams.
But first, the basics…
What Exactly is a Cover Letter? (and Why is it Important?)
A cover letter, or a covering letter as some might call it, is a one-page document that you send as part of your job application (alongside your CV or Resume).
Its core purpose is to expound on the information highlighted in your resume while infusing your personality. On average, your cover letter should be no more than 400 words.
A cover letter takes the reader on a guided journey of some of your greatest career and life achievements. But it doesn't stop there. It also explains why you'd be a good fit for the company.
A well-written cover letter ignites the interest of the HR manager and gets them to read your resume.
On the other hand, a poorly crafted cover letter leaves the potential employer shaking their head in irk, cursing out loud for wasting their time, and eventually binning the resume that you poured your heart out to write.
You don't want that happening, or do you? That's why it's important to learn how to write a cover letter—a convincing one.
If it's your first time writing a covering letter, the whole thing can seem even more daunting. No need to freak out, though. Writing a good cover letter is as easy as spelling out A, B, C.
All you have to do is adopt the following proven format:
Header – Provide contact details.
Greetings – Exchange pleasantries with the hiring manager.
Introduction – Pique the interest of the reader straight away with 2-3 of your top achievements.
Middle paragraphs/Body – Explain why you're the ideal candidate and the perfect fit.
Concluding paragraph – Recap everything. Restate why you feel you deserve a shot at the company.
Final formal salutations – End with a formal sign-off.
We'll explain these in detail below (along with some cover letter examples). So keep reading.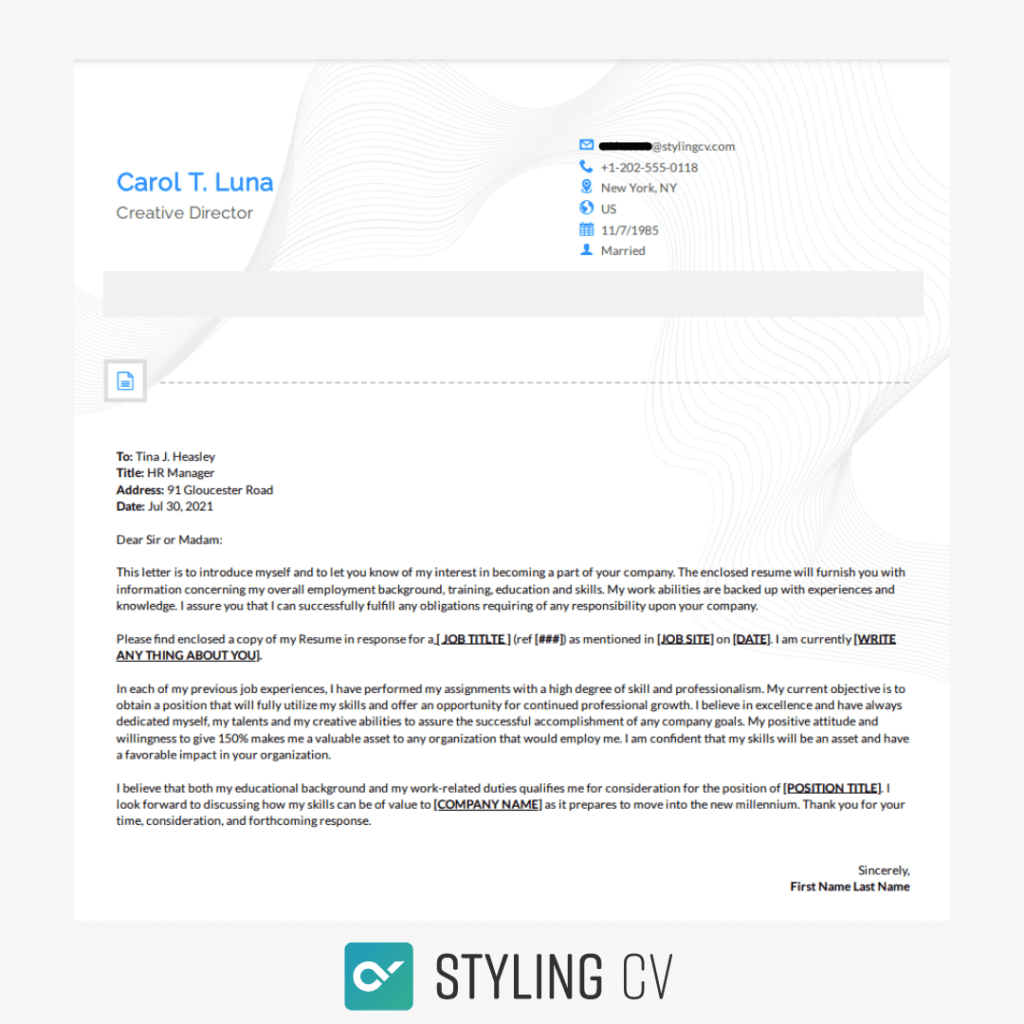 How to Write a Convincing Cover Letter that Gets You the Job: A Step-by-Step Guide
Now that the basics are out of the way, we're going to guide you through the process of writing the perfect cover letter, step by step.
There're some cover letter examples in there too, so read on.
Step 1: Do Your Research First
Before you begin writing, find out more about the organization and the specific job you want.
Of course, you should carefully read the job description, but also scour through the firm's website, employee LinkedIn profiles, as well as its executives' Twitter feeds.
Why is this research important? You ask. Well, it helps you customize your cover letter since sending a generic one is a no-no.
The research will also help you decide on the tone. If it's a conservative organization, like an insurance company, you might want to keep your covering letter's tone formal. But if it's a creative agency, like an art studio, you might take more risks.
Step 2: Begin Your Cover Letter with a Header
Once you're done with the research, go ahead and craft your covering letter.
As with the resume, start by writing out your contact information. Ideally, this section should be left-aligned or centered.


Here, you want to include all the important personal information, including:
Your full name
Phone number
Email address
LinkedIn profile link (optional)
Portfolio or website (optional)
Below your contact information and left-aligned, include the date as well as the company contact details, such as:
Name of the hiring manager
Company address
Company phone number
Hiring manager's email address


And here's what you shouldn't include in this section:
Your city of residence/ address: These details should appear in your resume, not the covering letter.
Unpresentable email: Ensure your email is professional enough. An email address that reads something like "spaceshifter27@gmail.com" will get your cover letter (and resume) dumped straight away. To avoid such a scenario, stick to the "[first name] + [last name] @email provider.com format."
Step 3: Greet the Recruiter/ HR Manager (By their Name)
Remember the research you did in Step 1? It'll come in handy here.
It's 2021. Greetings like "Dear Sir or Madam" and "To Whom It May Concern" no longer apply. Besides, you want to show your future boss that you did your research and are really looking forward to joining the company.
So, use greetings like Dear (Name of the Hiring Manager).
If you can't figure out who the hiring manager is, take a guess—a good guess. For instance, if you're applying for a sales position, address the head of the sales department by name instead.
If you've scoured all over the internet and can't find anyone's name, address your cover letter to the department. For example, "Dear Sales Department" would be fine.
Here are more specific examples of Opening Salutations:
Dear John Wick
Dear Mr. Wick
Dear Sales Department
Dear [Department] Hiring Manager
Step 4: Open With an Eye-Catching Introduction
Job seekers typically write themselves into the covering letter with "I am applying for job Y that I saw in Z place." That's not the way to go.
Instead, start with an attention-grabbing introduction. Open with a punchline—why this job is exciting to you as well as what you bring to the table.
Chances are, the recruiter or hiring manager is reading hundreds, perhaps thousands of applications. So, you want to capture their attention from the word go.
That said, don't try to be funny. Humor can often fall flat. Stay away from clichés, too. Once you state your name, say something direct as well as dynamic. Then complement it with 2-3 of your top achievements.
Here's how a good introduction should look like:
"My name is John and I'd like to help Company Z hit and supersede their digital marketing goals. I've worked for Company X, a soft drinks company, for over 5 years. As the lead digital marketing specialist, I generated a 200% uplift in organic traffic to the website (beating the projections by 150%). I believe the combination of my experience, skillset, as well as industrious personality, make me the ideal candidate for the job."
See the difference between this example and all the generic introductions you've written in the past?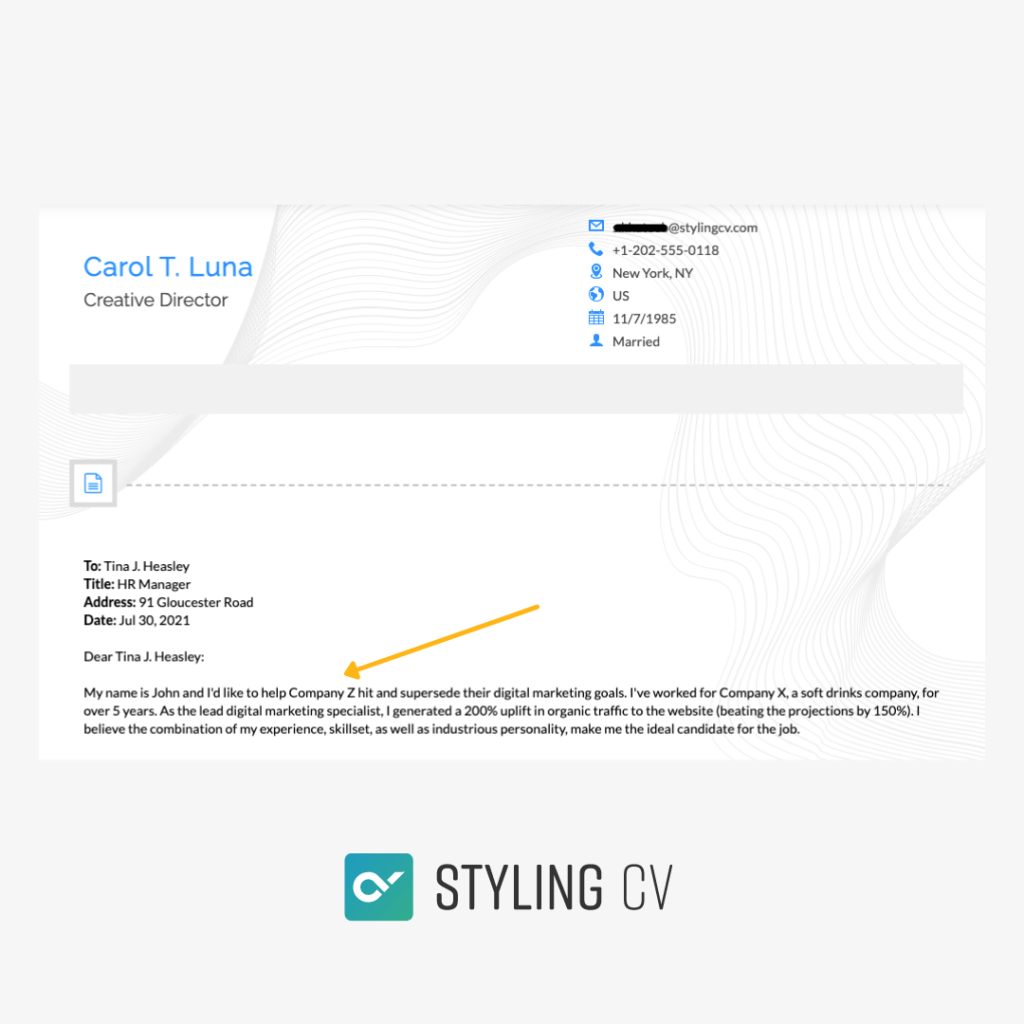 Now that you know what to include in the introductory paragraph, let's dive into the body. This part is divided into two sections: the first is for explaining why you're the ideal candidate for the job, and the next is for proving that you've got what it takes to work for the company.
So, let's do this thing…
Step 5: Prove That You're the Right Person for the Job
Do you know who else has similar skills and work experience? All the other applicants you're competing with. That's why you need to set yourself apart.
Setting yourself (and your cover letter) apart doesn't necessarily mean showing off more of your top achievements. Rather, it means explaining how you'll fulfill the exact responsibilities posted in the job ad.
So, open up the ad as well as identify which of the requirements are the most important.
Assuming that you skim through the job ad and see that the top requirements for the digital marketing specialist position are:
Experience in boosting conversion rates for social media ad campaigns
Some skills in redesigning landing pages
Excellent lead generation skills
Now, in this section, you need to discuss how you fulfill these requirements. So, here's how that would look for our previous example:
"In my previous role as a lead digital marketing specialist at Company X, I created an effective paid Facebook advertising campaign which generated 2,000 website visits. In addition, I increased e-commerce sales by 20% in 3 months by redesigning all landing pages.
Other than social media advertising, I've also seen tremendous success in other aspects of digital marketing:
Customer experience
Sales
Lead generation
Online spending
Web traffic
Step 6: Explain Why You're the Perfect Piece for the Company's Jigsaw
Once you're done with Step 5, you might be thinking—I'm the hot favorite for the job. I don't really need to write anything else since I've already shown that I'm competent, skilled, as well as experienced. Now all that's remaining is to wrap it all up and hit that SEND button.
Hold your horses, buddy. You're not quite there yet.
The recruiter needs more than just job experience to draft you in. They're also looking for an applicant who blends well with their corporate culture.
After all, someone who's unhappy at their job is bound to quit sooner or later. This ends up costing the firm big time, especially in terms of recruitment as well as training. Some studies also estimate the average replacement cost of a salaried employee to be six to nine months' salary. It's a bullet most employers would want to avoid at all costs.
So, in short, convey enthusiasm. Enthusiasm brings out personality. Convince the hiring manager that you're really passionate about working for them, and you can't wait to get started.
How do you achieve this? Again, the research you did in Step 1 comes in handy. If you did your job well, this section should be a walk in the park.
But if you didn't, here's what you'd want to include:
What's the company vision and mission?
What's the business model?
What do they sell? Have you bought it?
What's the corporate culture like?
Ultimately, you also need to find out what it is about the company that sets your heart on fire. Then put it down in words.
The end result should read something like:
"I'd love to work for your company. Who wouldn't? You're the industry leader, setting standards that others only follow. As a visionary, self-driven, industrious individual who likes to lead from the front, I truly believe I and Company Z will be a perfect match."
One more thing…
Avoid sounding too generic. Do away with the fluff, as it'll be a huge turn-off for the hiring manager.
Step 7: Wrap it All Up With a Short, Punchy Closing Paragraph
When crafting your cover letter closing, be courteous, confident, as well as continue to vouch for yourself.
It's also important to finish up your cover letter in a strategic and thoughtful fashion, so be sure to:
Thank the hiring manager for their time.
Summarize why you'd be a good hire
Reiterate your excitement about the job opportunity
Finish with a CTA (call-to-action)
Here's an excellent cover letter closing example:
"Thank you for spending time reviewing my application. I strongly believe that my skills, qualifications, as well as sheer zeal, make me an ideal candidate for the position of digital marketing specialist at Company Z. I'm extremely excited to join your vibrant team and look forward to discussing how I can help you achieve your digital marketing goals."
Step 8: Sign-Off Formally
Once you're done with the call to action, all you have to do is write down a formal "goodbye,' and you're all set.
You can use one of the many known formal salutations:
Best regards,
Respectfully,
Regards,
Thank you,
Best
Kind regards,
You've done it! Against all odds, you've learned how to make a cover letter for a resume—so, congrats. But before hitting that SEND button, proofread with a tool like Grammarly just in case some errors slipped your eyes. Better yet, get a friend to read the letter out loud as you listen keenly for any blips, errors, as well as awkward phrases.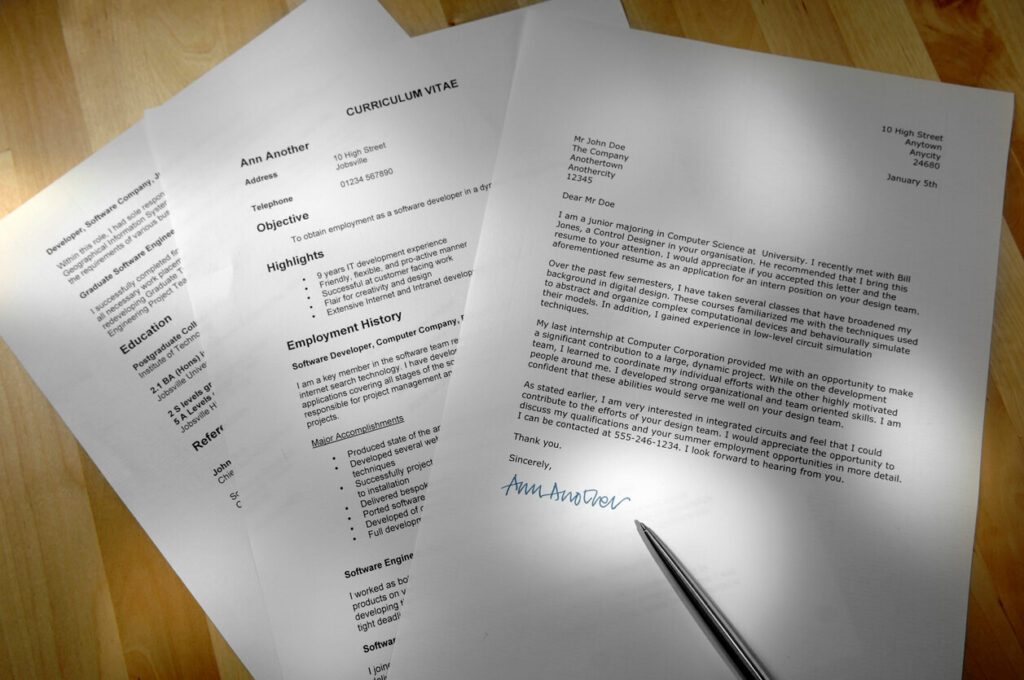 Principles to Remember: The Do's and Don'ts When Writing a Cover Letter
Here's a quick recap of things to remember when writing a cover letter.
Do:
Be succinct – A hiring manager should be able to read your covering letter at a glance.
Have a strong introduction that piques the reader's attention straight away.
Only share accomplishments that relate to the job ad. Anything else is fluff.
Don't:
Go overboard with the tone – Be mature and professional
Try to be funny – too often, it comes back to bite you in the face
Send a generic cover letter – make sure each section is customized to the core
FAQ:
1- how to address cover letter without name
For many hiring professionals, using the salutation "Dear Hiring Manager" is the best option when a name is not available. It is preferable to use this generic greeting rather than none at all, as it demonstrates adherence to cultural customs and professionalism.
2- should you introduce yourself in a cover letter
Yes, you should include a cover letter with your introduction. Declare your name, the position you're looking for, and how you found out about it. For instance: In order to be considered for the open Account Manager position posted on LinkedIn, my name is Henry Applicant.
3- difference between cover letter and resume
The facts—who, what, when, and how—are stated in a resume. In contrast, a cover letter gives you the chance to discuss your qualifications for the position. To convince employers that you're a good fit for the job at hand, this paper offers some color and personality.
So, What's Next in Your Job Hunt? (Hint: It's time to Craft a Killer Resume!)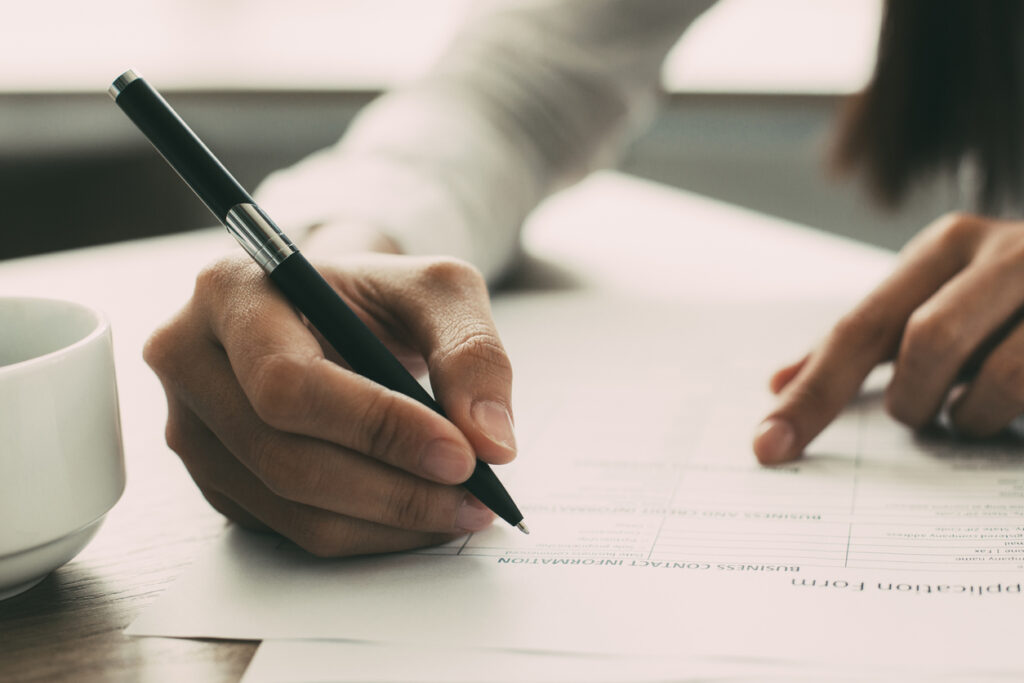 You might know how to write a cover letter, but if your resume is whack, you might as well forget about ever landing a job—let alone your dream job.
Don't let a mediocre resume shutter your dreams. Create a killer resume to accompany that excellent cover letter. If that sounds like a hard thing to do, we can help.
At StylingCV, we're committed to helping you land the job of your dreams. Our cutting-edge resume builder works as smart as you do. What are you waiting for? Create your free resume now!
Related articles
Build your resume in 10 minutes
Use professional field-tested resume templates that follow the exact 'resume rules' employers look for. Create My Resume
BUILD MY RESUME NOW