101 Essential Skills to Put on a Resume [For Any Job]
According to the latest survey conducted by a career website, people often tend to choose bizarre skills to put on resume which have no particular relevance to their intended job position or…
Resume Help
-

101 Essential Skills to Put on a Resume [For Any Job] Get your free resume now
101 Essential Skills to Put on a Resume [For Any Job]
According to the latest survey conducted by a career website, people often tend to choose bizarre skills to put on resume which have no particular relevance to their intended job position or career domain. This results in either the employer dumping the resume in the dismissed pile or discarding it after a cursory glance. Therefore,…

Sarah Reynolds
Content Specialist
Published on: November 20, 2020 , Updated on: December 7, 2022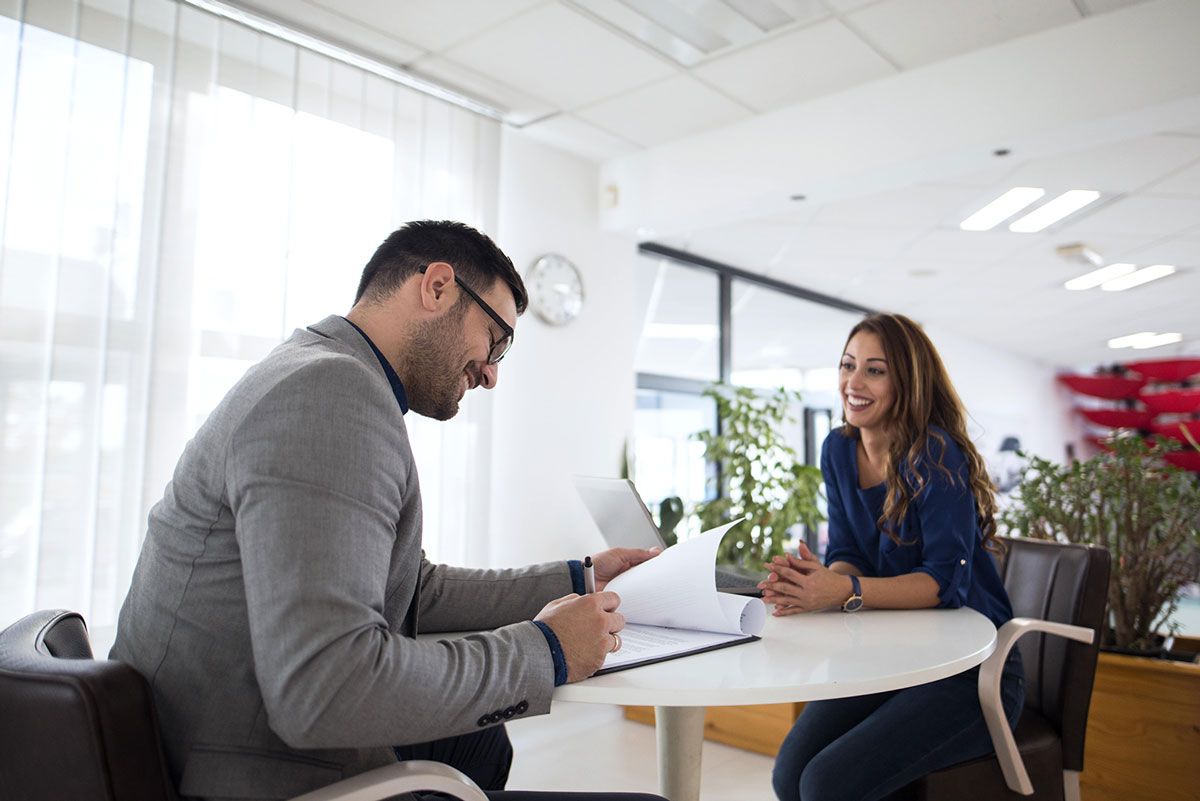 According to the latest survey conducted by a career website, people often tend to choose bizarre skills to put on resume which have no particular relevance to their intended job position or career domain.
This results in either the employer dumping the resume in the dismissed pile or discarding it after a cursory glance.
Therefore, picking out the best job skills that align with any sort of career choice seems like a tricky task. In order to make things easier and more effective, we have compiled a list of 101 essential skill categories for resume 2022.
These job skills can be fitted into your resume for any job that you are applying for.
In this article, you will learn about:
The most important skills that you should put on your CV
The most frequently asked questions on the topic
Tips and Advice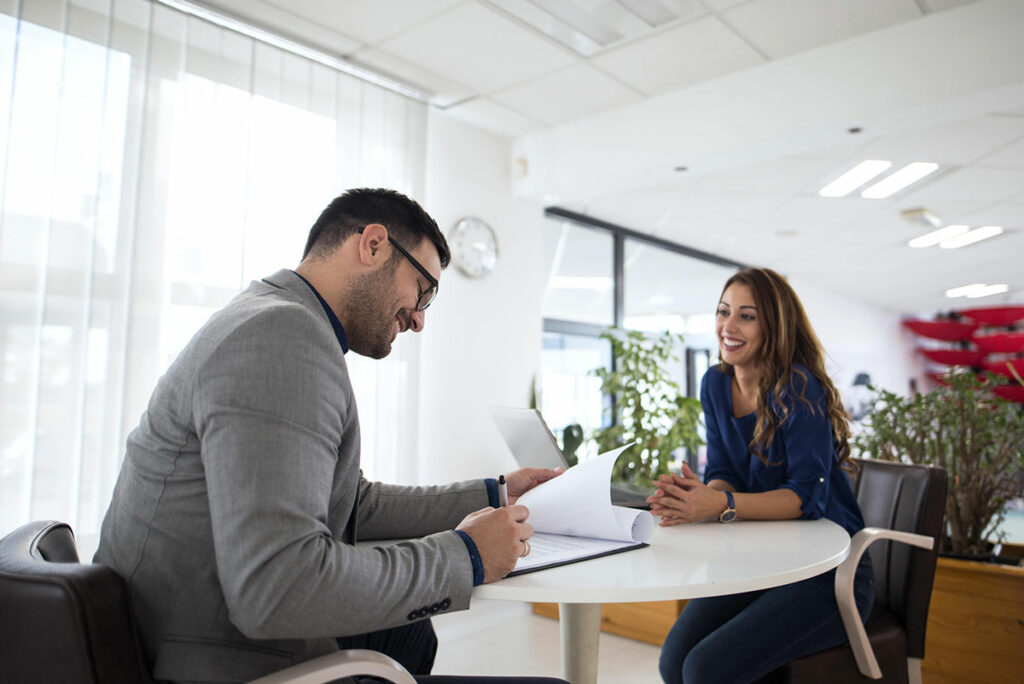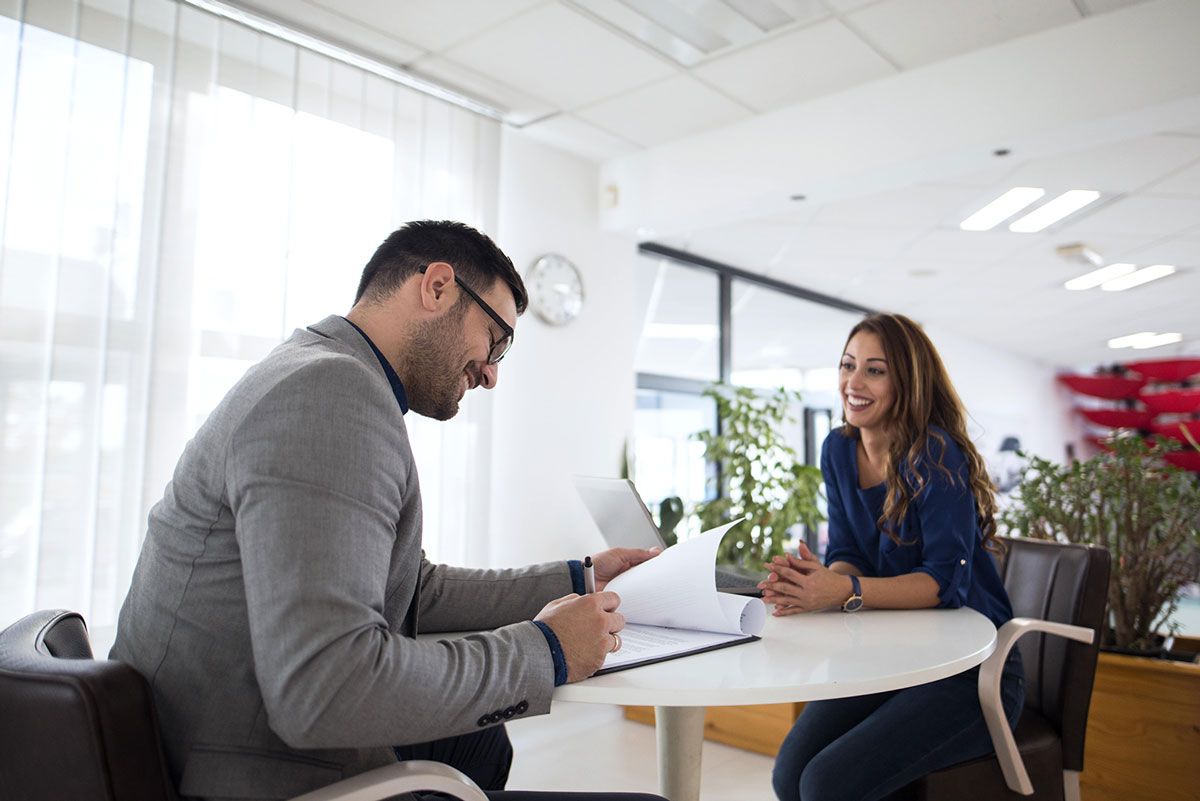 What Job Skills to Put on Resume? – Think & Choose Wisely
Skills Categories for Resume for Any Job in 2022:
The most essential, all-rounder categories for skills to put on resume include both hard and soft skills areas.
The soft skills are those which involve life-based techniques and attributes of effective socialization and help you work effectively in a multi-dimensional manner.
Whereas the hard skills relate to your professional domain directly.
Regardless of your main job domain or career field, the soft skills act as a complementary factor to your technical and professional qualification and field-related knowledge.
Read more: How to Write an Effective Cover Letter
Some of the most common and effective soft skills resume examples:
People Management or Interpersonal Skills Oriented Resumes
Leadership Skills Based Resumes
Teamwork and Collaborative Work-Oriented Resumes
Life Skills and Informal Education Based Resumes
Creativity and Innovation Based Resumes
Some of the most common and effective hard skills resume examples:
Engineering and Technical Skills Based Resumes
Marketing and HR Profession-Oriented Resumes
Healthcare, Nursing, Community Service, or other Internship Based Resumes
Teaching and Formal Education Career Oriented Resumes
Design and Advertising Based Resumes
Read more: 10 Essential Resume Sections in 2022
Best Skills to Put on a Resume for Any Job Include: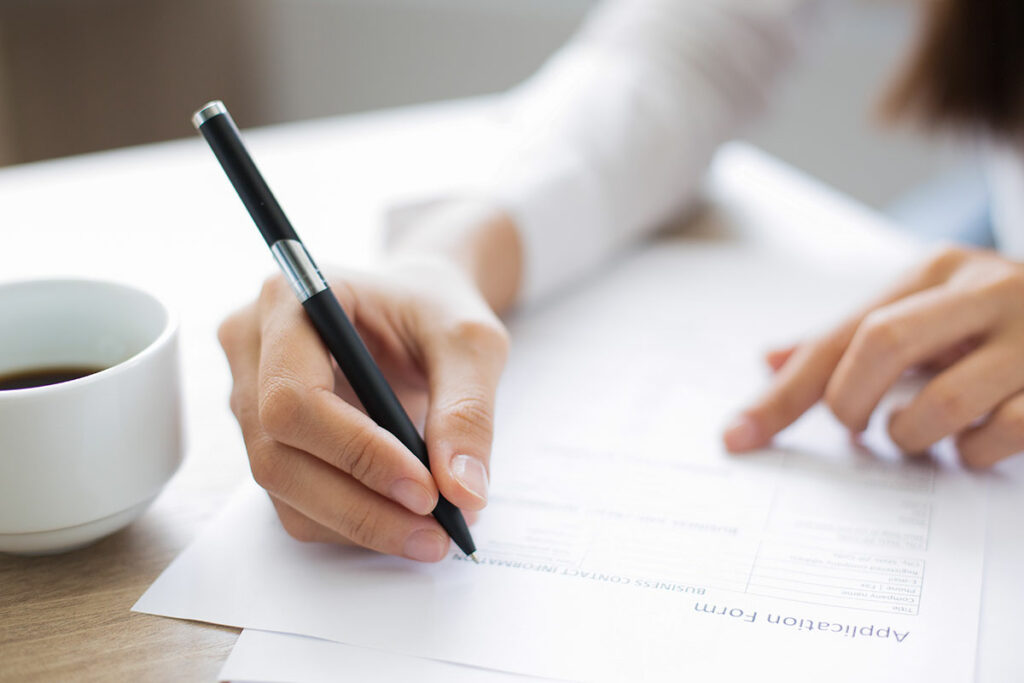 Collaboration and Teamwork
Synergy comes when individual work sums up to form a collaborative team-building effect.
Communication
Effective communication skills help you with easy navigation in any type of work environment.
Innovation:
Thinking outside of the box always brings new ideas.
Originality
Being original increases your chances of early success.
Leadership and Management
You are a leader if you can direct people motivationally to achieve a common goal.
Organization
Order and proper scheduling is an important skill for any job.
Time Management
One of the most important and common job skills is being able to manage tasks in a given time frame.
Detail-Orientation
Paying attention to detail lets you avoid mistakes.
Adaptability
Adaptability means being flexible and understanding instead of being overly rigid.
Independence
Being self-dependent leads to quick results and less hassle.
Meticulousness
Be a keen and precise worker, you are meticulous if you take care of even the minutest details and follow the instructions carefully.
Problem Solving
People find you more reliable if you are a problem solver.
Critical Thinking
Critical thinkers always tend to be more detailed and rational in their judgments.
Reflective Ability
Constant reflection and self-appraisal lead to continued improvement.
Brainstorming
Ability to stimulate brainstorming results in a plethora of actionable ideas.
Creative Reasoning
The power of your imagination and exposure leads to creative thinking skills.
Active Listening
Actively listening to your boss helps complete the required task according to the instructed guidelines without errors.
Growth Mindset
Cultivating your abilities through self-reliance and constant efforts.
Productivity
Productivity comes with motivation, time management, and an energetic attitude.
Dynamic Attitude
A dynamic mindset and perspective let you avoid stagnation and increase the chances of growth.


Create an account right now on styling cv to gain access to all the tools you need to create your resume and cover letter.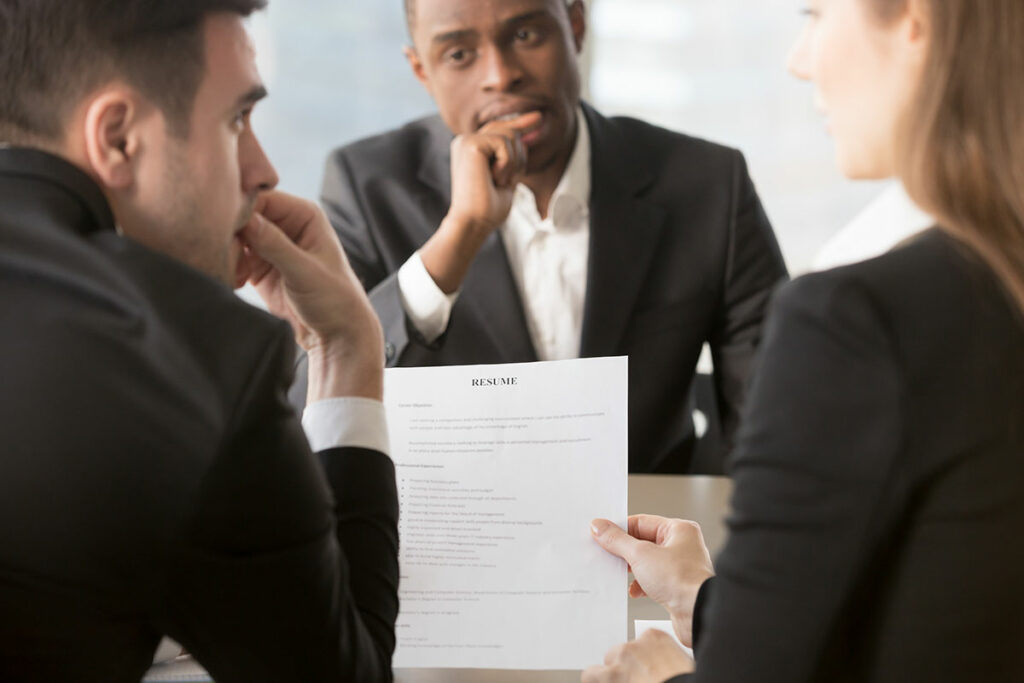 Important Soft Skills to Put on a Resume with No Experience Include:
21. People Management:
Motivating fellow employees and dealing with them effectively.
22. Initiative:
Sometimes not waiting for the task to be handed, but taking initiative to work proves to be more successful.
23. Mediation
Mediation means to provide third-party assistance in resolving a dispute through proper interaction.
24. Stress Management
As an amateur in any field, you would face several challenges, and stress management skills would come in handy.
25. Written Communication
Effective written communication skills help you approach people in any business effectively.
26. Motivation
As a person with no experience, motivation is among the top skills to put on resume.
27. Optimistic Attitude
Looking at the brighter side of things helps motivate you further to keep on working productively.
28. Emotional Intelligence
Empathy and an emotionally-intelligent mindset can use emotional knowledge and information to guide and understand peoples' thinking and behavior and the motives behind them.
29. Openness to Feedback
If you are not open to constructive criticism and feedback, then you are missing out on your chances for possible improvements.
30. Constructive Thinking
Instead of being a destructive and reactive thinker, be constructive and reasonable.
31. Perseverance
Never giving up before a fight helps reach the target eventually.
32. Responsiveness
Speedy response and quick replies to the employer's query increase your credibility and availability graph.
33. Responsibility
Even without experience, candidates with a responsible attitude are likely to be hired more quickly.
34. Dedication
If you have no previous portfolio to show, at least portray yourself to be a dedicated individual determined to prove your worth through your current work.
35. Honesty
Lies in a resume are a deal-breaker. Be honest and the job is more likely to be yours.
36. Hard Work
Laziness is not just a bad habit, it is a hazard. Be hardworking instead and proudly include this to be among the skills to put on resume.
37. Enthusiasm
What you lack in experience can be compensated through your enthusiasm to learn and explore.
38. Confidence
Handing your resume with confidence and then also dealing with everyday work assignments with confidence is a must-have skill.
39. Integrity
What you enlist in your resume must be how you truly are. Your integrity is your upright attitude and morally strong character.
40. Clarity
The clarity in conducting tasks or communicating your opinion in a workplace or during any other public interaction is among the most crucial skills to put on resume 2022.
41. Respectful Attitude
Pay respect and you will receive respect in return. Deal with people according to their designation.|
42. Negotiation
Ability to agree to disagree and navigating through a two-way discussion smoothly to reach an agreeable compromise.
43. Win-Win Thinking
Understanding both parties' problems and interests to achieve mutual benefit so that both win and no one loses. This skill can be quite helpful in any sort of workplace.
44. Observation
Keen observers are successful employees because they catch things that are often ignored by their colleagues. They can use these observed details to their advantage while any given task completion.
45. Inquisitiveness
Questioning and curiosity lead to newer information and increased knowledge relevant to the work focus.
46. Self-Management
If a potential candidate has good self-management ability, he is more likely to not only take care of himself but of his workplace too.
47. Open-Mindedness
Opening the windows of mind leads to continued innovation, growth, and improvement.
48. Persuasion
The art of persuading people helps achieve many job targets.
49. Lateral Thinking
Instead of a linear and traditional thinker who just depends on the implied rules of convention, if you are a lateral thinker, you are more likely to reach a solution using out of the box approaches and ideas.
50. Decision Making
One of the most essential job skills for any career is to be a good decision maker because each action requires a quick but well-thought-of decision before it is executed.
When it comes to online resume creation, the Styling CV site provides a wide range of top-notch services.
A combination of hard and soft competencies' categories for a further choice of selection for skills to put on resume:
51. Logical Approach
52. Analytical Thinking
53. Synergy
54. Objectivity
55. Design Thinking
56. Insight
57. Experimentality
58. Mind Mapping
59. High Order Thinking
60. Commitment
61. Discipline
62. Dependability
63. Networking
64. Positive Reinforcement
65. Tolerance
66. Patience
67. Openness to Subjectivity
68. Humor
69. Delegation
70. Planning
71. Goal Setting
72. Prioritization
73. Focus
74. Sensitivity
75. Humility
76. Versatility
77. Generosity
78. Trust-Building
79. Authenticity
80. Agility
81. Mobility
82. Manipulation
83. Resource Management
84. Multi-functionality
85. Integration
86. Cultural Intelligence
87. Memory
88. Acuity
89. Computer Literacy & Technological Awareness
90. Continued Professional Development
91. Inference
92. Counseling
93. Non-Verbal Communication
94. Summarizing
95. Conflict Resolution
96. Six Sigma Strategies
97. Likeability
98. Uniqueness & Personal Branding
99. Acknowledgment
100. Simplicity
101. Quality with Consistency
All the job skills mentioned above are a generalized collection of skills.
Your target skills should be picked after careful contemplation and selection according to the relevant career path you are likely to follow.
As this is an overall, comprehensive list of essential skills to put on resume 2022 for any job, let's be a little more specific to improve your chances of getting hired.
Before we reach the end of this blog, let us mention some quick resume tips and templates to tailor your resume according to your career domain.
Authenticity wins the heart.
Confidence paves the path.
Relevance is the key.
Typos lead to a tragic ending.
Customized career objectives always look cool.
Style formatting and consistency are crucial ingredients for a good resume template.
Check out these +25 best templates for skills resume template examples.
FAQ about "Skills to Put on Resume"
1-What should I put in skills in my resume?
Top Resume Skills to List
Computer expertise.
Communication Proficiency.
Leadership Talents
Organizing abilities.
People Management.
Skills in customer service.
Collaboration Techniques.
Skills for Solving Problems.
2-How do I list my skills on a resume 2022?
For your CV, concentrate on your top 8–10 hard and soft abilities, and provide examples of when you've used each in previous positions.
3-What are personal skills?
Personal skills are acknowledged as soft talents that are challenging to teach (although not impossible). They are additionally referred to as interpersonal or even "people" abilities. Dependability, adaptability, drive, and problem-solving abilities are a few examples.
4-How do I identify my skills?
Consider what you perform in your current employment when determining your skills and the skills you should develop. Think back on your prior training and employment.
Determine your strengths
look at the job description.
look through job profiles.
enquire about people's jobs with those you know.
5-What are employability skills?
Employability Skills are the adaptable abilities an individual needs to be "employable," according to one definition. Employers frequently specify a set of abilities they seek from candidates in addition to strong technical understanding and subject knowledge.
Read more: List of 100 Best Words to Describe Yourself [Adjectives & More]
Related articles
Build your resume in 10 minutes
Use professional field-tested resume templates that follow the exact 'resume rules' employers look for. Create My Resume
BUILD MY RESUME NOW