50+ Resume Objective Examples: Career Objectives for All Jobs
Are you searching for Resume Objective Examples 2022? Do you need additional resume-relevant career objective examples? Writing resumes is a part of progressing career goals and getting applying for jobs. Therefore, when…
Resume Help
-

50+ Resume Objective Examples: Career Objectives for All Jobs Get your free resume now
50+ Resume Objective Examples: Career Objectives for All Jobs
Are you searching for Resume Objective Examples 2022? Do you need additional resume-relevant career objective examples? Writing resumes is a part of progressing career goals and getting applying for jobs. Therefore, when writing your resume, it's crucial to include a career objective. Your first question may be, "What is an objective statement?". A resume objective…

basil
Content Specialist
Published on: October 10, 2021 , Updated on: December 7, 2022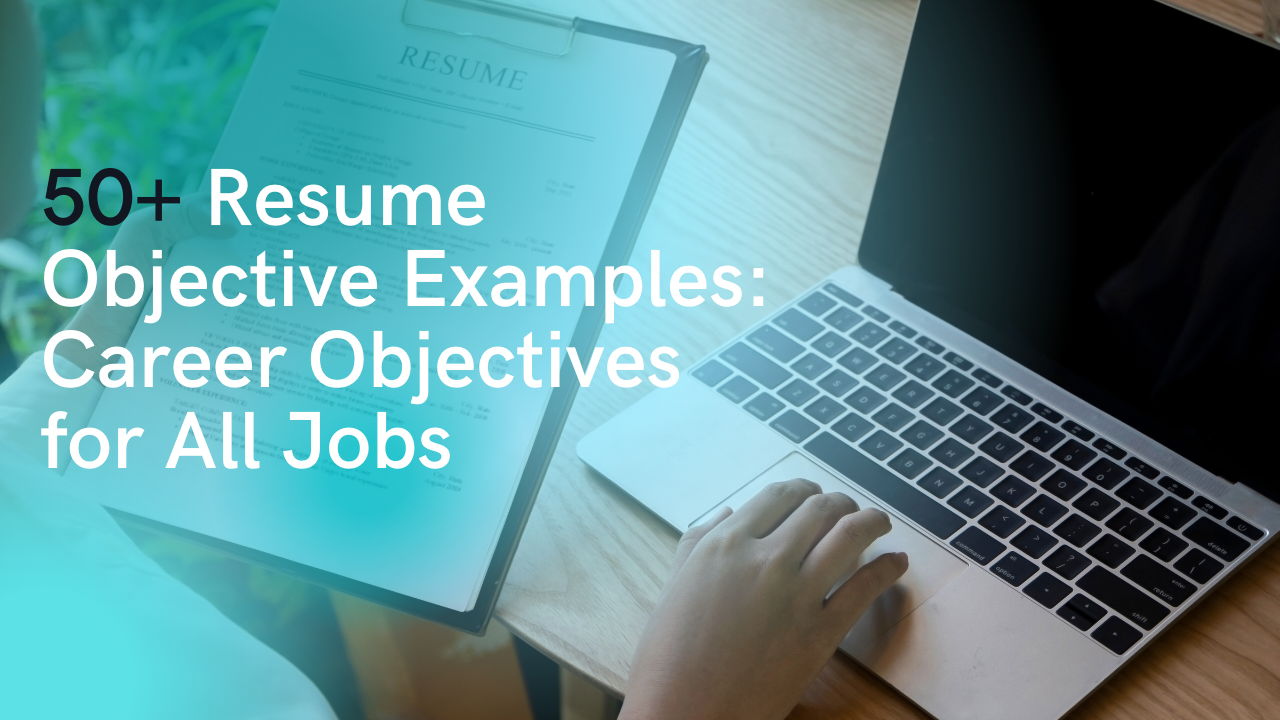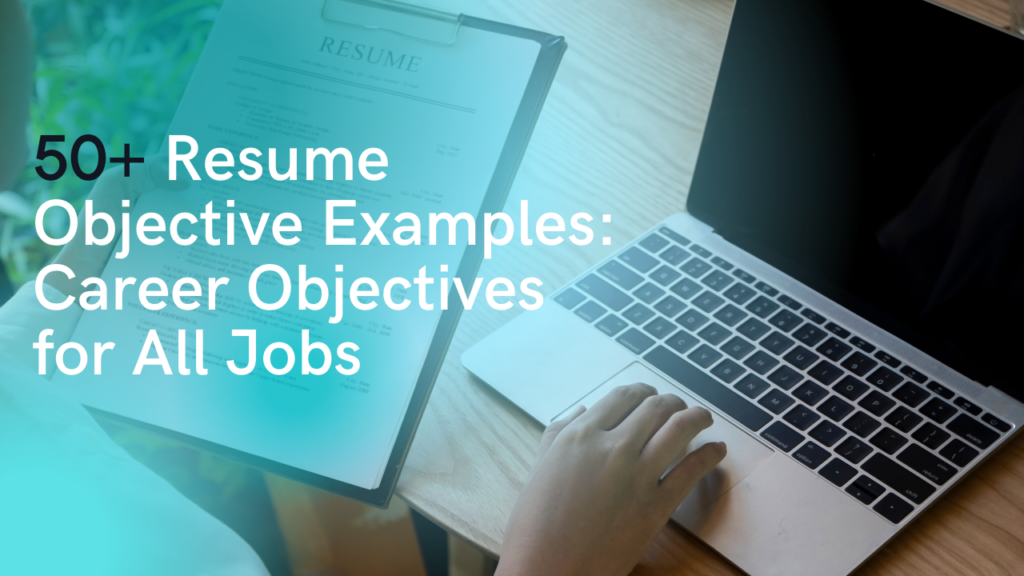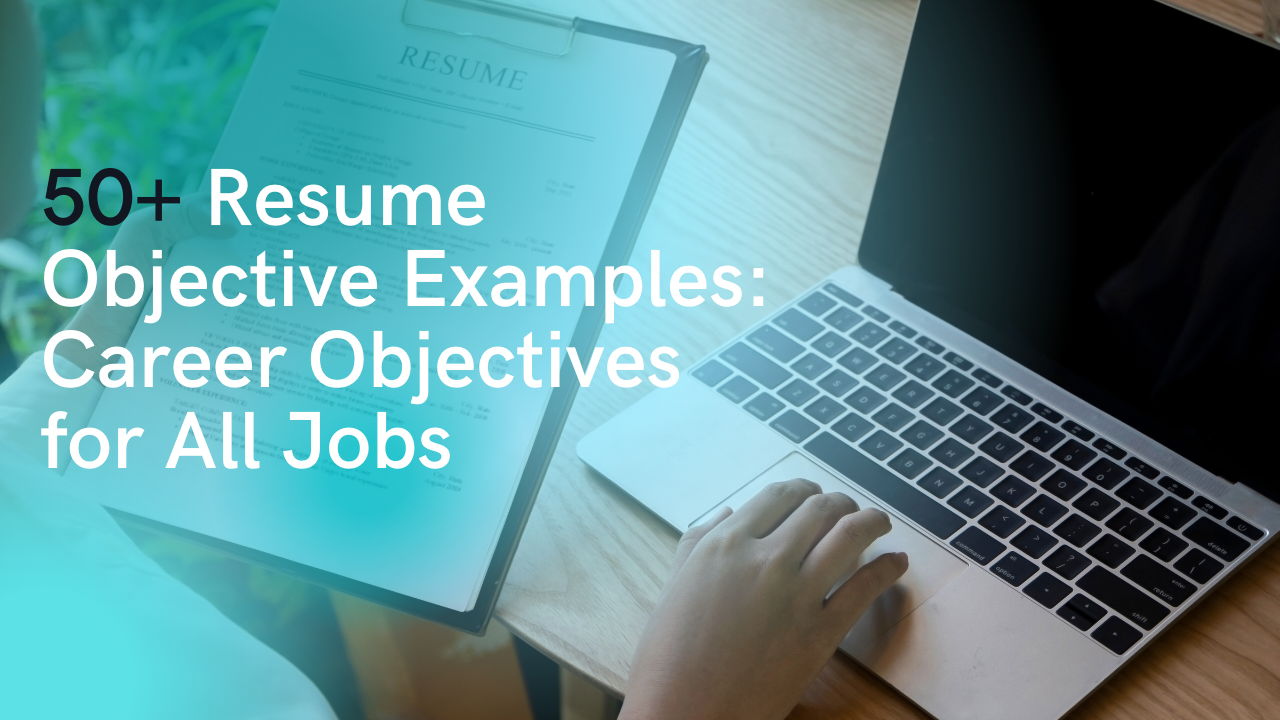 Are you searching for Resume Objective Examples 2022? Do you need additional resume-relevant career objective examples?
Writing resumes is a part of progressing career goals and getting applying for jobs. Therefore, when writing your resume, it's crucial to include a career objective. Your first question may be, "What is an objective statement?".
A resume objective is a statement or declaration of your career goals and their relation to the role you're applying for.
Usually, the resume objective is approximately two sentences long though there are no restrictions to making them longer. In most cases, however, keeping the statement of career objectives brief is best because of space.
The truth is that when properly crafted, two or three sentences are adequate to express your resume objective. What's more, a well-crafted career objective statement can separate you from other applicants and help recruiters invite you for an interview.
Since a resume objective is a critical part of your resume, it's essential to know how to write an objective. A professional resume objective includes the keywords, skills, and career goals you hope to achieve. Read on as we explain how to tackle professional objectives in resumes through job resume objective examples.
General Resume Objective Samples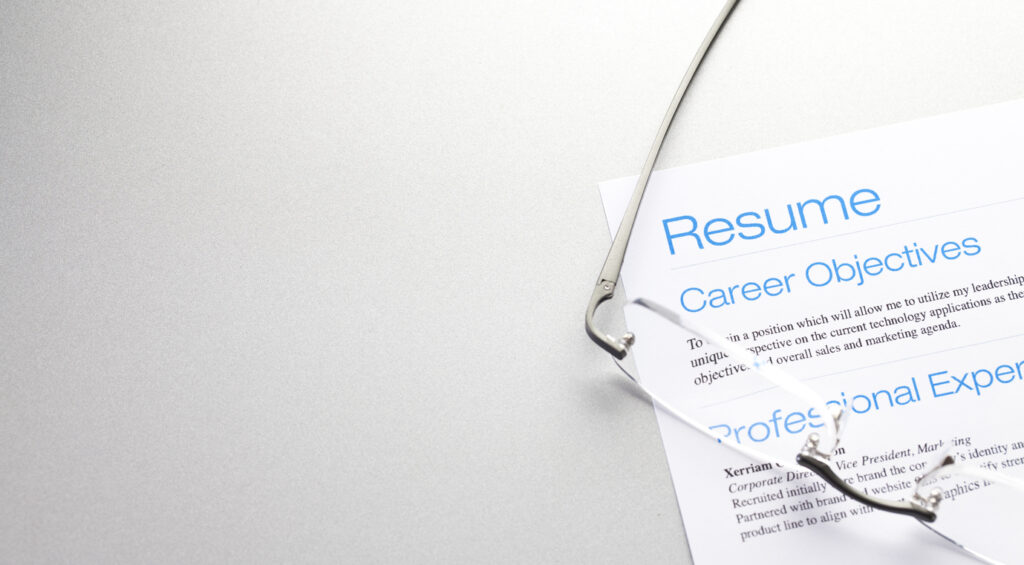 A highly motivated sales representative with a Bs in Commerce seeking to improve sales strategy in Arudete Capital.
A focused and dedicated data analyst with over two years of experience seeking to leverage in-depth knowledge and skills to drive data analysis at Cretech Ltd. Forward.
An administrative assistant with a proven cross-functional skills team seeking to fill the office manager position at Pearson & Lyod Law.
A BS. In Biology graduate eager to expand my research and organizational skills through an internship in the research department at TCS Pharmaceuticals.
An office manager with four years of experience hoping to leverage my skills as the office coordinator at ABZ Corp and help the company optimize time.
A BS. in Accounting and Finance aiming to secure an intern position in the accounting department to learn practical accounting knowledge at MasterDoc Accounting Systems.
A Bs. in Education graduate seeking to secure a position as a teacher and utilize my knowledge and skills to foster learning in KinderJoy Elementary.
An experienced and dedicated journalist with over two years of experience seeking a position as assistant editor to produce written and publishable copy for the Writer's Quill Magazine.
Seeking a position in XYZ Resources as the Human Resource Manager to leverage my skill set and enhance employee management practices.
A result-driven business manager with four years of experience in high-pressure environments. I am seeking an opportunity to establish a career in Human resources as a manager and leverage my experience as a team player and leader.
Statement of Career Objectives for Job Seekers Without Experience Or Entry-Level Resume Objective For A College Graduates
Suppose you have recently graduated and are seeking an entry-level job. In that case, you need a career objective statement that helps you stand out, demonstrates your eagerness to learn, your education, and any transferable skills or attributes you're bringing to the job.
A highly analytical finance graduate with a 3.0 GPA seeking an opportunity to intern in the Morgan & Pete finance department to apply my numerative, communication, and writing skills, while learning quantitative skills.
A goal-oriented marketing graduate with a BS in Marketing and Communications and experience as a 1-year digital marketing assistant seeking an opportunity as a marketing intern. I bring strong communication and organization skills to benefit the company and customers.
A solution-focused Psychology graduate with a 4.0 GPA interested in a trainee position. I am interested in leveraging my interest in early childhood development and getting hands-on experience with children with ADHD.
A creative writer with two years of experience as a social media manager and a BS in Literature and Publishing. I seek an opportunity as a senior writer to leverage my experience as a creative writer and social media manager.
A motivated barista and mixologist college graduate seeking an opportunity as an intern in your Bar and Restaurant where I can lend my knowledge and grow my practical skills.
A highly motivated fitness enthusiast with experience practicing yoga, hiking, gym exercises alone and with teams, and training in general fitness. I am seeking an opportunity to work as a trainer in your gym.
A Certified Public Accountant (CPA) with experience as a cashier and a sales representative at a local retail store. I am seeking an opportunity to work as a junior CPA and grow my accounting skills.
A self-trained yoga guru with a certificate in physical fitness and pain management. I am seeking an opportunity to practice under a gym trainer and understand client management.
A result-driven virtual assistant with experience working with over twenty clients. I am seeking an opportunity to leverage my document management, calendar organization, and communication skills as an intern in your law firm.
A dedicated individual with experience as a team leader and research assistant in college. I am seeking an opportunity to learn new marketing skills and venture into digital marketing.
Career Objective Statement When Making a Career Change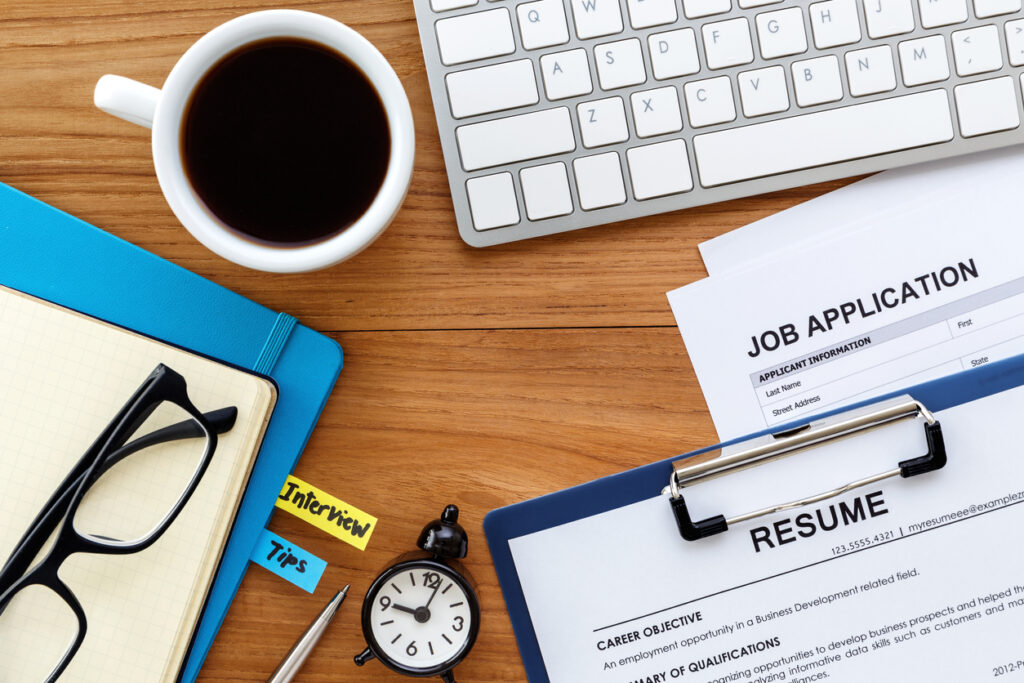 An accomplished data analyst seeking a new career path in Tech.Com Technologies as a data security expert to leverage my professional experience and my passion for cybersecurity to drive change in the company.
A dedicated and analytical administrative professional with proven success managing offices for over 20 companies seeking an opportunity to use my decade of experience in the education sector as an office manager.
An enthusiastic Sales Manager skilled in business and communication, seeking to leverage my skills as a manager at Corps Development Initiative. I believe my analytical and team management skills make me suitable for the role.
As a business report writer at Jordan Editorial, I pushed weekend magazine sales by 20% within six months of work, with my columns as the most widely read. I seek an opportunity to practice as a creative writer in your company to hone my skills and progress my creative career.
An experienced software developer with experience in creating API scripts, SQL databases and working with languages such as Javascript, PHP, and Python. I bring more than six years of coding and software development experience as a participant and team leader. I wish to leverage my skills as a Trainer to shape new minds in the field and hone their skills to perfection.
A detail-oriented sales representative with three years experience and a 75% sales performance rate. I am seeking an opportunity to work as a real estate agent.
An experienced freelance writer with more than fifty published articles. I am seeking an opportunity to leverage my communication, research, editorial, and software skills as a virtual assistant.
An eager nursing professional with experience working in an adult home and volunteering in a homeless shelter. I am seeking an opportunity to work as a school nurse and advance my career as a pediatric professional.
A hardworking bookkeeper with experience working with more than 20 small businesses. I am seeking an opportunity to leverage my analytical and software skills as an office manager.
An experienced waiter with professional and communication skills managing clients and engaging staff. I seek an opportunity to support customers and respond to their queries as a customer service representative.
A dedicated HR professional looking to obtain an opportunity as a management professional. I bring five years of experience, excellent communication, and interpersonal skills.
career objective examples When Moving to a New Area
An experienced elementary teacher moving to Chicago in December seeking employment with a startup daycare center. I bring in more than five years of teaching experience and a BS in Education.
An accomplished journalist with experience writing general SEO blogs, product descriptions, and local news segments for the Chicago Morning Tribune. I am seeking an opportunity as a Senior Writer at Twirl to leverage my writing and editorial skills and advance my career.
A motivated writer with experience in more than five restaurants and high-end hotels, including the Hilton chain. I am seeking an opportunity as a staff supervisor at your restaurant to leverage my communication and interpersonal skills with staff and customers.
As a retail clerk in Dune Beach, I created a coding system for the shop inventory, managed sales, and handled cash and card transactions. I bring two years of experience and an interest in learning sales and management in your retail chain stores in the Logos Area.
A self-taught article software developer with experience working with PHP, Java, and Python programming languages working with over 2,000 freelancing clients. I am seeking a full-time opportunity at DFT Technologies to leverage my experience as a software developer in Munich.
An organized and result-driven accounting professional with more than seven years of experience in the automotive industry. Seeking an opportunity to leverage my skills in the energy industry in your fast-growing company.
An ambitious sales professional with three years of experience working in a fast-paced online delivery kitchen. I am seeking a role as a sales manager in Chicago to build my career and learn new skills.
A passionate public educator with a Master's Degree in early childhood development and five years of experience working in elementary schools in New York. I am seeking an opportunity as a school director in your fast-growing institution to assist in curriculum development and training.
A digital artist with three years of experience working under The It Mag. I am seeking an opportunity to work as an artist for the New Yorker and grow my career.
Best Resume Objectives When Seeking Career Advancement in Your Industry
An organized and driven accounting professional with more than eight years of experience and one year of experience in tech support. I am seeking an opportunity to use my critical thinking and numeracy skills as the accounting manager in your fast-growing tech startup.
An ambitious kitchen management assistant with over four years of experience coordinating activity in commercial kitchens. I am seeking an opportunity to leverage my skills as a senior kitchen manager in your mobile kitchen chain.
A performance drive sales representative with two years experience in the Home and Lifestyle Department. I am seeking to leverage my communication and interpersonal skills in the Electronics department as a senior sales representative.
A dependable and self-motivated business manager, with over ten years of experience in Finance and Sales. I bring my communication, interpersonal, and management skills and proven track record of success to the senior Finance Director position.
An enthusiastic Sales Manager with more than ten years of experience in fast-moving retail chains, overseeing more than 50 sales representatives. I am seeking an opportunity to work as Quality Assurance Manager and leverage my analytical and management skills.
A passionate nursing professional with experience in pediatric wards. I am seeking an opportunity to work as a senior nurse in your elementary school to manage the students' and staff's health.
An analytical and organized administrative assistant seeking an opportunity to leverage my skills as an HR assistant. I believe my education, work experience, communication skills make me suitable for the role
A hard-working chef with experience in a fast-food restaurant and a cafe. I am seeking an opportunity to grow my skills as a sous-chef.
An analytical sales representative with a three-bookkeeping background. I am seeking an opportunity to join your company as an accounting professional to grow my career.
A passionate HR professional with more than five years of experience and a background in customer service and sales. I am seeking an opportunity as the HR director and expanding my career within the organization.
Best career objective examples 2022
1- Marketing career objective examples
With great SEO and SEM abilities, attention to detail, and a strong history in online marketing, this highly motivated individual is looking to land a job as an SEO Specialist with XYZ organization.
2- Finance career objective for resume
The job of Finance and Accounts Manager at ABC Ltd. is looked after by an aggressive and self-driven individual with four years of professional experience, outstanding knowledge of financial modeling and reporting, and working knowledge of Tally and SAP. hold a CBA University MBA in Finance.
3- Accounting objective for resume
Accountant with a focus on details looking for a similar position at ABC Company to advance my proficiency with accounting and tax software, computation, problem-solving, and analytical skills.
4- Sales career objective examples
For your company's Sales Associate position, you need a sales professional with four or more years of expertise in lead generation and qualifying, as well as proven customer service and communication abilities.
5- IT career objective examples
I'm looking for a challenging position at a respectable company where I can use my technical, database, and managerial abilities for the organization's growth as well as to further my understanding of current and emerging trends in the IT industry.
6- Real estate career objective examples
a competent and enthusiastic real estate player. specializes in the purchase and leasing of residential and commercial property in Delhi-NCR. By boosting revenue to 10% year over year through recurring sales and leasing assets to corporate giants, the company has seen substantial growth over the past four years.
7- Legal career objective examples
a successful lawyer with track record of success in labor laws, arbitration, company affairs, and legal drafting. seeking a senior position in a reputable legal firm so I may use the expertise I've amassed over the last eight years to help clients.
8- Engineering career objective examples
from XYZ University with a BSc in Mechanical Engineering and two years of work experience at ABC Company. eager to get a suitable job with a reputable auto startup. outstanding abilities in data assimilation and investigation.
9-  Medical/Healthcare/Hospital career objective examples
Licensed physical therapist searching satisfying and challenging work environments in offices, hospitals, and nursing homes to contribute to the improvement of general human wellbeing. Expertise in treating children and adults for reducing physical limitations, injuries, and illnesses.
how to write an objective for a resume?
These three suggestions can assist you in avoiding typical mistakes if a resume objective statement is appropriate for your job search:
1- Keep it brief. Add no extra fluff! You only need a few of effective sentences. Make sure every phrase is thought out and required.
2- Be specific and precise when describing the job you want. Declare the position you're seeking for and simply briefly outline your objectives in relation to the field and position you're applying for.
3- Tell them what you can do to help. Use the job description as a guide to elaborate on how your objectives align with the demands of the organization. A powerful resume aim is distinguished from a weak one by this stage.
Key Takeaway
A good objective for cv should demonstrate your strong traits, job title, 2-3 skills, the role you are applying for, and what you can offer the company.
You can use any of StylingCV resume templates to write your career objective and land your dream job. Check out our free templates here.
Related articles
Build your resume in 10 minutes
Use professional field-tested resume templates that follow the exact 'resume rules' employers look for. Create My Resume
BUILD MY RESUME NOW