As 10 perguntas e respostas mais comuns nas entrevistas 2023
Common interview questions and answers are among the topics that concern job applicants the most. Job interviews are often perceived as interrogation exercises, but they're so much more than that. During a…
Career Advice
-

The 10 Most common interview questions and answers 2023 Obtenha já o seu currículo gratuito
As 10 perguntas e respostas mais comuns nas entrevistas 2023
As perguntas e respostas mais comuns nas entrevistas são um dos temas que mais preocupam os candidatos a emprego. As entrevistas de emprego são muitas vezes vistas como exercícios de interrogatório, mas são muito mais do que isso. Durante uma entrevista de emprego, tanto o candidato como o recrutador têm a oportunidade de aprender mais sobre o outro. É por isso que deve sempre...

manjericão
Especialista em Conteúdos
Published on: August 12, 2021 , Updated on: January 3, 2023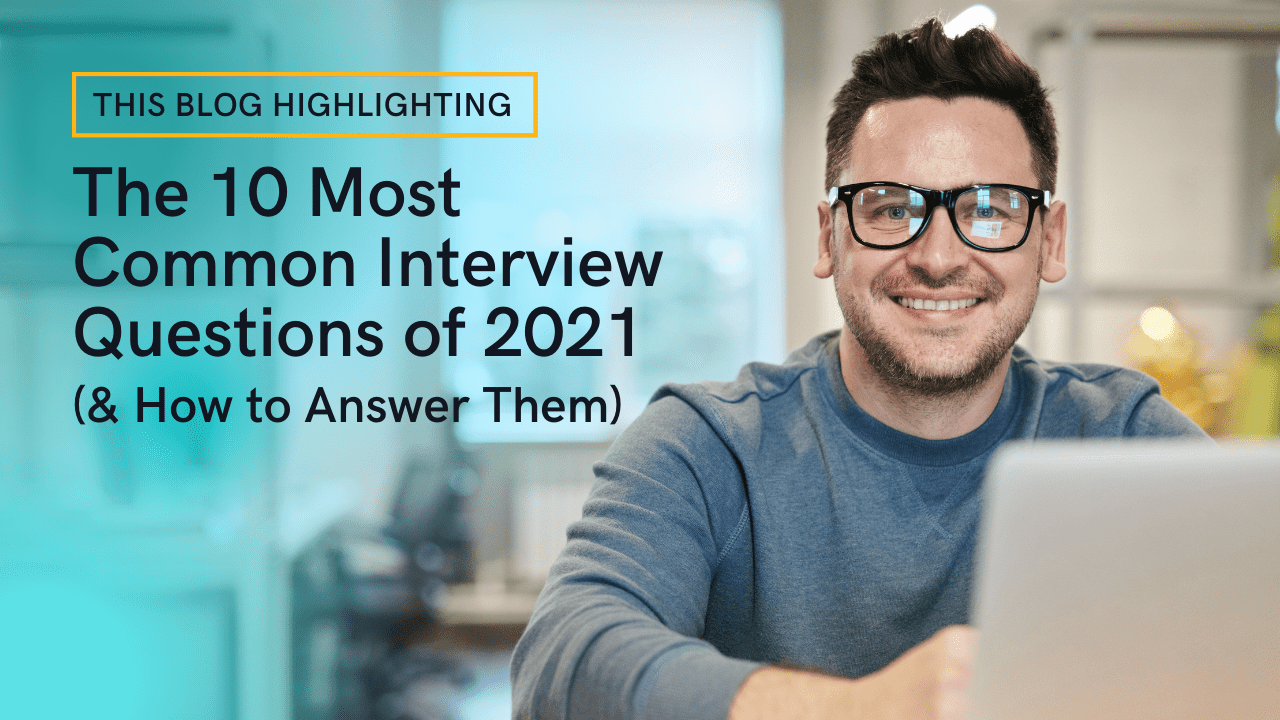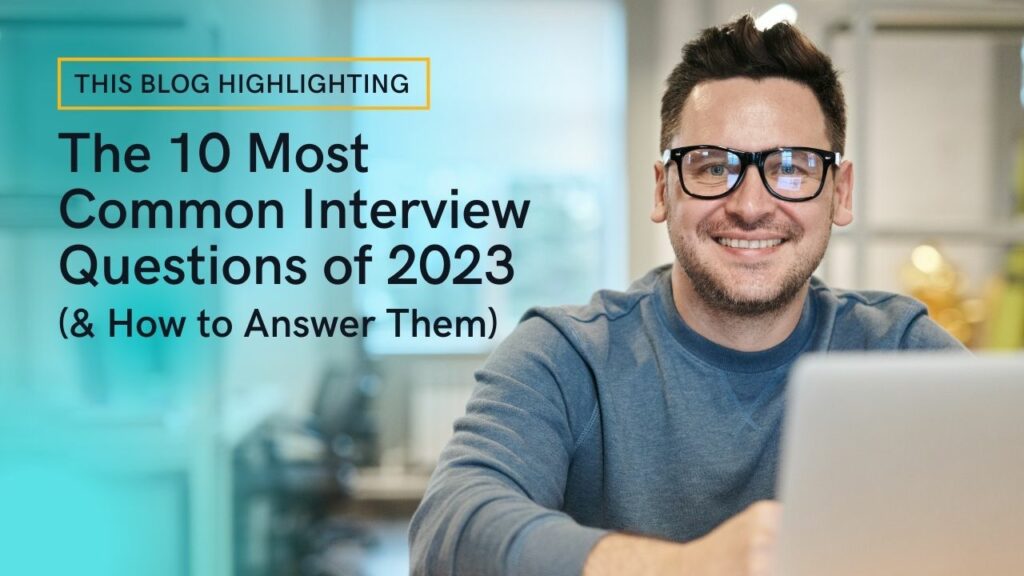 Common interview questions and answers are among the topics that concern job applicants the most.
Job interviews are often perceived as interrogation exercises, but they're so much more than that.
During a job interview, both the candidate and the recruiter have the opportunity to learn more about the other.
This is why you should always go prepared for a job interview and rehearse common job interview questions beforehand to make a great first impression.
Neste artigo, ficará a saber mais sobre:
How to prepare for job interviews.
What are managers and recruiters looking for?
Common interview questions and answers.
Important tips for the interview day.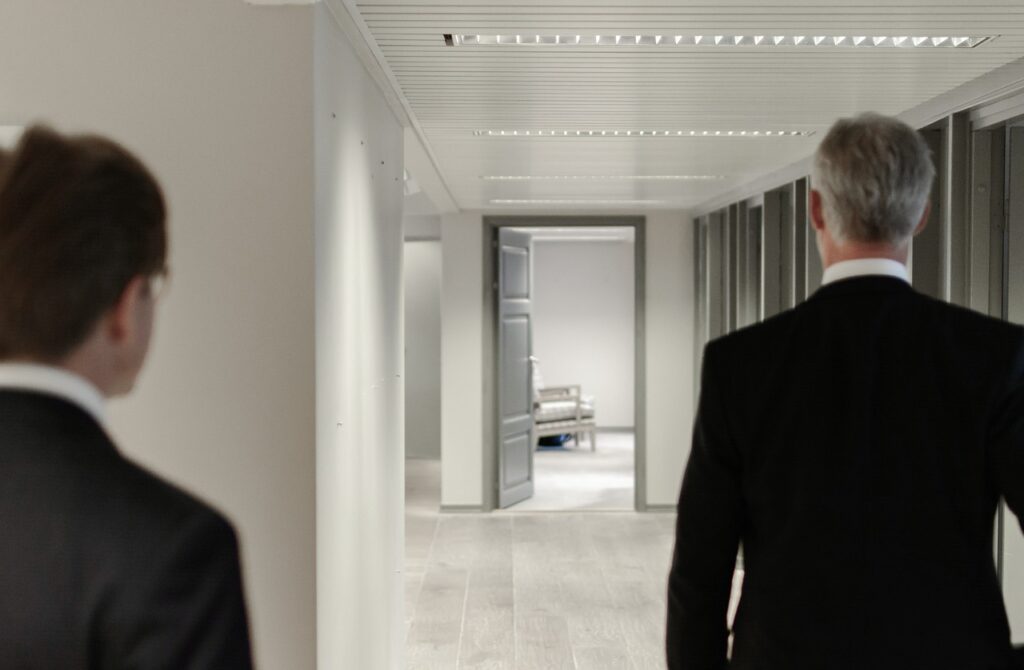 Preparação para uma entrevista de emprego
So, you've just landed an interview with the recruiting team of an organization that you really want to be a part of.
Now it's time to start preparing for it.
Para aceitar a sua próxima entrevista de emprego, precisa de o fazer:
Investigação minuciosa da empresa
Analisar a função para a qual se candidatou
Falar com conhecidos da empresa ou indústria para uma melhor percepção
Avaliar as competências que os recrutadores mais procuram
Prática de resposta a perguntas comuns de entrevista
O que os Recrutadores Querem
Let's be very clear: recruiters look for specific skills when they're reviewing an applicant's profile or interviewing them.
Wit and charm will only get you so far. You will need to embrace the most coveted skills to make a stellar impression.
Aqui estão as quatro principais competências e abordagens que os recrutadores procuram nos candidatos, independentemente da função ou indústria a que se está a candidatar:
1. Aprendizagem contínua
Gone are the days when simply being able to get the job done was all recruiters wanted.
Today, you need to display curiosity and the desire to constantly be learning if you want to get noticed.
Recruiters like candidates who show this quality. They want to hear about how you improved your technical or interpersonal skills, why you felt the need to do so, and what else you wish to learn.
It communicates to them that you have a growth-oriented mindset and want to learn and improve.
Dica profissional: Utilize plataformas educativas online para encontrar cursos técnicos na sua área profissional ou cursos de soft skill que são geralmente necessários.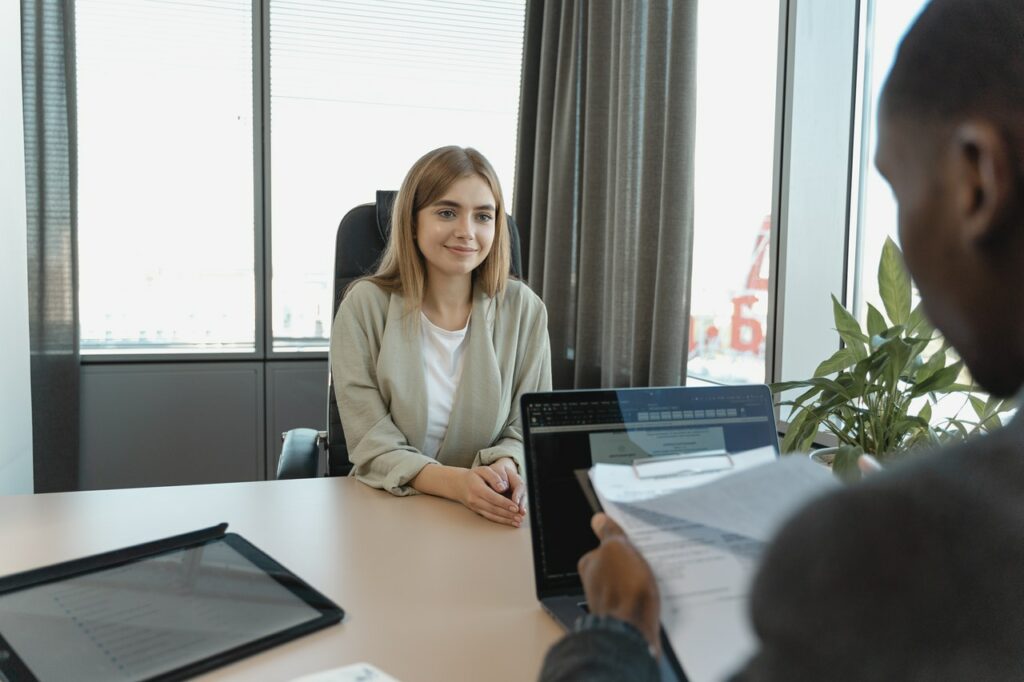 2. Pensamento Crítico
Another crucial trait that recruiters actively look for is critical thinking.
This helps them determine how you'll approach challenges, setbacks, and sudden changes in the workplace.
Your critical thinking ability also highlights your creative thinking, analytical, and problem-solving skills.
Dica profissional: Na sua vida pessoal e social, pratique a escuta activa e questione pressupostos básicos para aprender a pensar de forma mais crítica.
3. Adaptabilidade
Se há uma coisa que a pandemia COVID-19 nos ensinou, é que temos de nos adaptar à mudança - e frequentemente, às circunstâncias estressantes - e descobrir novas formas de fazer as coisas.
Adaptability means getting rid of the "But this is how we always did things" attitude and being open to new ideas.
Recruiters want to know how you've responded to new strategies, technologies, and collaborations. This helps them assess how willing you are to adapt and how well you'll do, should the need arises.
Dica profissional: Encontre livros e artigos que falam sobre adaptabilidade no local de trabalho para inspiração.
4. Cloud Computing & Digital Media Marketing
Finally, recruiters also look for evolving universal skills that can be used in business practices.
For 2023, the two top modern-day tools you should be familiar with are cloud computing and digital media.
Even working knowledge of either or both these tools can give you an edge over other applicants.
Cloud computing has rapidly picked up pace in the last few years and more and more businesses are shifting to the cloud.
You don't have to be an engineer or a programmer to know the basics of how the cloud works.
The ability to navigate the tool and understand or apply best practices will keep you ahead of the game.
Similarly, digital media marketing is imperative for a business's success and is considered to be one of the most important marketing tools today.
If you're familiar with social media marketing, web design, or content development, you'll stand out from your competition.
Dica Pro: Ponha os seus conhecimentos de computação na nuvem e de meios digitais em cursos on-line e desenvolva as competências mais relevantes para o seu percurso profissional.
The 10 Most common interview questions and answers for 2023
Então, que perguntas deve incluir nos seus preparativos para a entrevista? Vejamos algumas das mais populares.
1. Porque queres este trabalho?
There's no avoiding this interview question. No matter what company, role, or industry you're applying for, you will be asked why you want the job in question.
Recruiters naturally want to know what prompted candidates to apply for the post and they'll ask you your reasons for showing interest in the position.
Companies also want to hire employees who're passionate about the job.
This interview question helps them assess where you're coming from and why you're really hoping to get hired for the role.
Como responder:
Talk about specific reasons that make this job a good fit for you.
This would depend on your professional field as well as the job description the advert highlighted.
Tell recruiters why you love the company and want to work for it, tying it in with the job role and expectations.
Por exemplo, se a empresa tem um slogan ou certos valores centrais que frequentemente destacam, veja como pode estabelecer um paralelo entre isso e o seu interesse na posição.
You can use our resume builder to build a great resume.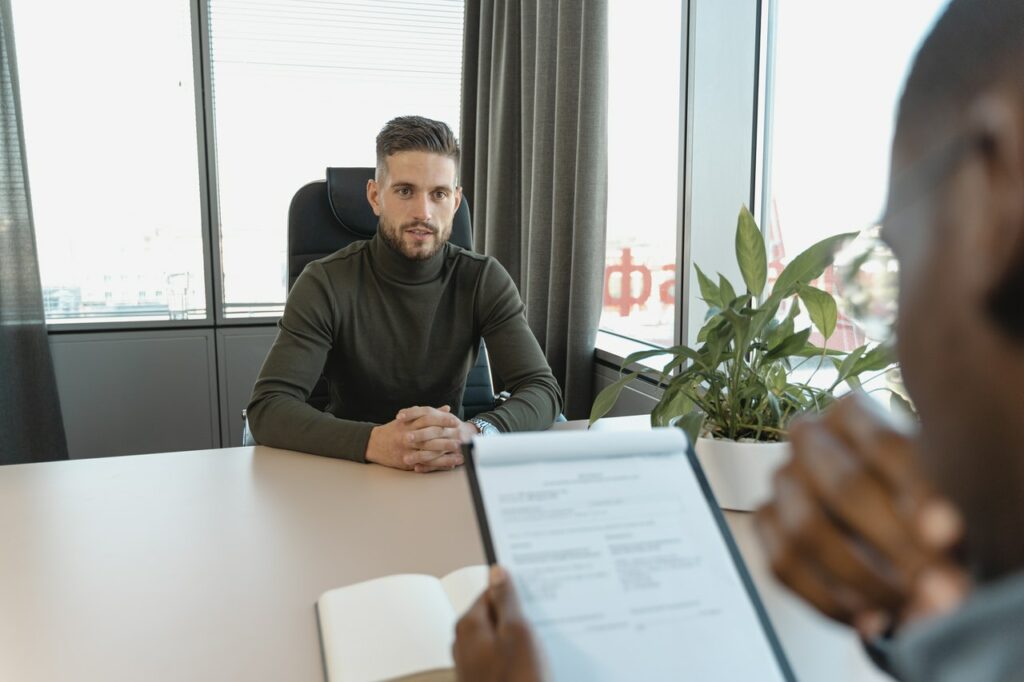 Read more: List of 100 Best Words to Describe Yourself [Adjectives & More]
2. O que sabe sobre a empresa?
You should also be prepared for a brief Q&A about the company itself.
Recruiters want to know how well you've done your research and whether you're updated about recent events or news about the company.
They also want to ensure that you understand what the company does and what its goals are.
Como responder:
Talk about when or how you first heard of the company and your initial impression of it.
Compare this with what you think/know of the company now, mentioning recent updates that you've come across or other information you've learned through your research.
Don't just repeat the mission statement and goals listed on the company's website.
Make sure you show that you understand what the words mean. If possible, include examples.
3. Porque o devemos contratar?
One of the most common and popular job interview questions.
So, you've mentioned what you know about the company and why you want to be a part of it.
Now it's time to convince the recruiter that you're suited for the role.
Como responder:
Take this as an opportunity to tell the recruiter about yourself and highlight your skills.
Talk about the specific technical or interpersonal skills that make you the perfect candidate, use your experiences as examples, and show your desire to work with a team and experience the company's excellent work culture.
4. Qual é a sua maior força?
Esta é outra pergunta comum de entrevista que não está a envelhecer tão cedo. De acordo com um inquérito recente, 51% dos entrevistadores incluem esta pergunta quando conversam com os candidatos. Os recrutadores querem saber qual é o seu melhor argumento de venda e prestar-lhe contas quando finalizarem a sua decisão.
Como responder:
The last thing you want to do is come across as boastful or conceited.
The trick is to "humblebrag", which essentially means to talk about your strength without sounding like you're full of yourself.
You can do this by:
Falar de uma habilidade de ouro que o distingue (isto deve adaptar-se às necessidades da empresa)
Narrando uma história que mostra quando e como mostrou a sua força especificada
Recordando elogios ou agradecimentos que recebeu dos seus pares e supervisores pela força que escolheu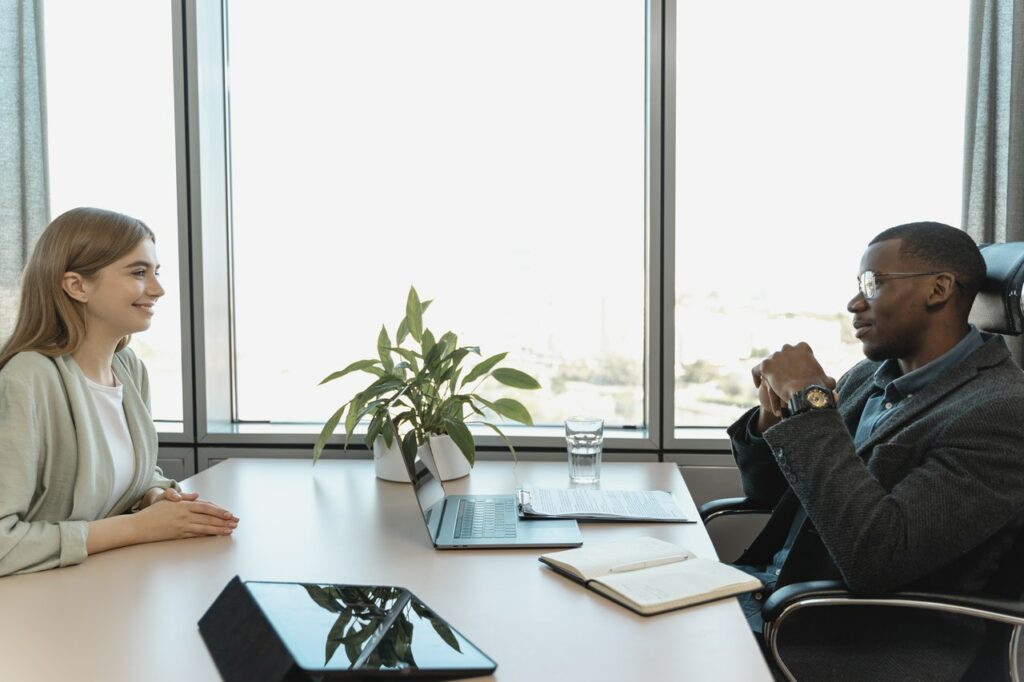 Leia mais: Mais de 50 exemplos de objectivos de currículo: Objectivos de carreira para todos os empregos
5. Qual tem sido o seu maior feito profissional até agora?
One of the most popular top interview questions 2023
What's a better way for recruiters to assess your playing field than by asking you about your greatest accomplishments?
They want to know about instances where you excelled at work and evaluate your past performance to predict your potential future in their company.
Como responder:
Share an experience where you set out to do something and were successful in achieving the desired results.
Talk about why getting those results was important and what you did to achieve them. Also include the impact your work had.
Ideally, you should pick an achievement that you experienced not too long ago.
Try and connect your experience with the current job requirements or company values. Be genuine and show some passion!
6. Descrever uma situação de trabalho difícil e como a superou.
One of the most asked interview questions
This is another one of those behavioral interview questions that you need to be well prepared for.
Recruiters want to know how you encounter challenges and assess your problem-solving skills.
Como responder:
Make sure you have a success story ready for a question like this.
Use the S.T.A.R (Situation, Task, Action, Result) method to relate when and how you successfully dealt with a problem, ideally exhibiting key qualities or skills that are required for the job that you're interviewing for.
Be specific and concise to avoid digressing from the actual answer.
7. Como se lida com a pressão?
Nobody wants to hire an individual who cracks under pressure.
This interview question is the recruiter's way of knowing how you handle stressful situations, which is imperative if you're applying for a high-stress job.
They want to know if you'll be able to manage the work environment.
Como responder:
Don't just say you perform well under pressure, tell the recruiter how.
For instance, you can start by acknowledging that yes, you too feel stressed at times (it's natural!).
However, you have your ways to handle the pressure and get the job done effectively.
Share examples of stressful situations and how you tackled them.
Se tiver tendência para um melhor desempenho sob pressão, pode salientar como a pressão o ajuda a concentrar-se e a atingir os seus objectivos.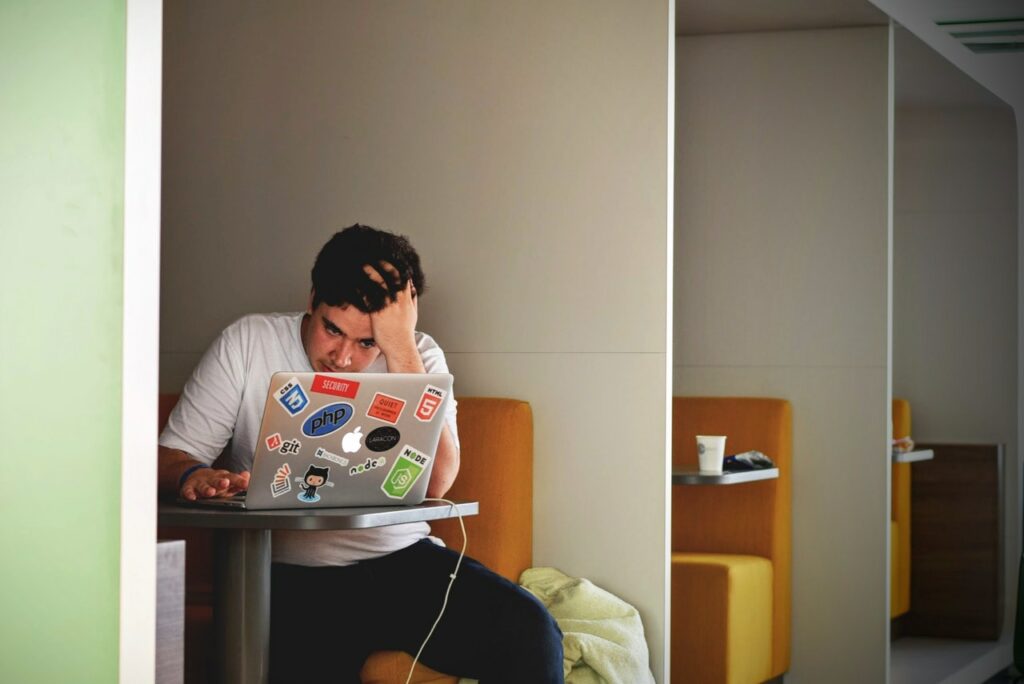 More than 33 ready-to-use templates to build perfect resumes provided by Styling CV
8. Onde se vê daqui a cinco anos?
Recruiters also want to know what your long-term goals are.
They want to know if you're applying just to get by, or if you wish to be in a particular professional field/company in the years to come.
Como responder:
Your answer should be honest, but realistic.
Don't be vague or uncertain when you're describing your future goals.
Show the recruiter that you're ambitious about the position and how your professional goals align with the role.
Emphasize how the organization can play a crucial role in shaping your future and show that you want to grow with the company.
9. Quais são as Suas Expectativas Salariais?
This is a tricky question, yet something you're likely to be asked toward the end of an interview.
The objective here is to determine whether your salary expectations fall within the company's budget.
Como responder:
If you're unsure about an exact figure, quote a salary range that you believe should be suitable for the role.
You've got to research beforehand to learn about salary packages offered by other companies for similar roles.
You should also try to find out how much the company pays before your interview.
Não se subestime. Se estiver actualmente empregado, cite um número que corresponda ou exceda esse número.
10. Tem alguma questão a colocar-nos?
Finally, make sure you come prepared with questions for your interviewers.
Recruiters use this interview practice as an opportunity to see how curious you are about the job and to clarify things from their end.
Como responder:
Don't ask questions that you can easily find answers to.
Be specific and try to build your questions around the current role or the company at large.
Por exemplo, pode perguntar coisas como:
Qual é o aspecto de um dia médio na sua organização?
Como (frequentemente) os seus empregados são avaliados?
Como é a curva de crescimento nesta organização?
Se há algo que descobriu durante a investigação da sua empresa e sobre o qual quer aprender mais, esta é a sua oportunidade.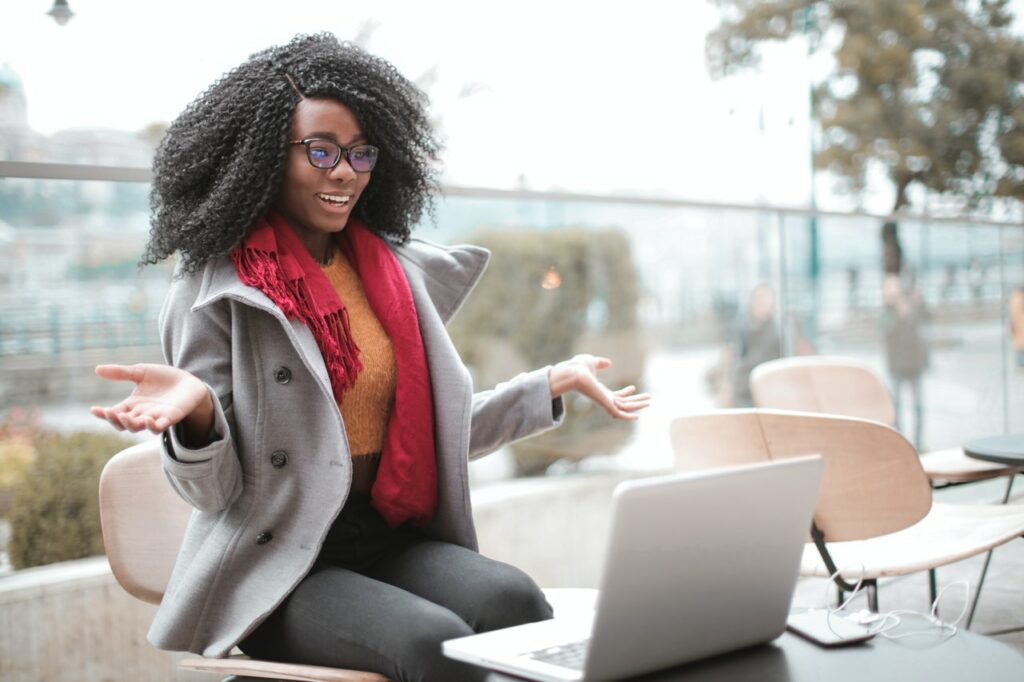 FAQ about " common interview questions and answers"
1-How do you answer why should we hire you?
Why Should We Hire You: How to Respond:
Display your abilities and experience to complete the task and produce excellent results.
Be sure to emphasize how well you'll fit in and contribute to the team.
Describe how your employment will simplify their lives and enable them to do more.
2-How do you convince an interviewer to hire you?
How to Persuade an Employing Manager You're the Ideal Candidate:
Create a Strong First Impression. First impressions matter a great deal.
Put an end to "Risky Business" Risky applicants are avoided by hiring managers.
Develop Your Interview Techniques (Seriously).
Provide FIRM References.
Act as a Fix.
3-What are 5 tips for a successful job interview?
Five tips for acing a job interview:
Arrive at your interview on time. Attending a job interview on time is required.
Research the organization.
Don't overlook nonverbal cues when communicating.
Always be courteous to others.
Do your research before the interview.
A sua Plataforma de Retoma de Edifícios Go-To Resume
Styling CV helps job seekers and interviewees get their dream jobs by providing them with the tools to create impressive CVs, cover letters, and resumes.
We offer customizable templates to accommodate every job seeker's needs and help them qualify for the job interview.
Crie hoje asua conta básica para a experimentar gratuitamente e desenhe o seu currículo!
Artigos relacionados
Construa o seu currículo em 10 minutos
Utilizar modelos de currículo profissionais testados no terreno que seguem exactamente as 'regras de currículo' que os empregadores procuram. Criar o Meu Curriculum Vitae
CONSTRUIR AGORA O MEU CURRÍCULO