we provide you 33+ CV templates
Unraveling the Ideal CV Template: Integrating Work History, Work Experience, and More
Crafting a powerful curriculum vitae (CV) can be a challenging task, especially if you're unsure of what it should encompass. The right CV template can be the key to not only highlighting your work history and experience but also standing out from the rest of the applicants. In this comprehensive guide, we delve into the structure of an effective CV, the nuances of writing one, and the role of a cover letter in complementing your CV.
The Fundamentals of a CV Template
A Curriculum Vitae, Latin for "course of life", is a detailed document highlighting your professional and academic history. Unlike a resume, which is typically concise and tailored to a specific job, a CV is more comprehensive, including publications, presentations, and other relevant details.
An ideal CV template, at its core, contains several key sections:
Contact Information

: This includes your full name, professional title, email address, phone number, and possibly a LinkedIn profile or personal website.



Personal Profile

: This is a brief, high-level overview of your background, skills, and career objectives.



Work History

: Here, you'll detail your employment journey, outlining your roles, responsibilities, key achievements, and the companies or organizations you worked for.



Education

: This section lists your academic credentials, including the institutions you attended, the degrees you earned, and the dates of your studies.



Skills

: It's crucial to highlight both soft and hard skills that you possess, relevant to the job you are applying for.



Certifications and Achievements

: Mention any additional certifications, awards, or recognitions that can boost your profile.



References

: These could be professional or academic, and must be provided with their consent.
Importance of Work History and Experience
Work history and work experience are key pillars in writing a CV. Employers often place a significant emphasis on these sections as they provide a glimpse into your potential as an employee. Your work history should be detailed chronologically, starting with your most recent position. For each role, specify the job title, employer, dates of employment, and your core responsibilities and achievements.
While listing your work experience, it's essential to focus on what you achieved during your tenure and the skills you developed or honed. Avoid generic statements and make your accomplishments measurable where possible, demonstrating your value through concrete examples.
Juxtaposing CV and Resume Templates
While 'CV' and 'resume' are often used interchangeably, they differ in content, length, and purpose. A resume template is typically shorter and more concise, focusing primarily on relevant experience and skills tailored to a specific job application. On the other hand, a CV template offers a more detailed overview of your professional and academic life, ideally suited for positions in academia, research, or those requiring comprehensive career information.
The Power of a Compelling Cover Letter
A cover letter should never be an afterthought. Instead, it should serve as a personalized introduction, a platform where you can convey why you're the perfect candidate for the job. It allows you to explain in your own words how your skills, experiences, and achievements align with the company's needs. Remember, the cover letter isn't a repetition of your CV; it's your opportunity to tell a story, showcase your personality, and build a connection with the hiring manager.
Final Thoughts on CV Writing
When writing a CV, it's essential to tailor it to the job you're applying for. Take the time to research the company, understand the role, and align your experience, skills, and achievements accordingly. Keep your CV concise, clear, and professional, avoiding unnecessary jargon or long-winded sentences. Prioritize quality over quantity, ensuring each word holds value and relevance to the job application.
Formatting and Presentation
The visual aspect of your CV can be as influential as its content. In today's digital age, a well-formatted, easy-to-read CV can make a significant difference. Keep the layout clean and structured, with plenty of white space and clearly defined sections. Use a professional font and maintain consistency throughout your document. Bullet points can aid readability, and subtle color accents can make your CV stand out without being overwhelming.
A Glance at Digital CVs
As the business world increasingly embraces digital solutions, digital CVs are becoming more prevalent. These offer a more interactive experience, enabling you to incorporate elements like links to portfolios, presentations, publications, or even video introductions. Ensure your CV is compatible with both print and digital formats to cater to different employer preferences.
Proofreading Your CV
Proofreading is a crucial yet often overlooked step in writing a CV. A single typo or grammatical error can undermine your professionalism and credibility. Use spell-check tools, but don't rely solely on them. Read your CV out loud, have a peer review it, or even consider professional proofreading services. This diligence helps ensure your CV is polished and error-free.
Key Takeaways
A comprehensive and well-structured CV template, incorporating key sections like work history and work experience, can be a powerful tool in your job search. Coupled with a compelling cover letter, it presents you as a well-rounded, detail-oriented candidate. Remember, your CV is more than a list of your professional experiences; it's a representation of your dedication, skills, and potential.
In essence, writing a CV is an exercise in personal branding. Each element should work harmoniously to project the best version of your professional self. Whether you're a seasoned professional or just starting on your career path, investing time and effort into your CV can open the doors to exciting opportunities. Harness the power of the ideal CV template, and make your job application stand out from the rest.
Obtenha o seu modelo agora!
Start with our 100s of widgets and color options to start your Resume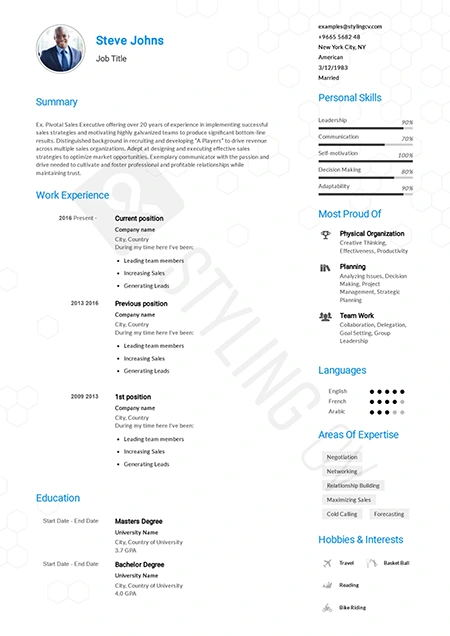 Seleccione
Um desenho mínimo para professores e educadores. Informografia clara que mostre as suas competências com clareza no seu currículo.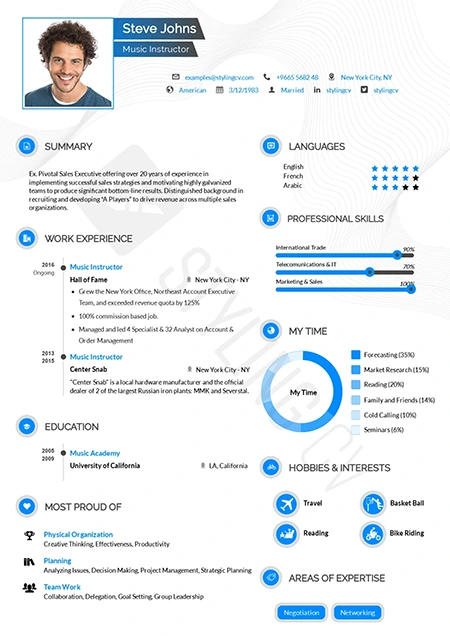 Seleccione
Pré-clássico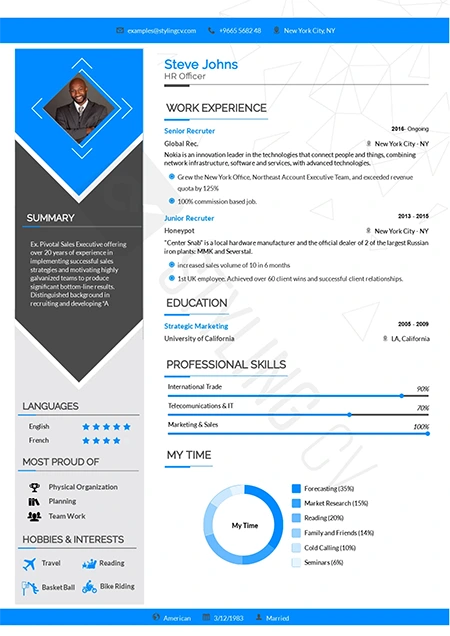 Seleccione
Um currículo simples que mostre tanto a capacidade como as competências de uma forma fácil e legível
---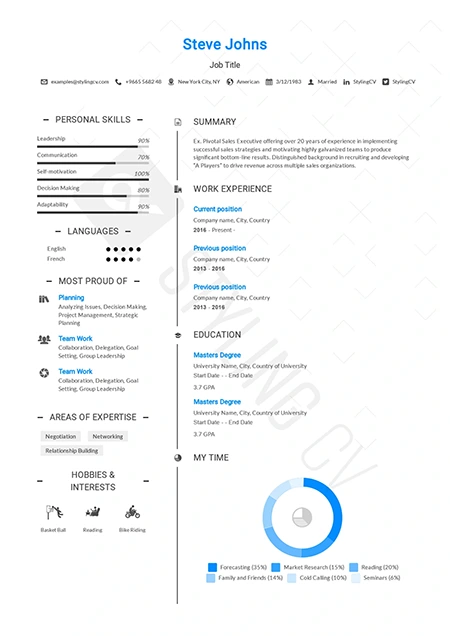 Seleccione
O cabeçalho pontiagudo com as suas cores fortes é um espectáculo dominante para o seu currículo. As suas competências têm um óptimo lugar à esquerda neste modelo de currículo.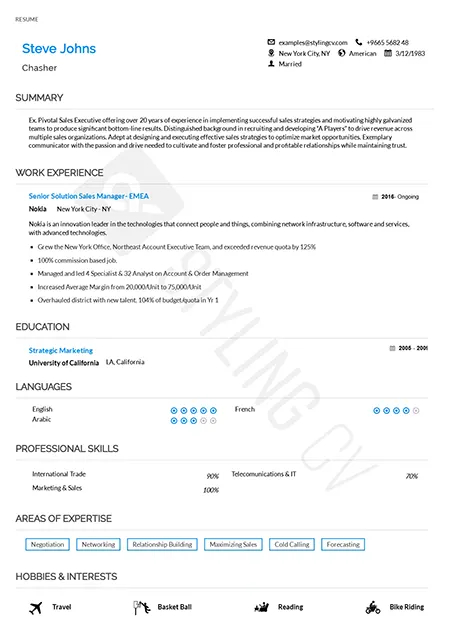 Seleccione
As línguas aprendidas, as competências profissionais e suaves e os passatempos têm um lugar à esquerda. Enquanto as suas competências educativas e profissionais estão à direita neste modelo de currículo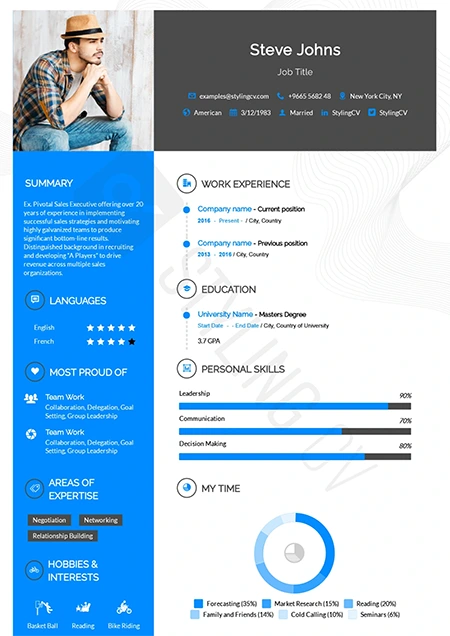 Seleccione
Um modelo de currículo brilhante e colorido. Ser visto pelos recrutadores instantaneamente com uma lista diversificada de cores
catics-en
---

Seleccione
clássico

Seleccione
conceito

Seleccione
confiança
---

Seleccione
corssa

Seleccione
diamante

Seleccione
elegante
---

Seleccione
feminino

Seleccione
funcional

Seleccione
genial
---

Seleccione
afluxo

Seleccione
katrina

Seleccione
ksa
---

Seleccione
metrix

Seleccione
moderno

Seleccione
novo elenco
---

Seleccione
polígono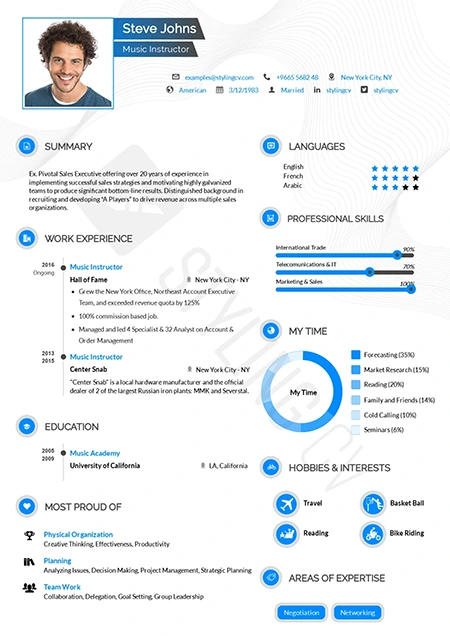 Seleccione
pré-clássico

Seleccione
rebbo
---

Seleccione
sireva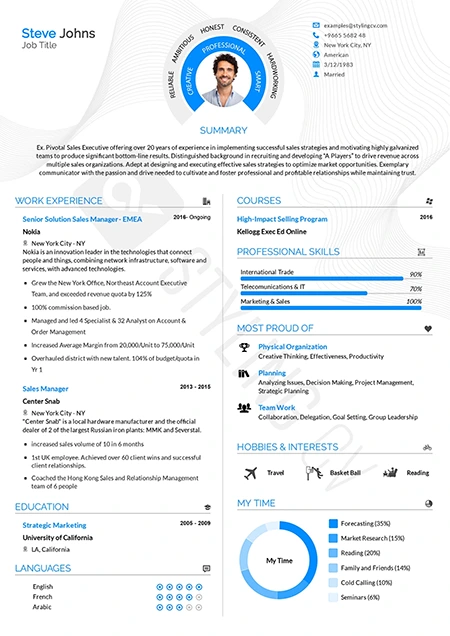 Seleccione
inteligente

Seleccione
norma
---

Seleccione
estático

Seleccione
elegante

Seleccione
derradeiro
---

Seleccione
vegan

Seleccione
visibilidade

Seleccione
corssa
---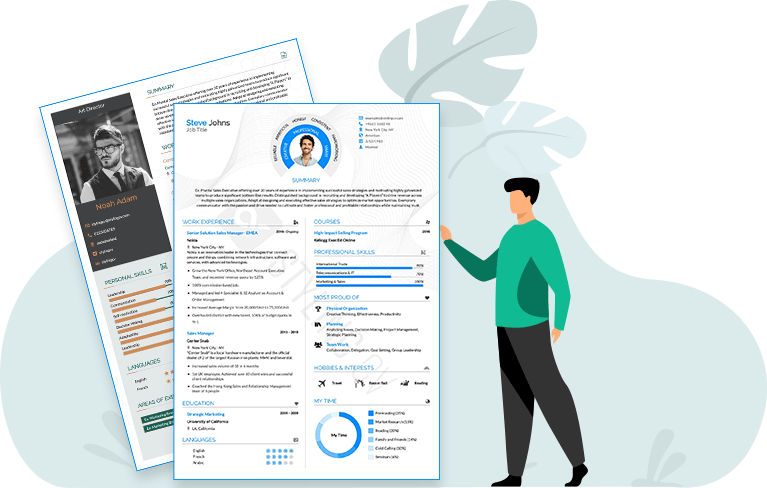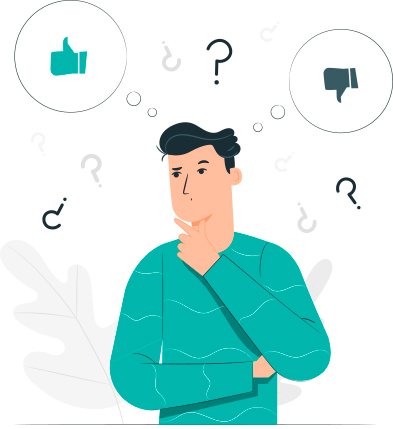 O que é um CV?
Um CV é um breve resumo de si para brilhar mostrando experiências profissionais e pessoais, competências, e educação académica.
um CV bem escrito incluindo uma carta de apresentação poderia ser a diferença entre obter uma entrevista e não ser considerado para o papel. Leia mais sobre como redigir um CV.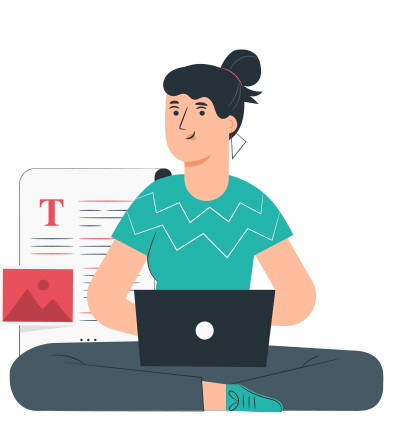 Como escrever um CV para o seu primeiro emprego?
The process of writing a CV can seem very intimidating to you. After all, most of the CV examples you see on websites are 80% related to work experience. So, what can be included in your CV if you do not have any previous experience?
Bem, aqui estão algumas boas notícias. Se está a candidatar-se ao seu primeiro emprego, ninguém espera que tenha qualquer experiência de trabalho anterior.
Em vez disso, deve concentrar-se no que tem:
Educação
Projectos
Experiência de voluntariado
Passatempos e interesses.
About the Complete Guide How to Create a CV Without Work Experience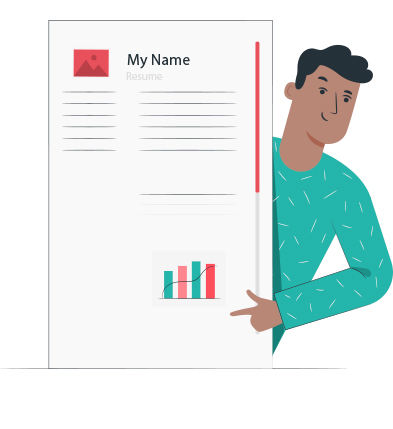 O que é que se escreve num CV?
durante a intensa concorrência no mercado, com mudanças importantes e fundamentais, escrever um CV profissional tornou-se um factor chave para o seu sucesso na obtenção do emprego dos seus sonhos
Aqui estão algumas coisas essenciais que deve procurar cobrir no seu CV:
Informação de contacto
Summary of CV and goal
Experiência anterior
Educação académica
If you want to personalize your CV, you can also include the following sections:
Projectos
Experiência de voluntariado
Passatempos e interesses
For more information on how to put these sections into a CV, see our article on What to Put in a CV.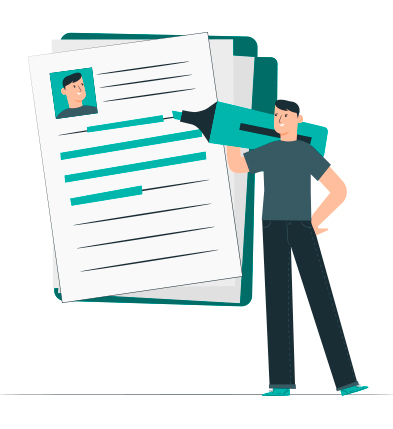 How to Coordinate the format a CV?
There are 3 typical CV formats:
Formato de tempo inverso
Formato de coordenação de trabalho com base nas competências
A coordenação global combina os dois formatos anteriores
In 99% of the cases, you will want to use the reverse time format. CV mainly focuses on your work experiences, and is written in reverse time order (i.e. experiences are ordered from newest to oldest)
Unless you want to create a CV with a skill-based job format, we recommend sticking with the reverse time format.
Se quiser saber mais sobre formatos de CV, consulte o nosso guia de comparação.
Faça sempre o seu CV corresponder ao trabalho que pretende
Quer enviar 50 CVs para obter apenas duas entrevistas de emprego? OU quer enviar oito CVs e obter três ou quatro entrevistas de emprego?
Se escolher a segunda opção, é fácil. Certifique-se sempre de escrever o seu CV de acordo com o título do emprego a que pretende candidatar-se.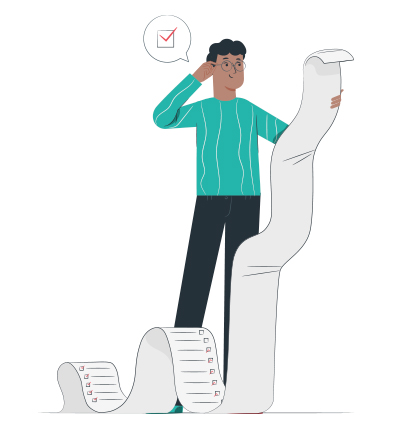 Qual deve ser o prazo de validade de um CV?
Quantas páginas deve ter um CV?
A pergunta mais comum de CV no mundo: "Quanto tempo deve durar o seu CV"?
resposta: uma página. Se tiver muita experiência de trabalho (10 anos +), por vezes faz sentido fazer um máximo de duas páginas se tudo o que mencionou for relevante para a posição a que se candidata.
Note: All of our templates are one-page CV. when you add more experiences, a second page will be added automatically, so you will not have problems adhering to the one-page limit!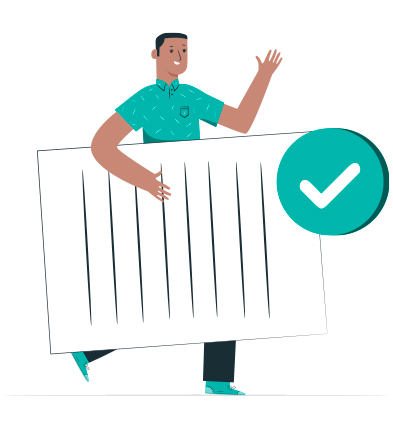 attract readers by adding a summary at the top of the CV. Think of it as an introduction to your CV. You should highlight in two to four sentences your skills, experience and suitability for the job you are applying for.
faça brilhar o seu resumo pessoal enquanto usa esta fórmula perfeita:
[Título do trabalho] com X + anos de experiência de trabalho em [Responsabilidade Profissional]. Em X de anos, tive [os dois ou três mais importantes] realizações. Encontro um bom ajuste para [título] em [nome da empresa].
To learn more about how to create a professional CV summary, check out our guide.
Por outro lado, se é estudante ou não tem muita experiência de trabalho, leia mais sobre como criar um CV de estudante.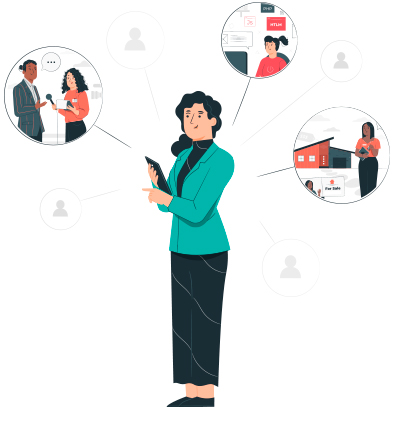 Como escrever experiências de trabalho num CV
Como escrever experiências de trabalho num CV
practical experiences on a CV One of the things that is easy to learn and hard to master
Título do trabalho
O nome da empresa / instituição / empregador
Realizações ou responsabilidades
Data de trabalho
Agora, se quiser escrever uma experiência de trabalho notável, deve concentrar-se em realizações mensuráveis
Utilizar esta fórmula: Resolvi o problema (x) fazendo (y) para obter o resultado (z).
Exemplo: Negociar um plano com os fornecedores para reduzir as despesas de escritório em $ 5.000 anualmente.
Mostre as suas realizações através de números. Não forneça informação sensível.
aumentou as vendas em 20% em 12 meses.
Isto mostra ao empregador que não é apenas um candidato aleatório, é uma excelente pessoa!
Para saber mais sobre como escrever realizações na sua experiência de trabalho (e obter o emprego) veja o nosso artigo.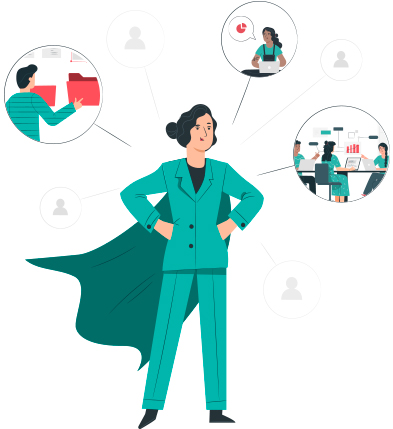 Basta criar uma secção "Competências" no seu modelo de CV, listar as suas competências mais importantes.
Geralmente recomendamos a escrita de competências técnicas e pessoais.
Not sure which skills to include on your CV? Check out the 50 best skills to enrich your CV.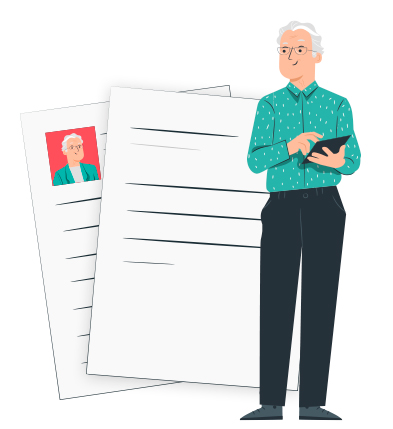 Como criar uma carta de apresentação do seu CV?
Cada candidatura a emprego requer uma carta de apresentação (além do seu CV). Aqui estão algumas dicas sobre como fazê-lo correctamente:
Personalize a sua carta de apresentação para o empregador. Quanto mais pessoal, tanto mais provável é que as suas experiências sejam apreciadas
Identifique as suas experiências gerais (experiência profissional, título de emprego, etc.) e liste as 2 a 3 realizações mais importantes para demonstrar as suas competências
If you really want to stand out, create a cover letter that matches your CV template. To do this, you can use one of our cover letters.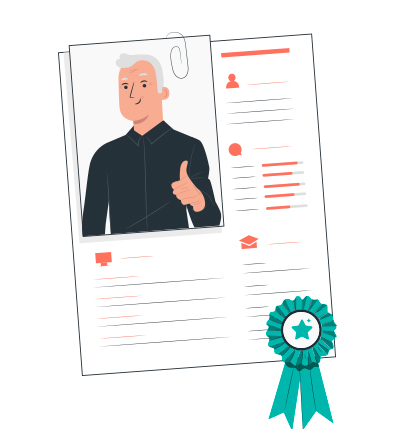 What is the best CV template?
There is no such thing as a "best CV template" – every employee / employer has their own characteristics. We recommend that you research about the company you are applying to
For example, if you are applying for a job at a bank, you may want a more professional CV template. On the other hand, if you want a job at a startup company where they value innovation the most, you should stick with this creative CV template.
Finally, if you are still not sure which type of template is right for the job you are applying for, you can use one of the professional CV templates that will fit that job.
CV Resources
A CV is a brief summary of personal and professional experiences, skills, and education history. Its main purpose isn't just to show off your best self but also to keep you employed by showing what sets you apart from other applicants who may be vying for the same position!
You know how to make a CV, but are you applying the right strategies? We have all heard of "good" CVs and bad ones. But what about the great ones-the best way for job seekers who want their chances at success in finding work increased by twofold or more! Check out this guide on creating an awesome CV that really gives recruiters something worth checking off their list when reviewing applications.
How to Write a CV for Your First Job?
The process of writing a CV might seem super scary to you. After all, most CVs are 80% about work experience and 20% summary of other accomplishments which can make it hard for those without any professional achievements or training in this area at all!
Sei que não é fácil, especialmente quando se coloca tanta ênfase em meter o pé naquela porta o mais depressa possível, mas não se preocupe - temos algumas ideias sobre como começar a fazer com que o seu se destaque dos outros...
De acordo com muitas pessoas, incluindo eu quando estava a começar na indústria e a candidatar-me a empregos ou estágios - ninguém espera que tenha QUALQUER experiência de trabalho. A ideia é que uma entidade patronal dê vagas com base apenas na ambição, pelo que fazer alguma pesquisa de antemão realmente ajuda!
If you're looking for a career change and don't have any work experience, make sure your CV stands out. Check out our guide on how to writing a CV without work experience.
What to Put on a CV?
Secção de Contacto
Experiência de trabalho
Qualificações académicas
Habilidades
Prémios e Realizações
Línguas
Trabalho Voluntário
Passatempos
Actividades e Projectos Extracurriculares
For more information on how to place these sections on your CV, check out our article. 10 Essential CV Sections in 2021
How to Format a CV?
Among the most effective CV formats for 2020, we have selected and listed below the top picks for you from which you can select the best CV format according to your respective requirements and job demand:
Reverse Chronological or Career Ladder CVs
Skill and Competencies Based CVs
Functional CVs
All Rounder CVs
Hybrid or Combination CVs
The Reverse Chronological CV is the most common type seen in professional settings. It emphasizes your work experience and is written down in reverse-chronological order, for example with date ranges that show progression up through an organization or job title over time.
If you want to learn more about CV formats, check out our article Best CV Formats for 2020.
How Long Should a CV Be?
Resposta curta: uma página.
How to Write a CV Summary?
A CV summary is a brief description of your experience, skills, and qualifications. It speaks to the HR executive, telling them why they should hire you. If your professional summary is clear, concise, and meets their standards, you'll pique their interest, encouraging them to read your CV further.
To learn more about how to create a CV summary, check out our guide 40 CV Summary Examples (How-to Guide)
How to List Work Experience on a CV
Your work experience is an opportunity to list your accomplishments, responsibilities, and roles. You can list your work experience as follows:
Título do trabalho: Para cada entrada de trabalho, indique o seu título de trabalho como primeira parte.
Nome da empresa: Indique o nome da empresa e o local onde trabalhou numa função específica.
Realização/responsabilidade: Enumere as suas realizações ou responsabilidades no papel. Seja tão pormenorizado quanto possível. Por exemplo, "Criou uma nova palavra-chave e um novo modelo de título para o marketing orgânico de entrada e impulsionou o envolvimento do blogue em 20% no prazo de 3 meses".
Datas de emprego.
How to List Skills on a CV?
According to the latest survey conducted by a career website, people often tend to choose bizarre skills to put on CV which have no particular relevance to their intended job position or career domain. This results in either the employer dumping the CV in the dismissed pile or discarding it after a cursory glance. Therefore, picking out the best job skills that align with any sort of career choice seems like a tricky task. In order to make things easier and more effective, we have compiled a list of 101 Essential Skills to Put on a CV [For Any Job]. These job skills can be fitted into your CV for any job that you are applying for.
How to Make a Cover Letter For a CV?
Job hunting sucks. Perusing through online job listings, refining your CV, as well as preparing for grueling interviews—none of it is fun. For many, the most daunting part of the process is crafting a cover letter. There's so much conflicting advice out there; it's difficult to know where to start.
If you want to learn more about how to write an effective cover letter, check out our comprehensive guide.