formato de currículo adequado para 2023 | layout de currículo
Choosing the proper resume format for 2022 career choices may prove to be challenging if you are not in tune with the latest trends in the market. In this article, you will…
Resume Help
-

proper resume format for 2023 | resume layout Obtenha já o seu currículo gratuito
formato de currículo adequado para 2023 | layout de currículo
Escolher o formato de currículo adequado para 2022 pode revelar-se um desafio se não estiver em sintonia com as últimas tendências do mercado. Neste artigo, ficará a saber mais sobre: Como escolher um formato de currículo adequado Tipos de formatos e layouts de currículo. Os pontos mais importantes sobre o formato do currículo...

Sarah Reynolds
Especialista em Conteúdos
Publicado em: 25 de novembro de 2020 , Actualizado em: 3 de Janeiro de 2023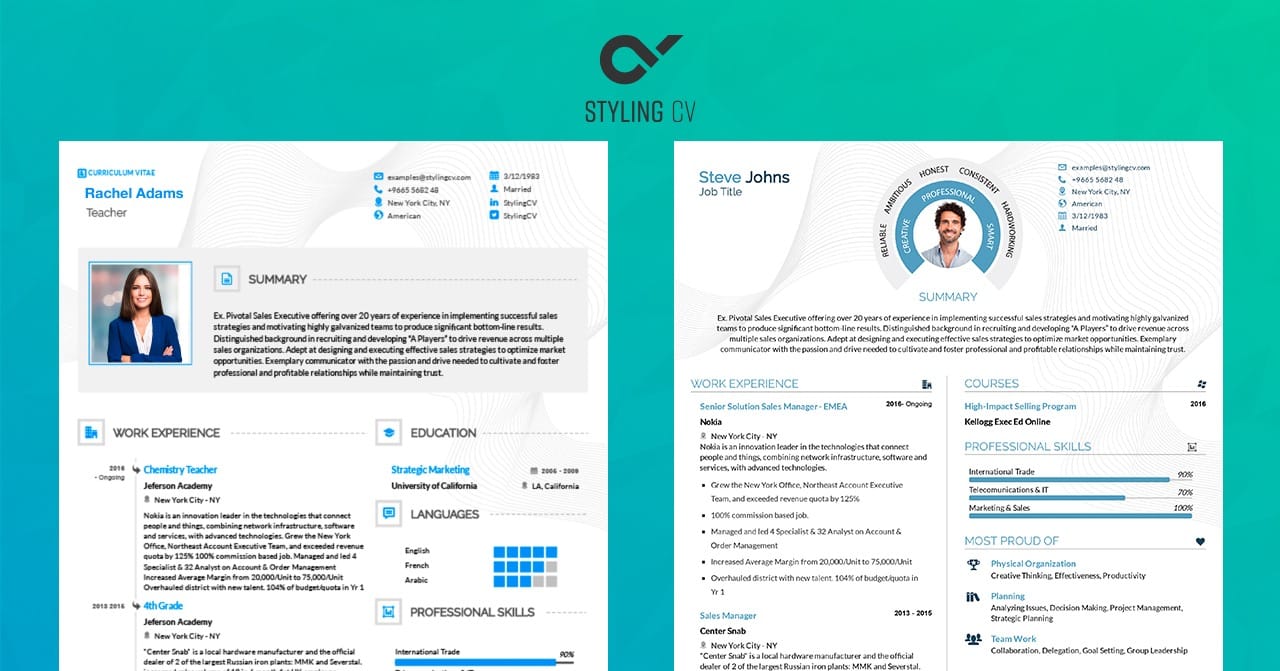 Choosing the proper resume format for 2022 career choices may prove to be challenging if you are not in tune with the latest trends in the market.
Neste artigo, ficará a saber mais sobre:
How to choose a proper resume format 
Types of resume formats and layouts. 
The most important points about the resume format for 2023.
Important Tips.
Frequently asked questions about the proper resume format.
The latest research in the field of career development suggests that employers seek easy-to-understand, skimmable resume format examples with data visualization features such as blocks, tables, bars, etc.
However, due to the dozens of resumes received by the career organizations, things have started to get more simplified yet mechanized.
Most of the times resumes are not actually scanned manually by the hiring professionals especially if there are numerous applicants for a single job designation.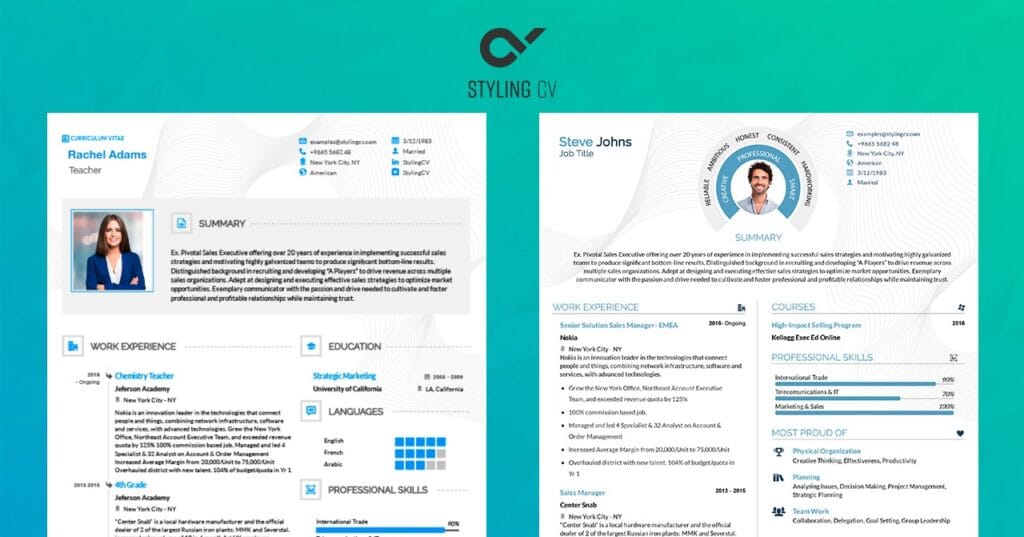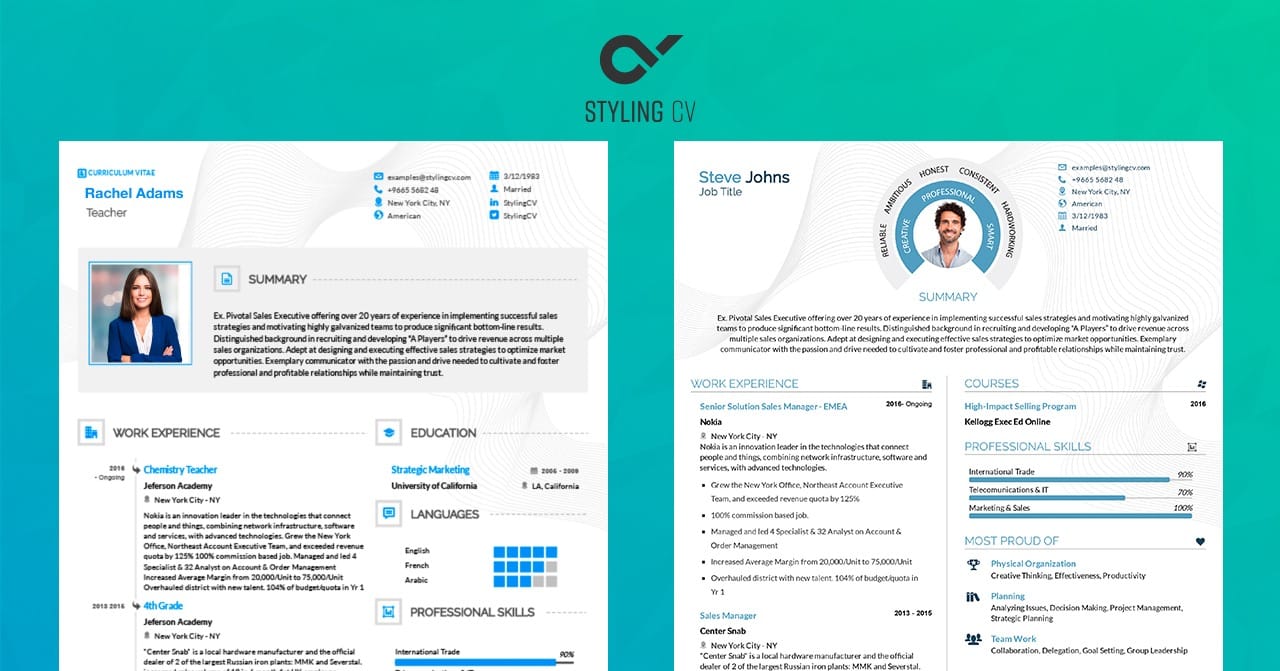 The transitional revolution in this technological era has led employers to set up the resume monitoring systems that offer automatic skimming of a bulk of resumes received by the employers for any particular job.
This has made things quite mechanical for the job seekers. They have to format their resumes keeping these automatic resume-checking bots in mind instead of a human.
Therefore, the best resume formats in 2023 are adjusted according to the application tracking softwares and automatic resume reviewing systems.
Picking up the wrong format would lead these application management systems to discard your resume and it could never reach your respective human HR recruiting manager after the initial automatic filtration process.
Let us provide you with the best resume format for 2023 to be used as your go-to choice.
Leia mais: Como escrever um currículo
Best Resume Format for 2023 | New resume format
Among the most effective resume formats for 2023, we have selected and listed below the top picks for you from which you can select the best resume format according to your respective requirements and job demand:
Reverse Chronological or Career Ladder Resumes:
This type of resumes focus on experience and accomplishments more and are in a timeline format. This may not be the best resume format for freshers but it is an ideal style to be adopted for those having extensive professional experience in a consistent manner throughout the years. The career ladder can be a graph style infographic used for showcasing year wise experience detail while the chronological table or sections in a reverse manner demonstrates work experiences from newest or current to the oldest. Most influx styled resumes are formatted in chronological order suited for business and marketing professionals.

Currículos Baseados em Habilidades e Competências:
Este formato é mais adequado para candidatos a emprego de nível básico com pouca ou nenhuma experiência de trabalho a mostrar, mas com um impressionante conjunto de habilidades. Podem utilizar este formato para mostrar as suas competências de uma forma positiva, utilizando barras de competências e escalas de classificação, etc. As competências podem também ser listadas num formato em forma de balão para incluir e retratar quaisquer competências e aptidões que tenham relevância para o posto de trabalho visado.

Currículos Funcionais:
Os currículos funcionais são o melhor formato de currículo para frescos, amadores, ou estagiários que procuram uma carreira adequada e não possuem competências ou conhecimentos profissionais específicos. Algumas pessoas com competências mas sem experiência de trabalho ou com muitas lacunas entre elas também optam por este formato. Isto deve-se ao seu retrato de um enfoque mais generalizado sobre a história pessoal global de um indivíduo. Sem uma ênfase específica nem nas competências nem na experiência, os currículos funcionais fornecem uma visão geral suficiente do perfil do candidato a emprego.

Todos os currículos Rounder:
Todos os currículos Rounder são ideais para aqueles que querem criar um currículo com tudo incluído para trabalhos diversos. Apesar de ser específico é muito importante para um currículo, pois tem um espaço limitado para mostrar as melhores coisas sobre si, por vezes é necessário um currículo completo para a escolha da candidatura para vários trabalhos gerais, sem necessidade de conhecimentos específicos. Neste formato, pode listar a sua experiência profissional, educação, e competências de uma forma diversificada e cada vez que se candidata a um emprego geral, pode editar à medida o seu objectivo de carreira.

Currículos Híbrido ou Combinado
Híbrido como o nome sugere envolve uma mistura das competências e da experiência mencionadas num formato adequado de modo a que seja dada igual ênfase a ambas as secções. Na sua maioria, a combinação de formato de currículo funcional e cronológico resulta num currículo de formato híbrido.
Read more:
Melhor Formato de Currículo a Utilizar:
The more attention you pay to the details and formatting style of your resume, the more likely it is that your resume will stand out and grab the right attention.
Getting the right attention means that your resume is not an odd one out in the group instead, it stands out due to being properly formatted.
Os 7 Conteúdos ou Componentes Mais Essenciais de um Currículo:
Every resume format must include these six crucial elements in a section wise, properly detailed manner.
In contrast to the comprehensive CVs, resumes are briefer and more precise.
However, these components are a must-included part of any resume and sufficient information should be mentioned under each of the following sections.
Título profissional
Detalhes de contacto
Experiência de trabalho profissional
Qualificação educacional
Aptidões e Competências
Referências, Testemunhos, e Recomendações
Algumas outras secções podem incluir competências adicionais, línguas, resumo do currículo, honras e certificados, publicações, projectos, experiência de voluntariado, etc.
Formatar o seu próprio currículo:
Below are some pointers to use as guidelines while choosing your pick from the best resume formats for 2023.
After reviewing the resume formatting advice below, you will be able to answer the most puzzling question that the aspirants face while furnishing their resumes that is:
How Do I Format My Resume? | Tips for a good resume layout
Brief and Compact is Better:
Lembre-se sempre, o seu currículo é uma breve história pessoal de marca das suas competências, educação e experiências. Não é tão detalhado como um CV, pelo que tem de o formatar de forma sensata.
Específico é Sofisticado:
Ser específico é a chave. Na maioria das vezes, as pessoas mostram as suas capacidades ou escolhem um formato que não é relevante ou que está devidamente alinhado com o posto de trabalho a que se candidatam.
A consistência de estilo é crucial:
Ser consistente no estilo de formatação é muito importante. Se escolheu Arial como fonte de cabeçalho e Georgia como fonte do corpo do seu currículo, mantenha-se fiel a esta configuração ao longo de todo o seu currículo. O estilo de fonte e a formatação da página não são consistentes e não são profissionais.
Margens de página (Tipografia) e Alinhamento:
Recomenda-se a criação de uma margem de 1 polegada nos quatro lados da página, juntamente com um alinhamento justificado do texto, a menos que haja colunas a serem utilizadas no seu currículo.
Espaçamento entre linhas, Parágrafos, e Quebras de Secção:
Colocar pelo menos 1 (simples) ou 1,5 espaçamento entre linhas e adicionar o espaçamento apropriado antes e depois dos parágrafos. A adição de pausas de página e secções fornece uma formatação adequada para o seu currículo e terminará a sua página sem a preencher com texto sem o saber. Isto irá ajudá-lo a preservar o formato do seu currículo e imprimi-lo facilmente antes da sua apresentação ao potencial empregador.
Using MS Word as the Text Editor:
Many resume writing professionals recommend using MS Word for setting up the best resume formats for 2023. Even though some of the people from the design and graphics industry prefer using applications such as Canva or Pixel Lab for added visualization and aesthetics. However, the other mainstream public prefer simple text editors such as MS Word. Even the resume writing experts find word processing tools in MS word more effective for a text-only resume format where employers don't expect photos and other graphic images on the resume.
Publicação do Currículo como PDF:
A maioria dos empregadores pede especificamente um currículo em formato PDF e isto também é muito útil para bloquear e preservar a formatação do seu estilo feita no MS Word. A forma simples de publicar o seu currículo finalizado em MS Word é clicar no botão Exportar, no menu ficheiro. Depois seleccione publicar como PDF a partir das opções abertas. Isto conduzirá à versão publicada em formato PDF do seu currículo que criou no MS Word.
Using Online Resume/CV Styling and Creating Tools:
Online resume builders are a very suitable option for properly formatted resumes. Your resume builder will let you adjust your resume according to the best resume format examples and templates that are easily accepted by the popular ATSs (Application tracking systems) out there.
Exemplos de Formato de Currículo Favorito dos Empregadores:
Employers mostly prefer the chronological resume format.
This traditional and most common resume format has been in trend for years and is among the best resume formats for 2023.
Therefore, if you have a consistent professional work history without any noticeable employment gap, then this format is very much recommended for you.
However, if you are looking for best resume format for freshers, then a functional or a skill based resume format such as this one, can be more effective and employers would be likely to focus more on your showcased potential talents.
Leia mais: 10 secções essenciais do seu currículo
Some important tips for getting a proper resume format
1-Select a traditional resume style and font.
Choose a simple layout for your resume's format and appearance.
According to a 2018 study by the employment website Ladders, resumes with so-called F-pattern and E-pattern layouts, which imitate the way our eyes scan web pages, capture recruiters' attention for a longer period of time than those aligned along the center or from right to left.
A word on font: Leavy-Detrick advises using the same font type throughout your resume even though there is no one "optimal" font for them.
Try experimenting with different weights and sizes to attract attention to specific areas of your resume (check out the bolded figures on our resume template for ideas).
Sans serif fonts, such as Arial or Calibri, are frequently excellent choices.
2-Be bold and don't be afraid
A hot-pink résumé probably won't help you in your search for an investment banking position.
But subdued color accents, like the orange used here, will generally look good on everyone.
Of course, the information you include on your resume can also help it stand out.
You'll gain bonus points in 2023 for demonstrating your fortitude.
How have you handled change and organized your time during the most bizarre two years most of us have ever had? minimized turnover and maintained team engagement?
Developed corporate culture in a hybrid workplace where employees now reside in several cities and perhaps even in various time zones?
3-How do you make a difference?
Reverse-chronologically order your relevant work history, and whenever possible, employ the action verbs "created," "spearheaded," and "executed."
Not merely a list of your previous positions. You must list specific "wins" in order to convince a hiring manager that you are worthwhile of their time.
The most relevant statistics are those that support your talents area; extra credit is awarded if they demonstrate a history of expansion, income, and profitability.
If you're stuck, she advises including resume abilities that can assist in resolving a "problem area" for the organization you're applying to.
Impact need not always be quantified by measurements, she asserts. "Anything that shows success can work," the adage goes. "Special projects, customer growth, cultural enhancements."
Leavy-Detrick advises not trying to list as many tasks and obligations as you can; instead, keep things succinct and to the point.
4-Add and change important keywords
Avoid the error of sending the same generic resume with each job application.
Instead, spend a few extra seconds matching it to the ad's keywords and phrases.
In particular, if an application monitoring system—a computer tool used to weed out candidates—is involved, you'll have a considerably better chance of moving on to the next stage of hiring.
Avoid stuffing your content with as many keywords as you can or using the same words repeatedly because you'll wind up sounding like a bot.
Another piece of advice is to make sure your general resume is suited to the primary job you desire before uploading it to LinkedIn or Indeed.
Then, when applying for opportunities that are out of the ordinary, change your keywords.
You can create an account on our site and learn about all the various services regarding CVs and their creation.
FAQ about proper resume format for 2023
1-What is the best resume format to use in 2023?
We'd advise using a reverse-chronological resume structure in 99.9% of circumstances. It's the most popular and practical format in 2023 since applicant tracking systems can easily understand it. This format is well-known to recruiting managers and recruiters alike.
2-What are the 3 most common resume styles?
Which format for a resume is best for you? There are three standard resume formats: combination, functional, and chronological.
3-What are the 3 F's of resume writing?
Function, Format, and effectiveness are the three Fs of resume writing. These three components, when included in the Resume concurrently, make it the ideal choice for the position you're seeking for.
4-What is the most professional looking resume?
the resume format that appears the most professional: Reverse Chronological Resume Format.
The reverse chronological resume structure emphasizes your work history because hiring managers will find that information most useful. It is regarded as the conventional resume format.
5-How do I make a stellar resume?
Here are five guidelines to help you make a standout CV in addition to displaying your education:
Pick the appropriate format. Depending on your career or sector, you should choose the appropriate format for your resume.
Make your resume unique.
Pick an appropriate length.
Choose your words wisely.
Avert formatting errors.
Styling CV is a site that helps you enrich your CV through its diverse and distinctive tools for building CVs, various templates, articles, information and many tips.
Artigos relacionados
Construa o seu currículo em 10 minutos
Utilizar modelos de currículo profissionais testados no terreno que seguem exactamente as 'regras de currículo' que os empregadores procuram. Criar o Meu Curriculum Vitae
CONSTRUIR AGORA O MEU CURRÍCULO