we provide you 33+ CV templates
Unraveling the Ideal CV Template: Integrating Work History, Work Experience, and More
Crafting a powerful curriculum vitae (CV) can be a challenging task, especially if you're unsure of what it should encompass. The right CV template can be the key to not only highlighting your work history and experience but also standing out from the rest of the applicants. In this comprehensive guide, we delve into the structure of an effective CV, the nuances of writing one, and the role of a cover letter in complementing your CV.
The Fundamentals of a CV Template
A Curriculum Vitae, Latin for "course of life", is a detailed document highlighting your professional and academic history. Unlike a resume, which is typically concise and tailored to a specific job, a CV is more comprehensive, including publications, presentations, and other relevant details.
An ideal CV template, at its core, contains several key sections:
Contact Information

: This includes your full name, professional title, email address, phone number, and possibly a LinkedIn profile or personal website.



Personal Profile

: This is a brief, high-level overview of your background, skills, and career objectives.



Work History

: Here, you'll detail your employment journey, outlining your roles, responsibilities, key achievements, and the companies or organizations you worked for.



Education

: This section lists your academic credentials, including the institutions you attended, the degrees you earned, and the dates of your studies.



Skills

: It's crucial to highlight both soft and hard skills that you possess, relevant to the job you are applying for.



Certifications and Achievements

: Mention any additional certifications, awards, or recognitions that can boost your profile.



References

: These could be professional or academic, and must be provided with their consent.
Importance of Work History and Experience
Work history and work experience are key pillars in writing a CV. Employers often place a significant emphasis on these sections as they provide a glimpse into your potential as an employee. Your work history should be detailed chronologically, starting with your most recent position. For each role, specify the job title, employer, dates of employment, and your core responsibilities and achievements.
While listing your work experience, it's essential to focus on what you achieved during your tenure and the skills you developed or honed. Avoid generic statements and make your accomplishments measurable where possible, demonstrating your value through concrete examples.
Juxtaposing CV and Resume Templates
While 'CV' and 'resume' are often used interchangeably, they differ in content, length, and purpose. A resume template is typically shorter and more concise, focusing primarily on relevant experience and skills tailored to a specific job application. On the other hand, a CV template offers a more detailed overview of your professional and academic life, ideally suited for positions in academia, research, or those requiring comprehensive career information.
The Power of a Compelling Cover Letter
A cover letter should never be an afterthought. Instead, it should serve as a personalized introduction, a platform where you can convey why you're the perfect candidate for the job. It allows you to explain in your own words how your skills, experiences, and achievements align with the company's needs. Remember, the cover letter isn't a repetition of your CV; it's your opportunity to tell a story, showcase your personality, and build a connection with the hiring manager.
Final Thoughts on CV Writing
When writing a CV, it's essential to tailor it to the job you're applying for. Take the time to research the company, understand the role, and align your experience, skills, and achievements accordingly. Keep your CV concise, clear, and professional, avoiding unnecessary jargon or long-winded sentences. Prioritize quality over quantity, ensuring each word holds value and relevance to the job application.
Formatting and Presentation
The visual aspect of your CV can be as influential as its content. In today's digital age, a well-formatted, easy-to-read CV can make a significant difference. Keep the layout clean and structured, with plenty of white space and clearly defined sections. Use a professional font and maintain consistency throughout your document. Bullet points can aid readability, and subtle color accents can make your CV stand out without being overwhelming.
A Glance at Digital CVs
As the business world increasingly embraces digital solutions, digital CVs are becoming more prevalent. These offer a more interactive experience, enabling you to incorporate elements like links to portfolios, presentations, publications, or even video introductions. Ensure your CV is compatible with both print and digital formats to cater to different employer preferences.
Proofreading Your CV
Proofreading is a crucial yet often overlooked step in writing a CV. A single typo or grammatical error can undermine your professionalism and credibility. Use spell-check tools, but don't rely solely on them. Read your CV out loud, have a peer review it, or even consider professional proofreading services. This diligence helps ensure your CV is polished and error-free.
Key Takeaways
A comprehensive and well-structured CV template, incorporating key sections like work history and work experience, can be a powerful tool in your job search. Coupled with a compelling cover letter, it presents you as a well-rounded, detail-oriented candidate. Remember, your CV is more than a list of your professional experiences; it's a representation of your dedication, skills, and potential.
In essence, writing a CV is an exercise in personal branding. Each element should work harmoniously to project the best version of your professional self. Whether you're a seasoned professional or just starting on your career path, investing time and effort into your CV can open the doors to exciting opportunities. Harness the power of the ideal CV template, and make your job application stand out from the rest.
Coja ya su plantilla
Empieza con nuestros 100s de widgets y opciones de color para empezar tu Curriculum Vitae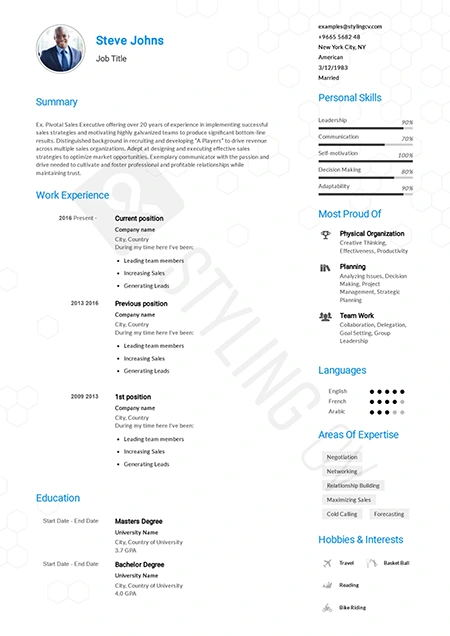 Seleccione
Un diseño minimalista para profesores y educadores. Información clara que muestra tus habilidades con claridad en tu currículum.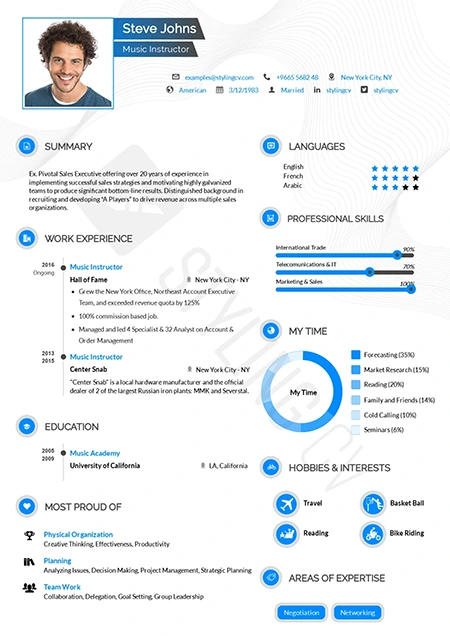 Seleccione
Preclásico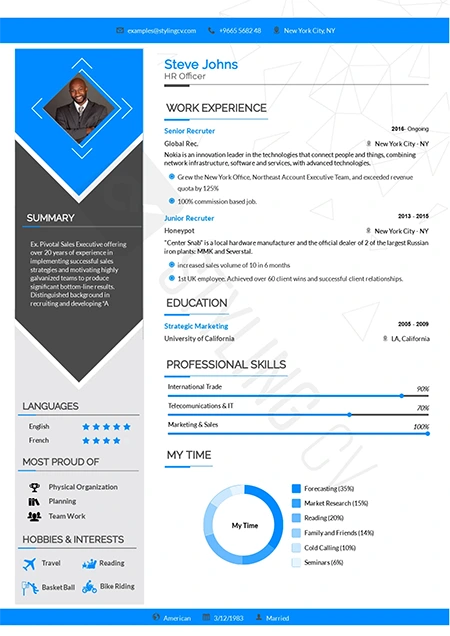 Seleccione
Un currículum sencillo que muestre tanto la capacidad como las habilidades en un formato fácil y legible
---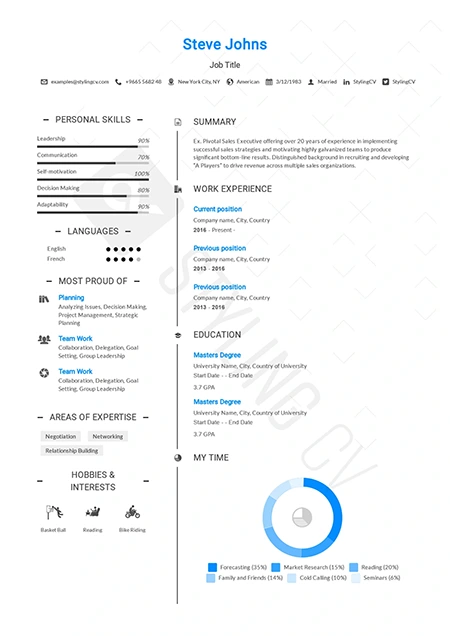 Seleccione
La cabecera puntiaguda con sus colores fuertes son una muestra dominante para su currículum. Sus habilidades tienen un gran lugar a la izquierda en esta plantilla de currículum.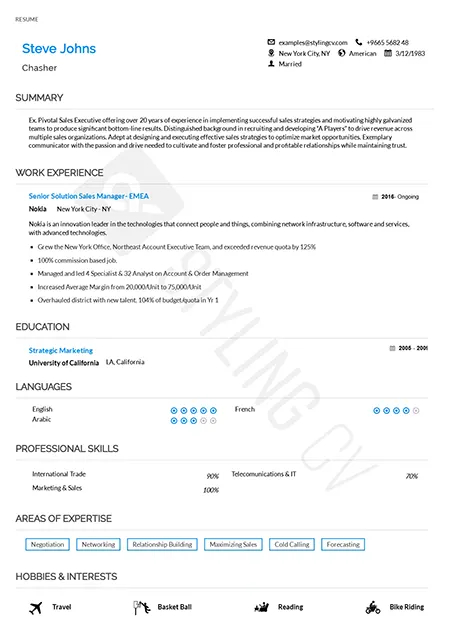 Seleccione
Los idiomas aprendidos, las habilidades profesionales y blandas y las aficiones tienen un lugar a la izquierda. Mientras que tus habilidades educativas y profesionales están a la derecha en esta plantilla de curriculum vitae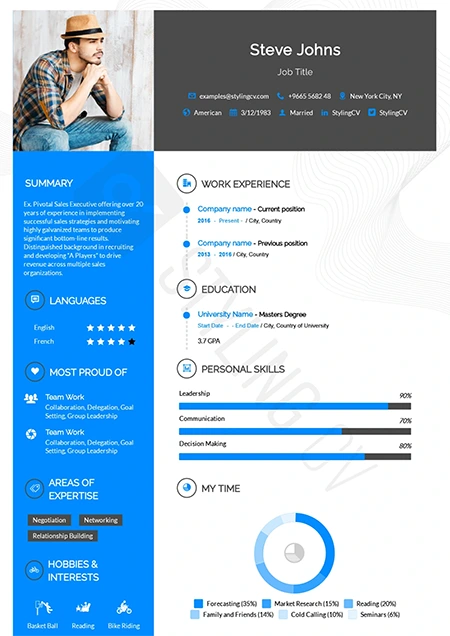 Seleccione
Una plantilla de curriculum vitae brillante y colorida. Hazte ver por los reclutadores al instante con una diversa lista de colores
catics-es
---

Seleccione
clásico

Seleccione
concepto

Seleccione
confianza
---

Seleccione
corssa

Seleccione
diamante

Seleccione
elegante
---

Seleccione
femenino

Seleccione
funcional

Seleccione
genial
---

Seleccione
afluencia

Seleccione
katrina

Seleccione
ksa
---

Seleccione
metrix

Seleccione
moderno

Seleccione
nuevo reparto
---

Seleccione
polígono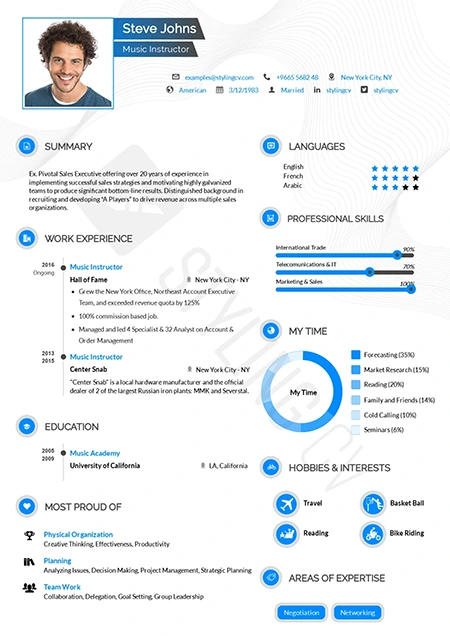 Seleccione
preclásico

Seleccione
rebbo
---

Seleccione
sireva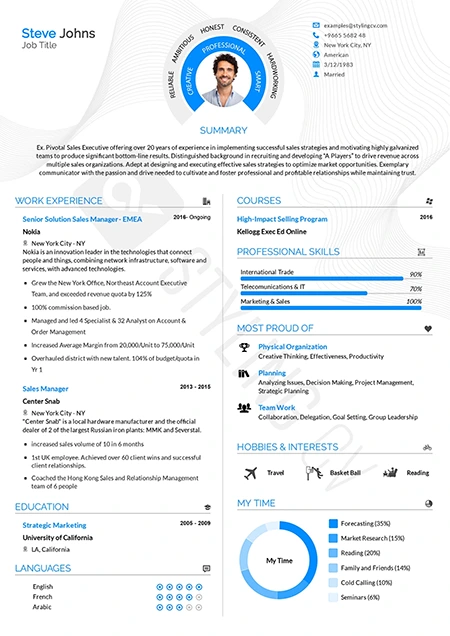 Seleccione
inteligente

Seleccione
estándar
---

Seleccione
estático

Seleccione
elegante

Seleccione
ultimate
---

Seleccione
vegano

Seleccione
visibilidad

Seleccione
corssa
---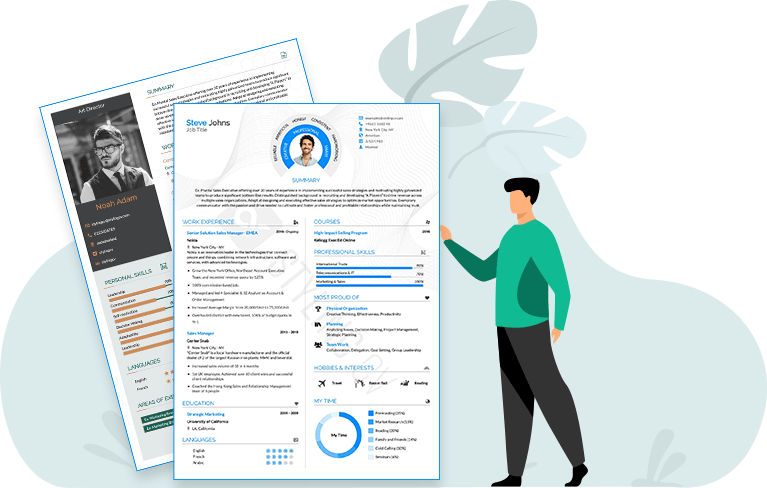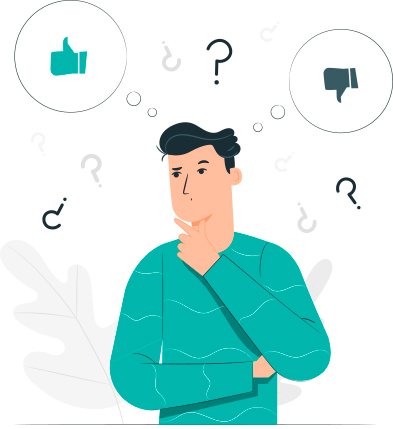 ¿Qué es un CV?
Un CV es un breve resumen de usted para mostrar sus experiencias profesionales y personales, sus habilidades y su formación académica.
un CV bien redactado que incluya una carta de presentación puede ser la diferencia entre conseguir una entrevista o no ser considerado para el puesto. Más información sobre cómo redactar un CV.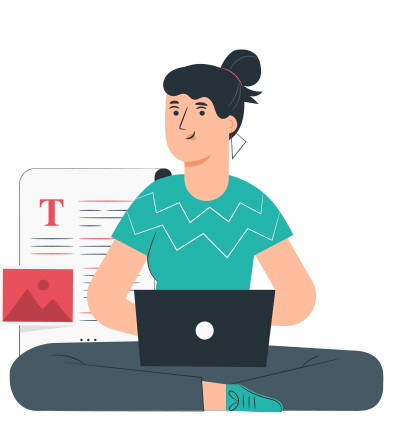 ¿Cómo redactar un CV para tu primer trabajo?
The process of writing a CV can seem very intimidating to you. After all, most of the CV examples you see on websites are 80% related to work experience. So, what can be included in your CV if you do not have any previous experience?
Pues bien, he aquí una buena noticia. Si estás solicitando tu primer empleo, nadie espera que tengas experiencia laboral previa.
En su lugar, debe centrarse en lo que tiene:
Educación
Proyectos
Experiencia como voluntario
Aficiones e intereses.
About the Complete Guide How to Create a CV Without Work Experience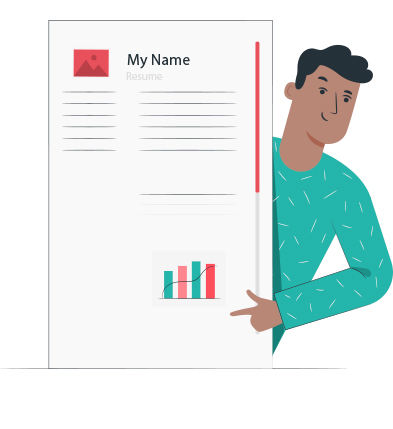 ¿Qué se escribe en un CV?
durante la intensa competencia en el mercado, con cambios importantes y fundamentales, la redacción de un CV profesional se ha convertido en un factor clave para el éxito a la hora de conseguir el trabajo de tus sueños
He aquí algunos aspectos esenciales que debería incluir en su CV:
Información de contacto
Summary of CV and goal
Experiencia previa
Formación académica
If you want to personalize your CV, you can also include the following sections:
Proyectos
Experiencia como voluntario
Aficiones e intereses
For more information on how to put these sections into a CV, see our article on What to Put in a CV.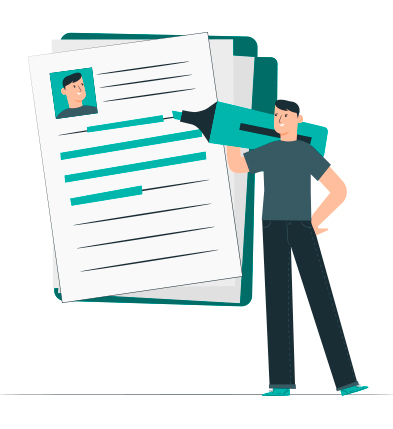 How to Coordinate the format a CV?
There are 3 typical CV formats:
Invertir el formato de la hora
Formato de coordinación del trabajo por competencias
La coordinación integral combina los dos formatos anteriores
In 99% of the cases, you will want to use the reverse time format. CV mainly focuses on your work experiences, and is written in reverse time order (i.e. experiences are ordered from newest to oldest)
Unless you want to create a CV with a skill-based job format, we recommend sticking with the reverse time format.
Si quiere saber más sobre los formatos de CV, consulte nuestra guía comparativa.
Haz que tu currículum se ajuste siempre al trabajo que quieres
¿Quiere enviar 50 CV para conseguir sólo dos entrevistas de trabajo? ¿O quiere enviar ocho CV y conseguir tres o cuatro entrevistas de trabajo?
Si eliges la segunda opción, es fácil. Asegúrate siempre de redactar tu CV de forma que se ajuste al título del puesto al que quieres optar.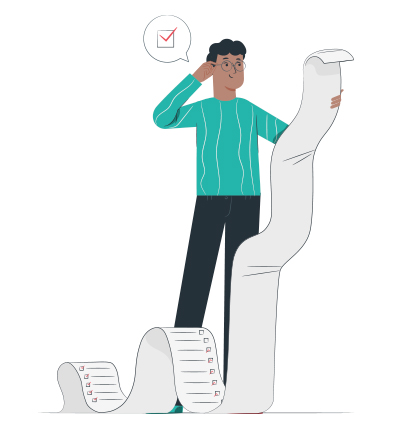 ¿Qué longitud debe tener un CV?
¿Cuántas páginas debe tener un CV?
La pregunta más común del mundo sobre el CV: "¿Qué longitud debe tener el CV?"
respuesta: una página. Si tienes mucha experiencia laboral (más de 10 años), a veces tiene sentido hacer un máximo de dos páginas si todo lo que has mencionado es relevante para el puesto que solicitas.
Note: All of our templates are one-page CV. when you add more experiences, a second page will be added automatically, so you will not have problems adhering to the one-page limit!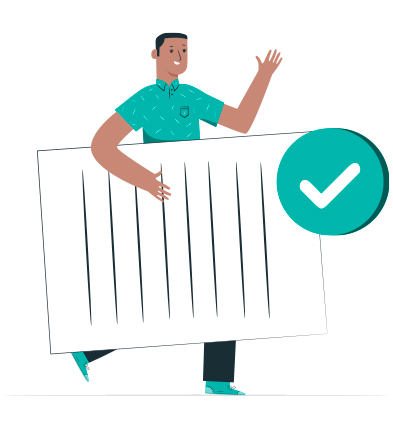 attract readers by adding a summary at the top of the CV. Think of it as an introduction to your CV. You should highlight in two to four sentences your skills, experience and suitability for the job you are applying for.
haga brillar su resumen personal utilizando esta fórmula perfecta:
[Título del puesto] con X + años de experiencia laboral en [Responsabilidad del puesto]. En X de años, he tenido [los dos o tres más importantes] logros. Me considero apto para [título] en [nombre de la empresa].
To learn more about how to create a professional CV summary, check out our guide.
Por otro lado, si eres estudiante o no tienes mucha experiencia laboral, lee más sobre cómo crear un CV de estudiante.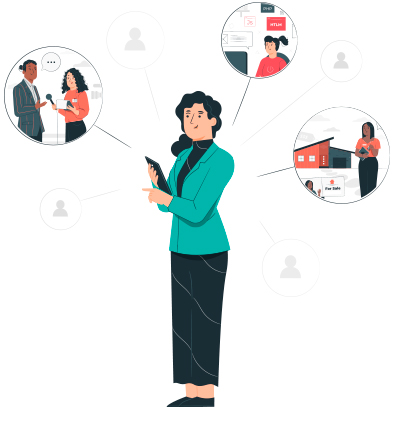 Cómo escribir las experiencias laborales en un CV
Cómo escribir las experiencias laborales en un CV
practical experiences on a CV One of the things that is easy to learn and hard to master
Cargo
El nombre de la empresa / institución / empleador
Logros o responsabilidades
Fecha de la obra
Ahora bien, si quieres escribir una experiencia laboral sobresaliente, debes centrarte en los logros medibles
Utilizá esta fórmula: Resolví el problema (x) haciendo (y) para obtener el resultado (z).
Ejemplo: Negociar un plan con los proveedores para reducir los gastos de oficina en 5.000 dólares anuales.
Muestre sus logros a través de los números. No proporcione información sensible.
aumentó las ventas en un 20% en 12 meses.
Esto demuestra al empresario que no eres un candidato cualquiera, sino que eres una persona excelente.
Para saber más sobre cómo escribir los logros en tu experiencia laboral (y conseguir el trabajo) consulta nuestro artículo.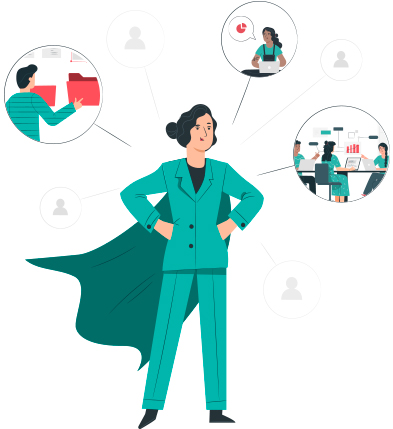 Simplemente cree una sección de "Habilidades" en su plantilla de CV y enumere sus habilidades más importantes.
Solemos recomendar la redacción de las competencias técnicas y personales.
Not sure which skills to include on your CV? Check out the 50 best skills to enrich your CV.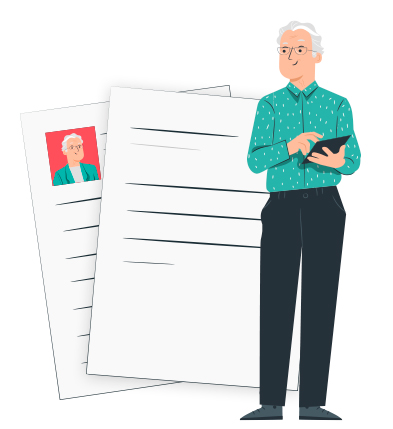 ¿Cómo crear una carta de presentación para su CV?
Toda solicitud de empleo requiere una carta de presentación (además del CV). Aquí tienes algunos consejos para hacerlo bien:
Personaliza tu carta de presentación para el empleador. Cuanto más personal sea, más probable será que sus experiencias gusten
Identifica tus experiencias generales (experiencia laboral, cargo, etc.) y enumera los 2 o 3 logros más importantes para demostrar tus habilidades
If you really want to stand out, create a cover letter that matches your CV template. To do this, you can use one of our cover letters.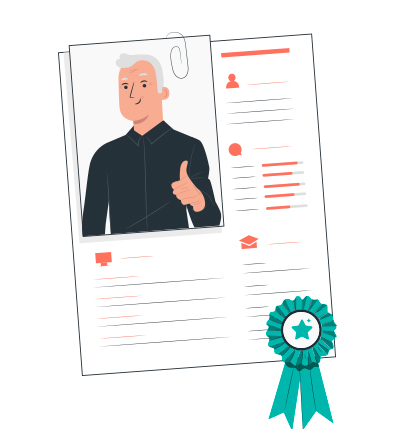 What is the best CV template?
There is no such thing as a "best CV template" – every employee / employer has their own characteristics. We recommend that you research about the company you are applying to
For example, if you are applying for a job at a bank, you may want a more professional CV template. On the other hand, if you want a job at a startup company where they value innovation the most, you should stick with this creative CV template.
Finally, if you are still not sure which type of template is right for the job you are applying for, you can use one of the professional CV templates that will fit that job.
CV Resources
A CV is a brief summary of personal and professional experiences, skills, and education history. Its main purpose isn't just to show off your best self but also to keep you employed by showing what sets you apart from other applicants who may be vying for the same position!
You know how to make a CV, but are you applying the right strategies? We have all heard of "good" CVs and bad ones. But what about the great ones-the best way for job seekers who want their chances at success in finding work increased by twofold or more! Check out this guide on creating an awesome CV that really gives recruiters something worth checking off their list when reviewing applications.
How to Write a CV for Your First Job?
The process of writing a CV might seem super scary to you. After all, most CVs are 80% about work experience and 20% summary of other accomplishments which can make it hard for those without any professional achievements or training in this area at all!
Sé que no es fácil, sobre todo cuando se pone tanto énfasis en entrar en la puerta lo antes posible, pero no te preocupes: tenemos algunas ideas para empezar a hacer que el tuyo destaque entre los demás...
Según mucha gente, incluida yo misma cuando empezaba en el sector y solicitaba puestos de trabajo o prácticas, nadie espera que tengas NINGUNA experiencia laboral. La idea es que un empleador conceda las plazas basándose únicamente en la ambición, así que investigar de antemano es de gran ayuda.
If you're looking for a career change and don't have any work experience, make sure your CV stands out. Check out our guide on how to writing a CV without work experience.
What to Put on a CV?
Sección de contacto
Experiencia laboral
Calificaciones académicas
Habilidades
Premios y logros
Idiomas
Trabajo voluntario
Aficiones
Actividades y proyectos extracurriculares
For more information on how to place these sections on your CV, check out our article. 10 Essential CV Sections in 2021
How to Format a CV?
Among the most effective CV formats for 2020, we have selected and listed below the top picks for you from which you can select the best CV format according to your respective requirements and job demand:
Reverse Chronological or Career Ladder CVs
Skill and Competencies Based CVs
Functional CVs
All Rounder CVs
Hybrid or Combination CVs
The Reverse Chronological CV is the most common type seen in professional settings. It emphasizes your work experience and is written down in reverse-chronological order, for example with date ranges that show progression up through an organization or job title over time.
If you want to learn more about CV formats, check out our article Best CV Formats for 2020.
How Long Should a CV Be?
Respuesta corta: una página.
How to Write a CV Summary?
A CV summary is a brief description of your experience, skills, and qualifications. It speaks to the HR executive, telling them why they should hire you. If your professional summary is clear, concise, and meets their standards, you'll pique their interest, encouraging them to read your CV further.
To learn more about how to create a CV summary, check out our guide 40 CV Summary Examples (How-to Guide)
How to List Work Experience on a CV
Your work experience is an opportunity to list your accomplishments, responsibilities, and roles. You can list your work experience as follows:
Título del trabajo: Para cada entrada de trabajo, indique su título de trabajo como primera parte.
Nombre de la empresa: Indique el nombre de la empresa y el lugar en el que ha trabajado en una función específica.
Logros/ responsabilidad: Enumera tus logros o responsabilidades en el puesto. Sé lo más detallado posible. Por ejemplo, "Creé una nueva plantilla de palabras clave y títulos para el marketing orgánico de entrada y aumenté la participación en el blog en un 20% en 3 meses".
Fechas de empleo.
How to List Skills on a CV?
According to the latest survey conducted by a career website, people often tend to choose bizarre skills to put on CV which have no particular relevance to their intended job position or career domain. This results in either the employer dumping the CV in the dismissed pile or discarding it after a cursory glance. Therefore, picking out the best job skills that align with any sort of career choice seems like a tricky task. In order to make things easier and more effective, we have compiled a list of 101 Essential Skills to Put on a CV [For Any Job]. These job skills can be fitted into your CV for any job that you are applying for.
How to Make a Cover Letter For a CV?
Job hunting sucks. Perusing through online job listings, refining your CV, as well as preparing for grueling interviews—none of it is fun. For many, the most daunting part of the process is crafting a cover letter. There's so much conflicting advice out there; it's difficult to know where to start.
If you want to learn more about how to write an effective cover letter, check out our comprehensive guide.