we provide you 33+ CV templates
Unraveling the Ideal CV Template: Integrating Work History, Work Experience, and More
Crafting a powerful curriculum vitae (CV) can be a challenging task, especially if you're unsure of what it should encompass. The right CV template can be the key to not only highlighting your work history and experience but also standing out from the rest of the applicants. In this comprehensive guide, we delve into the structure of an effective CV, the nuances of writing one, and the role of a cover letter in complementing your CV.
The Fundamentals of a CV Template
A Curriculum Vitae, Latin for "course of life", is a detailed document highlighting your professional and academic history. Unlike a resume, which is typically concise and tailored to a specific job, a CV is more comprehensive, including publications, presentations, and other relevant details.
An ideal CV template, at its core, contains several key sections:
Contact Information

: This includes your full name, professional title, email address, phone number, and possibly a LinkedIn profile or personal website.



Personal Profile

: This is a brief, high-level overview of your background, skills, and career objectives.



Work History

: Here, you'll detail your employment journey, outlining your roles, responsibilities, key achievements, and the companies or organizations you worked for.



Education

: This section lists your academic credentials, including the institutions you attended, the degrees you earned, and the dates of your studies.



Skills

: It's crucial to highlight both soft and hard skills that you possess, relevant to the job you are applying for.



Certifications and Achievements

: Mention any additional certifications, awards, or recognitions that can boost your profile.



References

: These could be professional or academic, and must be provided with their consent.
Importance of Work History and Experience
Work history and work experience are key pillars in writing a CV. Employers often place a significant emphasis on these sections as they provide a glimpse into your potential as an employee. Your work history should be detailed chronologically, starting with your most recent position. For each role, specify the job title, employer, dates of employment, and your core responsibilities and achievements.
While listing your work experience, it's essential to focus on what you achieved during your tenure and the skills you developed or honed. Avoid generic statements and make your accomplishments measurable where possible, demonstrating your value through concrete examples.
Juxtaposing CV and Resume Templates
While 'CV' and 'resume' are often used interchangeably, they differ in content, length, and purpose. A resume template is typically shorter and more concise, focusing primarily on relevant experience and skills tailored to a specific job application. On the other hand, a CV template offers a more detailed overview of your professional and academic life, ideally suited for positions in academia, research, or those requiring comprehensive career information.
The Power of a Compelling Cover Letter
A cover letter should never be an afterthought. Instead, it should serve as a personalized introduction, a platform where you can convey why you're the perfect candidate for the job. It allows you to explain in your own words how your skills, experiences, and achievements align with the company's needs. Remember, the cover letter isn't a repetition of your CV; it's your opportunity to tell a story, showcase your personality, and build a connection with the hiring manager.
Final Thoughts on CV Writing
When writing a CV, it's essential to tailor it to the job you're applying for. Take the time to research the company, understand the role, and align your experience, skills, and achievements accordingly. Keep your CV concise, clear, and professional, avoiding unnecessary jargon or long-winded sentences. Prioritize quality over quantity, ensuring each word holds value and relevance to the job application.
Formatting and Presentation
The visual aspect of your CV can be as influential as its content. In today's digital age, a well-formatted, easy-to-read CV can make a significant difference. Keep the layout clean and structured, with plenty of white space and clearly defined sections. Use a professional font and maintain consistency throughout your document. Bullet points can aid readability, and subtle color accents can make your CV stand out without being overwhelming.
A Glance at Digital CVs
As the business world increasingly embraces digital solutions, digital CVs are becoming more prevalent. These offer a more interactive experience, enabling you to incorporate elements like links to portfolios, presentations, publications, or even video introductions. Ensure your CV is compatible with both print and digital formats to cater to different employer preferences.
Proofreading Your CV
Proofreading is a crucial yet often overlooked step in writing a CV. A single typo or grammatical error can undermine your professionalism and credibility. Use spell-check tools, but don't rely solely on them. Read your CV out loud, have a peer review it, or even consider professional proofreading services. This diligence helps ensure your CV is polished and error-free.
Key Takeaways
A comprehensive and well-structured CV template, incorporating key sections like work history and work experience, can be a powerful tool in your job search. Coupled with a compelling cover letter, it presents you as a well-rounded, detail-oriented candidate. Remember, your CV is more than a list of your professional experiences; it's a representation of your dedication, skills, and potential.
In essence, writing a CV is an exercise in personal branding. Each element should work harmoniously to project the best version of your professional self. Whether you're a seasoned professional or just starting on your career path, investing time and effort into your CV can open the doors to exciting opportunities. Harness the power of the ideal CV template, and make your job application stand out from the rest.
Fangen Sie Ihre Vorlage jetzt!
Beginnen Sie mit unseren 100 Widgets und Farboptionen, um Ihren Lebenslauf zu erstellen.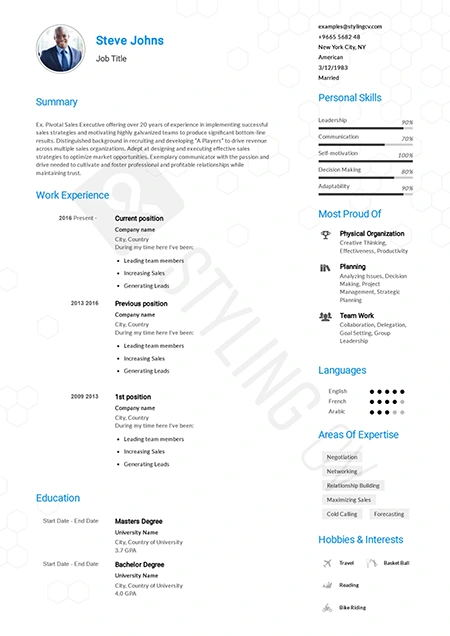 Wählen Sie
Ein minimalistisches Design für Lehrer und Erzieher. Klare Informationsgrafiken, die Ihre Fähigkeiten in Ihrem Lebenslauf deutlich herausstellen.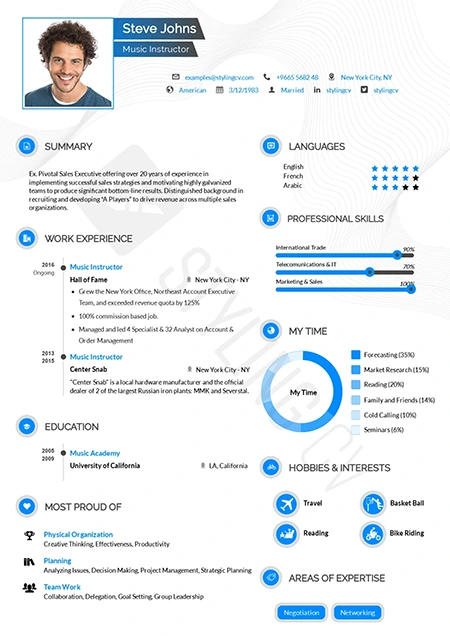 Wählen Sie
Vorklassisch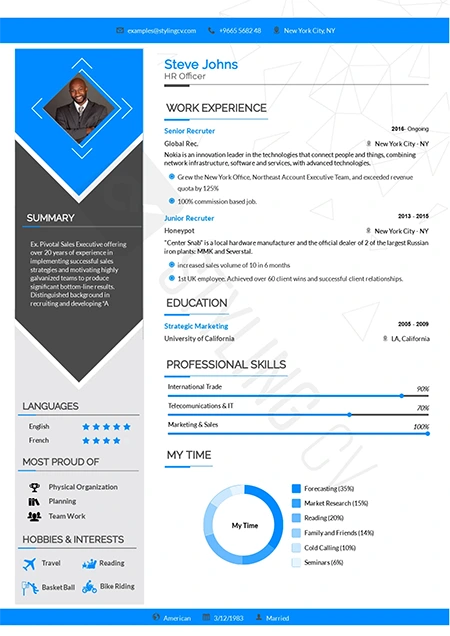 Wählen Sie
Ein einfacher Lebenslauf, der sowohl die Fähigkeiten als auch die Fertigkeiten in einem einfachen und lesbaren Format darstellt
---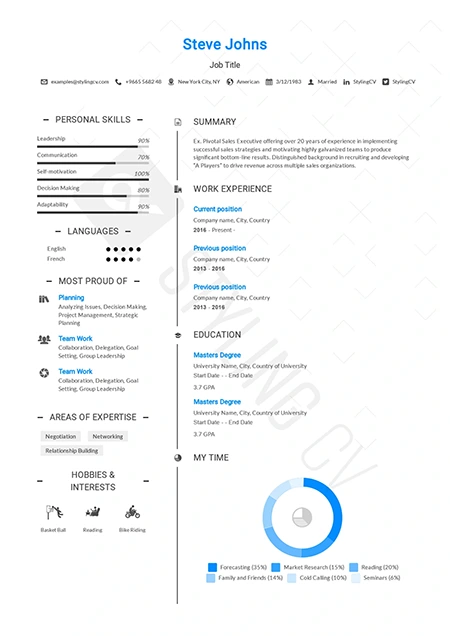 Wählen Sie
Die spitze Kopfzeile mit ihren kräftigen Farben ist ein dominanter Auftritt für Ihren Lebenslauf. Ihre Fähigkeiten haben einen großen Platz auf der linken Seite in diesem Lebenslauf Vorlage.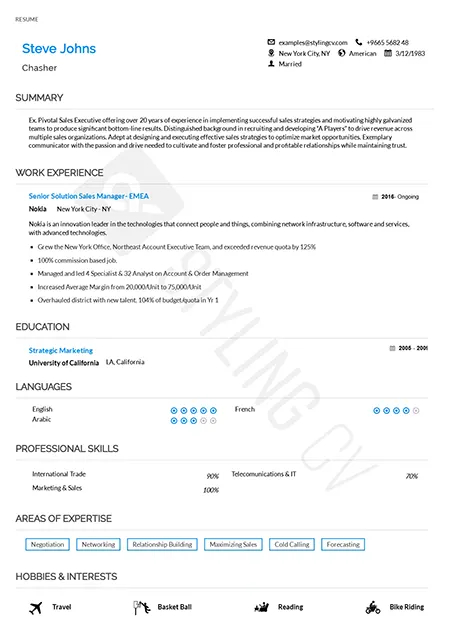 Wählen Sie
Gelernte Sprachen, fachliche und soziale Kompetenzen sowie Hobbys finden auf der linken Seite ihren Platz. Während Ihre schulischen und beruflichen Fähigkeiten in dieser Lebenslaufvorlage auf der rechten Seite stehen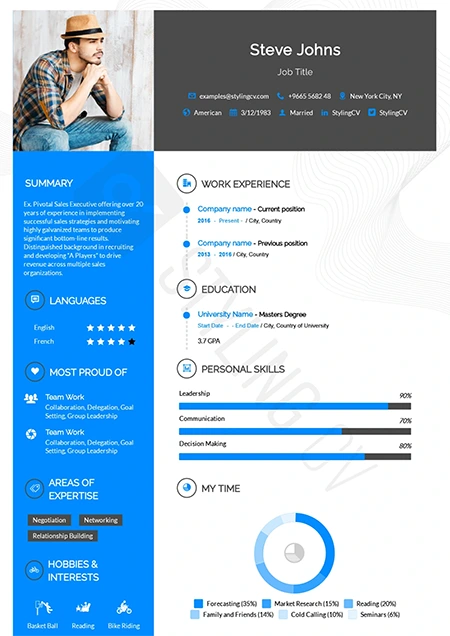 Wählen Sie
Eine helle und bunte Lebenslaufvorlage. Werden Sie von den Personalverantwortlichen sofort mit einer vielfältigen Liste von Farben gesehen
catics-de
---

Wählen Sie
klassisch

Wählen Sie
Konzept

Wählen Sie
Vertrauen
---

Wählen Sie
corssa

Wählen Sie
Diamant

Wählen Sie
elegant
---

Wählen Sie
weiblich

Wählen Sie
funktionell

Wählen Sie
genial
---

Wählen Sie
Zustrom

Wählen Sie
katrina

Wählen Sie
ksa
---

Wählen Sie
metrix

Wählen Sie
modern

Wählen Sie
Neuguss
---

Wählen Sie
Polygon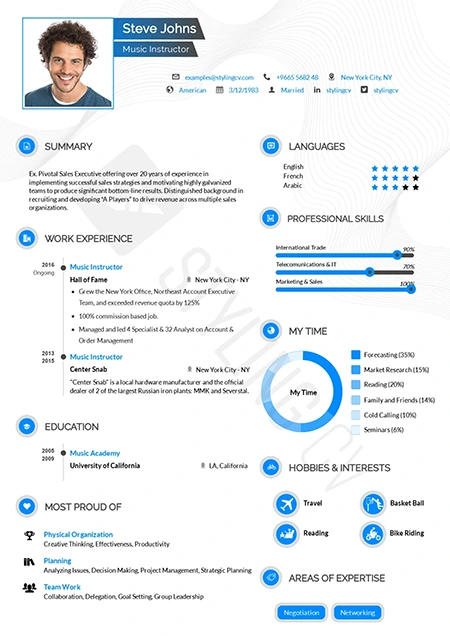 Wählen Sie
Vorklassik

Wählen Sie
rebbo
---

Wählen Sie
sireva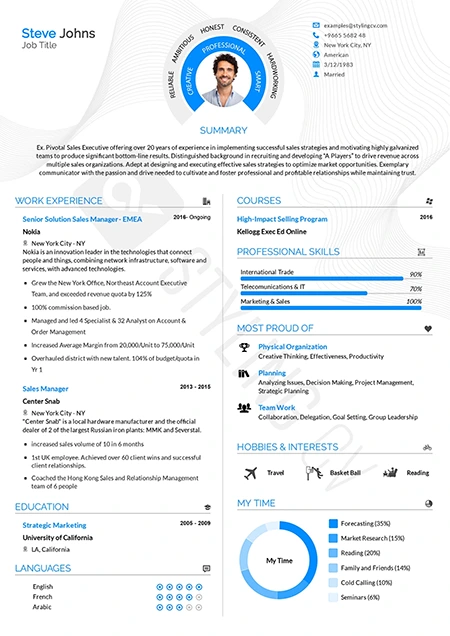 Wählen Sie
smart

Wählen Sie
Standard
---

Wählen Sie
statisch

Wählen Sie
stilvoll

Wählen Sie
ultimativ
---

Wählen Sie
vegan

Wählen Sie
Sichtbarkeit

Wählen Sie
corssa
---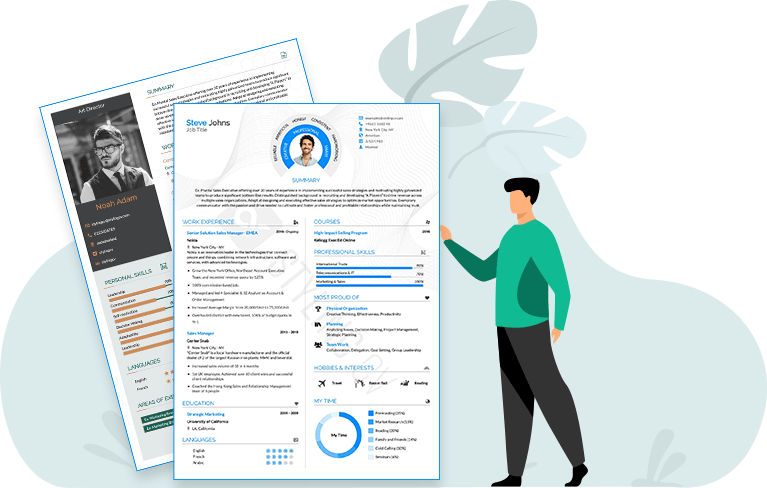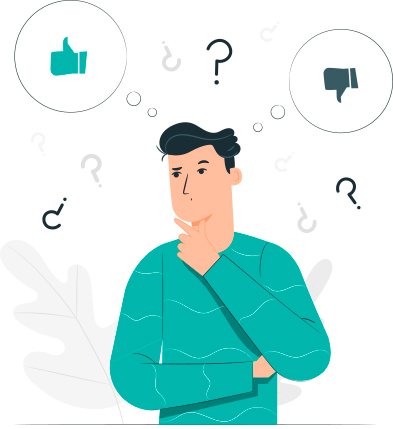 Was ist ein Lebenslauf?
Ein Lebenslauf ist eine kurze Zusammenfassung Ihrer Person, in der Sie Ihre beruflichen und persönlichen Erfahrungen, Fähigkeiten und Ihre akademische Ausbildung darstellen.
Ein gut geschriebener Lebenslauf einschließlich eines Anschreibens kann den Unterschied zwischen einem Vorstellungsgespräch und der Ablehnung einer Stelle ausmachen. Lesen Sie mehr darüber, wie man einen Lebenslauf schreibt.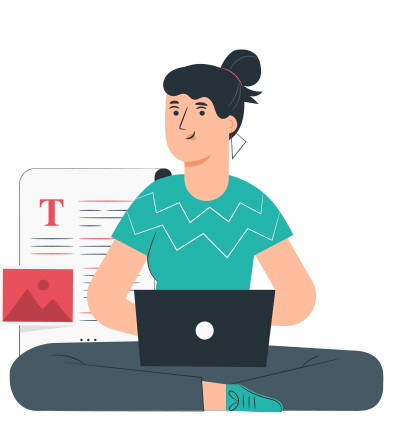 Wie schreibe ich einen Lebenslauf für meinen ersten Job?
The process of writing a CV can seem very intimidating to you. After all, most of the CV examples you see on websites are 80% related to work experience. So, what can be included in your CV if you do not have any previous experience?
Nun, es gibt gute Nachrichten. Wenn Sie sich für Ihre erste Stelle bewerben, erwartet niemand von Ihnen, dass Sie bereits über Berufserfahrung verfügen.
Stattdessen sollten Sie sich auf das konzentrieren, was Sie haben:
Bildung
Projekte
Ehrenamtliche Erfahrung
Hobbys und Interessen.
About the Complete Guide How to Create a CV Without Work Experience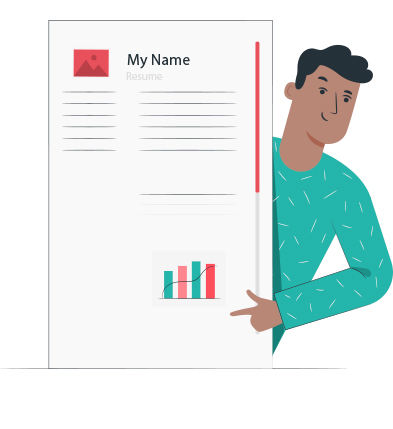 Was schreibt man in einen Lebenslauf?
Während des intensiven Wettbewerbs auf dem Markt, der sich grundlegend verändert hat, wurde das Verfassen eines professionellen Lebenslaufs zu einem Schlüsselfaktor für Ihren Erfolg bei der Suche nach Ihrem Traumjob.
Im Folgenden finden Sie einige wesentliche Punkte, die Sie in Ihrem Lebenslauf berücksichtigen sollten:
Kontaktinformationen
Summary of CV and goal
Frühere Erfahrungen
Akademische Bildung
If you want to personalize your CV, you can also include the following sections:
Projekte
Ehrenamtliche Erfahrung
Hobbys und Interessen
For more information on how to put these sections into a CV, see our article on What to Put in a CV.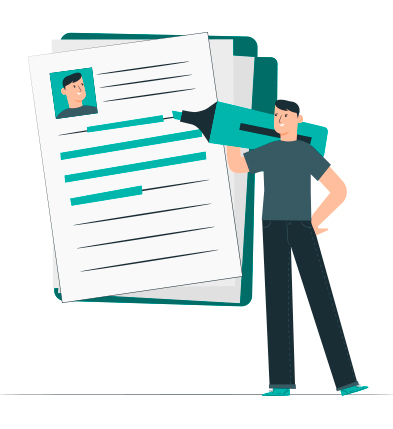 How to Coordinate the format a CV?
There are 3 typical CV formats:
Umgekehrtes Zeitformat
Format der kompetenzbasierten Jobkoordination
Die umfassende Koordinierung kombiniert die beiden bisherigen Formate
In 99% of the cases, you will want to use the reverse time format. CV mainly focuses on your work experiences, and is written in reverse time order (i.e. experiences are ordered from newest to oldest)
Unless you want to create a CV with a skill-based job format, we recommend sticking with the reverse time format.
Wenn Sie mehr über Lebenslaufformate erfahren möchten, lesen Sie unseren Leitfaden zum Vergleich.
Passen Sie Ihren Lebenslauf immer an die gewünschte Stelle an
Wollen Sie 50 Lebensläufe verschicken und nur zwei Vorstellungsgespräche bekommen? ODER wollen Sie acht Lebensläufe verschicken und drei oder vier Vorstellungsgespräche bekommen?
Wenn Sie sich für die zweite Option entscheiden, ist es ganz einfach. Achten Sie immer darauf, dass Ihr Lebenslauf zur Stellenbezeichnung der Stelle passt, auf die Sie sich bewerben möchten.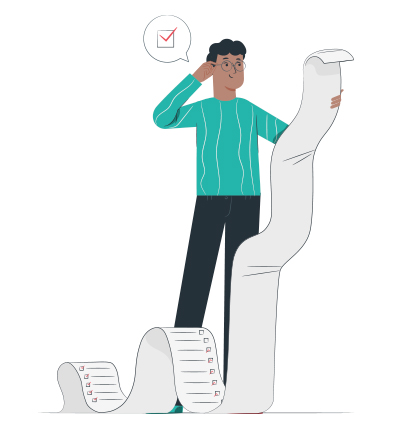 Wie lang sollte ein Lebenslauf sein?
Wie viele Seiten sollte ein Lebenslauf haben?
Die häufigste Lebenslauffrage der Welt: "Wie lang sollte Ihr Lebenslauf sein?"
Antwort: eine Seite. Wenn Sie über viel Berufserfahrung verfügen (10 Jahre und mehr), ist es manchmal sinnvoll, maximal zwei Seiten zu füllen, wenn alles, was Sie erwähnt haben, für die Stelle, auf die Sie sich bewerben, relevant ist.
Note: All of our templates are one-page CV. when you add more experiences, a second page will be added automatically, so you will not have problems adhering to the one-page limit!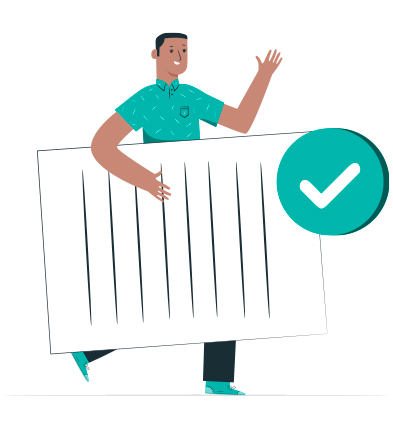 attract readers by adding a summary at the top of the CV. Think of it as an introduction to your CV. You should highlight in two to four sentences your skills, experience and suitability for the job you are applying for.
lassen Sie Ihr persönliches Resümee glänzen, indem Sie diese perfekte Formel verwenden:
[Berufsbezeichnung] mit X + Jahren Berufserfahrung in [Berufsverantwortung]. In X Jahren habe ich [die wichtigsten zwei oder drei] Leistungen erbracht. Ich finde, dass ich für [Titel] in [Name des Unternehmens] gut geeignet bin.
To learn more about how to create a professional CV summary, check out our guide.
Wenn Sie hingegen Student sind oder noch nicht viel Berufserfahrung haben, lesen Sie mehr darüber, wie man einen Lebenslauf für Studenten erstellt.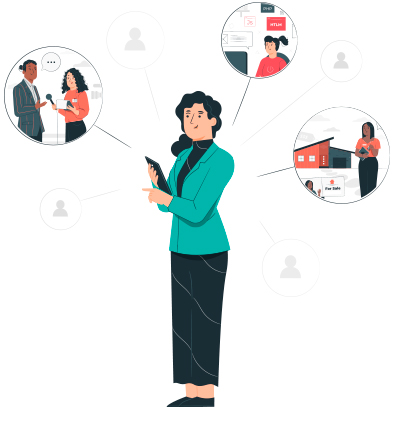 Wie man Berufserfahrungen in einen Lebenslauf schreibt
Wie man Berufserfahrungen in einen Lebenslauf schreibt
practical experiences on a CV One of the things that is easy to learn and hard to master
Berufsbezeichnung
Der Name des Unternehmens / der Institution / des Arbeitgebers
Errungenschaften oder Verantwortlichkeiten
Datum der Arbeit
Wenn Sie eine herausragende Arbeitserfahrung schreiben wollen, sollten Sie sich auf messbare Leistungen konzentrieren
Verwenden Sie diese Formel: Ich habe die Aufgabe (x) gelöst, indem ich (y) getan habe, um das Ergebnis (z) zu erhalten.
Beispiel: Verhandeln Sie mit den Lieferanten einen Plan zur Senkung der Bürokosten um 5.000 Dollar jährlich.
Zeigen Sie Ihre Leistungen anhand von Zahlen. Geben Sie keine sensiblen Informationen an.
den Umsatz in 12 Monaten um 20 % gesteigert.
Dies zeigt dem Arbeitgeber, dass Sie nicht nur ein beliebiger Bewerber sind, sondern ein hervorragender Mensch!
Weitere Informationen darüber, wie Sie Leistungen in Ihrer Berufserfahrung angeben (und den Job bekommen), finden Sie in unserem Artikel.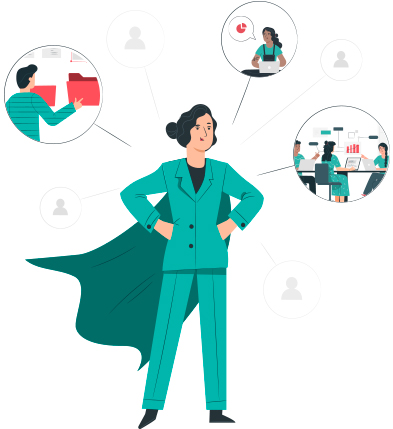 Erstellen Sie einfach einen Abschnitt "Fähigkeiten" in Ihrer Lebenslaufvorlage und listen Sie Ihre wichtigsten Fähigkeiten auf.
Wir empfehlen in der Regel, fachliche und persönliche Fähigkeiten zu beschreiben.
Not sure which skills to include on your CV? Check out the 50 best skills to enrich your CV.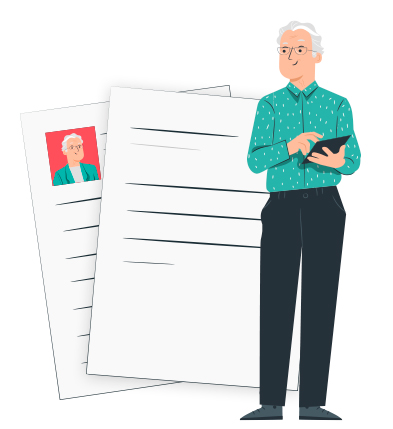 Wie erstellt man ein Anschreiben für seinen Lebenslauf?
Jede Bewerbung erfordert ein Anschreiben (zusätzlich zu Ihrem Lebenslauf). Hier sind einige Tipps, wie man es richtig macht:
Richten Sie Ihr Anschreiben persönlich an den Arbeitgeber. Je persönlicher Sie sind, desto wahrscheinlicher ist es, dass Ihre Erfahrungen Anklang finden.
Nennen Sie Ihre allgemeinen Erfahrungen (Berufserfahrung, Berufsbezeichnung usw.) und führen Sie die 2 bis 3 wichtigsten Leistungen auf, die Ihre Fähigkeiten belegen
If you really want to stand out, create a cover letter that matches your CV template. To do this, you can use one of our cover letters.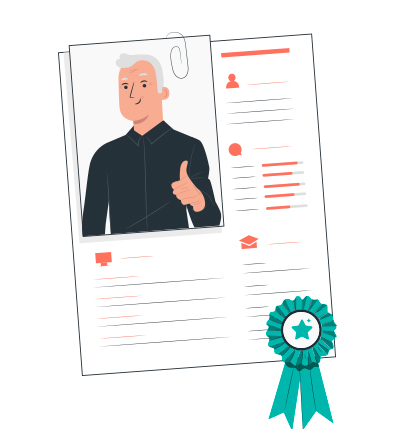 What is the best CV template?
There is no such thing as a "best CV template" – every employee / employer has their own characteristics. We recommend that you research about the company you are applying to
For example, if you are applying for a job at a bank, you may want a more professional CV template. On the other hand, if you want a job at a startup company where they value innovation the most, you should stick with this creative CV template.
Finally, if you are still not sure which type of template is right for the job you are applying for, you can use one of the professional CV templates that will fit that job.
CV Resources
A CV is a brief summary of personal and professional experiences, skills, and education history. Its main purpose isn't just to show off your best self but also to keep you employed by showing what sets you apart from other applicants who may be vying for the same position!
You know how to make a CV, but are you applying the right strategies? We have all heard of "good" CVs and bad ones. But what about the great ones-the best way for job seekers who want their chances at success in finding work increased by twofold or more! Check out this guide on creating an awesome CV that really gives recruiters something worth checking off their list when reviewing applications.
How to Write a CV for Your First Job?
The process of writing a CV might seem super scary to you. After all, most CVs are 80% about work experience and 20% summary of other accomplishments which can make it hard for those without any professional achievements or training in this area at all!
Ich weiß, dass es nicht einfach ist, vor allem, wenn so viel Wert darauf gelegt wird, so schnell wie möglich einen Fuß in die Tür zu bekommen, aber keine Sorge - wir haben einige Ideen, wie Sie sich von anderen abheben können...
Nach Aussage vieler Leute, darunter auch ich, als ich gerade in der Branche anfing und mich selbst um Stellen oder Praktika beworben habe, erwartet niemand, dass man irgendeine Berufserfahrung hat. Die Idee ist, dass ein Arbeitgeber Stellen allein aufgrund von Ehrgeiz vergibt, also hilft es wirklich, sich vorher zu informieren!
If you're looking for a career change and don't have any work experience, make sure your CV stands out. Check out our guide on how to writing a CV without work experience.
What to Put on a CV?
Kontakt Abschnitt
Berufserfahrung
Akademische Qualifikationen
Fertigkeiten
Auszeichnungen und Erfolge
Sprachen
Ehrenamtliche Arbeit
Hobbys
Außerschulische Aktivitäten und Projekte
For more information on how to place these sections on your CV, check out our article. 10 Essential CV Sections in 2021
How to Format a CV?
Among the most effective CV formats for 2020, we have selected and listed below the top picks for you from which you can select the best CV format according to your respective requirements and job demand:
Reverse Chronological or Career Ladder CVs
Skill and Competencies Based CVs
Functional CVs
All Rounder CVs
Hybrid or Combination CVs
The Reverse Chronological CV is the most common type seen in professional settings. It emphasizes your work experience and is written down in reverse-chronological order, for example with date ranges that show progression up through an organization or job title over time.
If you want to learn more about CV formats, check out our article Best CV Formats for 2020.
How Long Should a CV Be?
Kurze Antwort: eine Seite.
How to Write a CV Summary?
A CV summary is a brief description of your experience, skills, and qualifications. It speaks to the HR executive, telling them why they should hire you. If your professional summary is clear, concise, and meets their standards, you'll pique their interest, encouraging them to read your CV further.
To learn more about how to create a CV summary, check out our guide 40 CV Summary Examples (How-to Guide)
How to List Work Experience on a CV
Your work experience is an opportunity to list your accomplishments, responsibilities, and roles. You can list your work experience as follows:
Berufsbezeichnung: Geben Sie bei jedem Stelleneintrag als ersten Teil Ihre Berufsbezeichnung an.
Name des Unternehmens: Geben Sie den Namen des Unternehmens und den Ort an, an dem Sie in einer bestimmten Funktion gearbeitet haben.
Leistung/Verantwortung: Führen Sie entweder Ihre Leistungen oder Ihre Verantwortlichkeiten in der Funktion auf. Gehen Sie dabei so detailliert wie möglich vor. Beispiel: "Erstellung einer neuen Keyword- und Titelvorlage für organisches Inbound-Marketing und Steigerung des Blog-Engagements um 20 % innerhalb von 3 Monaten".
Daten der Beschäftigung.
How to List Skills on a CV?
According to the latest survey conducted by a career website, people often tend to choose bizarre skills to put on CV which have no particular relevance to their intended job position or career domain. This results in either the employer dumping the CV in the dismissed pile or discarding it after a cursory glance. Therefore, picking out the best job skills that align with any sort of career choice seems like a tricky task. In order to make things easier and more effective, we have compiled a list of 101 Essential Skills to Put on a CV [For Any Job]. These job skills can be fitted into your CV for any job that you are applying for.
How to Make a Cover Letter For a CV?
Job hunting sucks. Perusing through online job listings, refining your CV, as well as preparing for grueling interviews—none of it is fun. For many, the most daunting part of the process is crafting a cover letter. There's so much conflicting advice out there; it's difficult to know where to start.
If you want to learn more about how to write an effective cover letter, check out our comprehensive guide.