Chronological Resume Writing Guide 2023
What specifically is a chronological resume and how really should it be written? What might a chronological resume look like in 2023? With increased unemployment rates during the COVID-19 pandemic, the job…
Resume Help
-

Chronological Resume Writing Guide 2023 Get your free resume now
Chronological Resume Writing Guide 2023
What specifically is a chronological resume and how really should it be written? What might a chronological resume look like in 2023? With increased unemployment rates during the COVID-19 pandemic, the job market is more competitive than ever. The importance of writing a well-structured chronological resume cannot be downplayed at a time like this. If…

Sarah Reynolds
Content Specialist
Published on: August 17, 2021 , Updated on: January 3, 2023

What specifically is a chronological resume and how really should it be written? What might a chronological resume look like in 2023?
With increased unemployment rates during the COVID-19 pandemic, the job market is more competitive than ever. The importance of writing a well-structured chronological resume cannot be downplayed at a time like this.
If you want your resume to get noticed, you need to step up your game. Otherwise, your resume—like many others like it—will end up in a junk or trash folder somewhere, extinguishing your hopes of landing that job you had applied to.
A resume is essentially a formal document outlining your professional profile. It categorizes your past qualifications, achievements, and experiences, highlighting the most important details.
There are various styles and formats used for resumes. In this blog, we'll be discussing one of these styles in detail: the chronological resume.

Let's get started.
What Is a Chronological Resume?
A chronological resume is a type of resume format in which you list all of your work experiences in reverse chronological order, i.e. list the most recent experience at the top of the resume.
The resume starts with your current or the last held position, and continues to list the jobs you had before that. In doing so, it highlights your work experiences and qualifications in an organized and logical way and makes it easier for recruiters to get an insight into your professional profile.
The chronological resume has been popular for several years and is among the most commonly used format for 2023. It's used by experienced professionals from various industries and backgrounds as it allows them to accurately list facts.
Since the focus is on the reverse chronological order being utilized, your resume must contain all relevant dates throughout the document. This applies to all of your professional, academic, voluntary, or extracurricular experiences listed in the resume.
how to write a chronological resume?
Include a list of your contact details.
Start off with a powerful resume introduction.
Write about your professional history in reverse chronological order.
Include a succinct section about education.
Describe your skills.
The Benefits of Using a Chronological Resume
Wondering why chronological resumes are so popular? The simple and to-the-point format makes it easier to convey and absorb information. This helps both recruiters as well as job seekers.
The format of a chronological resume also helps clearly display career progression. Recruiters can easily get a glimpse of applicants' journeys and use the reverse order to trace back their careers.
Chronological Resume Structure
The resume structure is fairly straightforward. The prime objective here is to ensure that all of your qualifications and experiences are listed in reverse chronological order.
The resume structure includes:
Contact details
Resume summary/objective
Professional experiences and work history
Academic qualifications and educational background
Relevant hard/soft skills
Additionally, you may also include certain optional sections in your resume to highlight your voluntary experiences, language proficiency, or certifications.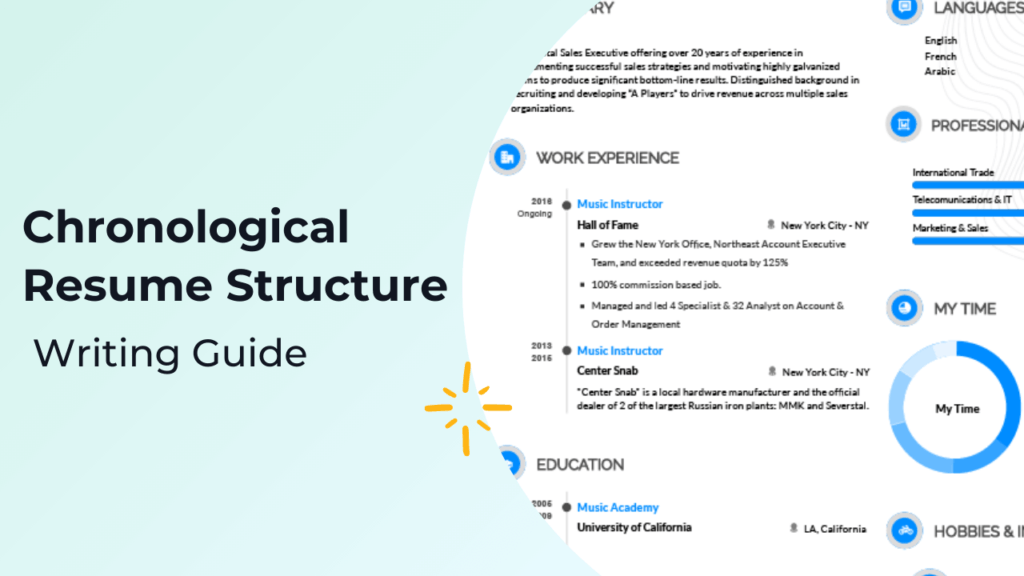 A Step By Step Guide to Creating a Chronological Resume
As you may have noticed, the structure of a chronological resume isn't all too different from the traditional resume format you're used to seeing. It has the same sections that most resumes use. So, what sets a chronological resume format apart? The trick is in how you curate each section.
Let's go over this in detail:
1. Start by Filling in Your Contact Details
The contact section sits at the very top of the resume, usually aligned to the left or at the center. This section should include your:
First and last name
Email address
Phone number
Location (city)
Make sure the information you enter is accurate and free of any typos or errors. This is what recruiters will use to contact you if you match their requirements, so you don't want to enter the wrong digits or miss a letter in your email address.
You can also choose to include the URL to your LinkedIn profile. Do this only if your profile is up to date and organized. You may also add URLs to other social media accounts if they're relevant to the role or the industry you're applying to.
For instance, if you're applying for an interior designing position, you can share your Instagram or Facebook profile where you've added pictures of your previous work.
2. Write Your Career Statement
The next thing to add to your chronological resume is your career statement or candidate profile. This is done in the form of either a resume summary or a resume objective.
A resume summary is a brief overview of your professional experiences. It's used by individuals who have several years of work experience. On the other hand, a resume objective highlights your career goals and aspirations.
It's mostly used by candidates who have limited work experience, such as those looking for entry-level roles or planning on switching careers.
3. Elaborate on Your Work Experience
Here comes the main crux of your resume: the work experience section. This is undoubtedly the most important part of your resume as it highlights all that you've done and achieved over the years. It's also where the reverse chronological order comes into play.
As discussed above, you need to list your work experiences starting from the most recent one. Here's how to go about it:
Start by stating your current/latest designation as the first heading within the section
State the company name alongside the designation
Mention the dates of employment next to the job title, including starting and ending dates. If you're currently employed at the job, replace the ending date with "present"
Beneath the heading, list your core responsibilities and achievements (e.g. "Managed the company's official social media platforms")
The text should look something like this:
Marketing Head – XYZ Firm (2019 – 2023)
Executed successful marketing campaigns for international brands such as "A", "B", & "C"
Conducted training seminars and marketing workshops for internal teams
Set up an in-house social media management team
Follow the same pattern for every job entry as you move down the chronological order.
Make sure you highlight your quantifiable achievements wherever possible. Avoid using lengthy sentences or wordy chunks of text, keeping things concise and to the point.
Don't forget to tailor your resume according to the role you're applying for! If you've worked multiple jobs in the past, exclude the ones that are irrelevant or emphasize more on the most relevant ones.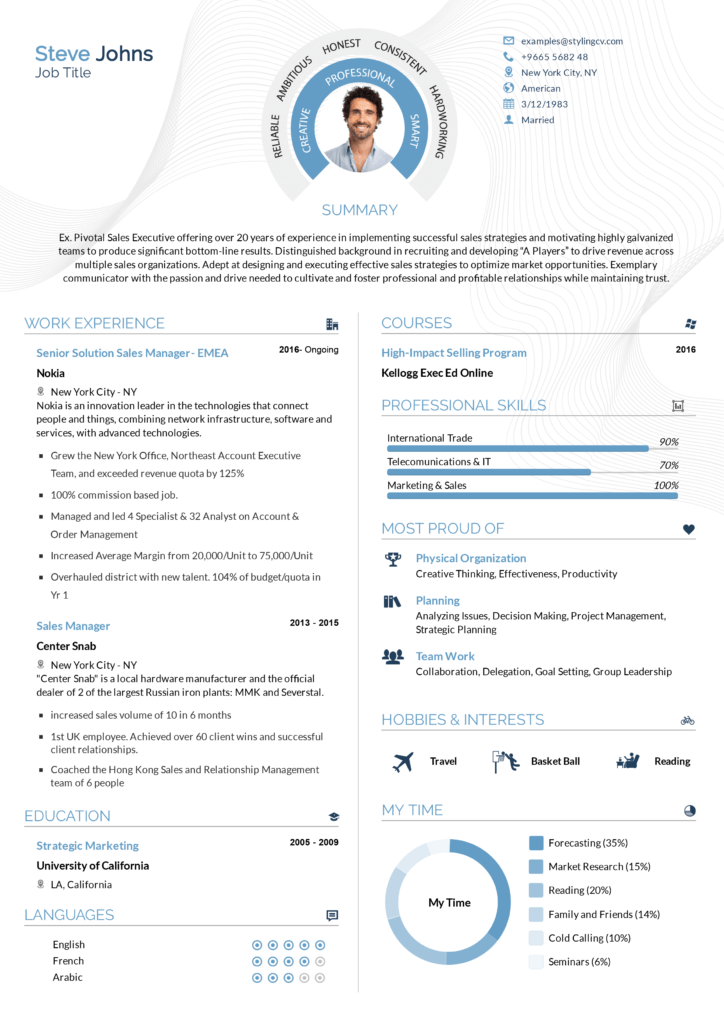 4. Mention Your Educational Background
Once you've listed your work experiences, follow the same strategy to fill out your education related details in reverse order. This section doesn't need to be as elaborate as the work section, though. Here, you only need to focus on what you studied, when you studied it, and where you studied at.
For instance, if you hold a Master's Degree and are currently pursuing your PhD, there's no need to mention your high school diplomas. You can simply include your previous and ongoing college degrees.
On the other hand, if you're a fresh graduate or have limited work experience, you can include your high school education alongside your undergraduate degree.
For every qualification that you include, don't forget to mention the:
Degree & program name
Name of the educational institute
Period attended
You may also mention your CGPA, majors/minors, and academic achievements. Unlike the work experience section, you don't need to elaborate on your courses or study matter under each heading.
5. Impress With Your Skills
Finally, it's time to show recruiters what you're capable of in the skills section. The reverse chronological order isn't really applicable here. You can list all of your hard and soft skills, choosing the ones that are the most relevant to the role you're applying for.
Hard skills are technical, measurable abilities needed for a job. For instance, Cloud Computing or knowledge of Photoshop would count as hard skills.
Soft skills are interpersonal skills that reflect your personality. They may include your critical thinking skills, communication skills, and leadership skills.
Don't downplay what you're capable of! Include a balance of hard and soft skills, listing the most relevant ones at the top.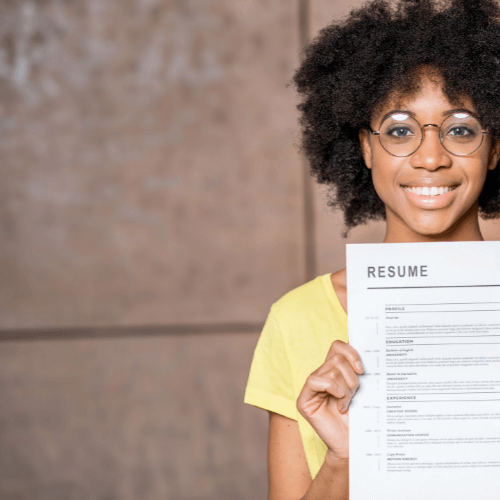 6. Include Optional Sections
Once you've added all the core details in your chronological resume, think of what additional information can be included in it. This is where you turn to optional sections to earn yourself some brownie points.
Optional sections may include:
Community or voluntary work
Languages (applicable if you're fluent in more than one language)
Hobbies & interests
Extracurricular activities & memberships
Awards & certifications
Be smart about what you include!
Who Should Use a Chronological Resume?
We've discussed at length what the structure of a chronological resume looks like and what each resume section entails. Now it's time to look at who benefits from this resume format.
One of the best things about a chronological resume is that it can be used by just about any job seeker, irrespective of their industry or experience. Most job seekers are familiar with the layout and find it to be an easy way to organize their professional and academic information.
In other words, there's no specified group of job seekers and candidates to whom this resume style is beneficial to. Anyone can use the format and tailor it as per their experiences and requirements.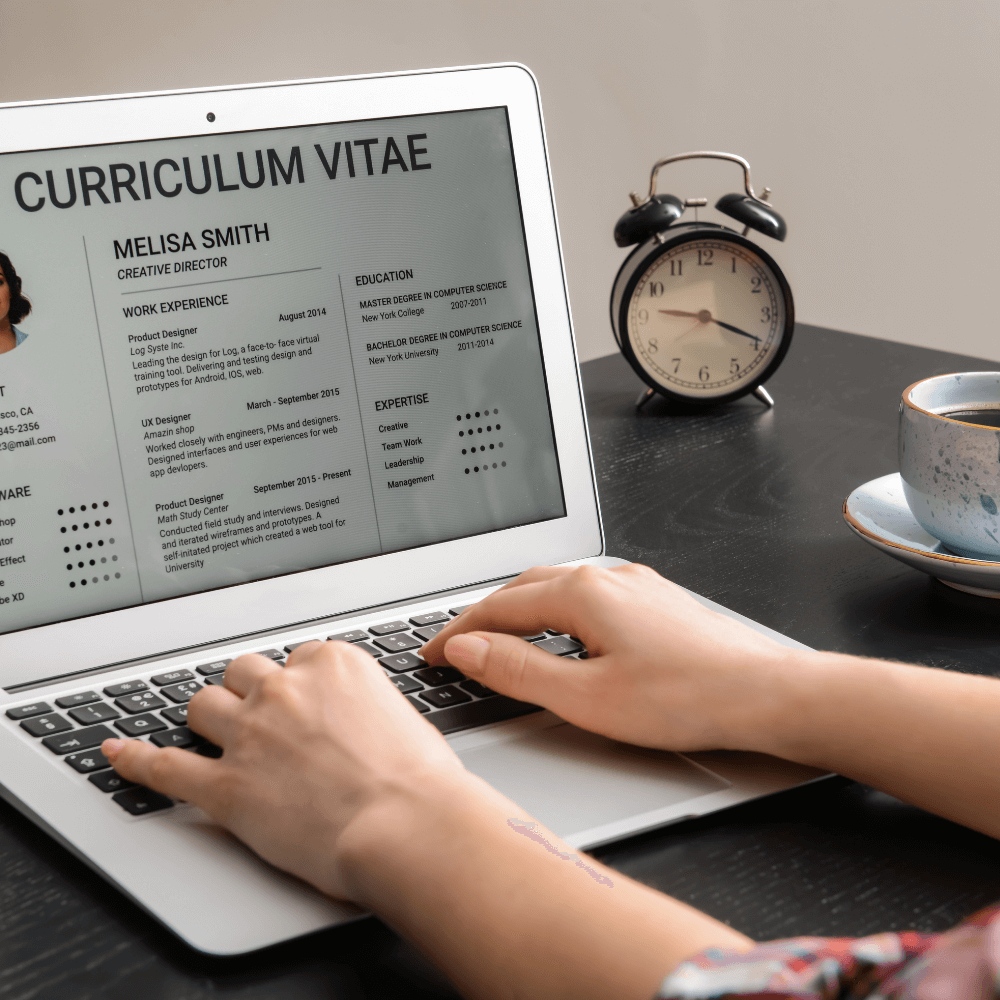 That said, there's no denying that a chronological resume is most effective for applicants who have solid work experience. The format enables them to easily list all of their accomplishments, most recent to first, and show recruiters that they have sufficient experience and skills.
There are also instances where using a chronological resume isn't the best option. Sure, you can use it and tailor it according to your needs, but there are other formats that can help you more.
For example, if you're switching careers and your last three jobs have been in a completely different field, you should use a functional resume style. This will allow you to highlight your skills needed for the industry you're aiming to be a part of, while also showcasing your work history.
Similarly, if you've switched jobs one too many times or have gaps in your resume, then it's best to use a format that diverts focus from these aspects. Instead of using a chronological resume, you can use a combination approach blending the functional and chronological styles.
Bonus Resume Tips
As important as the formatting and structuring of your resume is, you can't neglect the content itself. Everything that you include in your resume should be accurate, well-written, and impactful.
Use bullet points when mentioning their accomplishments and qualifications
Be as concise as you can be and use action verbs to highlight the impact you made at your job instead of just listing down your duties
Use relevant keywords to prevent your resume from getting lost in an applicant tracking system.
Proofread every single thing you write and triple-check for grammatical errors and spelling mistakes
Keep your resume one page long and include only the most relevant details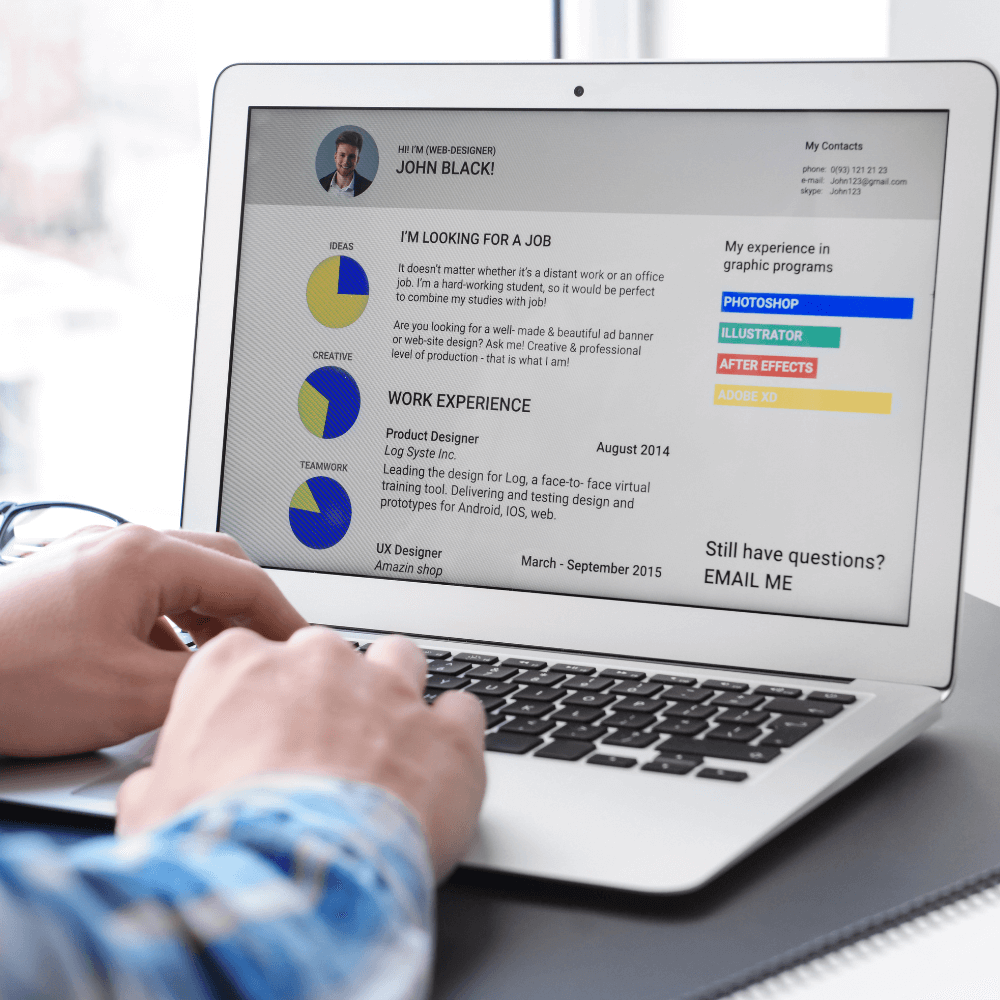 Remember, there's no one-size-fits-all approach that you can use for your resumes. Revise your resume each time you're applying for a role, tailoring it according to the job requirements and expectations.
Also get in the habit of updating your resume periodically so that you don't forget to include recent accomplishments and always have a draft ready to send at a moment's notice.
FAQ:
1- What are the 5 parts of a chronological resume?
Your chronological resume should have the following five sections: contact information, summary, work experience, education, and supporting information. They are arranged in this post according to the queries that each section must address.
2- Is CV written in chronological order?
On a resume, work history should always be listed in reverse chronological order. Your employment history should start with your current or most recent position at the top and work its way down to your oldest but still relevant position.
3- How do you do chronological format?
Back Heading. NAME, FIRST AND LAST.
Resume Introduction. Dedicated professional with [number of years] years of experience in [business].
Work or Practical Knowledge. Recentest Job Title.
Education. Name of degree/major.
Competencies and Certifications
Extra Section for Your Resume.
4- Why do we use chronological resume?
Employers can more easily appreciate the significance of your most recent and pertinent work experiences when reading a chronological resume. Prioritizing the most recent information on a resume helps ensure that your experience is visible because employers may only spend a few seconds reviewing each one.
Your Go-To Resume Building Platform
Having trouble creating the perfect chronological resume? That's what we're here for!
Styling CV helps job seekers and applicants get one step closer to their dream jobs by providing them with the tools needed to create impressive CVs and resumes.
We offer customizable resume templates for all industry types to accommodate each individual applicant's needs to help them qualify for the job interview. You can also use our Resume Builder to create the perfect profile.
Create your basic account today to give it a try for free and design your chronological resume!
Related articles
Build your resume in 10 minutes
Use professional field-tested resume templates that follow the exact 'resume rules' employers look for. Create My Resume
BUILD MY RESUME NOW