Writing a Resume without Work Experience
Writing a resume for the first job Are you a fresh graduate and stressed out about applying for jobs? Do you get worried when you look at the lengthy resumes of other…
Resume Help
-

Writing a Resume without Work Experience Get your free resume now
Writing a Resume without Work Experience
Are you a fresh graduate and stressed out about applying for jobs? Do you get worried when you look at the lengthy resumes of other people who have years of work experience? Well, there's no reason to fret. In this blog post, we will discuss how you can write a resume with no experience. Can…

basil
Content Specialist
Published on: August 18, 2021 , Updated on: December 7, 2022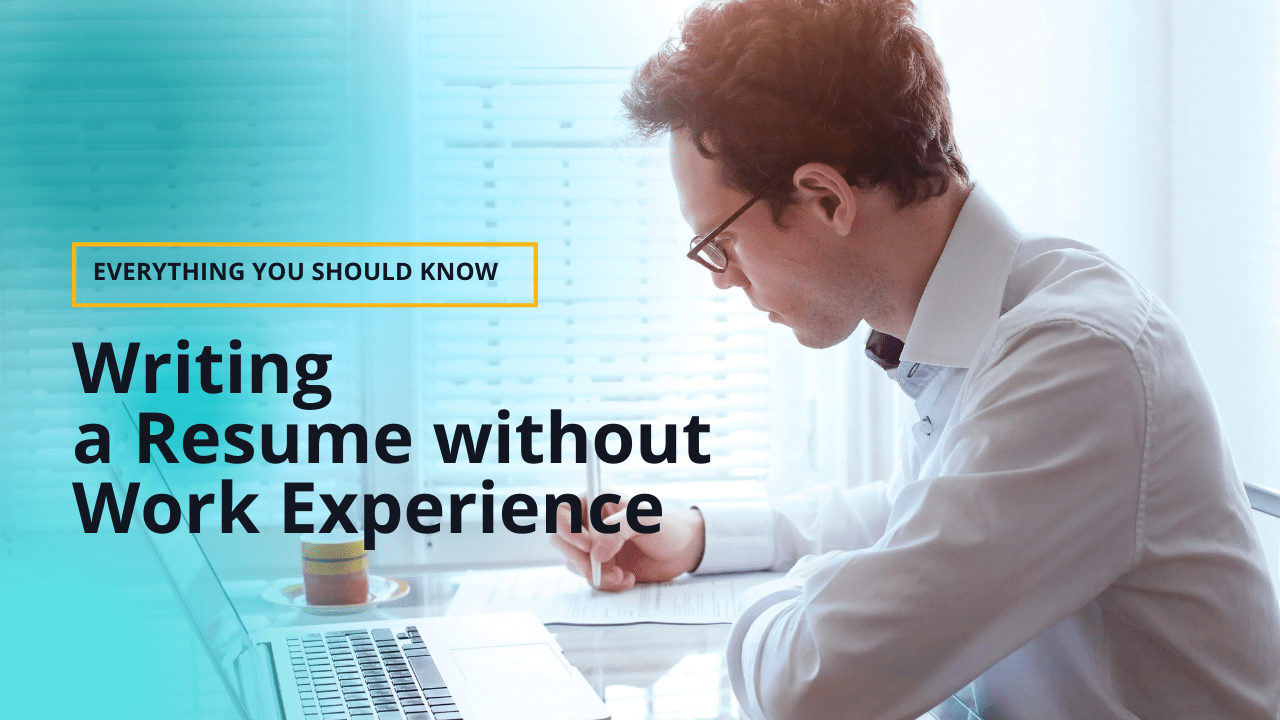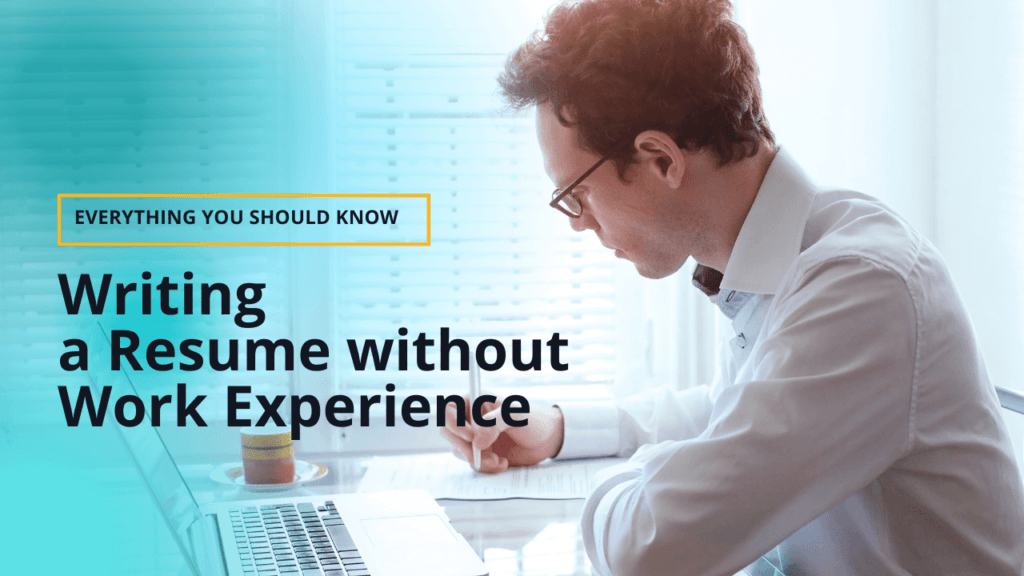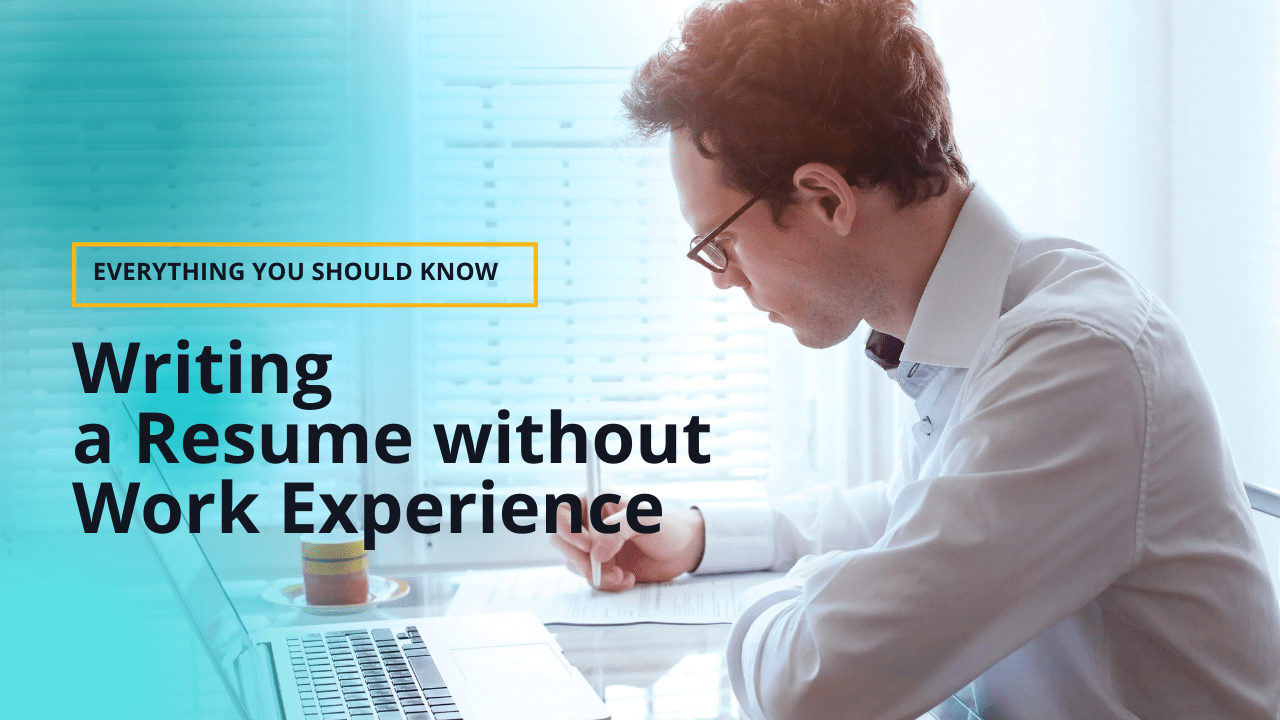 Are you a fresh graduate and stressed out about applying for jobs? Do you get worried when you look at the lengthy resumes of other people who have years of work experience? Well, there's no reason to fret.
In this blog post, we will discuss how you can write a resume with no experience.
Can You Still Apply for a Job if You Don't Have Any Work Experience?
Whether you're a fresh graduate, or it's just the first time that you're entering a job market for whatever reason, the good news is that you can still apply for jobs even if you don't have any prior work experience. You will indeed be competing against candidates with years of work experience, but many other things can help you get hired.
Having prior experience is an advantage, but if you are just getting started in the job market or have been out of work for a while, you can still make it to the job interview and get hired.
You just need to know how to present yourself and convince the employer that you're good enough to be given a chance. After all, even those with experience must have started fresh at some point.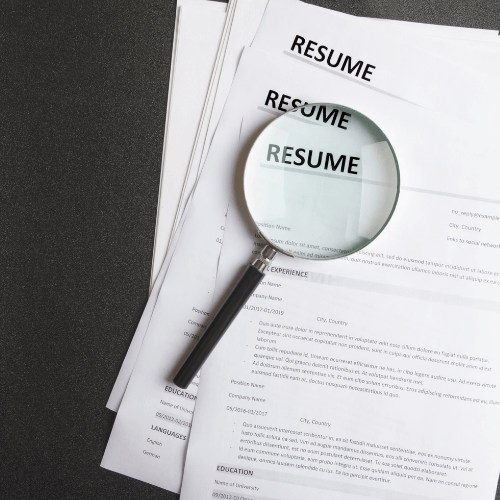 how to write a resume with no job experience?
Instead, concentrate your efforts on your education to develop a standout resume with no experience. Include projects, soft and hard talents, and internships that are pertinent. You can also list sections for your interests, hobbies, languages, certificates, and achievements on your resume.
Explain Why You Don't Have Work Experience in Your Executive Summary
An executive summary of your resume is supposed to be a brief introduction to everything you've done or achieved. Although you can explain things in a cover letter too, it's always good to have an executive summary because not every employer will have time to go through your cover letter.You should keep this section short and simple by explaining why you've been unemployed.
If you're a fresh graduate, it might not be that big of an issue as it makes sense that not everyone can start working while completing their studies. However, if it's been over a year, since you graduated, and you haven't been hired yet, you may need to include a reasonable explanation for it.
Focus Your Accomplishments
You may have a lot of knowledge about the field, but employers are looking for more than just an employee with job knowledge and skills. They want to know how you can add value to their business by increasing their productivity. For this purpose, it's important to include an accomplishments section that not only compensates for not having work experience but also increases your likelihood of getting hired.
An accomplishment section shows the employer what you're capable of and how you've used your current knowledge and skills. The accomplishment section can include any projects you led or managed, any awards or certificates you won, or any other achievements during your university life that are worthy of praise and appreciation.
Demonstrate Your Communication Skills
When you're a fresh graduate or new to the job market, you should demonstrate your communication skills as much as possible. Effective communication is one thing that can help you stand out from your competitors in the market.
Since your resume and cover letter are the only means you can communicate initially, make sure you utilize them effectively.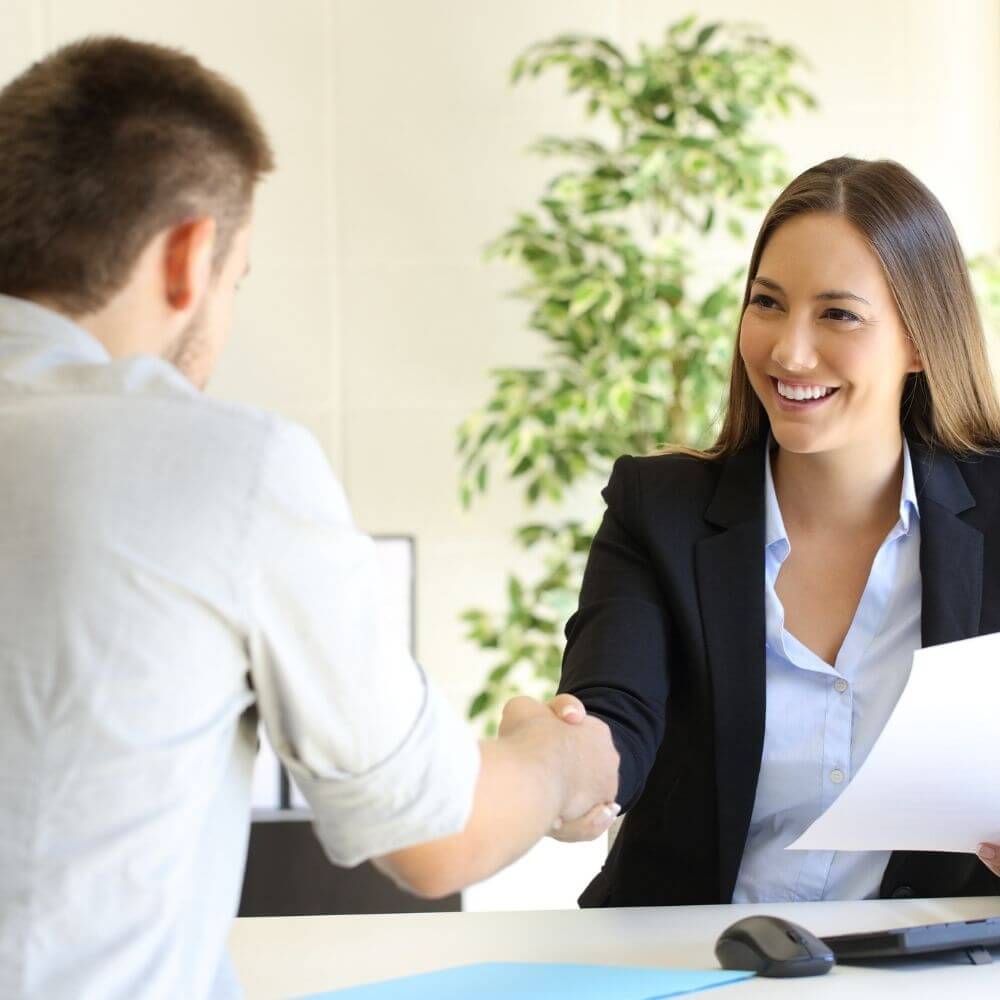 Highlight Passive Knowledge and Skills
When you are new to the workplace, it's important to demonstrate that you have other skills besides hard skills. An employer might be interested in hiring you even if you don't have any relevant job experience. However, to be considered, you must have at least some soft skills that can be useful for the company.
Talk As Much As You Can About Your Education
If your education is relevant to the position you are applying for, then include it on your resume. If there is nothing else to add, use the space to talk about all your degrees and certifications. Focus particularly on those aspects that can give you an edge.
You can also add relevant coursework that can increase your likelihood of getting hired. For instance, if you've applied for a marketing position, and you had any advanced marketing courses, you can talk about what you learned from them.
Include Your Professional Memberships and Awards
If you belong to any kind of organization or have been involved in any volunteer activity that pertains to a particular industry, make sure to list it on your resume. This will give the impression that you are a team player and have broad interests.
It will also make your resume more meaningful to employers who might be interested in hiring you for the job.
Volunteer work can be a great way to get your foot in the door if you are looking for employment. And while you might worry that volunteer experience won't translate into professional skills, it can help you stand out more than paid experience.
Employers will not only see that you have a volunteer-oriented nature, but that your past volunteer work may have somehow contributed to the company or industry for which you are applying. You can also include this information on your resume if volunteering is related to the position for which you are applying because it shows initiative and passion for the industry.
Internships
Even if you don't have any work experience, internships can be sufficient to give an employer an idea of your capabilities. Hence, make sure you talk in detail about all your internship experiences even if you think they aren't too relevant to your desired job.
Internships show that you were doing more than just studying at university and you have a career-oriented approach.
Don't Overdo Anything
At times, students overdo things when trying to compensate for not having work experience. However, this will only make you come off as desperate and decrease the likelihood of getting hired. When writing your resume, remember that it is meant as an introduction to you and the unique skills that you have. Listing too many specific tools and skills can make you appear too desperate or an arrogant individual focused on bragging about themselves. Don't add any irrelevant information such as your hobbies or personal life because regardless of whatever anyone says, your employer has no interest in any of that.
Keep Following Up
Once you have submitted your resume to potential employers, don't sit back and relax. Remember that it is the first step in the hiring process and it will not necessarily guarantee that you will get a call or an interview.
If you do not hear from someone within the first few days after submitting your resume, email or call them for a follow-up. It shows the employer that you're interested in working with them.
What Makes a Good Resume?
So far, we have discussed some of the ways you can make a resume even if you don't have any relevant work experience. Let's now look at some of the general tips on making a resume that ca increases the likelihood of getting hired.
Conciseness
We can't emphasize this enough. A good resume is concise yet complete and comprehensive. Your resume should be short — preferably one page, but a maximum of two pages. Anything more than two pages is typically excessive and unprofessional.
If you're new to making resumes, it may take you some time before you learn how to make professional-looking resumes.
Zero Tolerance for Typos
Most serious employers don't have any tolerance for typos because a typo in your resume indicates that you're non-serious and careless. It matters even more if you don't have any valid or relevant work experience.
Your resume should be proofread numerous times before it reaches hiring managers' inboxes. This includes not only looking for typos but also grammar mistakes and formatting errors. These can reflect negatively on you as you may appear to be unprofessional.
Don't Oversell Yourself
We discussed this earlier as well that you should not come off as too desperate. No one likes a braggart, so it's better to leave out extra details that may make you sound arrogant. Be confident in what you've done but don't oversell yourself with statements like "I am the best at what I do."
Show Your Passion
No employer or hiring manager wants to hear candidates say they are in the job market because they have to be. They want employees that are genuinely interested and passionate about their field and the job they'd be applying for. Hence, make sure you've something to show that.
Know Your Audience
Only tailor your resume to the job you are applying for. Don't send out a generic resume to multiple jobs. A specific resume helps you stand out among the growing pile of competitors and increase your chances of getting hired.
A lack of specific details about your skills or professional experience is another thing that hiring managers cannot stand. Be sure to include case studies that highlight your skills and show how you can apply them to the job you are applying for.
Poor Layout
A resume should be clean, neat, and organized. If you don't have any work experience, and your resume doesn't look professional either, the employers will not even bother to what else is there on the resume. Hence, organization, layout, and formatting are super important.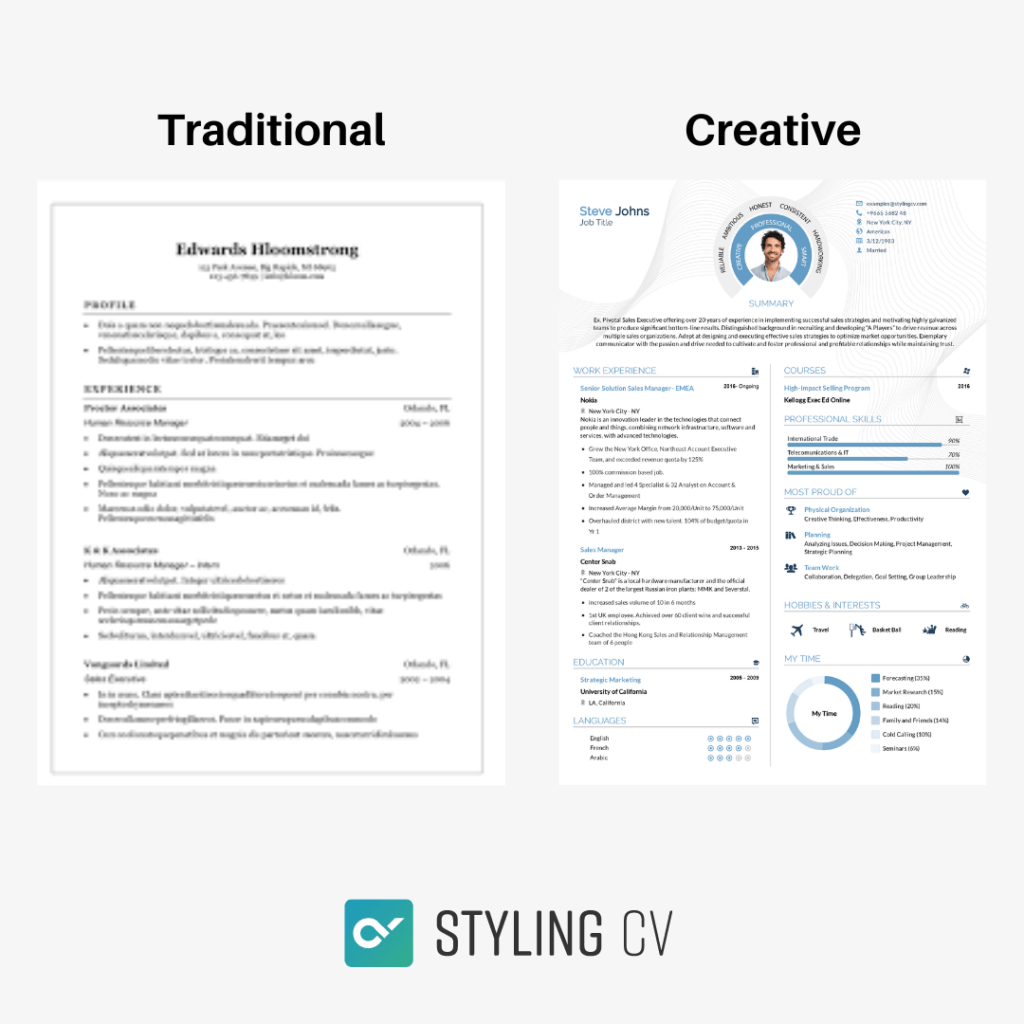 Weak Objective
An objective on a resume is key and should reflect what you want to be doing in a particular industry. If you have an unclear objective, it shows inconsistency and lack of passion, and reduces the likelihood of getting hired.
A great resume will have a nice, concise statement about what you want out of the job, and how you can help the company. "To obtain an administrative assistant position at XYZ Company where I can utilize my administrative skills and work ethic" is good. "To get hired as an admin for your company because I need work" isn't going to work.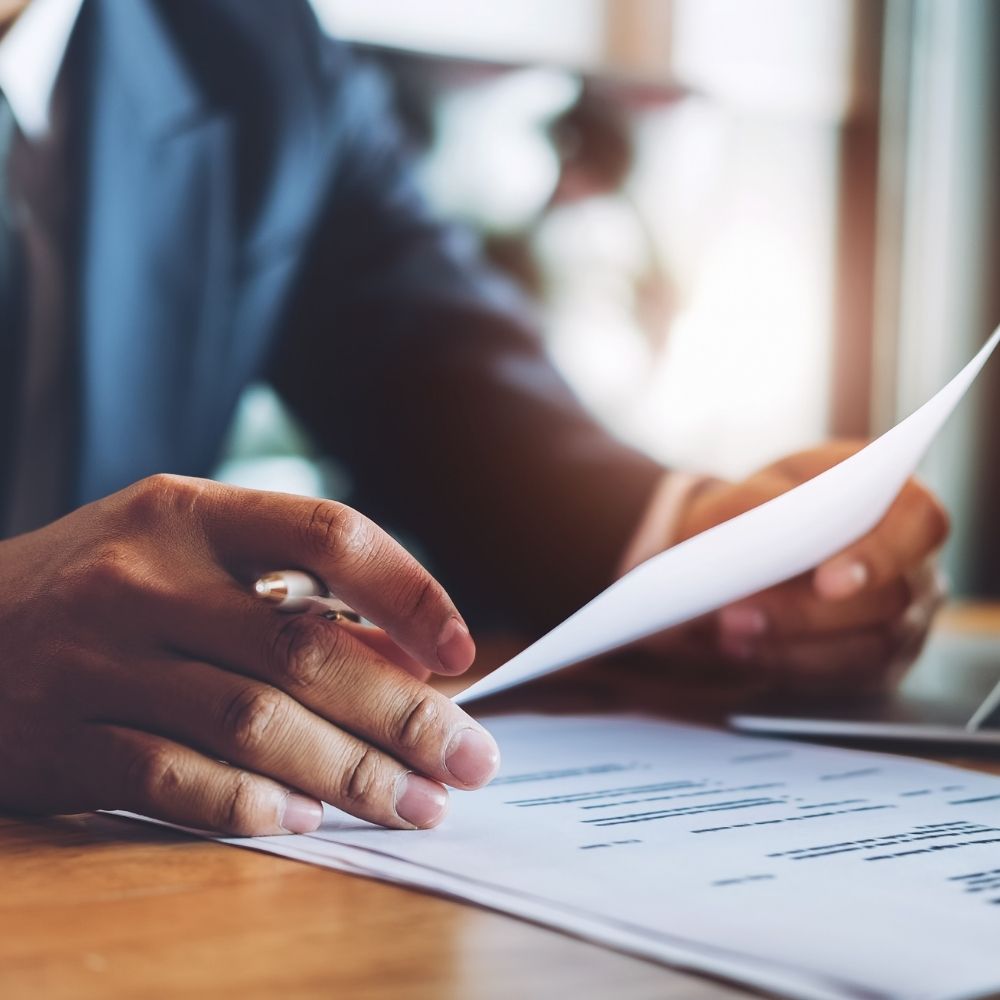 No Visual Interest
Resumes are often overlooked because they have no visual interest to draw in the reader. Having an aesthetically pleasing resume may not seem important at first, but it can make a difference in whether or not your resume gets read.
What Else Can You Do?
The chances of getting hired without any work experience are slim but not completely out of reach. It will take a lot of hard work and determination to get there. Pursuing an internship can be a great way to get your foot in the door at a company you're interested in, and it can help you develop the skills and experience you need to land that full-time position.
If you don't have any internships or any work experience, then doing some freelance projects may also help.
FAQ
1- how to write a resume when you haven't worked in years?
Focus on your resume's skills.
Include any volunteer work you performed while you were unemployed.
Increase the emphasis on your education by expanding the education part of your resume.
Add any certificates you obtained while looking for work.
2- how to write a resume for a job with no experience?
Showcase your education. Emphasizing your schooling is an excellent method to highlight your abilities, interests, and background if you lack work experience.
Specify any relevant experience.
Describe your skills.
Include a synopsis.
Employ a template.
Adding a Cover Letter
Cover letters are always very important when applying for any job. However, when you don't have work experience on your resume, it's even more important to utilize a cover letter to engage with potential employers and sell yourself beyond your resume.
Your resume is a fact sheet of your skills and experience. Your cover letter is your opportunity to sell yourself as the ideal candidate for the job. This means providing specific examples that highlight why you are a good match for the job and business culture, especially if you have little or no experience in the field. You can also use this letter to include any details on your resume that were too much to add to the resume. For instance, if you were unemployed because you had your startup, a cover letter can be a good opportunity to communicate such things.
Tailor your cover letter so that it accurately reflects your personality and skills, which is something different than everyone else sending out their resumes. That means including information on how you want an employer to view your skills and experience instead of just listing what is currently on your resume (which is mostly what other people do).
Get your resume designed in just a few clicks. At StylingCV, our smart step-by-step wizard can guide you with everything that you need to develop an appealing resume.
We also have free, HR-approved templates and you can also find pro tips from top experts on our website. All our resume templates are customizable to your needs. Create your basic account today to give it a try for free.
Related articles
Build your resume in 10 minutes
Use professional field-tested resume templates that follow the exact 'resume rules' employers look for. Create My Resume
BUILD MY RESUME NOW