Cómo redactar un currículum profesional 2023
El currículum profesional puede ayudarte a destacar entre los demás solicitantes de empleo y a causar un impacto positivo en el posible empleador.
Resume Help
-

How to write a professional resume 2023 Obtenga su currículum gratis ahora
Cómo redactar un currículum profesional 2023
El currículum profesional puede ayudarte a destacar entre los demás solicitantes de empleo y a causar un impacto positivo en el posible empleador.

Sarah Reynolds
Especialista en contenidos
Published on: May 2, 2018 , Updated on: January 3, 2023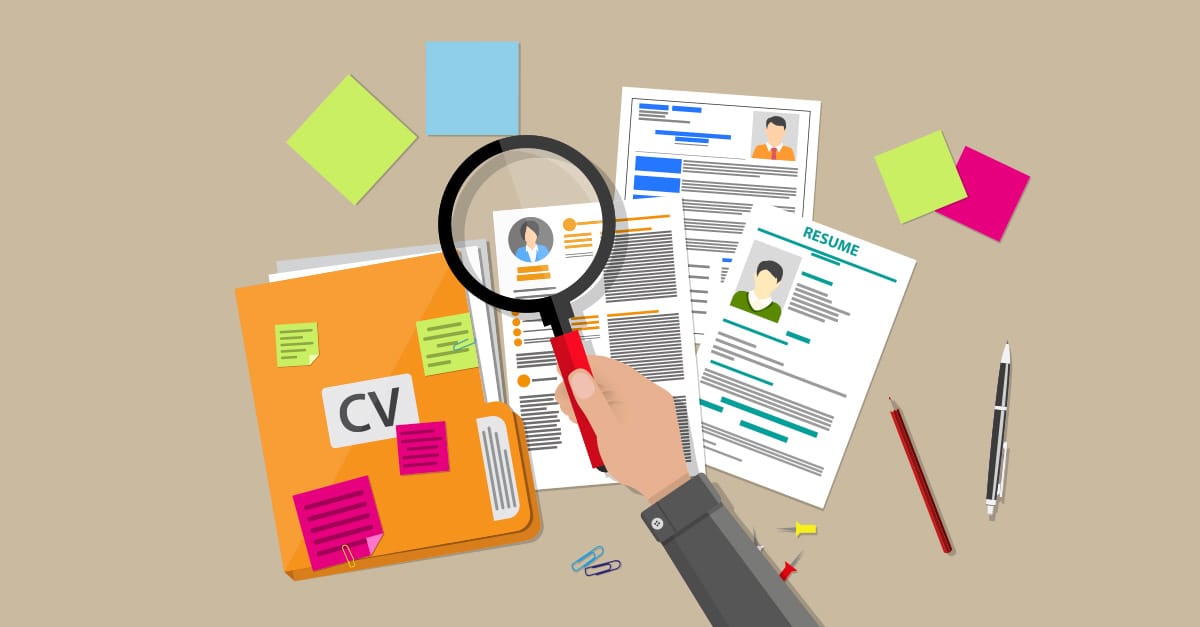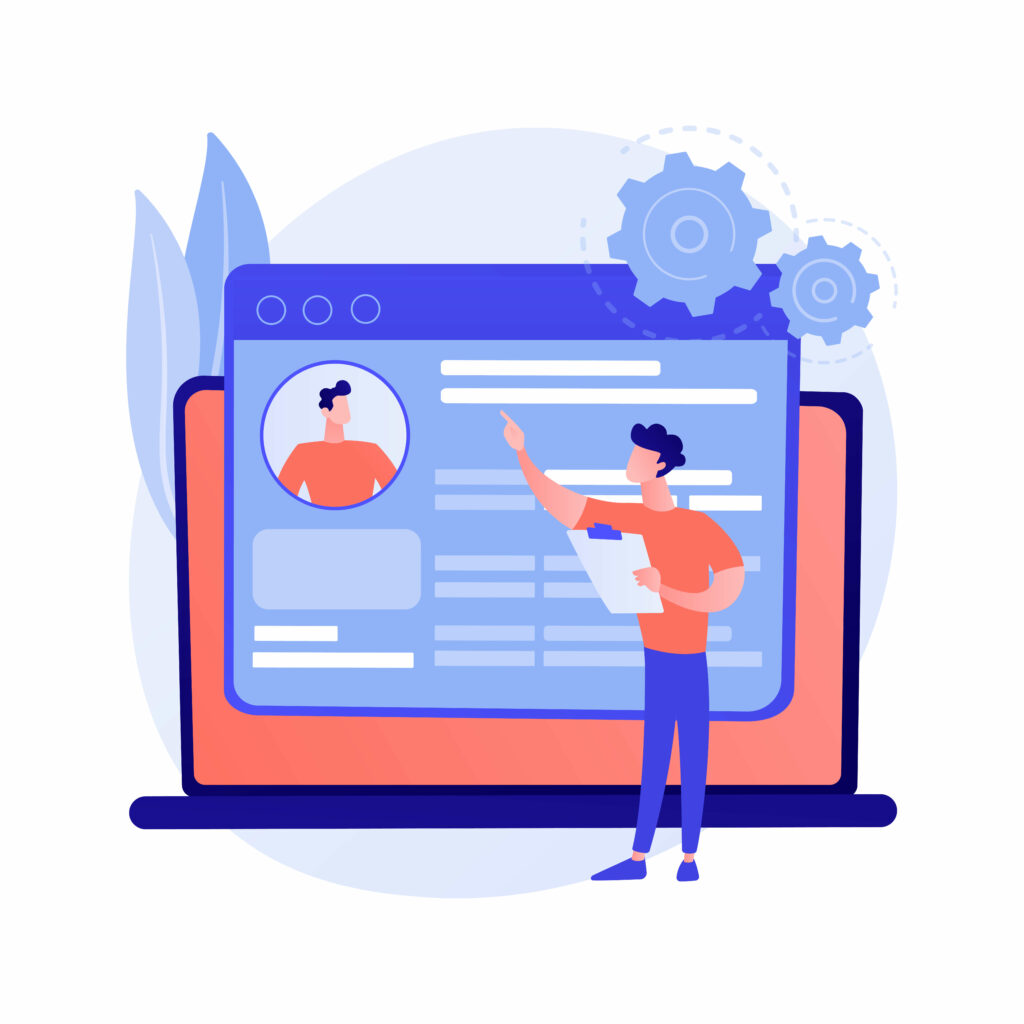 In this article, we highlighted "how to write a professional resume" with an explanation of the most important points and tips.
You will learn about:
how to write a professional resume.
Important tips for writing a perfect resume.
Important examples.
What to do and what not to do.
One cannot underestimate the importance of a professionally written.
This is because the first thing which goes into the hand of your prospective employer is your resume and you don't want to miss a chance of creating a first impression.
Tanto si buscas un nuevo trabajo, como si quieres cambiar de carrera o no has necesitado un currículum desde hace muchos años, el proceso para conseguir una entrevista de trabajo empieza con un currículum.
Escribir un currículum es una habilidad y puede ser una herramienta adecuada para ayudarte a conseguir una entrevista de trabajo.
A professionally written resume can help you stand out from the other job applicants and help you to make a positive impact on the prospective employer.
Today with the help of resume builders it's possible to avail a professional resume template; you don't have to build your resume from scratch, instead just focus on resume writing.
There are ample of websites providing free resume templates and they also have many examples of a winning resume which can guide you in numerous ways.
So what is actually needed on your resume to impress the recruiter?
La guía de redacción de currículos profesionales puede ayudarle con las normas y consejos para la redacción de currículos que se detallan a continuación.
Su historia de éxito comienza con un currículum
Cree un bonito currículum, impresione a su futuro empleador y consiga el trabajo que siempre ha deseado.
Construir mi currículum AHORA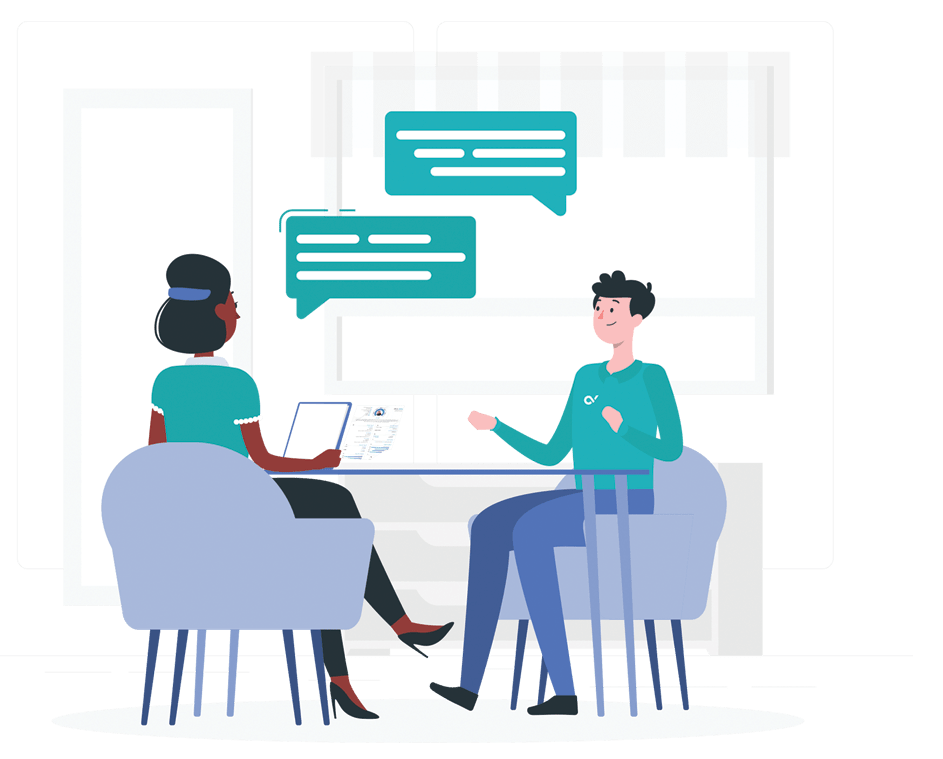 Diferencia entre un currículum y un CV
¿Qué es un CV?
El CV es un resumen detallado de tus datos profesionales y académicos.
¿Qué es un currículum?
Un currículum vitae es normalmente corto y dulce, de 1 o 2 páginas, mientras que un CV es largo y elaborado, de 3 o 4 páginas.
Read more: CV vs Resume what is the difference – 2022
Seleccionar el mejor formato para su currículum
Básicamente, hay tres tipos diferentes de formato de currículum que incluyen
Chronological resume format
Functional or Skill based resume format
Combination resume format
The Chronological resume format is basically ideal for people with years of job experience behind their back.
With the help of this format, they can showcase their roles and job description of a number of years very easily.
The functional or a skill based resume format is ideal for those who lack job experience or those who have graduated recently.
Combination resume format is the best option for people who have plenty of job experience and diverse skill set.
Selecting a right format for the resume can be confusing, but if you use a resume builder this task can become really very easy.
This is because the resume builder selects the type of format based on the job you are applying for and your experience.
¿Cómo seleccionar el mejor diseño para su currículum?
The first thing which the employer notices about your resume is the layout. The employers can reject your resume if it is unorganized and shabby, it's boring to read and if it's too long with filler content.
Therefore selecting a resume layout is very important.
Creating a layout for a winning resume was a time-consuming and tedious task. But with the help of the resume builders, this task has become a piece a cake.
El diseño del currículum debe tener
Una página (máximo tres).
Títulos de área claros.
Abundante superficie en blanco, sobre todo en los bordes.
Estilo de texto fácil de leer.
The resume builder site have options where you can choose a professional template and customize it as per your requirement.
You just have to fill some fields and your job is done. The main advantage of using a resume builder is that the important things are organized automatically.
¿Qué incluir en su currículum?
The most important thing you should consider while creating a resume is to keep it short, simple and to the point.
No employer is going to read your resume thoroughly, they will take a glance at it for a few seconds and that's where your resume should do the talking.
The key features which should be included in your resume are as follows:
¿Qué incluir en su currículum?
Experiencia laboral
Información de contacto
Resumen profesional y título
Educación
Habilidades
Premios y afiliaciones
Servicio comunitario (opcional)
Referencias
The resume builder will help you fill these sections easily and quickly as they have pre-written texts which will require some editing as per your needs and requirements.
There are numerous pre-written texts based on job and industry-specific factors.
With the advent of resume builders, the tedious and laborious task of writing a professional resume has come to an end.
You can login/create an account in Styling cv and enjoy all the features of CV styling and tips.
Objetivo del curriculum vitae vs. Resumen del curriculum vitae profesional
Which is most common in 2022, an objective for a resume vs. professional summary? Well, the objective statement is going out of fashion.
¿Por qué son malas las plantillas de currículum en MS Word?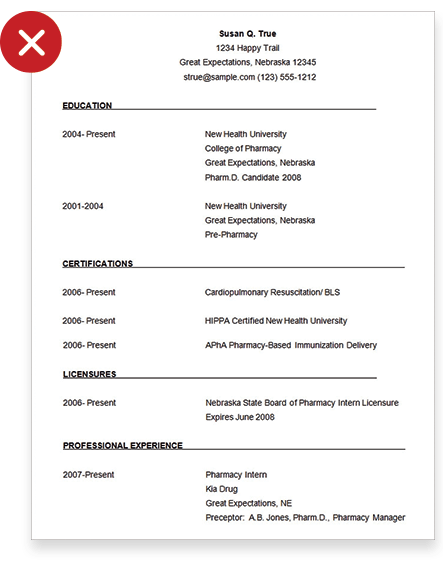 Es una forma muy anticuada de escribir un currículum profesional y lleva mucho tiempo crearla.
Cada vez que necesitas actualizar tu currículum, la plantilla se rompe y tienes que rehacerlo todo de nuevo.
Cada vez que quieras cambiar la plantilla, te pasarás horas intentando averiguar qué sección va donde.
Construir mi currículum AHORA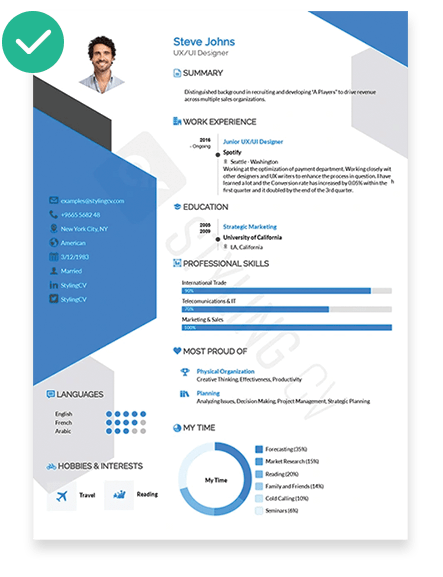 Cómo redactar un resumen de currículum profesional
A professional resume summary gives a convincing snapshot of your skills and experience is favored by recruiters.
The best resume formats will have space for a few lines of content at the extremely best of the page for an outline of what takes after.
El objetivo principal del resumen es enganchar al lector, animándole a seguir leyendo.
Consejos
Empezar el resumen del currículum con tu título profesional informa al reclutador de que tu currículum es relevante
Añade dos o tres logros. Añade números y detalles. Centrarse en los resultados le permite destacar y demuestra que es el candidato adecuado
Tailor it to the job offer Find keywords from the job description, including skills and adjectives (dedicated, hardworking) and add them to your resume summary.
Leer más: 10 secciones esenciales del currículum
Este es un buen ejemplo de resumen de currículum:
Resumen del currículum de un profesor
A passionate Mathematics teacher with 3+ years of teaching, guidance, and counseling experience.
Possess a strong track record in improving test scores sometimes as high as 45% among college-prep high school students
Ejemplo de resumen de currículum para un estudiante
Recent college graduate with 3+ years of experience in food preparation and bartending, and certified in ServSafe.
Communications major seeking to leverage my interpersonal skills to provide a friendly, and fun atmosphere for the customers.
Ejemplo de resumen de currículum para un ingeniero civil
Analytical Civil Engineer with 6+ years of experience designing water and earthwork projects.
An autonomous worker committed to providing high-quality services. Proficient in AutoCAD and in possession of a Bachelor's in Civil Engineering.
Ejemplo de resumen de currículum para director de marketing
Marketing Manager with over eight years of experience.
Proven success in running email marketing campaigns and implementing marketing strategies that have pulled in a 20% increase in qualified leads.
Proficient in content, social media, and inbound marketing strategies.
Skilled, creative and innovative.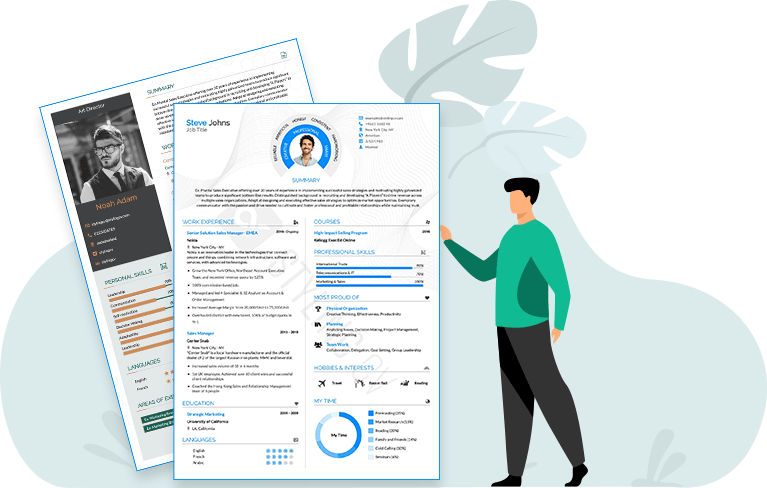 How to Write a Resume Objective
In a word, a resume objective summarizes the purpose of your application.
Your motivation for entering a new field is communicated. Similar to a resume summary, an aim should just contain one to two sentences.
Resume Objective Examples
Let's examine what that would seem like to a student:
"Seeking new possibilities, hardworking recent graduate with a B.A. in Graphic Design from New York State University. 3+ years of relevant experience designing UX/UI and producing graphics using Adobe Illustrator and Photoshop. I intend to sharpen my abilities and develop as a designer at the X Design Studio."
As an alternative, if you're thinking about switching careers:
"has at least five years of experience in the software sector as an IT project manager. I oversaw a team of developers to deliver products for the FinTech and HR IT businesses, among others. I'm hoping to make the most of my prior expertise managing outsourced products as a Product Owner at X."
Leer más: 50+ Ejemplos de objetivos de currículum: Objetivos profesionales para todos los empleos
¿Qué incluir en la sección de información de contacto?
os errores más básicos del currículum son los de los datos de contacto, por lo que hay que prestar mucha atención a esta sección.
Aquí tienes algunas normas y reglas de los currículos que debes recordar:
DOs
Como mínimo, incluya su nombre, número de teléfono, dirección de correo electrónico y el lugar de residencia actual.
Incluya perfiles de redes sociales que sean relevantes para el puesto, como un perfil detallado de LinkedIn. Otros perfiles, como Twitter, Facebook e Instagram, pueden ser valiosos para algunos puestos de trabajo.
Incluya una foto personal profesional si solicita un empleo en Europa, Asia, Sudamérica, África u Oriente Medio.
Lo que no hay que hacer
Utiliza una dirección de correo electrónico poco profesional , como Coolmab8866@hotmail.com. Crea una dirección de correo electrónico profesional aparte si aún no la tienes.
Incluya una foto personal profesional si solicita un empleo en el Reino Unido o en Norteamérica.
Put together a strong cover letter to go with your resume.
You've finished polishing your CV, so it's time to start sending it out to potential companies, right? not right now.
A cover letter is a prerequisite for any job application.
While your resume lists your employment history and qualifications, your cover letter describes your enthusiasm for the position and how your background qualifies you for it.
In other words, the cover letter is your chance to persuade the employer that you are the best candidate for the position.
Uso de palabras clave en el currículum
The use of keywords in the resume will help the recruiter to find your resume when they search for a person with a specific skill set or with a specific job description.
El uso del sistema de seguimiento de candidatos, es decir, el ATS, es muy común hoy en día y la mayoría de los reclutadores lo utilizan para encontrar al candidato pertinente clasificando los currículos en función de las palabras clave.
Therefore it becomes very important to make the use of keywords in the resume.
So are you confused how to find the right keyword for the resume and how to use them effectively? The use of resume builders can be the right answers for your questions.
The resume builders try to extract the keywords from the job posting and use them in such a way that your resume doesn't look spammed with keywords.
Today the use of resume builders has become very common as there is a number of resume builders available in the market.
Some of them are free whereas some charge a specific fee to create a resume.
There are many free and absolutely effective resume builders available today which can help you create a winning resume but choosing the right one is the key.
Styling CV is one such resume builder which helps you convert your academics, work experience, and skills into job opportunities.
FAQ about " how to write a professional resume"
1-How do I do a simple professional resume?
How to write a skilled resume:
Pick the appropriate resume format first.
Include your name and phone number.
Include a resume objective or summary.
Describe your hard and soft skills.
Describe your professional background using keywords.
Include a section on education.
Think about including optional sections.
your resume's format.
2-How many pages should a resume be?
The average resume should be one to two pages long. Some, though, may run three pages or longer.
3-How many jobs should you put on a resume?
How many positions should you include on your resume? If all of your employment are relevant and you aren't going over the maximum of 10-15 years, you should mention as many as you can on your resume. There are normally between 7 and 3 positions available. You shouldn't bother about the precise number as long as each job or position is pertinent.
4-What questions should your resume answer?
The Issues Your Resume Must Always Address
Does this person comprehend what we're asking for?
Does this person possess the abilities we require?
Has this person previously gotten results?
Is this person devoted to this line of work?
Is this individual in charge?
Can this person work under pressure and fulfill deadlines?
Since its incorporation in the year 2013, Styling CV has been helping people all around the world to build a strong resume and stand out from others.
Styling CV not only creates an effective resume but also helps you to find relevant jobs.
Artículos relacionados
Construya su currículum en 10 minutos
Utilice plantillas de currículum profesionales probadas en el terreno que siguen las "reglas del currículum" exactas que buscan los empleadores. Crear mi currículum
CONSTRUIR MI CURRICULUM VITAE AHORA