Como redigir um currículo profissional 2023
O Currículo Profissional pode ajudá-lo a destacar-se dos outros candidatos a emprego e ajudá-lo a ter um impacto positivo sobre o potencial empregador.
Resume Help
-

How to write a professional resume 2023 Obtenha já o seu currículo gratuito
Como redigir um currículo profissional 2023
O Currículo Profissional pode ajudá-lo a destacar-se dos outros candidatos a emprego e ajudá-lo a ter um impacto positivo sobre o potencial empregador.

Sarah Reynolds
Especialista em Conteúdos
Published on: May 2, 2018 , Updated on: January 3, 2023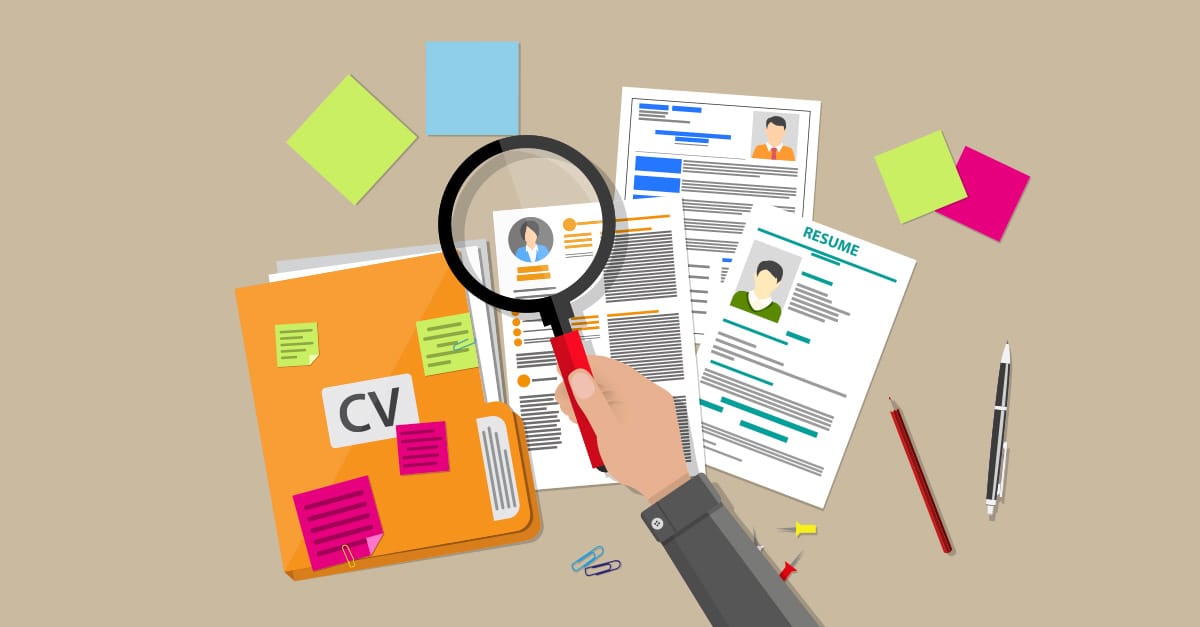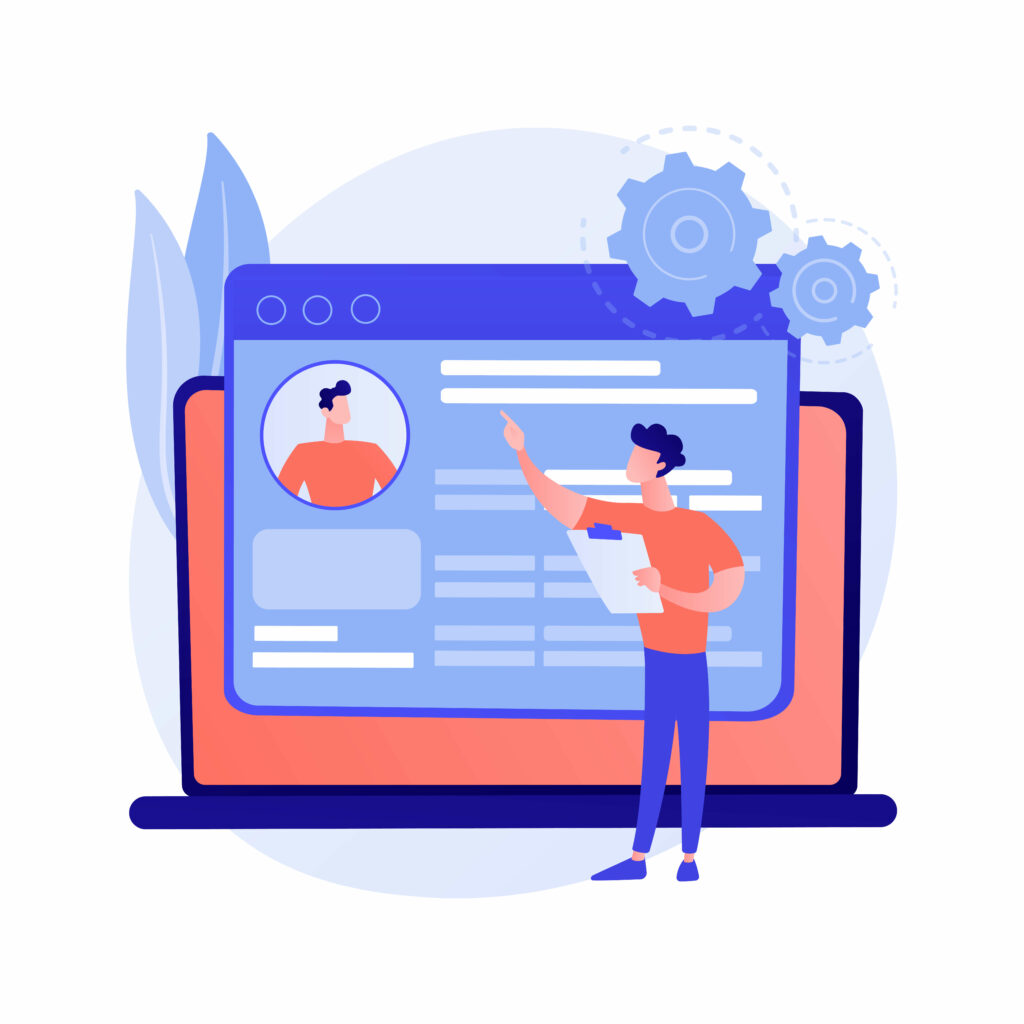 In this article, we highlighted "how to write a professional resume" with an explanation of the most important points and tips.
You will learn about:
how to write a professional resume.
Important tips for writing a perfect resume.
Important examples.
What to do and what not to do.
One cannot underestimate the importance of a professionally written.
This is because the first thing which goes into the hand of your prospective employer is your resume and you don't want to miss a chance of creating a first impression.
Quer esteja à procura de um novo emprego, quer esteja à procura de uma mudança de carreira ou não precise de um currículo há muitos anos, o processo de obter uma entrevista de emprego começa com um currículo.
Escrever um currículo é uma habilidade e pode ser uma ferramenta certa para o ajudar a obter uma entrevista de emprego.
A professionally written resume can help you stand out from the other job applicants and help you to make a positive impact on the prospective employer.
Today with the help of resume builders it's possible to avail a professional resume template; you don't have to build your resume from scratch, instead just focus on resume writing.
There are ample of websites providing free resume templates and they also have many examples of a winning resume which can guide you in numerous ways.
So what is actually needed on your resume to impress the recruiter?
O guia de redacção de currículos profissionais pode ajudá-lo com as regras e dicas de redacção de currículos que a seguir se descrevem.
A sua história de sucesso começa com um currículo
Crie um belo currículo, impressione o seu futuro empregador, e marque o trabalho que sempre desejou.
Construir o meu currículo AGORA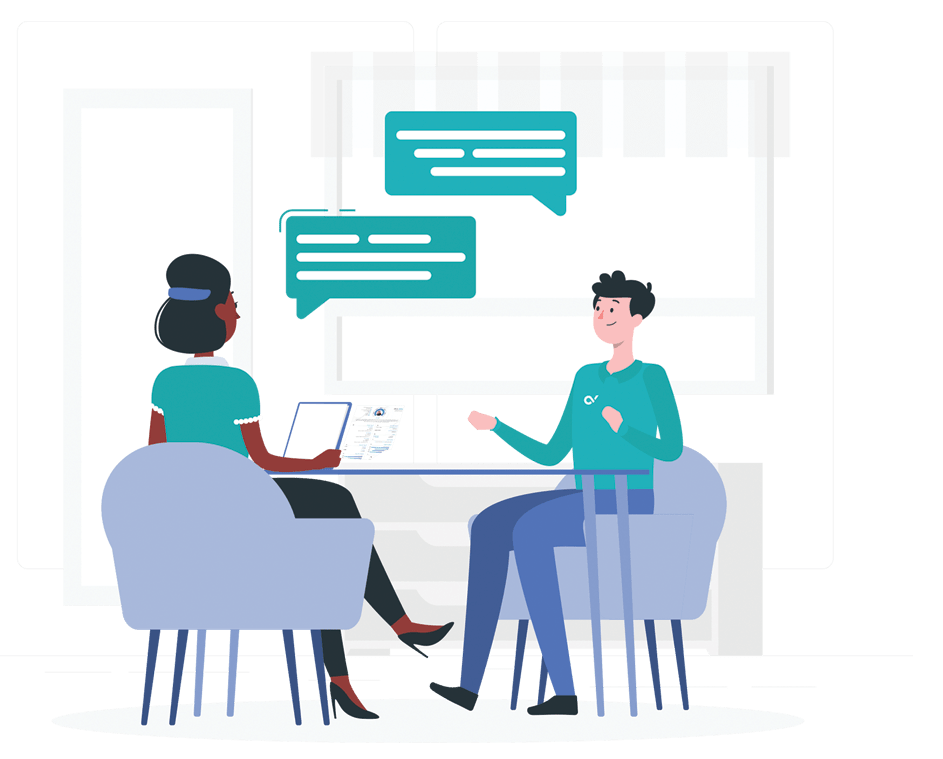 Diferença entre um currículo e um CV
O que é um CV?
Um CV, ou seja, Curriculum Vitae é um resumo detalhado dos seus detalhes profissionais e académicos.
O que é um Curriculum Vitae?
Um CV é normalmente curto e doce de 1 ou 2 páginas enquanto que um CV é longo e elaborado de 3 ou 4 páginas.
Read more: CV vs Resume what is the difference – 2022
Selecção do melhor formato para o seu currículo
Basicamente, existem três tipos diferentes de Formato de Currículo que incluem
Chronological resume format
Functional or Skill based resume format
Combination resume format
The Chronological resume format is basically ideal for people with years of job experience behind their back.
With the help of this format, they can showcase their roles and job description of a number of years very easily.
The functional or a skill based resume format is ideal for those who lack job experience or those who have graduated recently.
Combination resume format is the best option for people who have plenty of job experience and diverse skill set.
Selecting a right format for the resume can be confusing, but if you use a resume builder this task can become really very easy.
This is because the resume builder selects the type of format based on the job you are applying for and your experience.
Como seleccionar o melhor layout para o seu currículo?
The first thing which the employer notices about your resume is the layout. The employers can reject your resume if it is unorganized and shabby, it's boring to read and if it's too long with filler content.
Therefore selecting a resume layout is very important.
Creating a layout for a winning resume was a time-consuming and tedious task. But with the help of the resume builders, this task has become a piece a cake.
O layout do currículo deve ter
Uma página de comprimento (máximo três).
Títulos de áreas claras.
Área em branco abundante, particularmente em torno das bordas.
Estilo de texto simples de ler.
The resume builder site have options where you can choose a professional template and customize it as per your requirement.
You just have to fill some fields and your job is done. The main advantage of using a resume builder is that the important things are organized automatically.
O que incluir no seu currículo?
The most important thing you should consider while creating a resume is to keep it short, simple and to the point.
No employer is going to read your resume thoroughly, they will take a glance at it for a few seconds and that's where your resume should do the talking.
The key features which should be included in your resume are as follows:
O que incluir no seu currículo?
Experiência de trabalho
Informação de contacto
Resumo e título profissional
Educação
Habilidades
Prémios e Afiliações
Serviço Comunitário (Opcional)
Referências
The resume builder will help you fill these sections easily and quickly as they have pre-written texts which will require some editing as per your needs and requirements.
There are numerous pre-written texts based on job and industry-specific factors.
With the advent of resume builders, the tedious and laborious task of writing a professional resume has come to an end.
You can login/create an account in Styling cv and enjoy all the features of CV styling and tips.
Resumo do Currículo Objectivo vs. Currículo Profissional
Which is most common in 2022, an objective for a resume vs. professional summary? Well, the objective statement is going out of fashion.
Porque é que os modelos de currículos estão no MS Word BAD?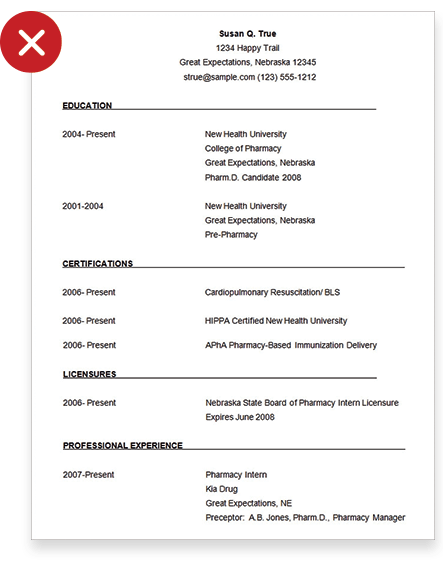 É uma forma muito antiquada de escrever um currículo profissional e leva muito tempo a criar.
Sempre que precisar de actualizar o seu currículo, o seu modelo é quebrado e tem de refazer tudo de novo.
Sempre que quiser alterar o modelo, passará horas apenas a tentar perceber que secção vai para onde.
Construir o meu currículo AGORA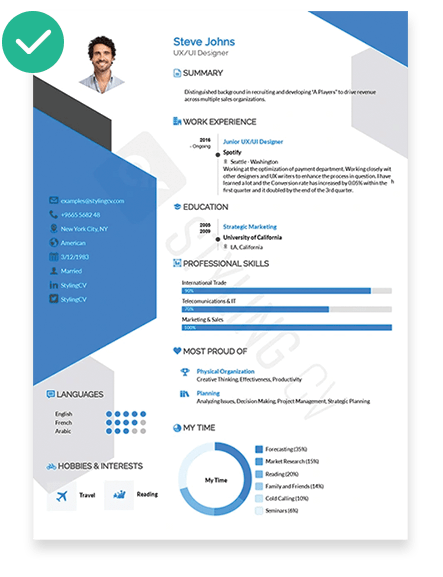 Como Escrever um Resumo Profissional de Currículo
A professional resume summary gives a convincing snapshot of your skills and experience is favored by recruiters.
The best resume formats will have space for a few lines of content at the extremely best of the page for an outline of what takes after.
O principal objectivo do resumo é enganchar o leitor, encorajando-o a continuar a ler.
Dicas
Iniciar um resumo do seucurrículo com o seu título profissional informa um recrutador de que o seu currículo é relevante
Acrescentar duas ou três realizações. Acrescentar números e detalhes. A concentração nos resultados permite-lhe destacar-se e provar que é o candidato certo
Tailor it to the job offer Find keywords from the job description, including skills and adjectives (dedicated, hardworking) and add them to your resume summary.
Leia mais: 10 secções essenciais do seu currículo
Este é um bom exemplo de resumo de currículo:
Resumo do Currículo de um Professor
A passionate Mathematics teacher with 3+ years of teaching, guidance, and counseling experience.
Possess a strong track record in improving test scores sometimes as high as 45% among college-prep high school students
Exemplo de Resumo de Currículo para um Estudante
Recent college graduate with 3+ years of experience in food preparation and bartending, and certified in ServSafe.
Communications major seeking to leverage my interpersonal skills to provide a friendly, and fun atmosphere for the customers.
Exemplo de Resumo de Currículo para um Engenheiro Civil
Analytical Civil Engineer with 6+ years of experience designing water and earthwork projects.
An autonomous worker committed to providing high-quality services. Proficient in AutoCAD and in possession of a Bachelor's in Civil Engineering.
Exemplo de Resumo de Currículo para Gestor de Marketing
Marketing Manager with over eight years of experience.
Proven success in running email marketing campaigns and implementing marketing strategies that have pulled in a 20% increase in qualified leads.
Proficient in content, social media, and inbound marketing strategies.
Skilled, creative and innovative.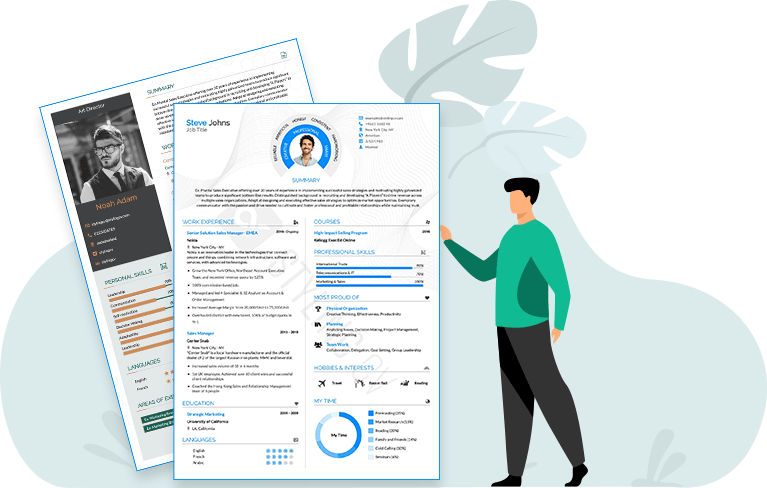 How to Write a Resume Objective
In a word, a resume objective summarizes the purpose of your application.
Your motivation for entering a new field is communicated. Similar to a resume summary, an aim should just contain one to two sentences.
Resume Objective Examples
Let's examine what that would seem like to a student:
"Seeking new possibilities, hardworking recent graduate with a B.A. in Graphic Design from New York State University. 3+ years of relevant experience designing UX/UI and producing graphics using Adobe Illustrator and Photoshop. I intend to sharpen my abilities and develop as a designer at the X Design Studio."
As an alternative, if you're thinking about switching careers:
"has at least five years of experience in the software sector as an IT project manager. I oversaw a team of developers to deliver products for the FinTech and HR IT businesses, among others. I'm hoping to make the most of my prior expertise managing outsourced products as a Product Owner at X."
Leia mais: Mais de 50 exemplos de objectivos de currículo: Objectivos de carreira para todos os empregos
O que incluir na Secção de Informação de Contacto?
os erros mais básicos absolutos no currículo estão nos dados de contacto, por isso, dê uma cuidadosa consideração a esta secção.
Aqui estão algumas regras e regulamentos de currículos a recordar:
DOs
Mínimo, inclua o seu nome, número de telefone, endereço electrónico, e a localização actual da residência.
Incluir perfis de redes sociais que sejam relevantes para a posição, tais como um perfil detalhado do LinkedIn. Outros perfis como Twitter, Facebook, e Instagram, podem ser valiosos para algumas funções de trabalho.
Incluir uma fotografia pessoal profissional se estiver a candidatar-se a um emprego na Europa, Ásia, América do Sul, África ou no Médio Oriente.
NÃO
Utilizar um endereço de correio electrónico não profissional , como Coolmab8866@hotmail.com. Criar um e-mail profissional separado, se ainda não o tiver.
Incluir uma fotografia pessoal profissional se estiver a candidatar-se a um emprego no Reino Unido ou na América do Norte.
Put together a strong cover letter to go with your resume.
You've finished polishing your CV, so it's time to start sending it out to potential companies, right? not right now.
A cover letter is a prerequisite for any job application.
While your resume lists your employment history and qualifications, your cover letter describes your enthusiasm for the position and how your background qualifies you for it.
In other words, the cover letter is your chance to persuade the employer that you are the best candidate for the position.
Utilização de palavras-chave no currículo
The use of keywords in the resume will help the recruiter to find your resume when they search for a person with a specific skill set or with a specific job description.
A utilização do sistema de seguimento de candidatos, ou seja, ATS, é muito comum hoje em dia e a maioria dos recrutadores utiliza-os para encontrar o candidato relevante, ordenando os currículos com base em palavras-chave.
Therefore it becomes very important to make the use of keywords in the resume.
So are you confused how to find the right keyword for the resume and how to use them effectively? The use of resume builders can be the right answers for your questions.
The resume builders try to extract the keywords from the job posting and use them in such a way that your resume doesn't look spammed with keywords.
Today the use of resume builders has become very common as there is a number of resume builders available in the market.
Some of them are free whereas some charge a specific fee to create a resume.
There are many free and absolutely effective resume builders available today which can help you create a winning resume but choosing the right one is the key.
Styling CV is one such resume builder which helps you convert your academics, work experience, and skills into job opportunities.
FAQ about " how to write a professional resume"
1-How do I do a simple professional resume?
How to write a skilled resume:
Pick the appropriate resume format first.
Include your name and phone number.
Include a resume objective or summary.
Describe your hard and soft skills.
Describe your professional background using keywords.
Include a section on education.
Think about including optional sections.
your resume's format.
2-How many pages should a resume be?
The average resume should be one to two pages long. Some, though, may run three pages or longer.
3-How many jobs should you put on a resume?
How many positions should you include on your resume? If all of your employment are relevant and you aren't going over the maximum of 10-15 years, you should mention as many as you can on your resume. There are normally between 7 and 3 positions available. You shouldn't bother about the precise number as long as each job or position is pertinent.
4-What questions should your resume answer?
The Issues Your Resume Must Always Address
Does this person comprehend what we're asking for?
Does this person possess the abilities we require?
Has this person previously gotten results?
Is this person devoted to this line of work?
Is this individual in charge?
Can this person work under pressure and fulfill deadlines?
Since its incorporation in the year 2013, Styling CV has been helping people all around the world to build a strong resume and stand out from others.
Styling CV not only creates an effective resume but also helps you to find relevant jobs.
Artigos relacionados
Construa o seu currículo em 10 minutos
Utilizar modelos de currículo profissionais testados no terreno que seguem exactamente as 'regras de currículo' que os empregadores procuram. Criar o Meu Curriculum Vitae
CONSTRUIR AGORA O MEU CURRÍCULO