Como acrescentar experiência de voluntariado num currículo 2023
Including volunteer experience on a resume increases your chances of being hired because HR managers prefer to employ exceptional people, so those who fill job positions in a specific company are subject…
Career Advice
-

How to add volunteer experience on a resume 2023 Obtenha já o seu currículo gratuito
Como acrescentar experiência de voluntariado num currículo 2023
Incluir uma experiência de voluntariado no seu currículo aumenta as suas hipóteses de ser contratado porque os gestores de recursos humanos preferem empregar pessoas excepcionais, pelo que as pessoas que ocupam postos de trabalho numa determinada empresa estão sujeitas a procedimentos específicos e bem pensados que visam uma melhor selecção dos candidatos. As experiências de voluntariado, nas quais já participou anteriormente, contribuem para a construção de uma...

Adam G
Especialista em Conteúdos
Published on: December 6, 2022 , Updated on: December 12, 2022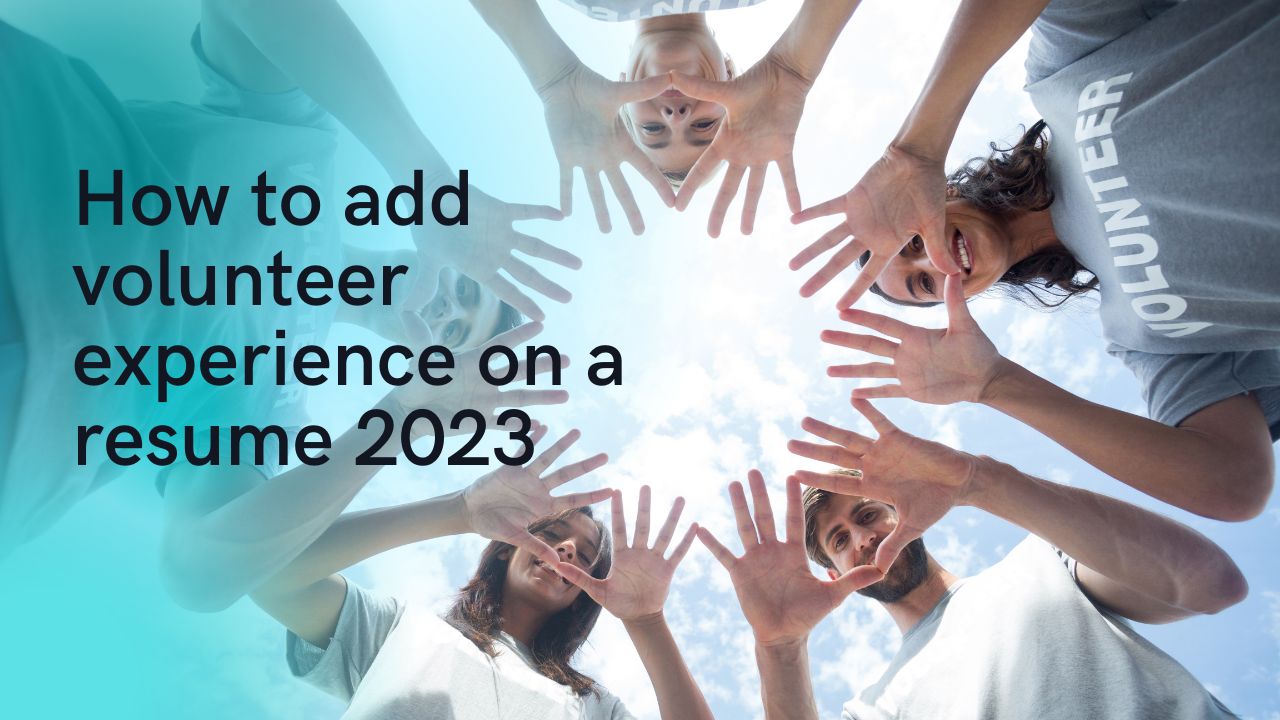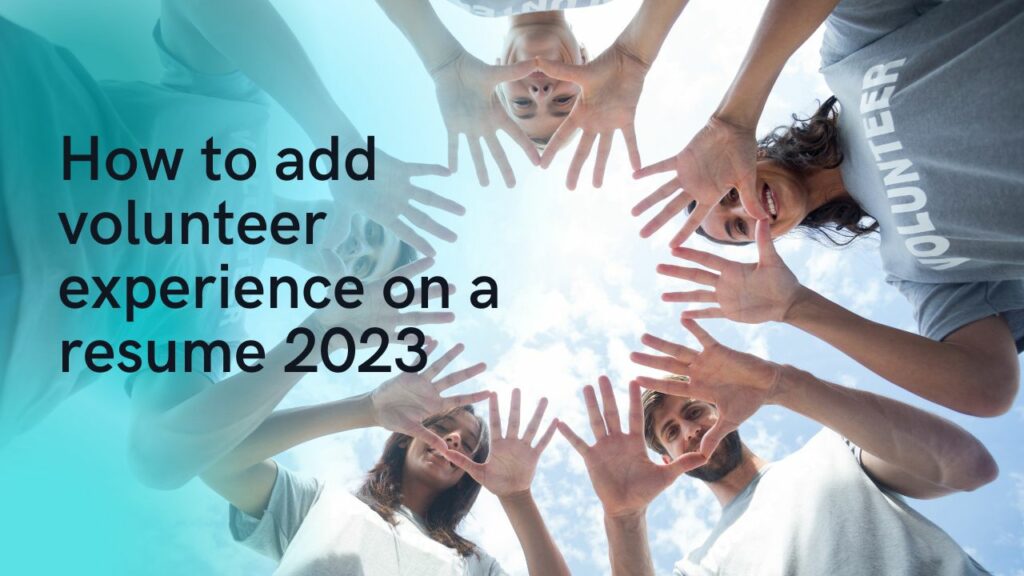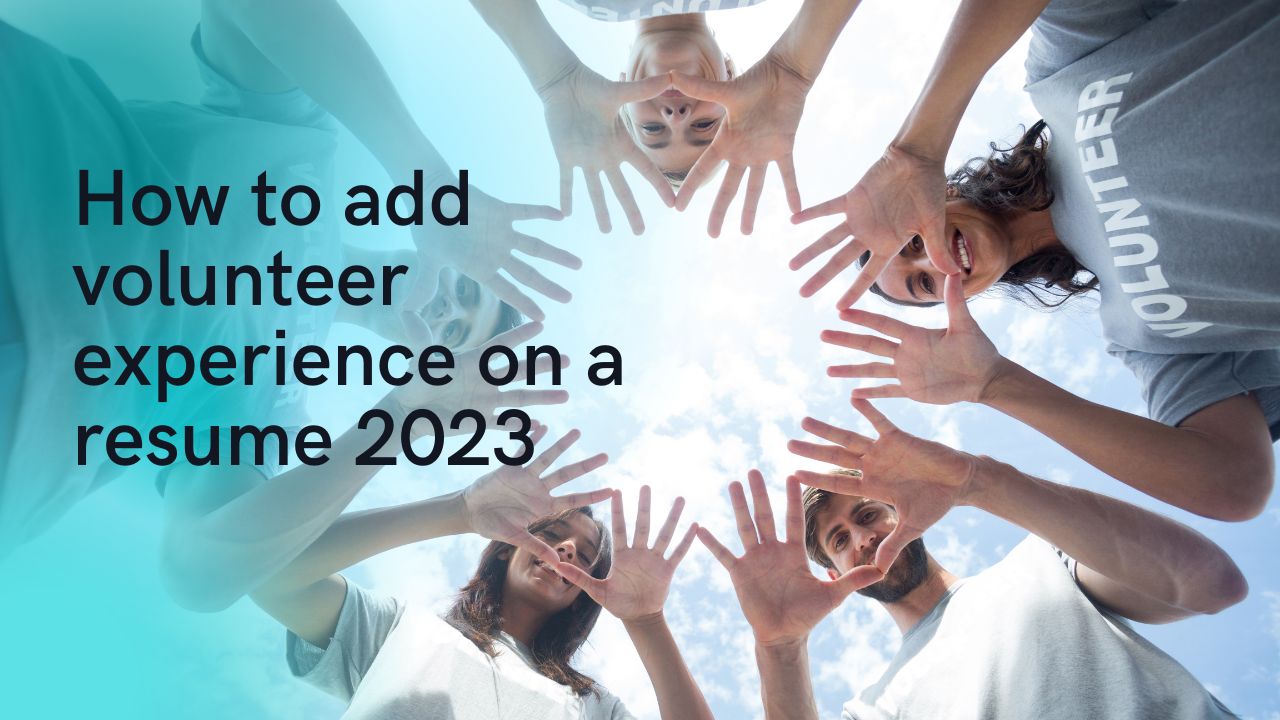 Including volunteer experience on a resume increases your chances of being hired because HR managers prefer to employ exceptional people, so those who fill job positions in a specific company are subject to specific, well-thought-out procedures that target a better selection of applicants.
Volunteer experiences, in which you have previously participated, contribute to building a rich resume that attracts managers' attention, even if they lack professional work experiences because volunteering interactions indicate the availability of teamwork capabilities and the desire to add value at work.
This criterion is one of the most important criteria for selecting employees in large companies.
How to define volunteer experience on a resume?
Volunteering expresses any practical activity in which you use your skills and abilities for free to take part in an accomplishment that benefits the community.
 It is also one of the most professional ways to demonstrate your skills and abilities. Volunteering is one of the most significant entry points with which you can start your professional record.
read more: How to make a student resume to Win the Job Interview 
The advantages of including volunteer work on your resume
Many people think that volunteering has no impact on a resume and doesn't improve one's chances of landing a job. All of the aforementioned is untrue, as volunteer work is very important for the CV for a wide range of reasons, such as:
Include details about your abilities and general prior experiences.
Express your enthusiasm for the job and your desire to carry out worthwhile activities in your life.
Try to hide your lack of experience, If you are a recent graduate.
Show that you want to improve your skills by joining voluntary organizations.
Highlight your volunteer accomplishments to demonstrate your commitment to the cause.
Show that you don't make money your top priority at work.
Describe your social integrity and communication skills in detail.
When should we include volunteer experience on a resume?
There is no denying the value of free volunteer work on a resume, but since this is not always feasible, here are some situations where it would be wise to include these details:
Recent graduates who can put what they learned in school into practice but who lack prior practical experience
The requirements set by the business demonstrate what it can provide for the project's success.
During times when you were unemployed, you turned to volunteer to keep your skills sharp.
The fact that the organization where you're applying for a job is an unofficial one, whereas international organizations place more emphasis on volunteer work on a resume.
When shouldn't we include volunteer experience on a resume?
We also provide you with a list of situations in which volunteer experience may be detrimental and may reduce your chances of being accepted for the position:
The history of previous volunteer work before your university graduation, as writing about such an experience suggests that there is additional filler in the biographical information.
The experience has nothing to do with the new field of work and does not involve the development of skills related to this work.
Having a diverse range of practical experiences, as volunteering may attract the attention of HR and thus be inappropriate.
leia mais: Lista das 100 melhores palavras para se descrever a si próprio
The best way to include volunteer experience on a resume
Writing volunteer experiences in the CV entails mentioning abilities, practical skills, accomplishments, and the amount of giving that you can provide for the work, so writing the volunteer experience must be thoughtful.
There are three methods for documenting volunteer experience, each of which varies depending on the type of experience and how it relates to the work and experiences gained. These are the cases:
 Add paragraph to your CV titled Volunteer Experiences:
It is recommended to use this method if you have participated in volunteer experiences that are not directly related to your field of work and have achieved a significant accomplishment as a result of these experiences.
In this manner, you will not commit to a method of coordinating previous experiences, skills, or achievements, but rather use it to demonstrate how much the experience contributes to preparing you for the work you are seeking.
Example of a website developer:
I assisted in the creation of a website for the Syrian Red Crescent, which published breast cancer news and health reports in 2019.
Example of a volunteer experience on a teacher's resume:
In 2020, I worked to teach the French language to people in neighboring villages, which resulted in many students mastering the language and a significant improvement in my teaching method.
Note: The purpose of volunteering is not only to improve your skills for work, as volunteering experience is beneficial in all of the situations listed above.
Include volunteer experiences in the section of Skills and Work Abilities:
We include volunteer experience on a resume in the skills section if it was useful in significantly and significantly developing your academic skills, as many volunteer experiences require you to use the knowledge and information you have and apply it in a practical way, which requires developing your skills ideally.
read more: 10 Essential Resume Sections in 2022
A recent graduate doctor's volunteer experience with the Red Cross.
We write, for example, at the end of the skills section: Able to deal with emergency cases in disasters and wars directly in the field and preserve her life until reaching the nearest medical point by volunteering with the International Red Cross.
 Include the volunteer experience in the section on work experiences
Because this is one of the most important sections of the CV, it must be mentioned in detail. 
If you have a long professional history with a lot of practical experience, use the chronological reverse format.
However, if your professional history lacks practical experience, you should concentrate on your volunteer experiences, which we will write at the end of the work experiences section..
Example of volunteer experience on the resume of an accountant with little work experience:
A former accountant with Gulf Telecom Company in Dubai for two years.
A former volunteer with the Statistical and Economic Services SEA in Damascus between 2012 and 2014.
A volunteer trainer at the General Authority for Excellence and Creativity on SPSS data analysis systems in Lattakia to graduate more than 50 professional trainees within one month.
Guidelines for Including Volunteer Experience on a resume
Maintain a single format for each of your work and volunteer experiences, and this coordination is:
Job position.
The organization you worked for
work site
Duration of the work period
Achievements (if any)
Example:
From 2016 to 2020, I volunteered as a sports coach with the Youth Athlete Development and Support Organization in Damascus, and over 2,000 athletes graduated with gold or silver medals in one of the sports.
Focus on your work tasks rather than the job you held or volunteered for.
Assume, for example, that you volunteered as a supervisor in one of your area's development activities, and the results were less than expected. Volunteer experience on a resume will be useless, whereas if you volunteer as an ordinary person in the activity and achieve impressive results, the results will be far superior.
Styling CV provides a wide range of academic articles specialized in assisting you in developing your unique professional record, which gradually transforms into a CV that is very rich in practical experience.
Artigos relacionados
Construa o seu currículo em 10 minutos
Utilizar modelos de currículo profissionais testados no terreno que seguem exactamente as 'regras de currículo' que os empregadores procuram. Criar o Meu Curriculum Vitae
CONSTRUIR AGORA O MEU CURRÍCULO