Normas de formatação das margens do currículo e o seu impacto nas oportunidades de emprego
One of the most crucial aspects of creating a resume is adjusting and determining the resume margins. Many people think that writing a resume begins with organizing the margins because it creates…
Resume Help
-

Standards for formatting resume margins and its impact on job opportunities Obtenha já o seu currículo gratuito
Normas de formatação das margens do currículo e o seu impacto nas oportunidades de emprego
Um dos aspectos mais importantes da criação de um currículo é o ajuste e a determinação das margens do currículo. Muitas pessoas pensam que escrever um currículo começa com a organização das margens porque cria um equilíbrio entre o espaço em branco e a informação... O processo de aceitação de empregados em vários postos de trabalho depende da sua capacidade de...

Adam G
Especialista em Conteúdos
Published on: December 6, 2022 , Updated on: December 12, 2022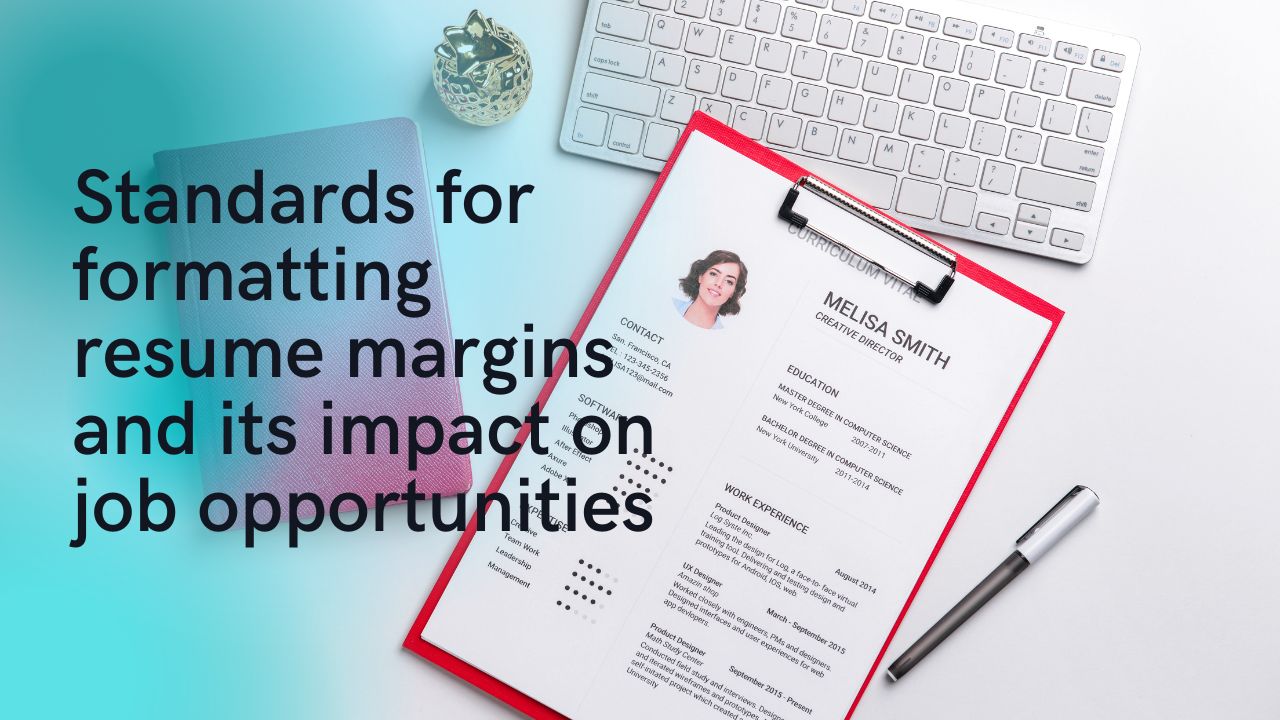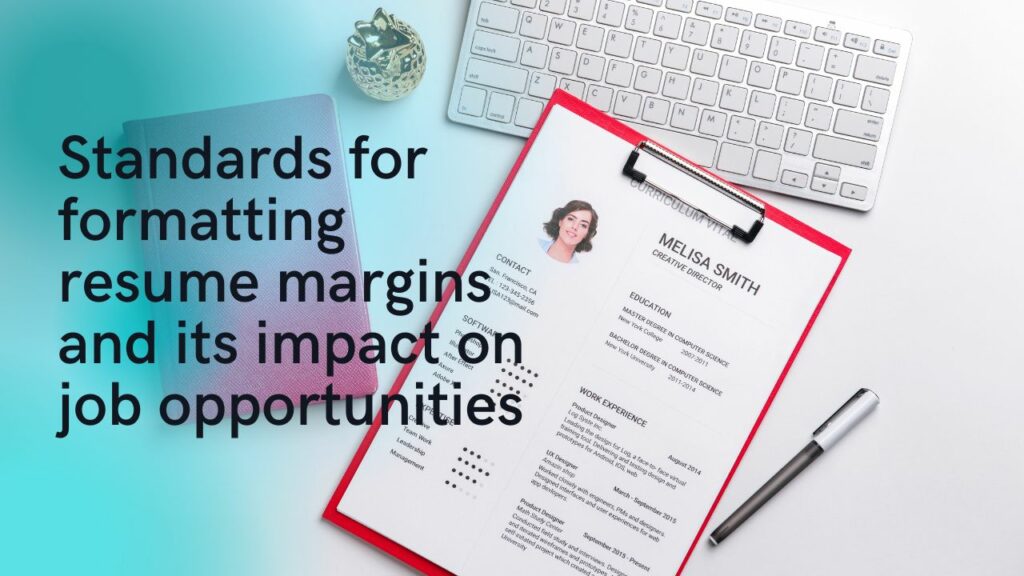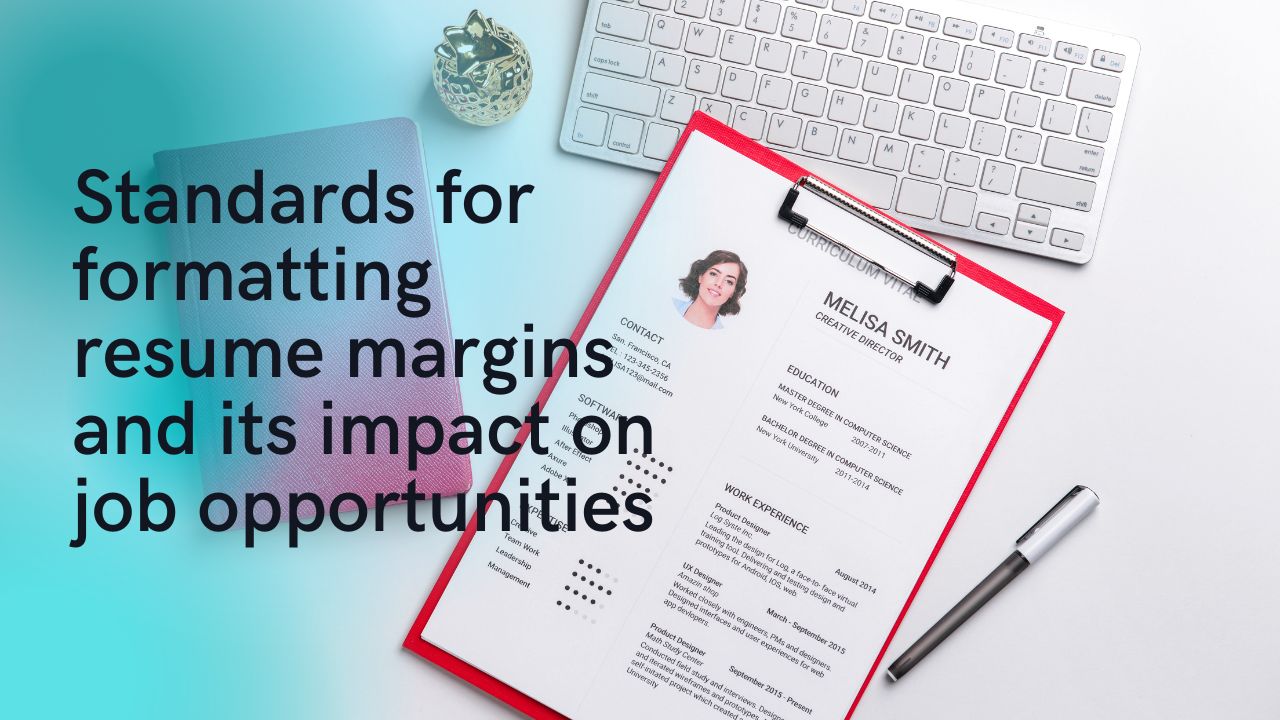 One of the most crucial aspects of creating a resume is adjusting and determining the resume margins. Many people think that writing a resume begins with organizing the margins because it creates a balance between white space and the information..
 The process of accepting employees in various job positions is dependent on their ability to persuade HR to read and closely examine their entire resume, which is accomplished through professional formatting, that further directs the administrator's attention to precisely a specific place in the file.
In our article, the Styling CV team discusses the effect of formatting the margins in the resume on the opinion of the business manager and raising the percentage of acceptance with the company.
Rules for formatting resume margins
To make the few seconds that the HR manager spends looking at your resume useful, you should try to focus his attention on the significance of the information you want to display and make arrangements by the following notes.
Page margins should be at least 1/2 inch (1.27 cm) wide and no wider than 1 inch (2.54 cm).
Using very basic design patterns that emphasize soft hues rather than vibrant ones to divide paragraphs and headings.
Important Note: The main goal of leaving blank margins on each page of your resume file is to achieve a pleasing visual balance of the distribution of blank white space within the file, ensuring that the hiring manager will read all of the content you have written there.
read more: How to make a student resume to Win the Job Interview 
 The procedure for setting and formatting the margins varies with the content of the resume because there are two different types of resumes.
A typical resume with little experience.
It is a resume for a beginner, who may be a recent graduate or does not have much work experience, so the content of his resume sections is not very rich, but rather consists of a few elements that intersect with what was stated in the job advertisement.
 This style is appropriate for setting relatively wide margins, with each side's margin width being approximately one inch or 2.54 centimeters.
  A resume with extensive work experience and skills.
It is a Resume for someone who has a lot of practical experience, skills, and abilities that he acquired and learned through previous work experience; in other words, it is a Resume for a professional who is not new to the position.
The large number of practical items mentioned by a professional necessitates more writing space, so they can control the cv margins until they are at least half an inch on each side and the bottom margin is at least one centimeter
 Methods for formatting resume margins
Many people believe that designing a resume file is a difficult task that necessitates the services of a professional in graphic design or photo editing, but the truth is that the issue is very simple.
 Many websites on the Internet offer a large number of ready-made resume templates, consisting of a set of spaces in which the applicant writes his information using one of the following applications:
Google Docs.
 Microsoft Word.
Writer for LibreOffice (Openoffice Writer)
Note:  When you use ready-made templates, the resume margins are set based on the basic criteria outlined in the article, as the templates are designed and categorized to accommodate both beginners and professionals.
 However, if you create your CV on your own, you must set the margins and adjust them according to the same previous criteria used in previous applications.
leia mais: Lista das 100 melhores palavras para se descrever a si próprio
How to set and edit resume margins?
1.Microsoft Word:
Choose "Page Layout" from the top access bar.
Select the Margins list from the list on the right side of the page.
Select "Custom Margins", then adjust all margins to fit the information on your resume.
2.Google Docs
Scroll down and left in the menu after selecting the "option".
Click on page settings from the list of extra options.
A pop-up window will appear in front of you. Look for margins and specify the distances you want on each side.
Set as the default, then OK.
3.LibreOffice Writer
Select "Page Format".
Scroll down and select "Page Options".
Enter the appropriate margins in the Margins list, then click "OK".
 Extra details in Resume Format
In addition to resume margins coordination, we must consider the coordination of some other details to ensure that the HR is more interested, among these details being:
Font size
The font size primarily depends on the file's content and the chosen font style. Depending on the character extension in the chosen font style, a small font size between 12 and 16 can be used for those with extensive experience, and a font size between 14 and 18 can be used for beginners.
Font Alignment
Font alignment should be maintained throughout most parts of a resume, and if written in English, the font is likely to be left aligned, but some information, such as the name and section titles, is mentioned in the middle of the page.
Sections breaks
The resume must contain five paragraphs or sections that include the details requested in the job advertisement, so the segments must be separated by small breaks with a simple design and a calm color such as light blue, green, or yellow.
Resume Length
read more: 10 Essential Resume Sections in 2022
The file length should not exceed two A4 pages, and it is best to include all of the details on one page formatted according to prior information and notes, as a long CV takes longer to read and may indicate a lack of experience and abilities that you want to cover with a lengthy narrative.
We conclude that resume margins have a significant impact on how you use the few seconds that the recruiter's eyes give you.
Choosing resume templates that adhere to margin measurement standards provides the reader with great comfort and a desire to continue browsing the rest of the resume details.
Artigos relacionados
Construa o seu currículo em 10 minutos
Utilizar modelos de currículo profissionais testados no terreno que seguem exactamente as 'regras de currículo' que os empregadores procuram. Criar o Meu Curriculum Vitae
CONSTRUIR AGORA O MEU CURRÍCULO