guía del trabajo a distancia 2023
Do you want tools or tips that will help you locate your dream job? If so, do you search for remote work guide. With stylingcv, we offer a list of resources and…
Career Advice
-

remote work guide 2023 Obtenga su currículum gratis ahora
guía del trabajo a distancia 2023
¿Desea herramientas o consejos que le ayuden a encontrar el trabajo de sus sueños? Si es así, busque la guía del trabajo a distancia. En stylingcv le ofrecemos una lista de recursos y consejos para facilitarle el trabajo a distancia. Tras el estallido de Covid-19, muchas empresas adoptaron una política de trabajo a distancia, permitiendo a sus empleados...

albahaca
Especialista en contenidos
Published on: August 3, 2021 , Updated on: January 3, 2023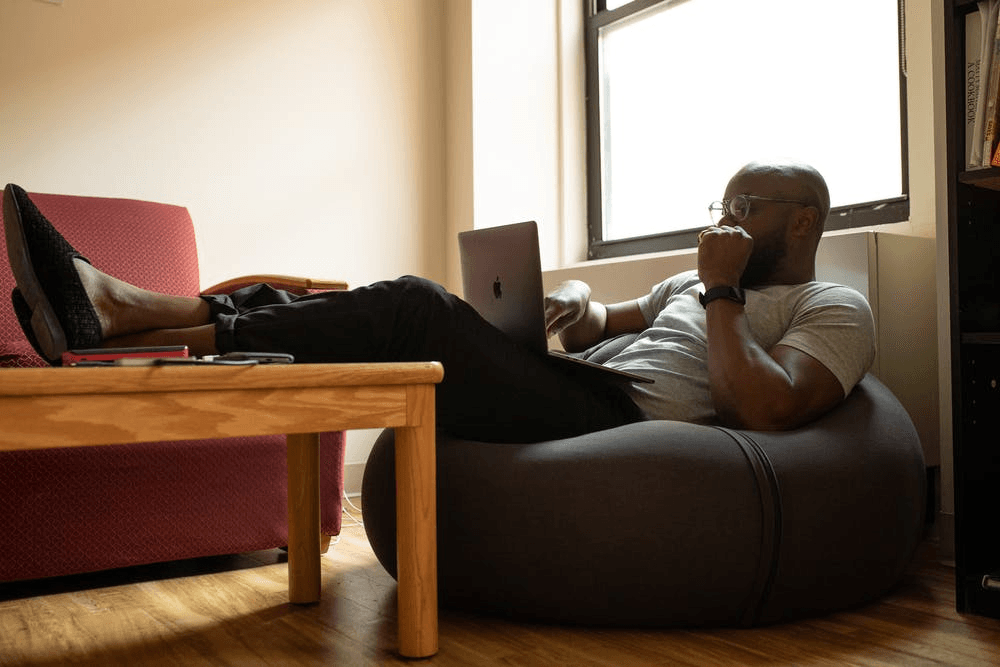 Do you want tools or tips that will help you locate your dream job? If so, do you search for remote work guide. With stylingcv, we offer a list of resources and advice to make working remotely easier.
After the outbreak of Covid-19, many businesses adopted a remote work policy, allowing their employees to manage their tasks from the comfort of their homes while staying safe from the viral outbreak.
This has helped many businesses as well as fresh graduates seeking employment. This blog post will discuss this shift to work from home and guide to remote work.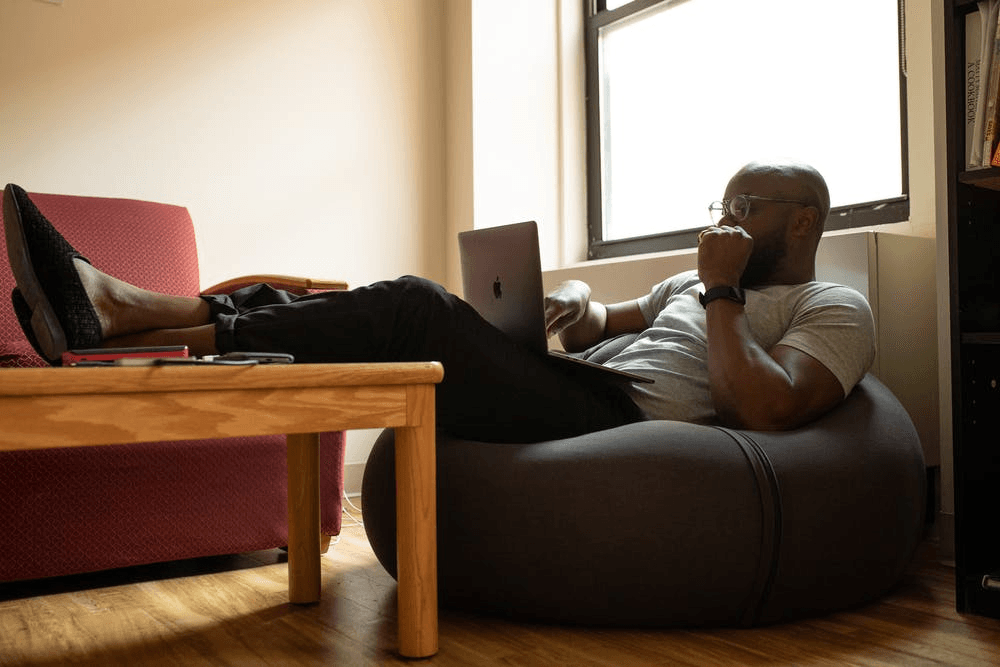 El cambio del turno de ocho horas en la oficina
¿Se ha preguntado alguna vez cómo empezó este turno de ocho horas en la oficina? Pues bien, tiene su origen en el siglo XVI, y se popularizó durante la Revolución Industrial en Gran Bretaña. En aquella época, la gente tenía que trabajar 10 o incluso 16 horas casi todos los días de su vida.
Later, in 1917, the Soviet Union became the first country to introduce the 8-hour workday law for nearly all professions. In the United States, Henry Ford also promoted the concept and Ford Motors became the first company to introduce it.
However, does that mean that it's supposed to be a golden rule or standard even today? Absolutely not!
Con tantos avances tecnológicos, los empleados pueden ahora hacer su trabajo de forma más eficiente y a un ritmo mucho más rápido. La tecnología nos facilita la vida y mejora nuestro nivel de vida, por lo que ya no tiene sentido obligar a los empleados a estar presentes en el trabajo durante 8 horas completas cada dos días.
The famous writer and anthropologist David Graeber wrote a book titled "Bullshit Jobs" a few years ago, and he also argued the same. He wrote that although technology is supposed to make our lives easier, people are still following the same old eight-hour shift concept that doesn't make sense anymore.
He further wrote that employees have to pretend for several hours that they are still working when in actuality, they are done with their work hours before their shift ends.
leer más: Cómo escribir una carta de presentación eficaz en 2022
Cómo el trabajo a distancia es la nueva normalidad
Aunque la pandemia devastó la economía mundial, algo bueno que hizo fue romper esa obsesión por el turno de 8 horas en el lugar de trabajo. Desde el estallido del COVID-19 en 2019, la mayoría de los lugares de trabajo y las empresas han adoptado modelos de trabajo desde casa, permitiendo a sus empleados seguir trabajando desde casa independientemente de la naturaleza de su trabajo.
Incluso después de la vacunación, muchos empresarios prefieren continuar con las políticas de trabajo a distancia debido a sus grandes beneficios. No sólo ha ayudado a los empleados a ahorrar su tiempo y aumentar su productividad, sino que también ha ayudado a muchas empresas a ahorrar enormes sumas de dinero que se gastaban en el funcionamiento de una oficina.
Como es posible gestionar, coordinar y supervisar todo virtualmente, la mayoría de los empleados pueden ahora gestionar fácilmente su trabajo desde la comodidad de su casa. Además, incluso aquellos que estaban desempleados debido a la inmovilidad geográfica, o los que tenían alguna discapacidad y no podían viajar, también pueden encontrar trabajo. Esto también ha permitido a las empresas encontrar a los empleados más adecuados en todo el mundo.
Remote Work guide Tips and Tricks
Aunque el trabajo desde casa puede ser divertido y mejorar la eficiencia y la productividad, para poder sacarle todo el partido hay que contar con las herramientas, los conocimientos y las habilidades adecuadas. He aquí algunos consejos esenciales para trabajar desde casa.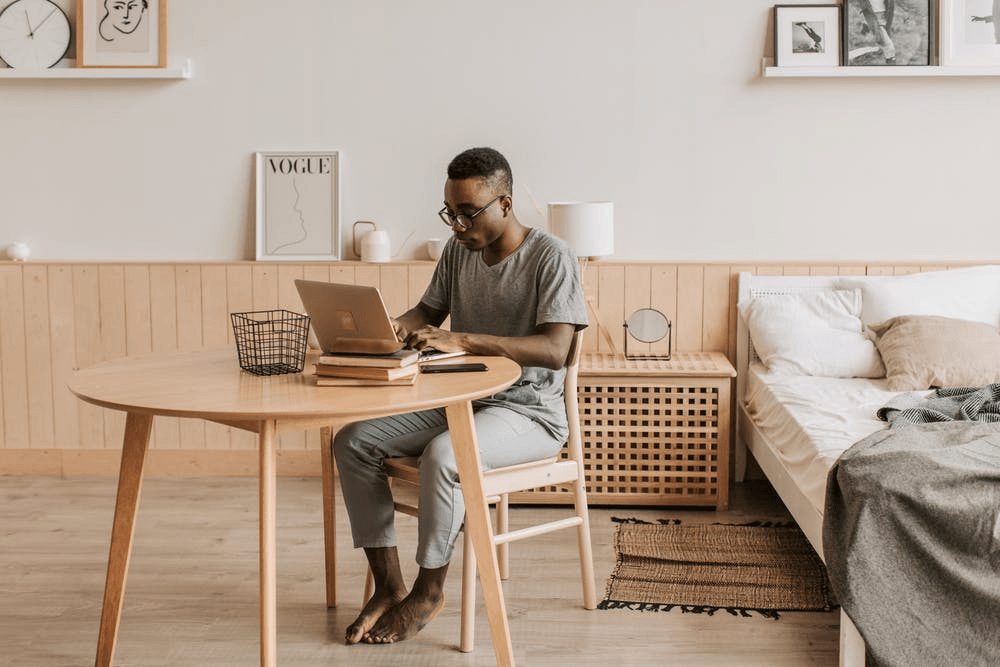 Asegúrese de estar equipado con las herramientas esenciales para el trabajo a distancia
Al trabajar desde casa, hay ciertas herramientas digitales que debes tener. Por ejemplo, antes que nada, tendrás que asegurarte de tener una conexión a Internet estable en la que puedas confiar.
Además, también tendrás que asegurarte de que tu sistema está actualizado y cuenta con las herramientas y el software adecuados que son necesarios para tu trabajo. Por ejemplo, si eres diseñador, debes tener el último software de diseño y una buena tarjeta gráfica en tu portátil o PC. Del mismo modo, es posible que también necesites una cámara web para reuniones y presentaciones.
leer más: Lista de las 100 mejores palabras para describirse a sí mismo
Evite las distracciones
Cuando tu familia está cerca mientras trabajas a distancia, es fácil distraerse. Sin embargo, debes entender que trabajar desde casa sigue siendo un trabajo, y no puedes permitirte que las distracciones afecten a tu productividad.
The best way to avoid distractions is to create a small workplace in your home which is dedicated to working only. Make sure you have all the necessities available there and minimize your interactions with family while you're working.
Also, it's important to have a neat and clean work desk because research shows that cluster and untidiness can also negatively impact your productivity.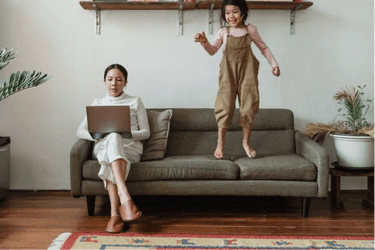 Establezca la comunicación con su equipo
Una buena comunicación puede ser la diferencia entre una experiencia de trabajo a distancia exitosa y una frustrante. Podría pensar que esto es fácil, pero puede llevar algún tiempo acostumbrarse a ello. Cuando se trabaja a distancia, es importante desarrollar formas eficaces y eficientes de comunicarse con el equipo.
Build Your CV for remote jobs
When you're looking for a work-from-home (remote) job anywhere in the world, it's very important to build a good resume. Since you're applying for jobs from behind the screen, your resume is all that the employer can consider before hiring you.
Hence, before applying for any remote jobs, make sure you have a good, convincing, and stylish resume that compels employers to contact you. Otherwise, there are plenty of people looking for work, and you may end up losing your chance.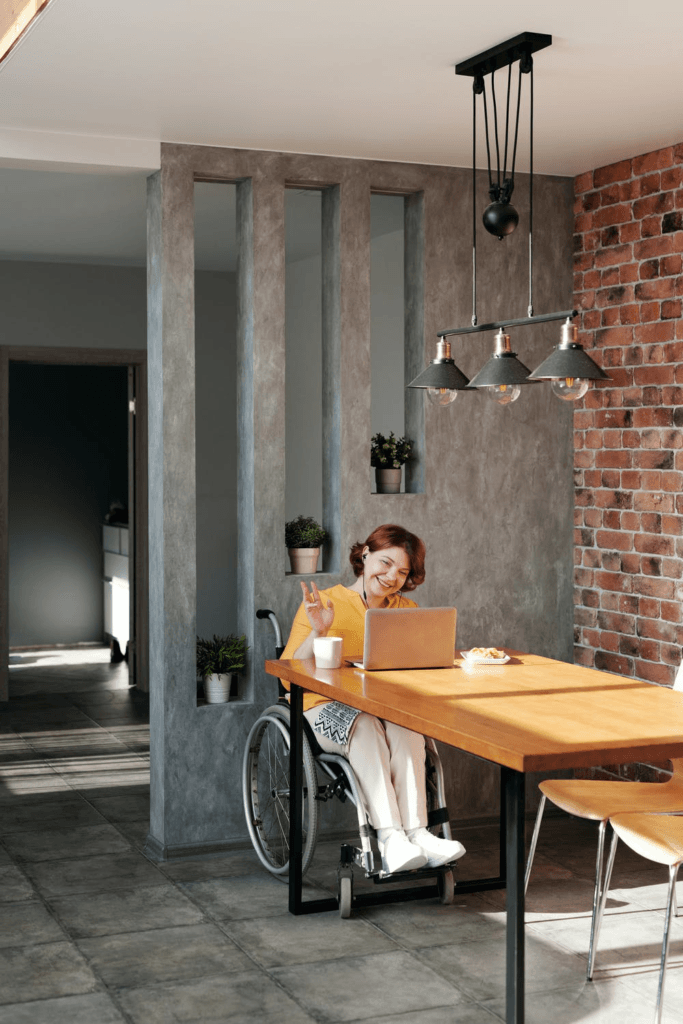 Habilidades imprescindibles para el trabajo a distancia
Dado que la mayoría de las empresas son nuevas en el trabajo desde casa, tanto los empresarios como los empleados tardarán algún tiempo en adaptarse completamente a él. Veamos algunas habilidades imprescindibles para trabajar a distancia.
Habilidades de comunicación
When you're working remotely, nothing matters more than your ability to effectively communicate with your employers, team members, and/or clients who are often located in different cities or even countries.
Whether you're working remotely with other team members on a project or presenting something to a client or your boss, you must be able to articulate your thoughts clearly. It's very important to have a good grasp of using PowerPoint, or any other medium to present your ideas and work.
Meticulosidad y sentido de la responsabilidad
The best part about working from home is that you feel independent and there is nobody constantly helicopter-ing over you. When used positively, this freedom can allow you to be more creative and bring out your best.
However, you must be good at following up on tasks and pay attention to every detail. Even if you don't have any supervisor, you should be responsible enough to take care of every small detail on your own.
Gestión del tiempo
We earlier talked about some of the distractions that can affect your productivity when working from home. Hence, to be able to avoid those distractions, you will need good time management skills so that you stay focused on work.
Even if you don't have a manager looking at you, you should still try to stay focused and set deadlines for yourself instead of sitting in front of your laptop the whole day procrastinating.
Encontrar trabajo a distancia
It isn't difficult to find remote work today because almost every other company offers remote work opportunities. However, finding a job that suits your skills can be challenging at the beginning.
You can start with online platforms such as Freelancer.com, Flexjobs, and other many platforms. Most of these websites are either free or charge a minimal fee to keep you connected with potential employers.
When applying for any remote job, just make sure to read the job descriptions carefully before applying for any position. Besides Flexjobs, there are a lot of websites where you can find remote work online both part-time as well as full-time jobs.
If you're just looking for freelance and remote work, Upwork and Fiver are better options.
Solicite hoy mismo un empleo a distancia
As discussed earlier, when you're looking for a remote job, your resume can play a vital role in helping you find a good job. Reach out to us today to get your resume designed in just a few clicks.
At Styling CV, our smart step-by-step wizard can guide you with everything that you need to develop an appealing resume. We also have free HR-approved templates and you can also find pro tips from top experts on our website.
All our resume templates are customizable to your needs. Create your basic account today to give it a try for free.
FAQ :
1- How do I prepare myself for remote work?
10 ideas to get ready for remote work in the future
a specific office space.
Make an investment in developing a positive work atmosphere.
Dress professionally for work.
Create a plan.
Keep focused.
Establish office hours.
Eat in your normal dining room.
Check out the playlist for ideas.
2- What is the best way to work remotely?
Keep good meeting protocol.
Try different things to see what motivates you the most.
Give documentation and clear communication top priority.
Set limits between your professional and personal life.
Make an effort to be seen at work.
Make social time a priority.
Hook up with your team.
Make case studies for important initiatives.
3- How do you manage remote work?
Identify typical difficulties that come with working from home.
Establish precise productivity guidelines for remote work.
Choose the right tools and give it to them.
Allocated specific days, hours, and techniques for team contact.
Regularly check in with remote workers.
4- What skills are best for remote work?
Independent Work Capability.
Self-Motivation.
powerful written communication abilities.
Opportunity to Learn and Use Digital Tools.
Merge knowledge paired with a team player mindset.
efficient and secure technology.
Intelligence in emotions.
5- What are the pros and cons of working remotely?
Pros: Better output. improved work-life balance healthier way of living. More money saved and a smaller carbon imprint
Cons: Communication breakdowns. hard to maintain motivation. insufficient social interaction management difficulties.
Artículos relacionados
Construya su currículum en 10 minutos
Utilice plantillas de currículum profesionales probadas en el terreno que siguen las "reglas del currículum" exactas que buscan los empleadores. Crear mi currículum
CONSTRUIR MI CURRICULUM VITAE AHORA