40 Resume Summary Examples (How-to Guide)
Do you need a good resume summary example or do you want to learn how to write one? Did you know it takes an HR recruiter roughly 5-7seconds to decide whether or…
Resume Help
-

40 Resume Summary Examples (How-to Guide) Get your free resume now
40 Resume Summary Examples (How-to Guide)
Do you need a good resume summary example or do you want to learn how to write one? Did you know it takes an HR recruiter roughly 5-7seconds to decide whether or not a candidate qualifies for an interview? Because some jobs have applicants in the thousands, recruiters have had to learn how to skim…

Sarah Reynolds
Content Specialist
Published on: November 10, 2020 , Updated on: December 7, 2022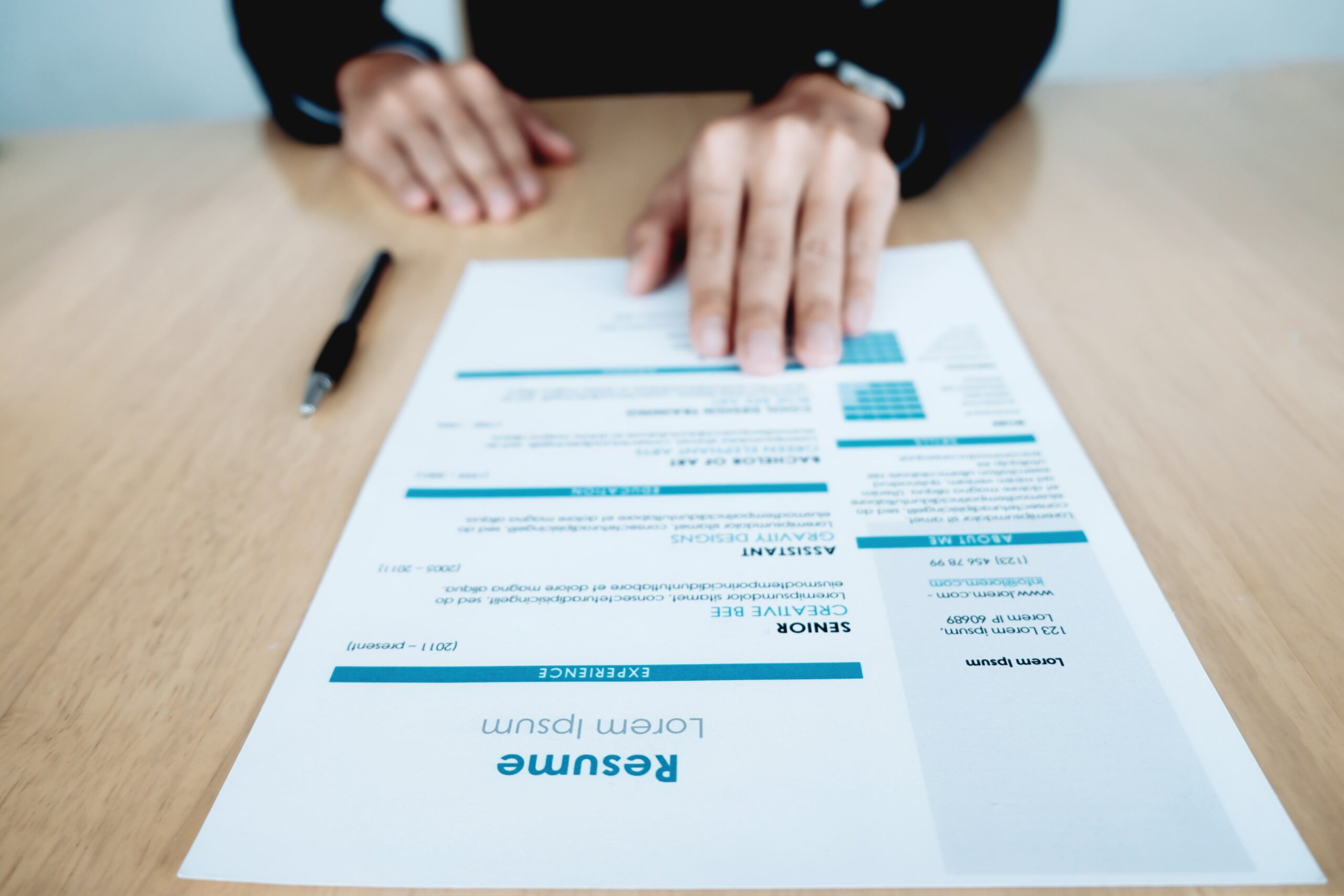 Do you need a good resume summary example or do you want to learn how to write one?
Did you know it takes an HR recruiter roughly 5-7seconds to decide whether or not a candidate qualifies for an interview? Because some jobs have applicants in the thousands, recruiters have had to learn how to skim through resumes when picking out new hires for their companies.
As such, you have only a limited amount of time to make a good impression, otherwise, you risk having your application tossed out even though you may possess the skills required for the job.
This is why you need to include a summary section in your resume. It is the first thing the recruiter will look at to assess whether you are the right fit for the position.
So what exactly is a resume summary and how do you write one that will ensure you get that job you've been pining for? Read on to find out.
What is a Resume Summary Statement?
A resume summary is a brief description of your experience, skills, and qualifications. It speaks to the HR executive, telling them why they should hire you. If your professional summary is clear, concise, and meets their standards, you'll pique their interest, encouraging them to read your resume further.
read more: 50+ Resume Objective Examples
How Long Should a Resume Summary be?
A well-written resume summary is 2-3 lines long and showcases your greatest career achievements and skills relevant to the job you are applying for. It follows your contact information and sits right above the body of your resume.
To make writing and formatting your resume easier, browse through our list of resume templates.
When Should You Use a Resume Summary?
Although resume summaries are great at getting the recruiter's attention, they're not suitable for all scenarios. Professional summaries work perfectly for people with extensive career experience.
If your work experience is limited or you have a notable career gap, you can add a resume objective instead.
Should you use a Resume Summary or Resume Objective?
When building your resume, you have the choice of using a resume summary or objective, as they are optional sections. Both serve the same purpose -to explain your eligibility for the job- but in different ways.
Your resume objective describes the aim of your application. It makes no mention of your work experience but instead focuses on your personal goals and ambitions. If your work experience is less than 3 years, a resume objective is a perfect fit for you.
read more: List of 100 Best Words to Describe Yourself
How to Write a Good Resume Summary
Your summary should paint you in the best possible light, showcase your best qualities but not sound flashy or showy.
Want to know how to write the best resume summary? Follow our guide below.
First things first, you have to choose a resume builder. Ours is reliable and uses tried-and-tested formats that will make building your resume a breeze!
Don't use more than 5 sentences in your summary.
Add your key achievements in quantifiable metrics.
Make sure that you make your summary as specific as possible. Use the keywords provided by the job ad as the blueprint. In case the recruiters use Applicant Tracking Systems (ATS), the keywords will help you pass the screening.
Include skills specific to the job.
Mention your previous job title, responsibilities and work experience.
Examples of resume summary:
In this section, we'll provide you with 40 industry-specific resume summary templates for 2022 to give you a clear idea of how they should look.
Resume Summary Examples for Fresh Graduates
Hardworking individual recently graduated with a BA in Journalism and Communication from the University of South Lynch. Excited to join AST News as an Editing Assistant to help increase the media house's reach to marginalized communities. Previously worked as a Junior Writer at XYZ, writing 200+ opinion articles.
Aspen College-trained dental hygienist with experience as an intern in both private and public clinics. Experienced in dealing with pediatric oral health and engaging with patients.
read more: Essential Resume Sections in 2022
summary examples for students
Honor student with a 4.5 GPA from Acert High School with 2+ experience as a Mathematics tutor. Thrives on motivating learners and encouraging an active learning experience.
High school student with prior experience in customer service. Motivated and goal oriented with an ability to communicate well with all people.
Resume Summary Examples for Customer Service
Skilled customer service professional with 3 years of experience as an administrative assistant. Skilled at MS Office, Excel, and providing adequate support to executives.
Beauty technician with a certificate in Beauty therapy and nail technology. Experienced with working at high-end salons throughout the country, attentive and focused on customer satisfaction.
Qualified construction manager with 5 years of experience working on various projects. Trained in MS Project, CPA, and Excel. Driven to organize and manage schedules to accomplish large-scale projects on time.
Friendly babysitter with 4 years of experience caring for infants and children in Europe. Holder of a degree in Early Childhood Development. Currently a teacher at Sky Daycare.
Easy-going bartender trained in mixology and customer service. Great at memorizing orders as well as interacting with customers.
Professional restaurant manager with a keen interest in customer service and delivery. Previously worked at Delia's Restaurant increasing turnover by 25% in peak season.
Resume Summary Examples for Retail
Efficient store manager with strong leadership, management, and accounting skills with 5 years of experience in retail that has resulted in improved sales and foot traffic in stores.
Organized personal shopper graduated from New University with a degree in Fashion and design, geared towards reducing purchase budgets and customizing wardrobes with stylish pieces.
Experienced and highly organized procurement professional with a background in accounting and sales. Previously worked at Wells for 5 years handling shipments, keeping detailed records, and organizing storage warehouses.
Skilled cashier with 4 years of experience working as a till attendant in the retail industry. Trained at keeping financial records while maintaining an air of friendliness with customers.
Resume Summary Example for Sales
Persistent telemarketer with 10 years of experience guiding customer purchasing decisions, increasing sales, and processing orders.
Agile, tech-savvy digital marketing specialist with 3 years of experience in content marketing. Uses fresh marketing techniques to increase traffic to websites and social media pages.
Social media analyst with in-depth knowledge in Google, Bing, and social media analytics. Worked at P-lanks.com as an SEO analyst for 4 years.
Hardworking content writer with numerous experience managing website content for renowned companies. Published in the literary journal All Friends Here for 3 consecutive years.
Data-driven analyst with 8 years of experience managing PPC and keyword strategies for e-commerce companies through market research and data analysis.
Resume Summary Examples for 2022
People-oriented community outreach manager with 5+ years of experience in school and community outreach programs in marginalized groups.
Qualified sales consultant with 9 years of experience in meeting quotas, building strong customer relationships, and increasing return customers.
Professional office manager with 3+ years of experience organizing day-to-day operations in offices. Extremely skilled at providing a conducive working environment and relating well with executives and subordinates.
Social worker with 18 years of experience primarily working with children between the ages of 10-18, dealing with social and emotional challenges. Trained in Conflict Resolution and proficient in MTSS.
Senior consultant with 3+ years of experience, driven towards the reduction of overhead costs, efficiency of operations, and information management. Expert in financial management, big data review, and business strategy.
Well-organized receptionist with 4 years of experience working at a school front office. Skilled at offering support to the rest of the staff, diplomacy, and conflict management. Trained in shorthand and CRM management.
Industrious warehouse manager with over 10 years experience, eager to join HIJ Industries to streamline storage, packaging and dispatch of goods. Previously worked at Fate Packers increasing efficiency by 15%
Resume Summary Examples for Education
Motivated graduate with a teaching degree in Physics and Mathematics. 4 years of experience teaching at Sunrise Academy, where enrolment in 4th grade increased by 5% during my tenure.
Friendly daycare teacher, with qualifications in English and Spanish. 3+ experience working with children from disadvantaged backgrounds.\
Hardworking Science tutor with 3+ years of experience in alternative education. Fast at identifying students' weaknesses and putting in the necessary effort leading to high scores in SATs.
Guidance counselor with a degree in Psychology and Education. Patient, laser-focused, and adept at dealing with young adults. Previously worked at Western University for 3 years, acting as counselor to 6,000 students.
Energetic drama teacher with 4 years of experience in theatre and performance art. Creative, passionate, and open to working with children of all ages.
Dedicated teaching assistant with over 10 years of experience collaborating with primary instructors to give high quality, board-certified education to toddlers.
Resume Summary Examples for Entry-Level
5 years of experience working in the foodservice industry through internships and summer jobs. Social, patient, and well-adjusted to the high-pressure environment associated with the service industry. Fluent in German, Italian, and English with accompanying certificates.
Driven marketing professional with 7 years of experience as a data analyst, seeking to help Astana Consolidated improve customer relations and increase customer satisfaction. Worked previously as a backstage manager and a bartender, making me a suitable candidate for front office operations.
Resume Summary Examples for Entry-Level
Dedicated waiter looking to promote dining excellence at the Last Unicorn Restaurant by utilizing demonstrated customer service abilities.
Management at St. Ann's Soup Kitchen and Devin Shiro's Country Club has commended you five times.
an Eagle Scout. a Beacon of Hope Award was given.
cv summary example for Graphic designer
Graphic designer with considerable experience in multimedia, marketing, and print design.
Highly creative and multi-talented.
Excellent interpersonal and collaborative skills; energetic team player with strong written and vocal communication skills.
Highly talented at creating and keeping "win-win" partnerships; highly skilled at negotiating with clients and vendors.
Innovative marketing plans and campaigns are created by this passionate and creative person who thrives in deadline-driven circumstances and places a strong emphasis on staying within set budgets.
summary for Medical receptionist
Patient-centered, meticulous, and tech-savvy medical front desk agent. affable and polite in all dealings with patients and team members, and adept at foreseeing requirements of the doctor and the office.
In busy, multi-physician offices, efficient at managing office and administrative responsibilities.
Quick when processing insurance checks, collecting third-party claims, and checking in and out patients.
efficient at maintaining patient records, billing for medical services, and financial data.
professional summaries examples – Teacher
Educator who puts the needs of the student first, with expertise in both public and private schools, including special education, inclusive classrooms, and one-on-one settings.
deeply committed to enhancing K–12th grade students on the autism spectrum's academic performance, IEP development, and learning outcomes. A MS in special education, a NYS teaching certificate, and a CAS designation are prerequisites.
inventive and innovative in customizing teaching tactics to fit the requirements of individual students. Create effective strategies that advance student engagement, academic success, cognitive growth, and advances in social conduct and communication.
read more: How to Write an Effective Cover Letter in 2022
Mechanical engineer
With more than 10 years of expertise developing creative, cost-effective solutions, the engineer is a highly analytical, performance-driven professional.
strong knowledge of applied research, creating new content, simulating, and validating.
broad expertise in the alternative fuels sector, with a track record of success in creating prototypes that increase the viability of previously uncommercialized technology.
Excellent time-management and problem-solving skills; skilled at locating the source of problems and putting innovative, specific solutions into practice.
able to work well in a team and effectively coordinate with management, suppliers, and personnel to meet objectives.
The Takeaway
To recap, writing a good resume summary should be clear and concise to help the recruiter pick you out from a sea of applicants. It should contain 1-5 sentences; highlight your top skills, experience, and achievements. If your summary is well written, it will attract the recruiter's attention and compel them to give you a shot at the position.
FAQ
1- What is a good summary for a resume?
An efficient resume summary uses the following structure: Professional title (if applicable) with significant work history, plus top accomplishments (preferably measurable results) Top abilities, knowledge, and values (relevant to the job and industry)
2- What are 3 things you should include in a resume summary?
Always include your name and contact information as well as your degree, professional experience, and talents.
3- How do I describe myself in a resume summary?
In a few words, sum up your strong character attributes. Mention your current position's title and previous employment history.
Describe how you hope to support the employer's objectives. Include details about your major accomplishments to demonstrate your ability to produce outcomes if employed.
4- Do I need a summary on my resume 2022?
When you want to show your professional background to recruiters and highlight your talents, expertise, and other qualifications, you should include a summary section on your resume.
By supporting them in quickly understanding your expertise and how you may be a significant asset, take advantage of the opportunity to fire their interest and encourage them to read more of your CV.
Related articles
Build your resume in 10 minutes
Use professional field-tested resume templates that follow the exact 'resume rules' employers look for. Create My Resume
BUILD MY RESUME NOW