Guía de redacción de currículos para principiantes 2023
if you're trying to find an entry-level resume examples, With or without experience, our template, examples, and writing advice can help you land a job if you're writing an entry-level resume. Most…
Uncategorized
-

Entry-Level Resume Writing Guide for Beginners 2023 Obtenga su currículum gratis ahora
Guía de redacción de currículos para principiantes 2023
si está intentando encontrar ejemplos de currículum vitae para principiantes, Con o sin experiencia, nuestras plantillas, ejemplos y consejos de redacción pueden ayudarle a conseguir un empleo si está redactando un currículum vitae para principiantes. La mayoría de los principiantes empiezan con mal pie y pierden varias buenas oportunidades profesionales por culpa de unas plantillas de currículum vitae para principiantes poco eficaces. Como...

Sarah Reynolds
Especialista en contenidos
Publicado el: 25 de noviembre de 2020 , Actualizado el: 3 de enero de 2023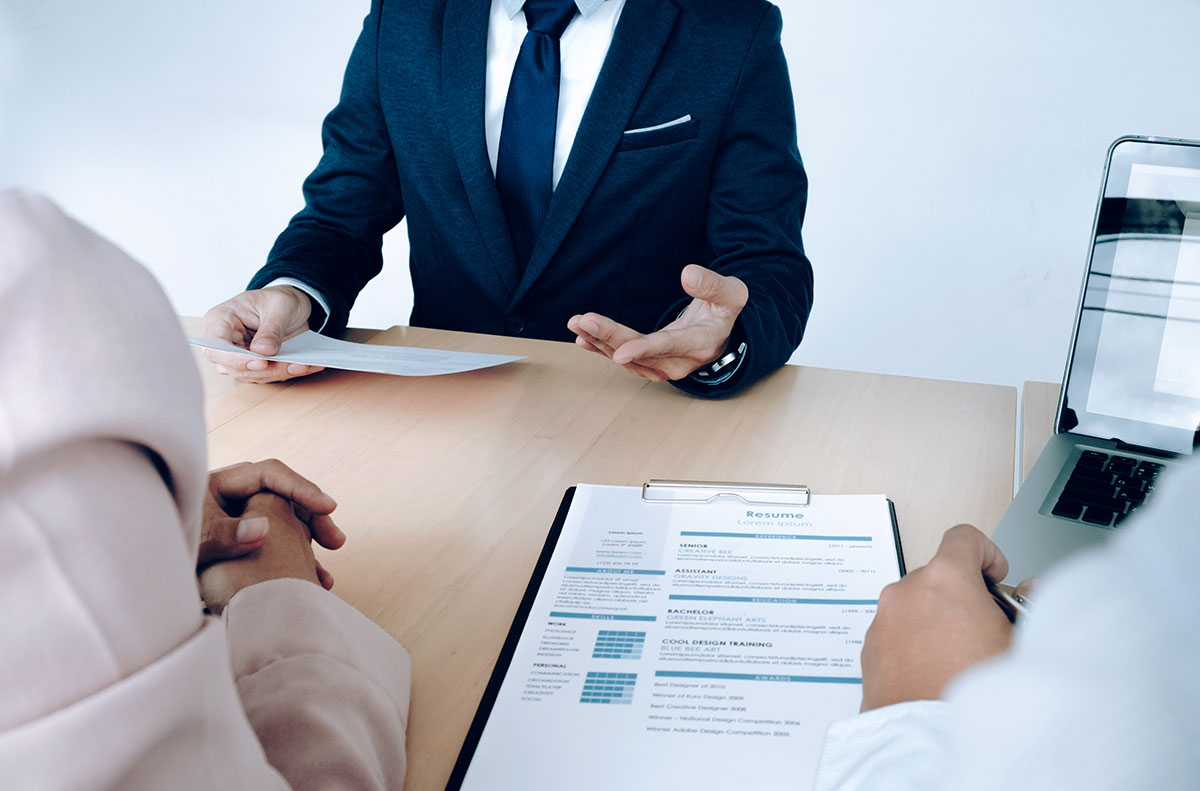 if you're trying to find an entry-level resume examples, With or without experience, our template, examples, and writing advice can help you land a job if you're writing an entry-level resume.
Most freshers start on the wrong foot and miss out on various good career opportunities due to less effective entry level resume templates.
As a beginner seeking a suitable job position, you should focus on skills and highlight your willingness to learn instead of unknowingly bringing your lack of experience to the recruiter's notice.
Therefore, your first job resume should be an effective portrayal of your latent competencies and transferable skills that can come in handy right from the start of your career.
To stand out from the competition while applying for your first job or changing careers, your CV must be impressive. We've prepared the follows to assist your progress:
entry-level resume examples
an entry-level resume template
guidelines for writing an entry-level resume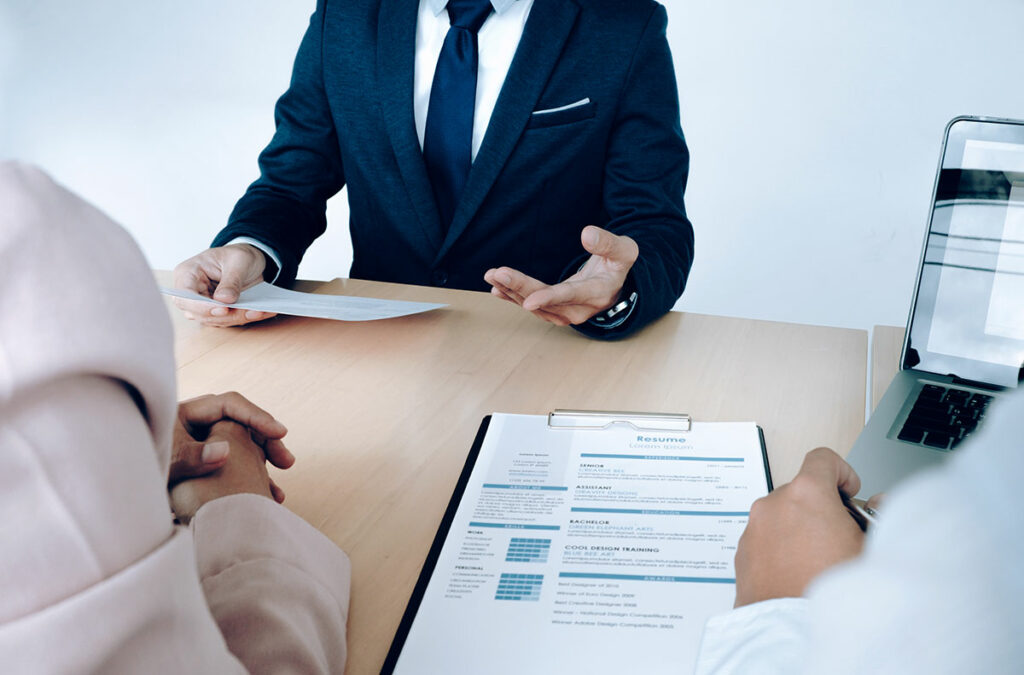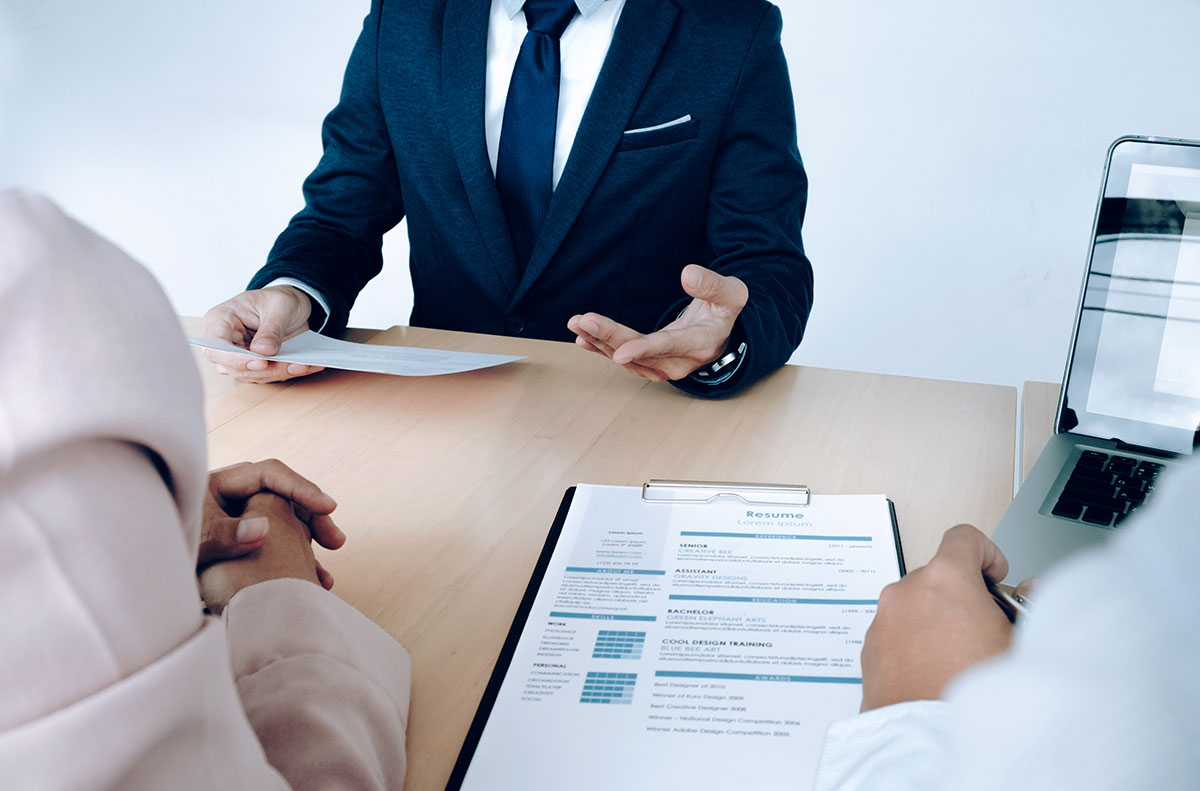 What is an entry-level resume?
When you don't have a lot of work experience yet, you should showcase your education, soft skills, and extracurricular activities on your entry-level resume.
This kind of Entry-Level Resume example will highlight your prior experience while also show your ability for learning to hiring managers. For every job you apply for, you should customize your entry-level resume, just like you would with other categories.
how to write an entry level resume?
Writing an entry level resume becomes a less tedious task when all the essential information is available and along with proper knowledge of the formatting and styling.
This is why we have compiled this entry level resume writing guide for the aspirants to address the most commonly asked questions by the beginners setting foot in the professional arena i.e. how to make a resume for first job?
Follow the guidelines below to understand the basics of an entry level resume format.
Curriculum vitae de entrada Introducción
An Entry-Level Resume example is a resume that any job seeker would create as a first step toward his job search. Most of the time these job seekers are either interns looking for a volunteer experience, or fresh graduates eager to join their respective professional fields.
They could also be novice people with no experience trying to decide their career path by any possible career opportunity that comes their way.
So these resumes are mostly generalized and not so specifically focused on a particular domain unless the candidates choose to limit their choices by creating a specialized resume.
Such as when a candidate transitions from one path to another through career pivoting. This often leads to little or no experience details in the currently chosen career despite having extensive expertise in the one he has been pivoting from.
How do you write an entry level cv with no experience?
La gente suele confundirse cuando busca consejos sobre cómo hacer un currículum para el primer empleo. Como la mayoría de los puestos de entrada requieren poca o ninguna experiencia, los principiantes tendrían muchas posibilidades de conseguir el trabajo si supieran cómo formatear su currículum para el primer empleo de manera eficaz.
Tips to format your Entry-Level Resume:
Inspired by and extracted from the best Entry-Level Resume example out there, here are the most effective tips to write an entry level resume with no experience:
Practice Proper Formatting:
A properly formatted first job resume is crucial to a good first impression on your recruiter or hiring manager. Decide which format serves the purpose of the job you are applying for. Is it skill-focused or certification focused? Have they asked for a .doc file or a .PDF version?

Play by the rules of the hiring team and your resume will automatically be more noticeable to them.

Include All the Essential Sections:
The 5 most important sections to be included in an entry level resume are mentioned under the upcoming heading and should be detailed sufficiently. Whether you include your professional summary, certification awards, portfolio projects, address and contact details, etc.

you should properly separate the sections and break the pages using the page break options in MS Word.

Avoid Typos, Spelling Mistakes, and Formatting Errors:
The worst thing that you can do with your first job resume is not proofreading it before publishing or sending out finally.

Silly typos, spelling errors, and inconsistent formatting and text styles portray you as an unprofessional, nonserious individual leading to getting dismissed instantaneously.

Utiliza un resumen profesional personalizado para trabajos específicos:
Un resumen profesional es una breve descripción de tu trayectoria profesional elegida y tu objetivo, junto con un rápido vistazo general a tus habilidades, logros y objetivos laborales. Al solicitar un puesto de trabajo específico, intenta primero adaptar y personalizar tu descripción de acuerdo con las expectativas de un determinado anuncio de trabajo.

Utiliza un formato generalizado para trabajos polifacéticos:
La mayoría de las personas que buscan un trabajo de nivel inicial suelen limitar sus posibilidades de ser contratadas utilizando un currículum con un propósito específico mientras solicitan un puesto generalizado. Por lo tanto, si estás optando por un cambio de carrera o eres un novato en el diseño de tu primer currículum, sigue los ejemplos de cur rículum de nivel de entrada que destacan tus habilidades polifacéticas para mantener tus opciones abiertas.

Use Keywords Directly Addressing the Job Description:
A very effective guideline recommended by career advice experts is to use actionable keywords in your resume. These resume keywords are basically those transferrable skills that directly harmonize with the job requirements mentioned in a job advertisement posted by the hiring team. These transferable skills can be proven quite useful in any given scenario during your job period and are mostly versatile life-based abilities and soft competencies.

For example, teamwork and time management, innovation and critical thinking, integrity and punctuality, etc. These sorts of flexible capabilities are an evergreen set of soft skills that can be suitable for multiple job domains.

What should a beginners resume include?
how to write an entry level resume with no experience؟
The first real question after deciding to create a Entry-Level Resume example for your first job arises when you have to select what to include in your resume and what to exclude from it. So what exactly do you think should a beginner resume include?
To make things easier let us mention some core sections that your first job resume should include and help you land your first entry-level position right away.
5 secciones importantes e imprescindibles de un currículum para principiantes:
Datos de contacto
Tu número de contacto más actual, tu dirección de correo electrónico de trabajo y tu dirección particular son algunos de los datos más esenciales que debes mencionar en la sección de datos de contacto de tu currículum.

Objetivo profesional
Su objetivo profesional es una declaración breve pero completa de sus objetivos y metas laborales centrados en el puesto de trabajo que pretende.

Resumen profesional
Tu resumen profesional debe ser un tráiler de tu perfil profesional de trabajo y tu conjunto de habilidades. Dado que tu currículum de nivel inicial es más probable que se centre en las habilidades para cubrir tu falta de experiencia, el resumen profesional puede ser en forma de viñetas que retraten tus pasiones, tus logros académicos y tu filosofía profesional.

Education
Generally, an entry level resume, education seems the most crucial part due to the fresh graduation background with no particular experience to enlist. Therefore, educational qualifications must be highlighted wisely.

Enlist your academic honors and awards, if any. Don't hesitate to boast about your in-college projects, volunteer experiences, student club memberships, and other vocational certifications or diplomas, etc.

Transferrable Skills
As mentioned above, the transferable skills are a sought-after skillset by most recruiters in 2023 and should be showcased proudly on any resume whether it is an entry-level one or an experienced-based associate one. Have a look at Entry-Level Resume example below showcasing soft skills in a smart manner: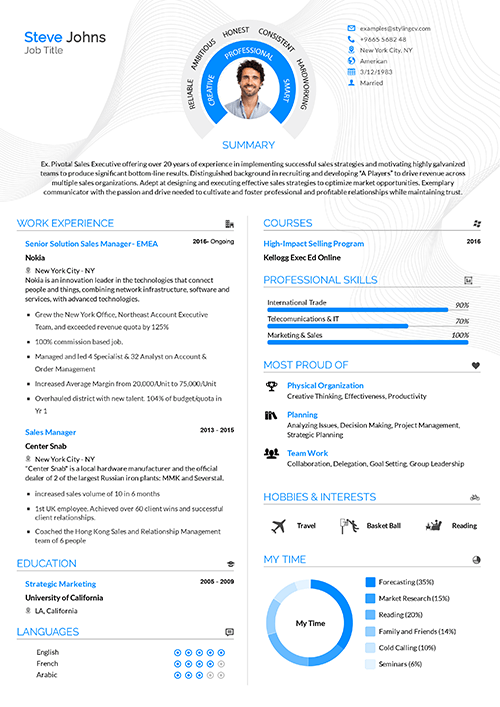 Secciones adicionales / opcionales: Cualquier experiencia relevante, prácticas o proyectos anteriores / Honores y certificados
Nota: Si el candidato no tiene ninguna experiencia relevante o proyecto anterior que mostrar, puede mencionar los honores o certificados recogidos durante el periodo educativo, si los hay.
¿Qué habilidades debo incluir en mi currículum para un principiante?
Una combinación de estas habilidades blandas y duras puede ser un retrato impresionante de tu perfil profesional en cualquier currículum de nivel inicial.
1. Posibles habilidades duras
Conocimientos de informática e Internet
Conocimiento de la tecnología
Técnicas Six Sigma
Marketing y Gestión de Recursos Humanos
Generación de clientes potenciales e impulso de campañas
Gestión de proyectos
Conocimiento funcional de diferentes programas y aplicaciones como MS Office, Adobe Photoshop, Corel Draw, Matlab, SPSS, VivaVideo, Adobe Premier Video editing software, Inpage, etc.
Asistencia virtual
Archivar y documentar
Administración y asistencia personal
Gestión de pisos y representación de ventas
Correspondencia escrita y redacción de correos electrónicos
Multilingüismo y traducción
Lenguajes de programación
Estenografía y mecanografía, etc.
2. Posibles habilidades blandas
Habilidades comunicativas e interpersonales
Liderazgo y motivación".
Estrés y gestión del tiempo
Organización y orden
Adaptabilidad y ajustabilidad
Trabajo en equipo y colaboración
Dedicación y fuerte ética de trabajo
Toma de decisiones
Razonamiento
Perseverancia
Pensamiento de alto orden
Creatividad
Disciplina
Inteligencia emocional
Resolución de conflictos y solución de problemas
Pensamiento lógico
Versatilidad
Apertura de miras
Tolerancia
Generosidad
Paciencia
Asertividad
Actitud positiva
Proactividad
Sentido de la responsabilidad
Resiliencia
Confianza en sí mismo
Individualidad, etc.
Un rápido repaso a la Guía en una cáscara de nuez:
After reviewing the guidelines and tips for creating an effective entry level cv you can easily implement the best practices to design your first job resume. The entry level job resume examples available on the internet are full of versatile formats and editing styles.
By picking up the most suitable one that is perfectly in tune with your intended career path, we think that your next first job resume would definitely land up in the approved pile.
PREGUNTAS FRECUENTES:
1- What should an entry-level resume include?
Put your contact details in the spotlight.
Make Yourself Stand Out by Using a Resume Summary (Optional)
Put a Focus on Your Education.
Prove You Have the Required Experience for the Position.
Make Powerful Bullet Points.
Display Your Talents (Again)
Add a Useful Keyword
2- How do you write an entry-level resume with no experience?
Showcase your education. Highlighting your education is an excellent method to highlight your skills, hobbies, and background if you lack work experience.
include expertise that is relevant.
Describa sus habilidades.
Add a summary.
Utilize a template.
3- How to write a beginner resume?
Deciding on a resume format.
Your contact information should come first.
Include a summary or objective for your resume.
List any relevant employment history.
Describe your education.
Please list your qualifications.
Whenever appropriate, take into account adding more sections.
Artículos relacionados
Construya su currículum en 10 minutos
Utilice plantillas de currículum profesionales probadas en el terreno que siguen las "reglas del currículum" exactas que buscan los empleadores. Crear mi currículum
CONSTRUIR MI CURRICULUM VITAE AHORA